16 Fabulous Short Hairstyles for Long Face
A right hairstyle will make us look more beautiful and fabulous. If you're a girl with a long face, there'll be many hairstyles that will look perfect on you. From a cool layered pixie cut to a sleek straight long bob, what you need to do is to shorten your too long face and make it look like an oval shape. Today, let's take a look at these fantastic short hairstyles below which will be able to flatter your long face shape perfectly!
Cute Long Pixie Cut for Long Face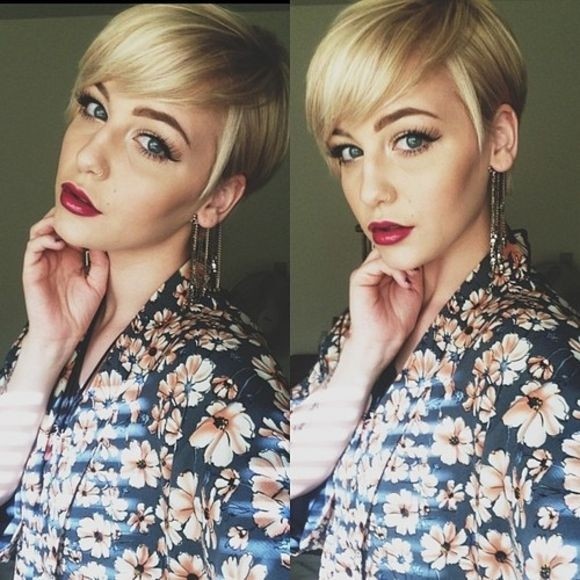 Long layers are a best way to give an added width for a long face. You can style them tousled or polished and in both cases, they will make you look extremely chic.
Easy Short Blond Haircut with Bangs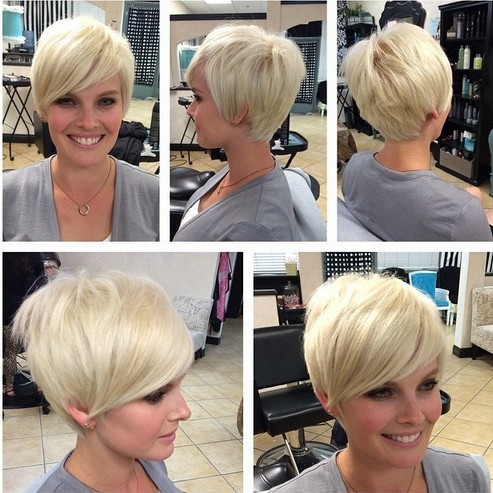 If you want a sleek and polished look of your short hair, it will be great to have uniform trimmed layers at the back and sides.
Long Layered Pixie Haircut for Red Hair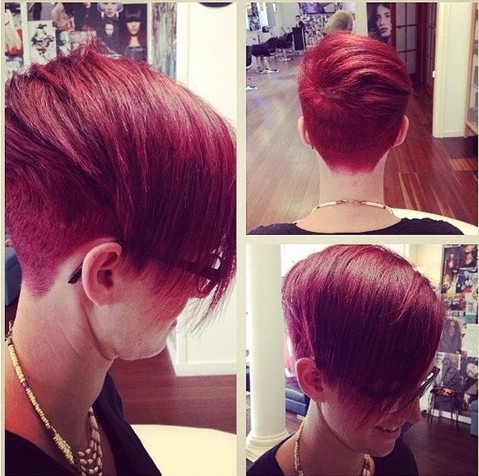 It is high time to catch up with this season's trendiest undercut. The long swept bangs created a big contrast effect with the close cropped back.
Short Pixie Haircut for Long Face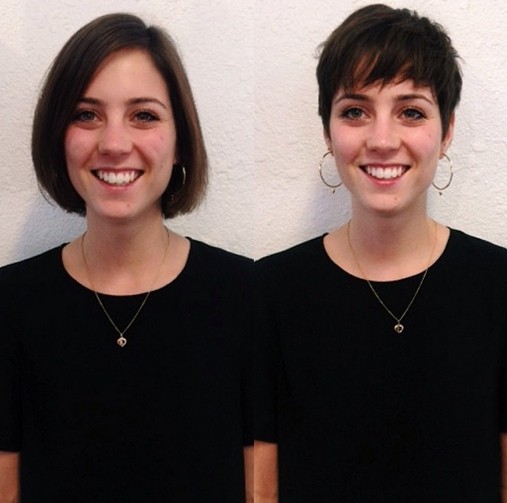 There's an easy way to change up your round bob style with a short pixie haircut. Side sweeping bangs will help to shift the focus from the middle of your long face.
Short Blond Hair for Everyday Hairstyles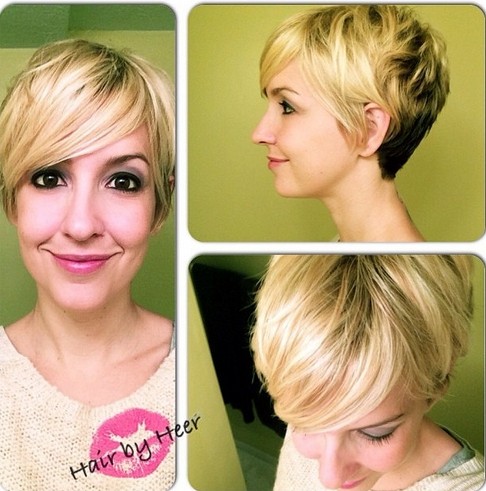 This short blond pixie hairstyle looks so lovely and cute with natural textures and movement. You can style the top layer with soft waves and curls to replicate this look.
Short Choppy Hairstyle for Women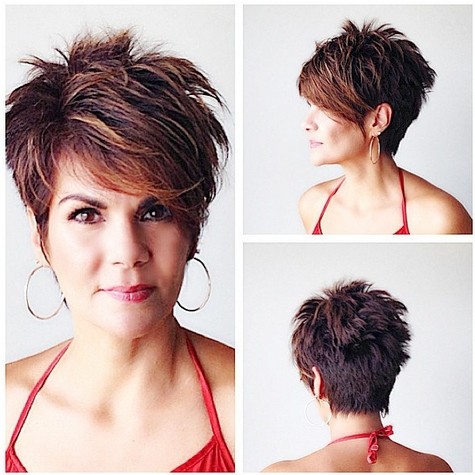 It is a great idea to have a short choppy hairstyle for aged women, as it can make you look much younger than the real age.
Short Curly Hairstyle for Thick Hair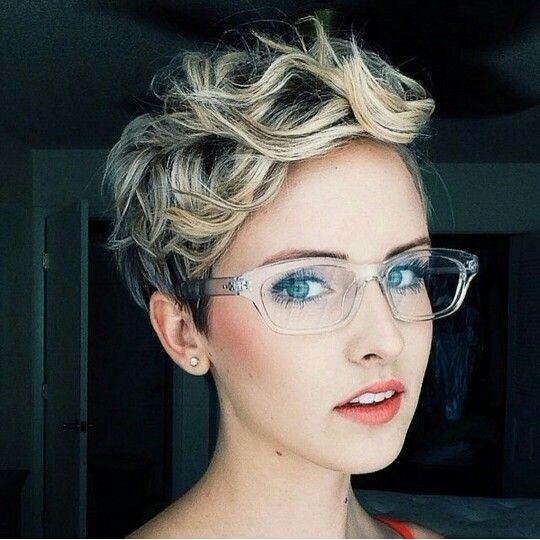 It is absolutely stunning and breath-taking to have tight curls all over your head. You may need some styling products to define the final shape and style.
Short Hairstyle with Bandana for Summer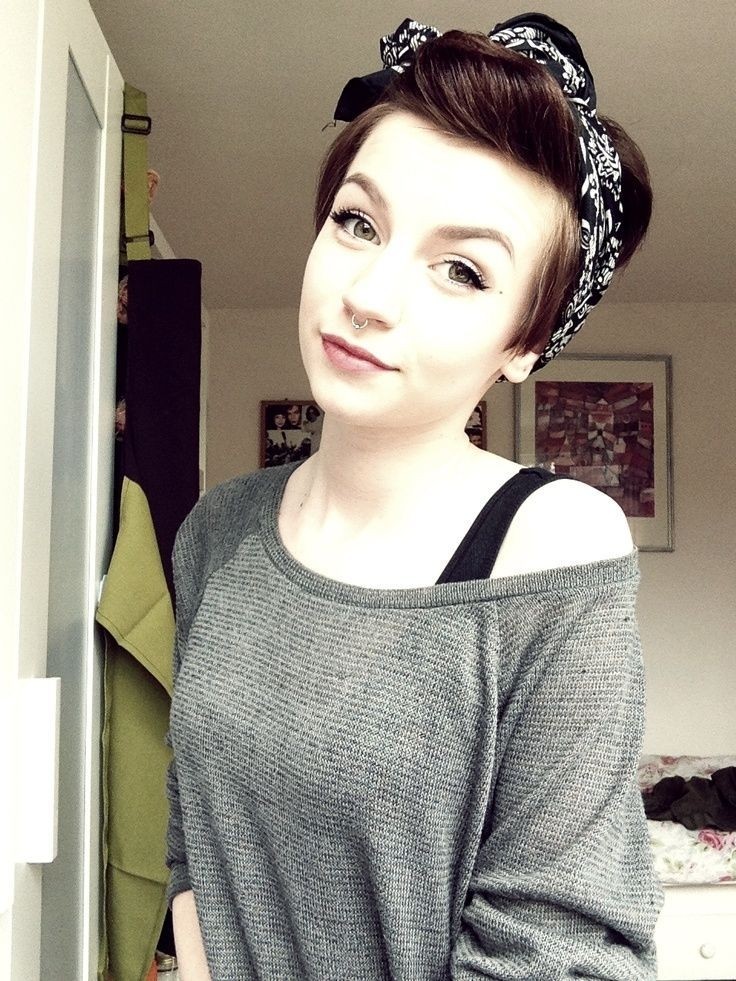 Short hairstyles will look extremely chic when styled with hair accessories. The cute bandana can work as a headband to prevent your long front layers from falling down.
Short Layered Hairstyle with Side Bangs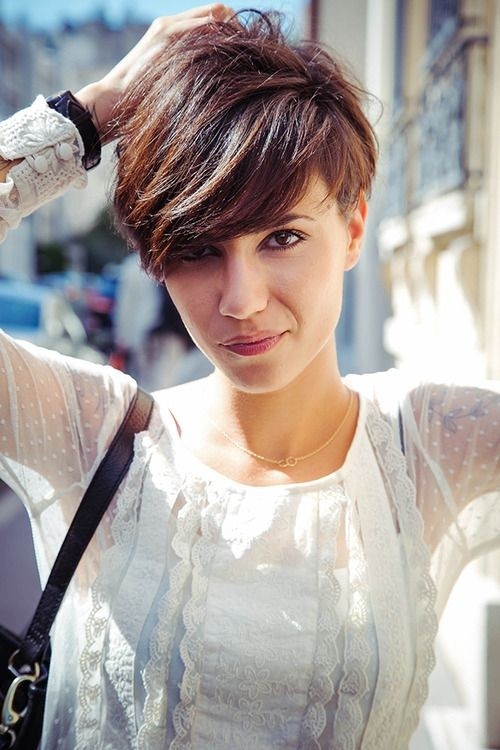 It is very easy make out a flattering hairstyle from the thick hair. The short layers with uneven cut ends can balance out a too long face shape for women.
Short Shaved Hairstyle for Blond Hair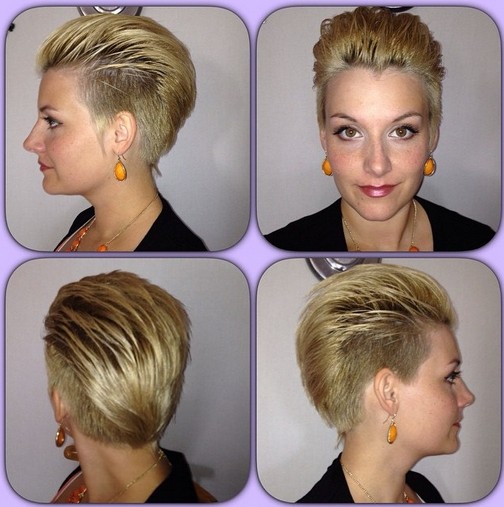 This is a glamorous retro 60's style for a short pixie cut. The slicked-back top helps to shift the focus to the width of the shaved sides.
Short Wavy Hairstyle for Long Face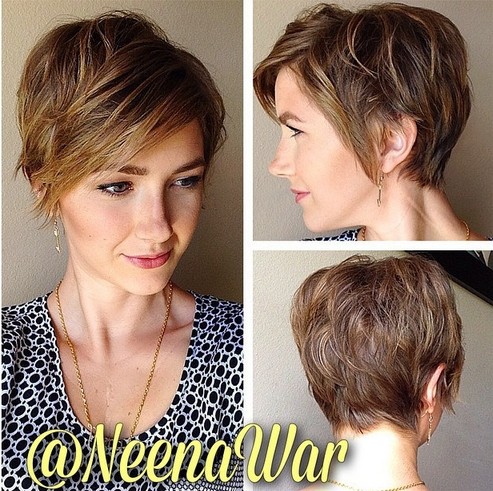 Do you want make a soft and mature look of your short hair? Try to style it with extra-large waves and stylish long side bangs.
Straight Bob Haircut for Blond Hair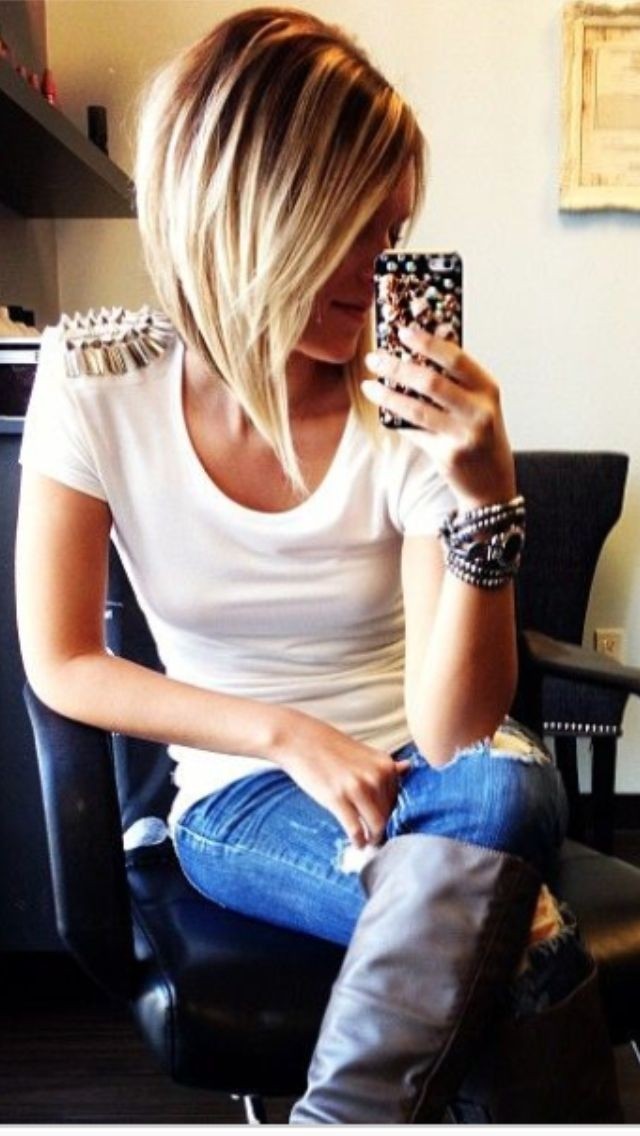 It is a trendy way to style your mid-length hair into a sleek straight A-line bob. You can wear it for both formal and informal occasions.
Straight Bob Haircut for Long Face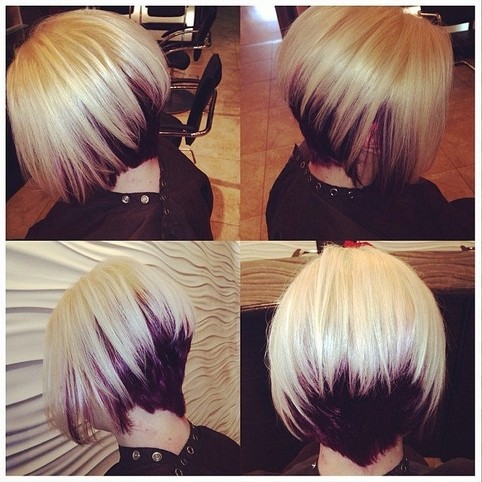 The stacked bob hairstyle is a perfect choice for girls with long face, which is being able to create added body and width at the sides for your thin face.
Short Wavy Bob Hairstyle with Side Bangs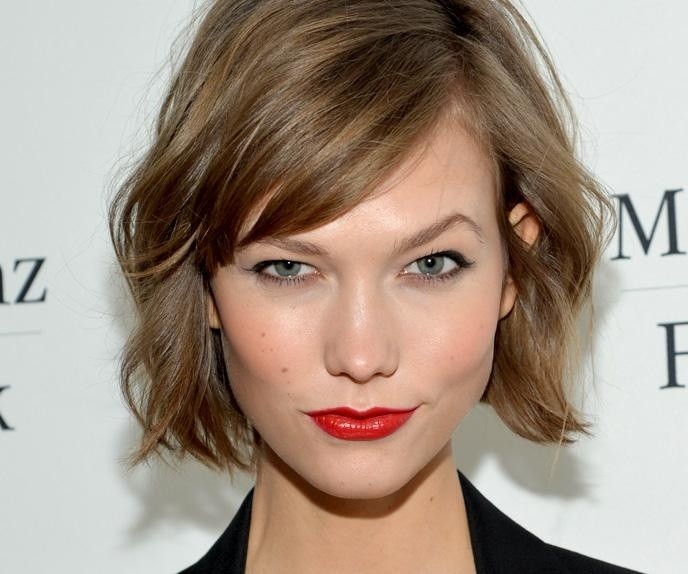 We all love the bob hair cut for its fresh style and look. And it will be able to frame a long face shape in a flattering way when having curls at two sides.
Cute Straight Bob for Shoulder Length Hair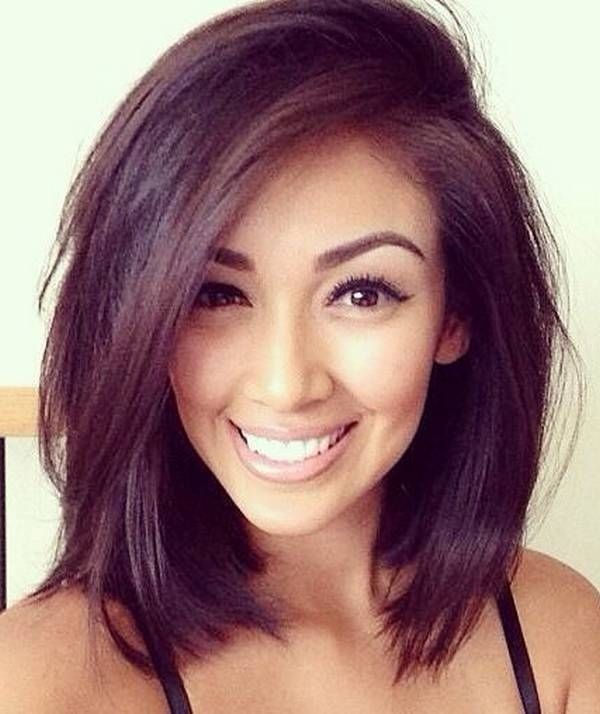 It will never go out of style to have a fabulous long bob haircut for women. And the deep side parting can change the way your face looks in a stunning way.
You can find more (hairstyles for long face) on prettydesigns.com