16 Miranda Kerr's Pretty Looks
Miranda Kerr is well-known for her red carpet looks as well as street looks. Today we will pick up some pretty street looks from the celebrity. We don't think that you will miss it.
To make a perfect street look, you may play some tricks to some details. The most important key is to get your outfit in less color. Some may say colored outfits will catch eyes, but sometimes they will go wrong with the combination. You need an useful instruction to get inspired.
The street looks of Miranda Kerr, a super model, are found in the below post. Hope you like the styles and get inspiration from them.
Miranda Kerr Casual Chic Look
If you want to glam a casual look for winter or early spring, you can follow Miranda Kerr's style. Put on your turtleneck blue top, black leggings and a camel coat like her. There is no doubt that you can make a casual day.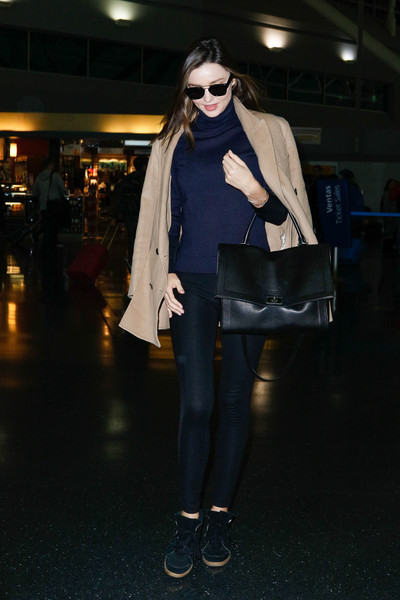 Miranda Kerr Black and White Outfit
Miranda Kerr gets her look so simple with a black top, white leggings and a white coat.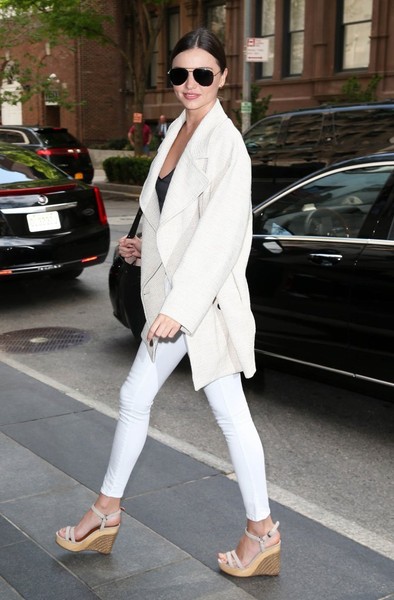 Miranda Kerr Neutral Look
How to pop up your black basic? Get inspired from Miranda Kerr and put on your tan coat.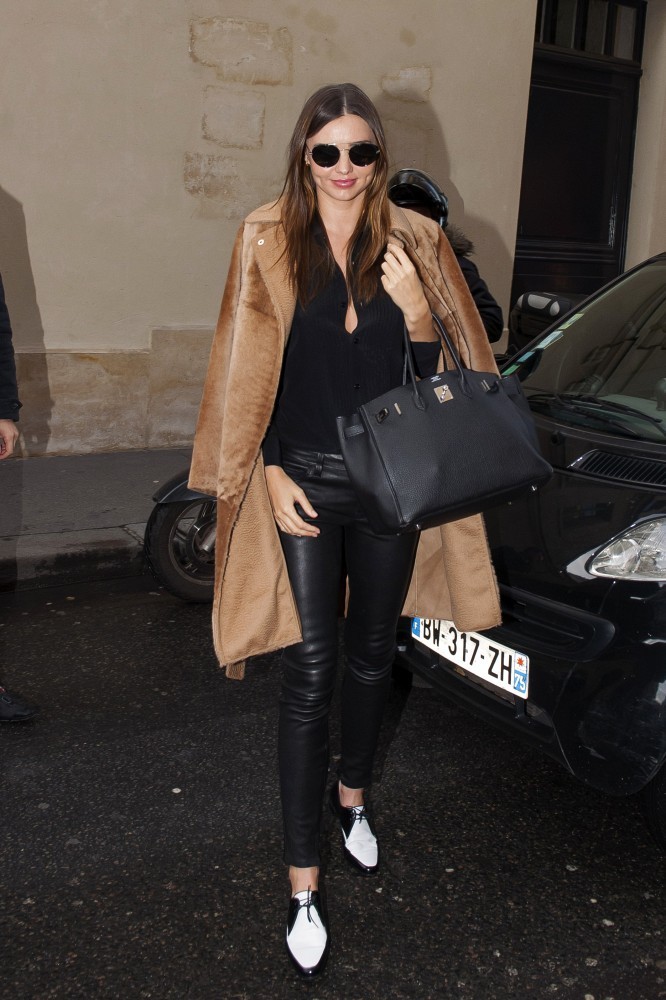 Miranda Kerr Easy Look
You don't know how to pair your striped tops? Don't worry. Go with a grey blazer and a pair of ripped jeans. Finally, don't forget to wear a pair of animal loafers to highlight your look.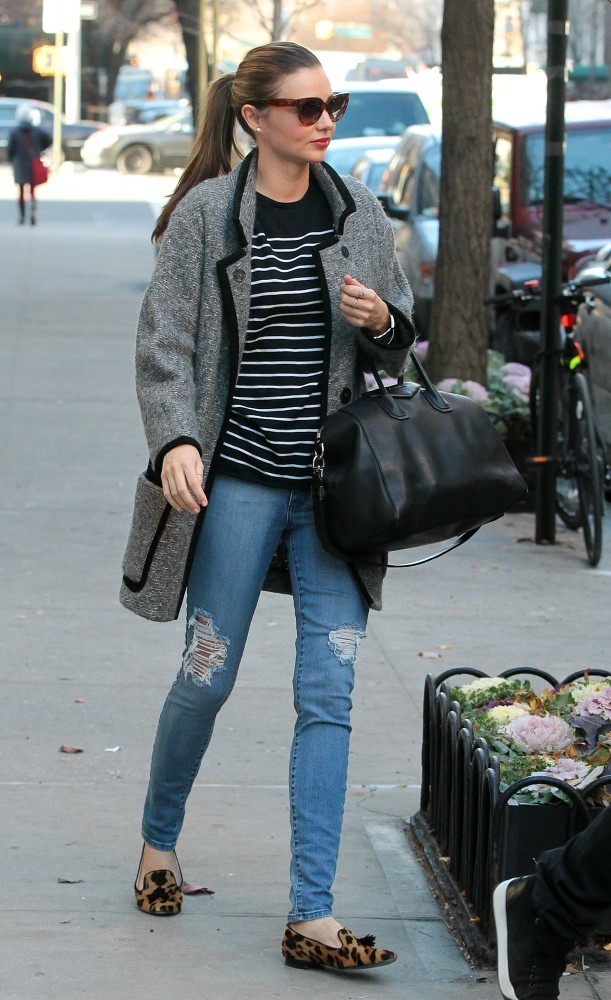 Miranda Kerr Mini Skirt Look
When the weather gets warmer, you can pull out your mini skirt and rock the look.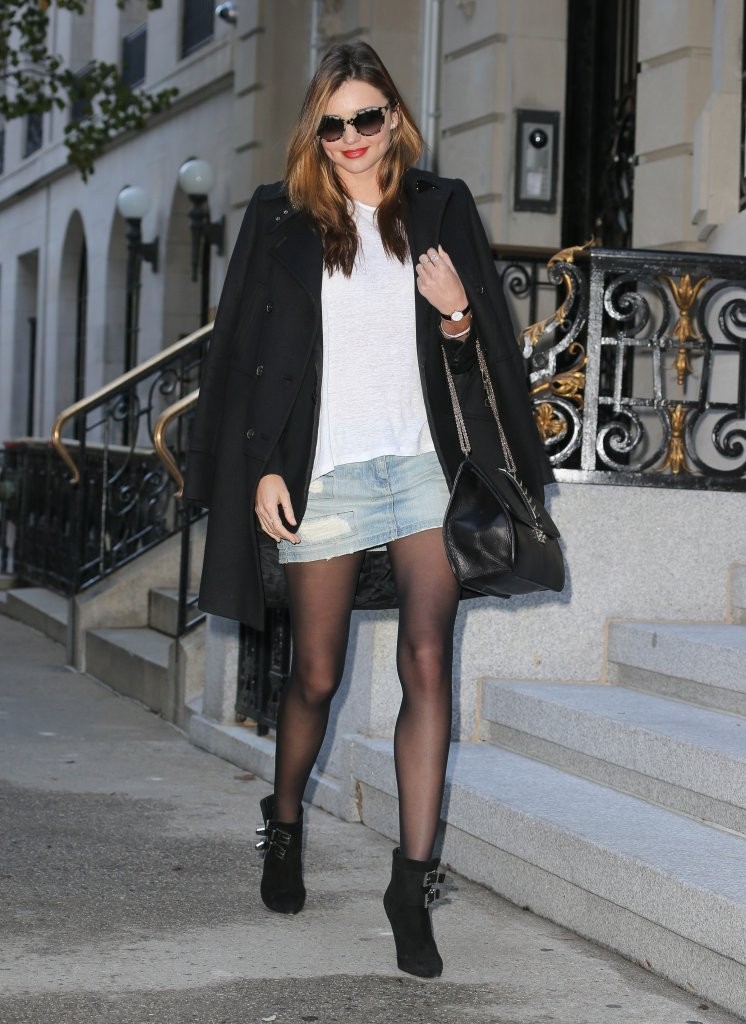 Miranda Kerr Sophisticated Look
A black three-quarter sleeve top is your best choice for the early spring. You can pair it with jeans and leggings.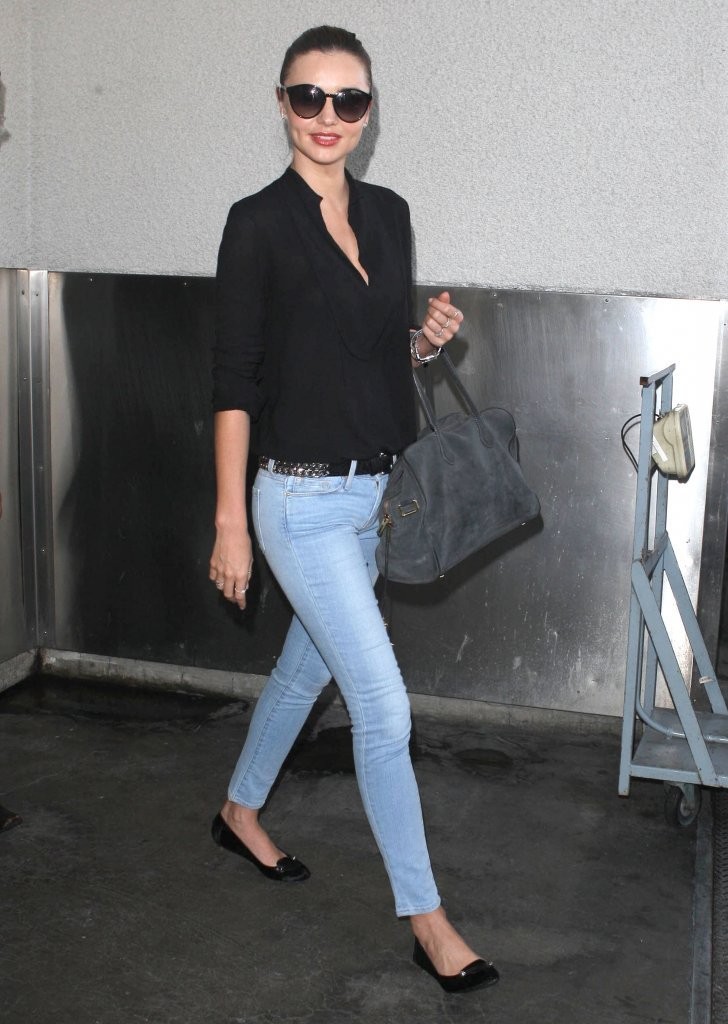 Miranda Kerr Grey Cape Look
You have a pair of knee high boots? You can pop them up with your printed dress and a cape.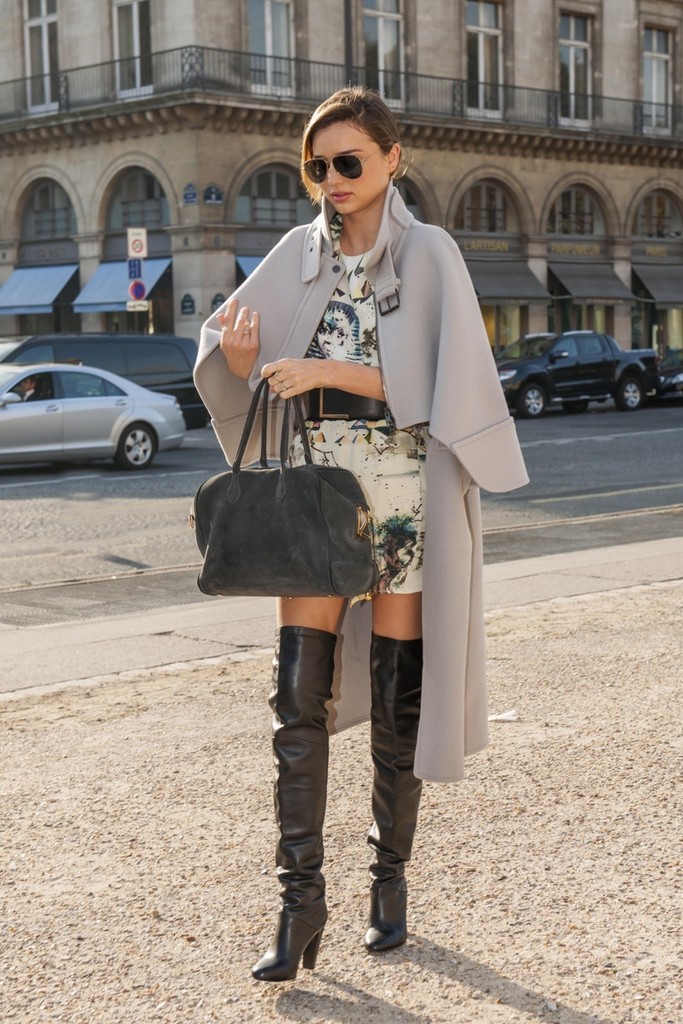 Miranda Kerr V-neck Dress
The V-neck dress silhouettes her body well and it goes well with a pair of strap shoes as well.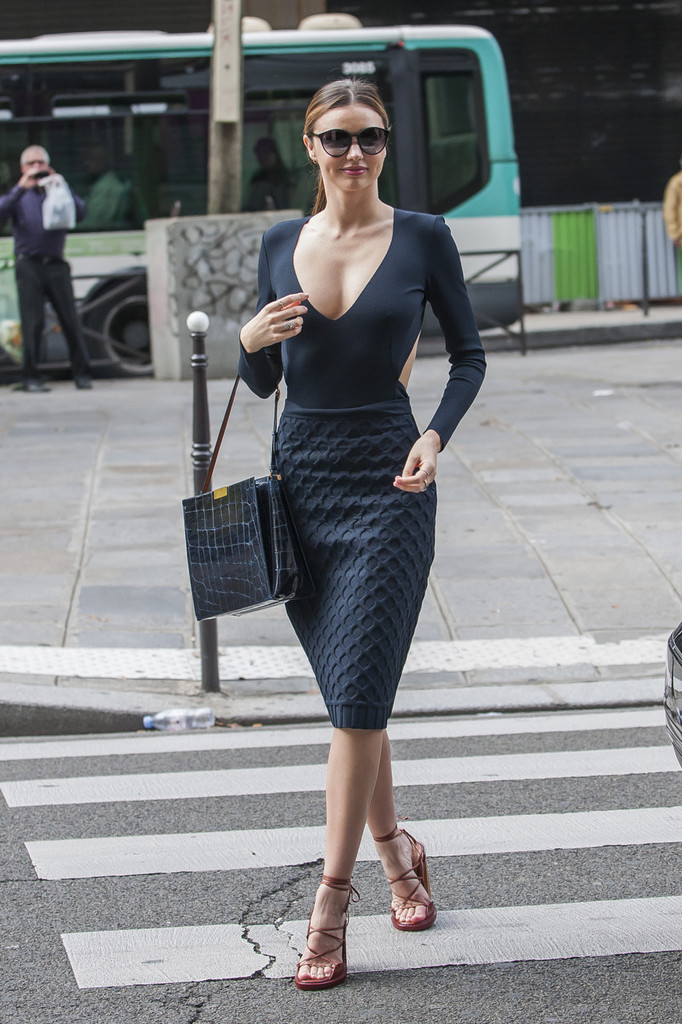 Miranda Kerr Blazer Look
A blazer is a staple for work outfit. Before you go out for work, you can glam a simple look with a nude top, a black blazer and ombre jeans.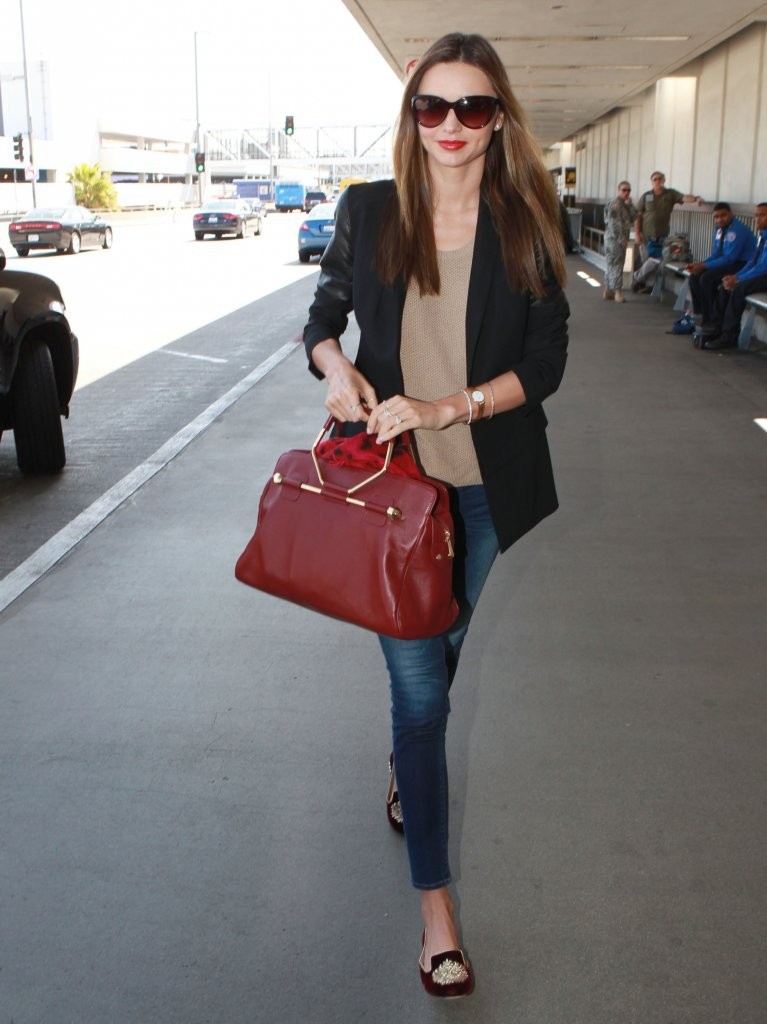 Miranda Kerr Black Basic
When you get a black outfit, don't forget to wear bright red lips.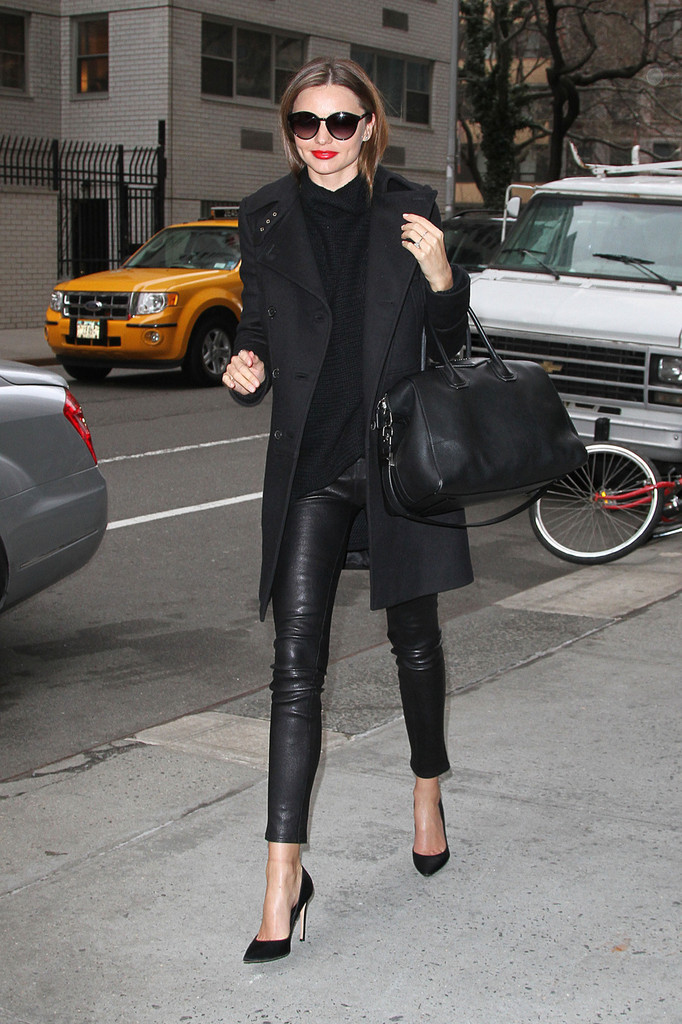 Miranda Kerr Animal Top
Miranda Kerr wears a black blazer again, but she will not go for the same look every time. She chooses an animal top, blue jeans and black flats to complete the pretty look.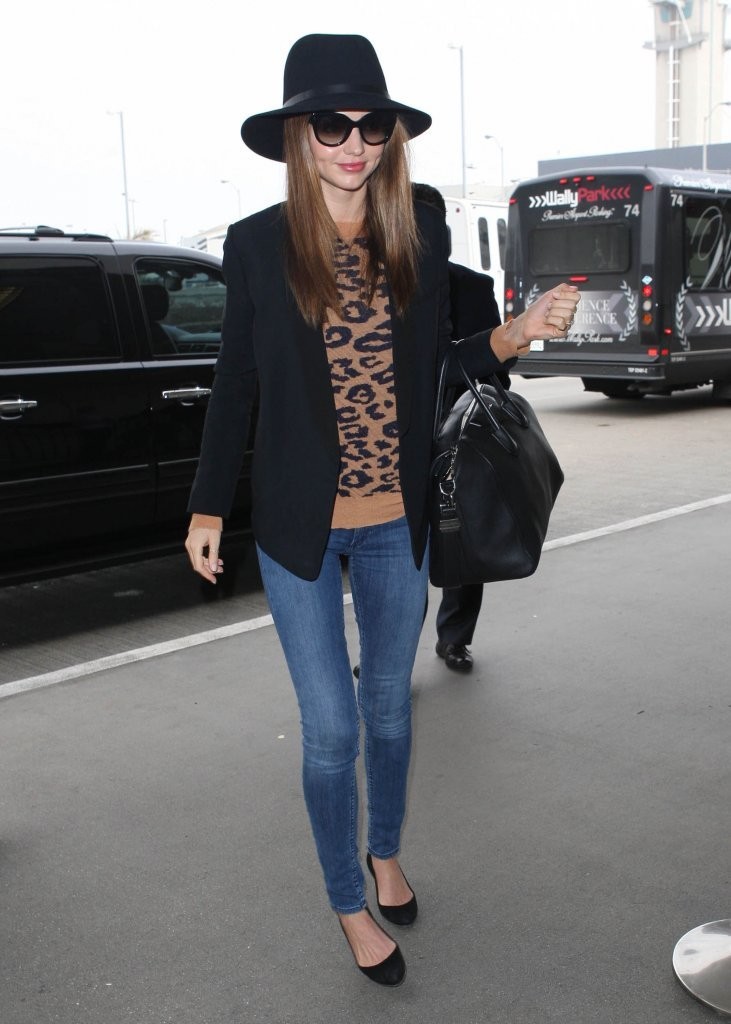 Miranda Kerr Layers
The layers can not only fit your street look, but also be glamed as your work outfit.
Miranda Kerr Oversized Coat
Do you know how to get everything simple and cozy? Just wear an oversized coat and pair it with a printed scarf.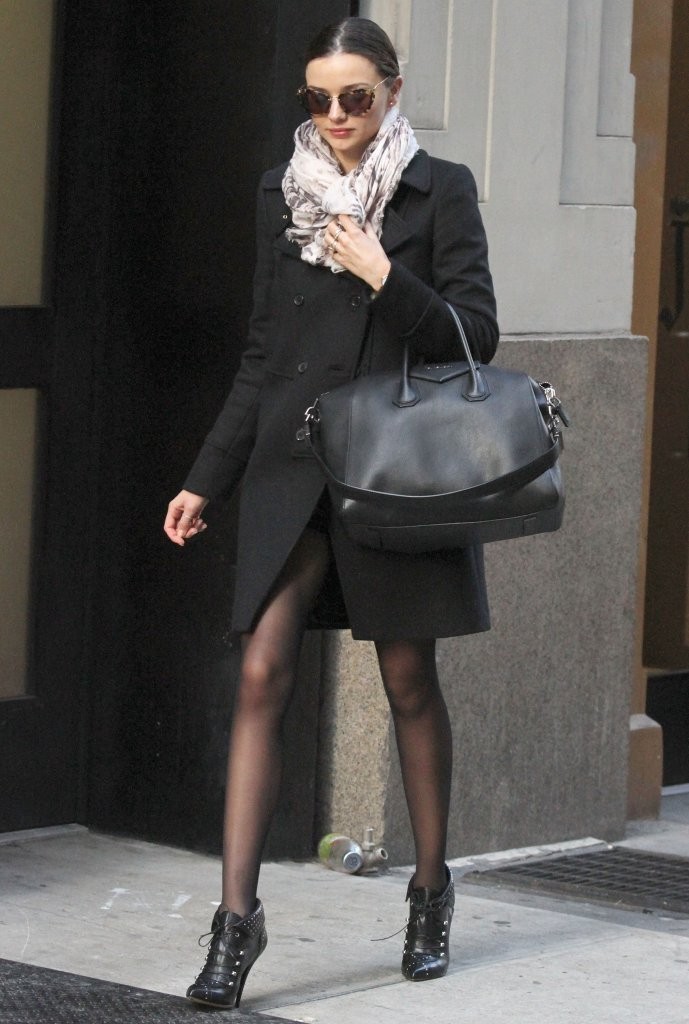 Miranda Kerr Grey Outfit
Trust me. The black shorts and sheer tights can lengthen your legs. It's great for girls to get the combination.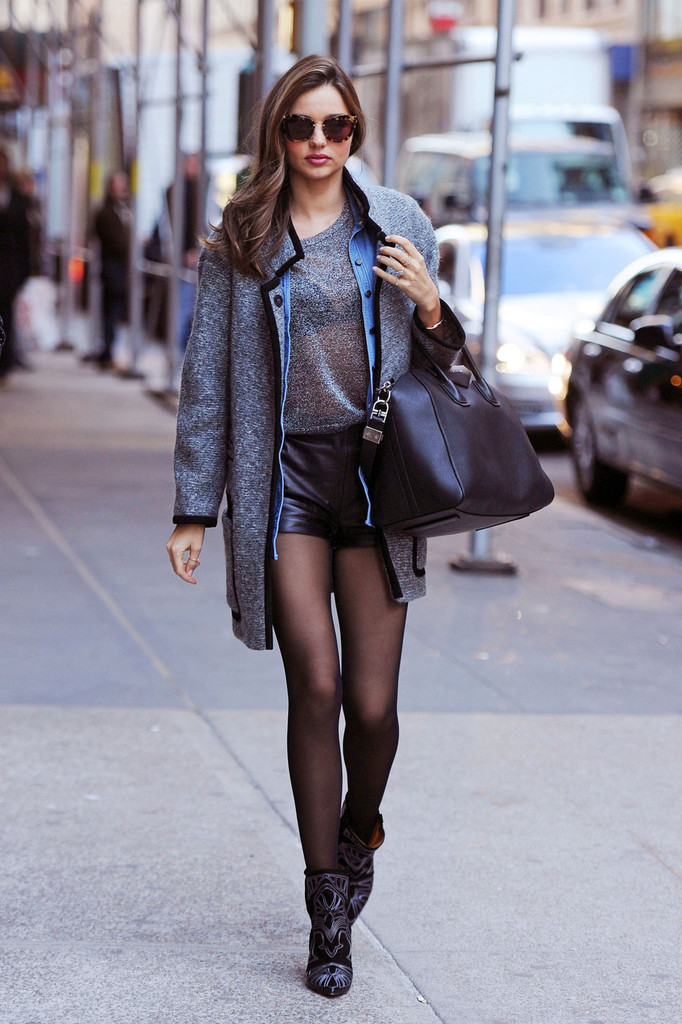 Miranda Kerr Dress Look
It seems that Miranda Kerr loves the knee-high boots. She wears the shoes again but this time, she succeeds in pairing them with a dress and a black coat.
Miranda Kerr Chic Look
Miranda Kerr wears a sheer top and black pants. She pairs her look with a gray scarf and an oversized bag.