21 Simple Bob Hairstyles for Thin Hair – Easy Bob Haircuts
A lot women have thin hair and not a lot of them are happy with the fact. It can be difficult for them to wear certain hairstyles without looking as if there isn't enough hair. It can also be difficult to wear something simple as it may end up looking too flat and dull. For those struggling with this problem, here are some popular simple bob hairstyles for thin hair for you all to try.
Curls,Curls, Curls
Curls instantly add body to any look. Instead of curling your hair the same way, curl once in one direction and then when you're on the next section of hair, curl the other way. Continue to go back and forth until you've curled your whole head.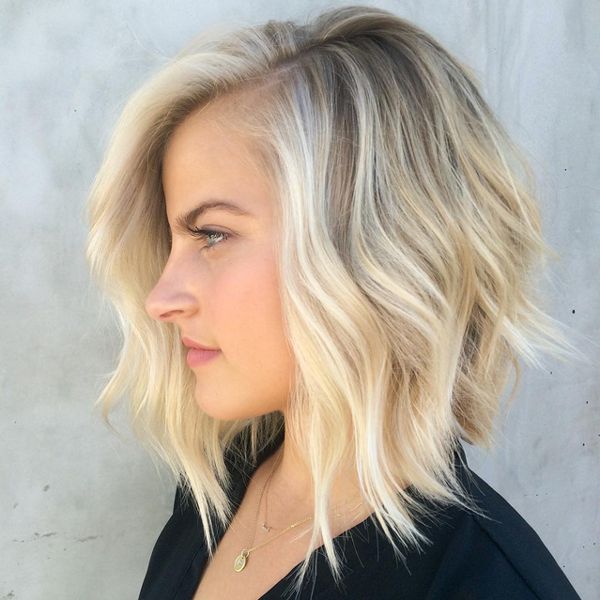 Bob with Waves and Volume
Instead of going full blown curly, only slightly curl the front of your hair to gently frame your face. Put the rest of your hair into two braids the next before so that when you wake up, you wake up to beautiful waves that give heaps of volume.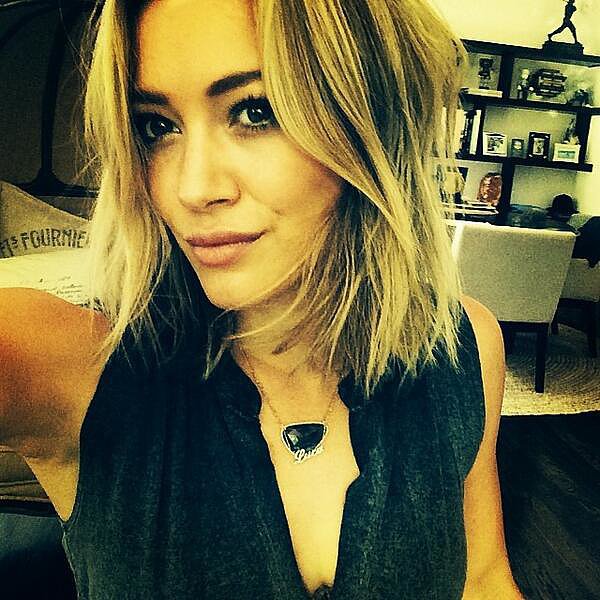 Lots of Layers
Layers add volume to thin hair. Make sure to ask your stylist to cut layers on the side and to pay extra attention to the back since the back of the head is typically easy to miss. For added body, ditch the straight hair and go for curls! Run your fingers through your hair with volumizing mousse!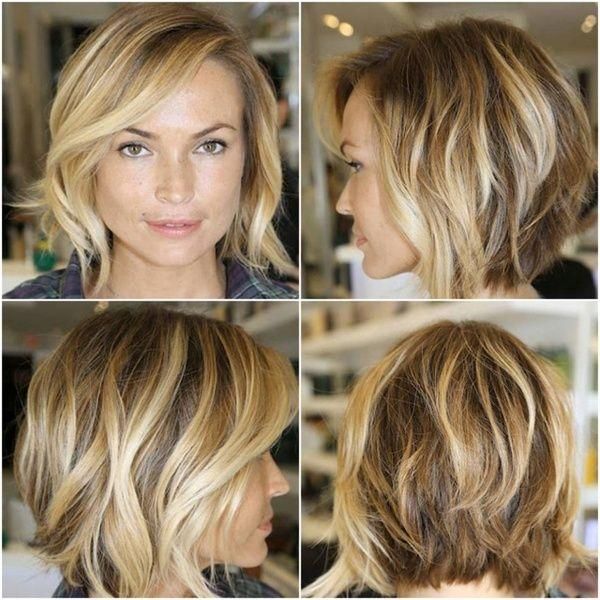 Simple Straight Bob
Let's be honest, not everyone has the time to sit down and curl their hair. If your hair isn't completely straight, just take a minute or two to quickly run a flat iron through it. Keep it straight with some hairspray and add some hair wax to the ends to give them a little bit of texture. Curl the ends inwards to give more volume.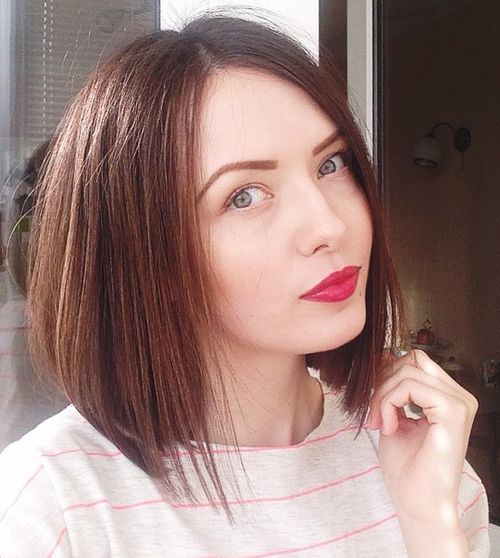 Lob with Ends Curled Inwards
Here's a little something for the office. It's pretty common to have your ends flip out, but to frame your face better, take your flat iron and curl them just a bit toward your face. Just this small touch can change your look and make you look office ready.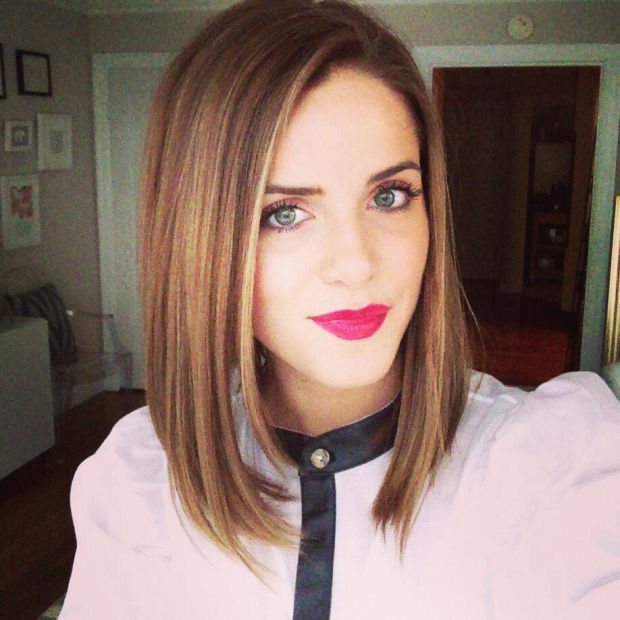 Half Straight, Half Curly
Consider leaving half of your hair straight and the other half curly. Get your one inch curler and focus on curling the front strands of your hair, some in the middle, and some in the back and leave the rest alone.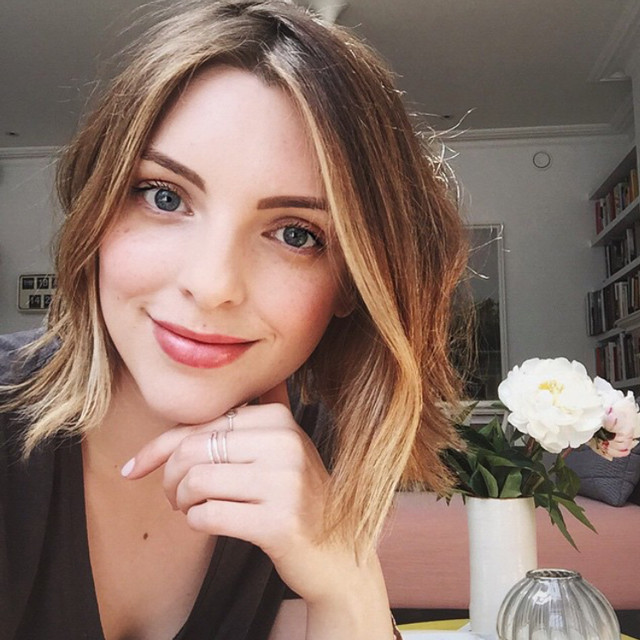 Bob with Tight Waves
Lots of the hairstyles chosen have bigger curls that would take a curler with an inch thick or thicker to create. If you don't have a curler, opt for smaller curls by simply braiding your hair before going to bed. When it's morning, unbraid your hair and if you must, run your fingers through your hair to loosen it up. Keep everything in place with hairspray.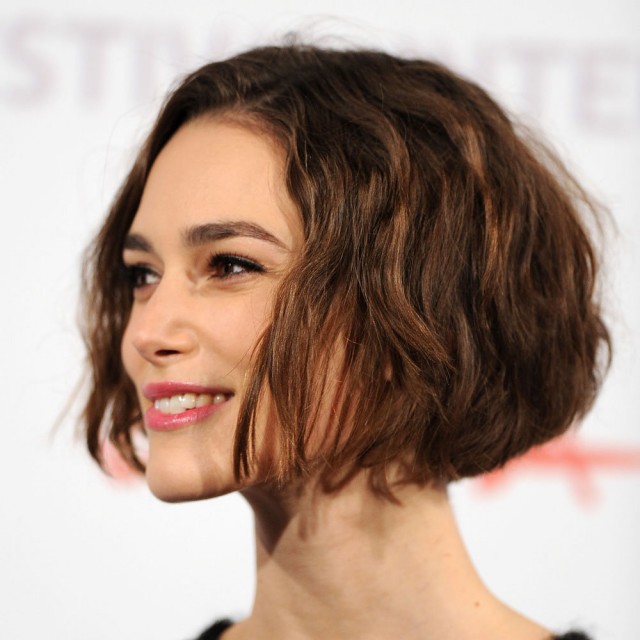 Silver Storm Bob
If you've tried so many cuts and they're just not working for you no matter how hard you try, try out a brand new color. But don't go for just any boring neutral color. Go big. Go wild. Go bold. Or go home. But maybe don't do this colour at home. Silver is super in right now, but make sure to save your pennies and go to a professional to do this.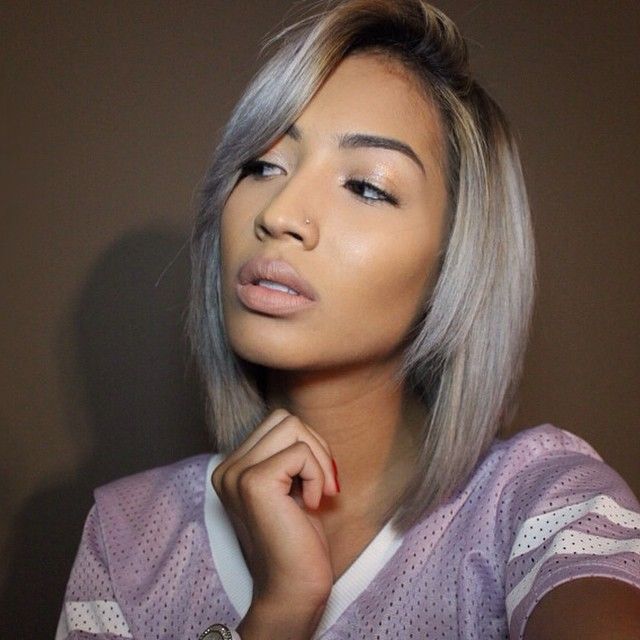 Cute Messy Bob
Okay, okay, so we don't like it when the wind messes up our hair, but when we do it ourselves, it's okay, right? Let your hair air dry and do its natural thing, but take a few pieces, run some hair wax on it, and then rough everything up. It looks like the wind kissed look, but hopefully with less tangles.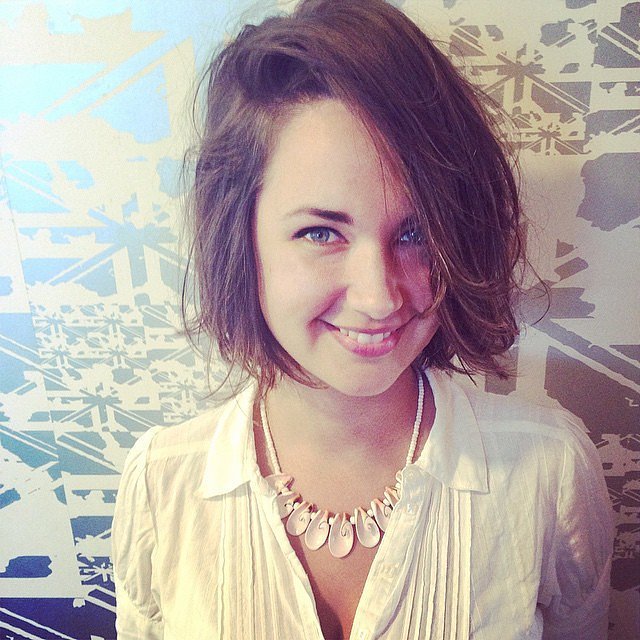 Asymmetrical Bob with Dark Roots
Trendy bob hairstyles for 2016: One length cuts can get boring. Change it up by making one side shorter than the other. Tuck the shorter side behind your ears and keep it in place with a bobby pin or a cute hairclip and let the longer side frame your face.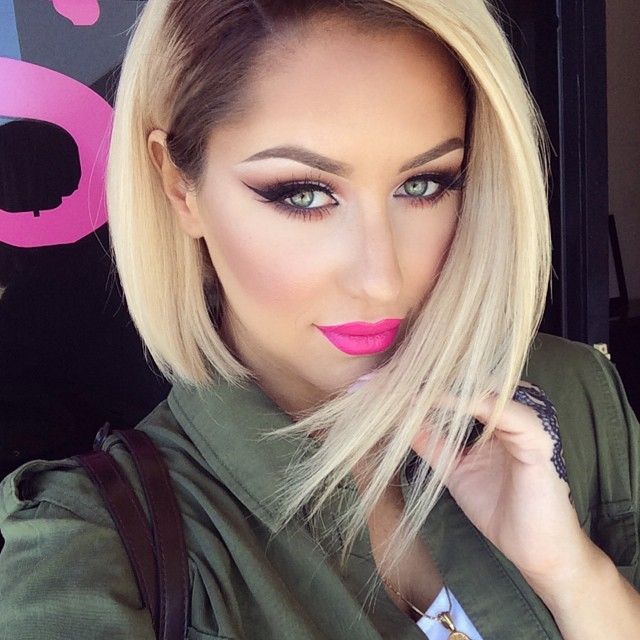 Blunt Easy Bob Haircut
Layers aren't always a necessity. Give yourself a chin length bob without the choppy layers and get a curler with a one and a half to two inch barrel to give yourself some big curls.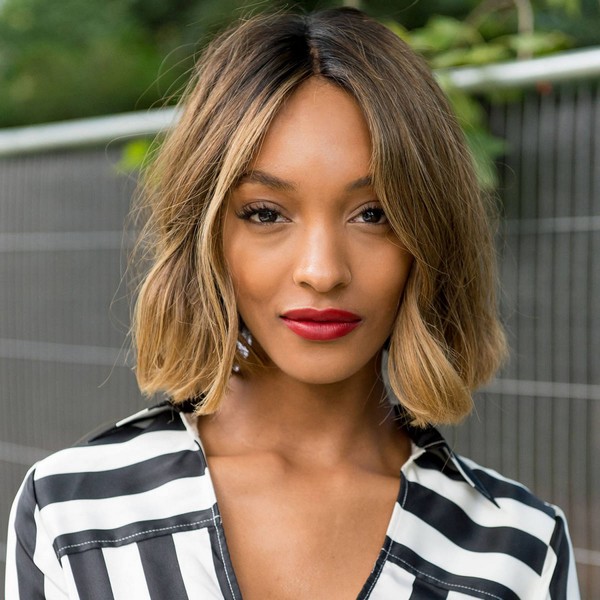 Bob with Front Curled Outwards
Super simple, but it does have an effect. Leave one side straight and tuck some hair behind the ear. Kepe it in place with a bobby pin. On the other side, give some strands of your bangs a little curl and gently flip in the ends with a flat iron to frame your face.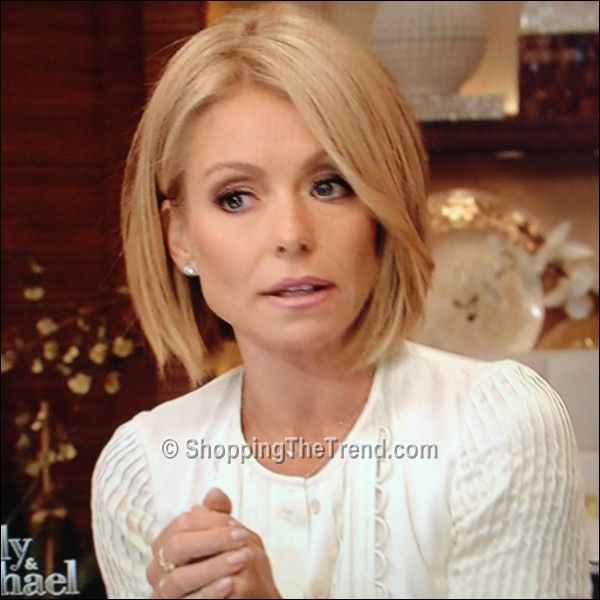 Bob with Hair Curled Outwards
Give your bob some tight and small curls, but instead of curling them in like you normally would, curl them the other way. Not too curly, not too wavy. This gives it more of a wispy look and you more of a youthful and carefree feel.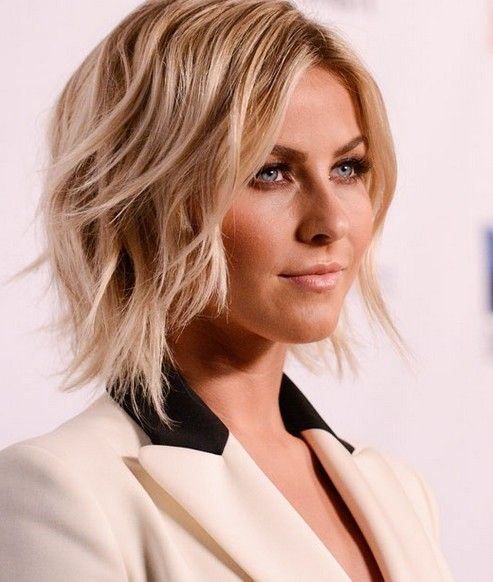 A-Line Streaked Bob
A-line bobs are in this year! Cut it shorter in the back and leave your hair longer in the front. Spruce it up some more but adding blonde highlights on top of your brown hair.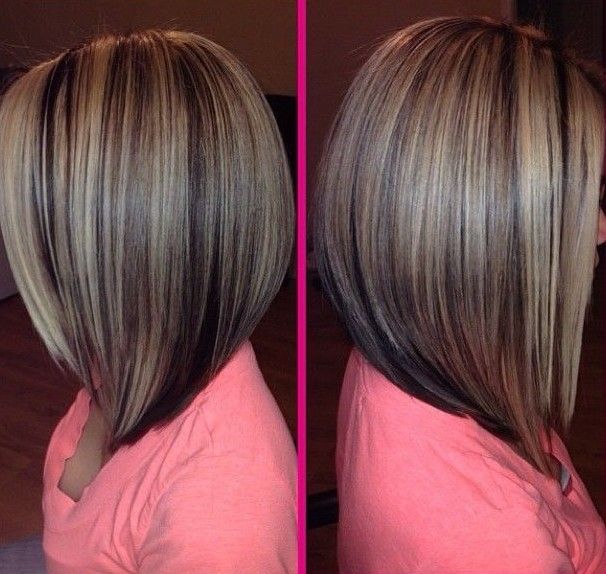 Short A-Line Bob
A-line bobs aren't only for longer hair! Get it cut a little higher than chin length and leave just a bit longer than the back. Instead of getting layers, make it all one blunt cut.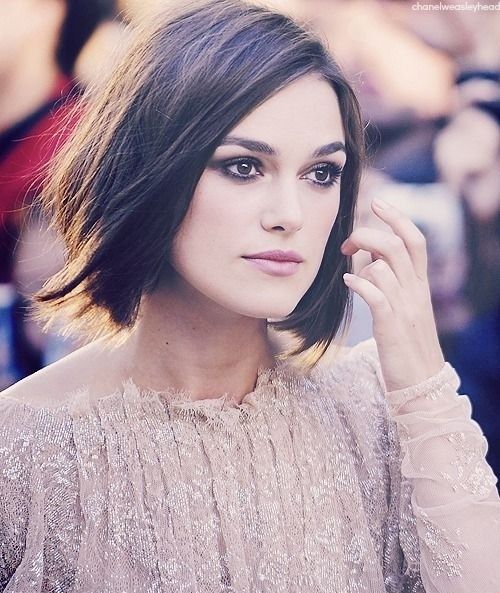 Red Carpet Asymmetrical Bob
You always have to look elegant for a red carpet event and it can be done with this hairstyle. Keep the frizz way with some anti-frizz creme and add some shine spray for that beautiful shine.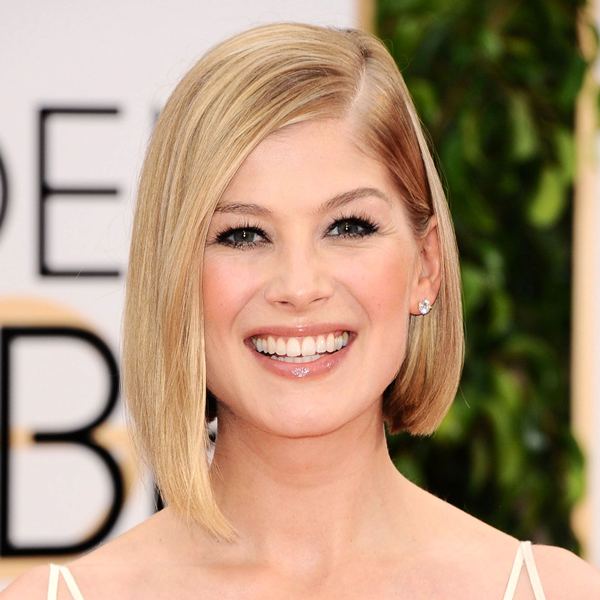 Ombre Bob with a Headband
You've got your curls, you've got your ombre, but you still want to add something else to your look. Or maybe your hair is a little unmanageable. Look into a cute headband. Hats aren't allowed everywhere, but headbands are more acceptable in the workplace and are very simple. Cute headbands will keep the focus away from the not-so-good things your hair is doing on bad hair days.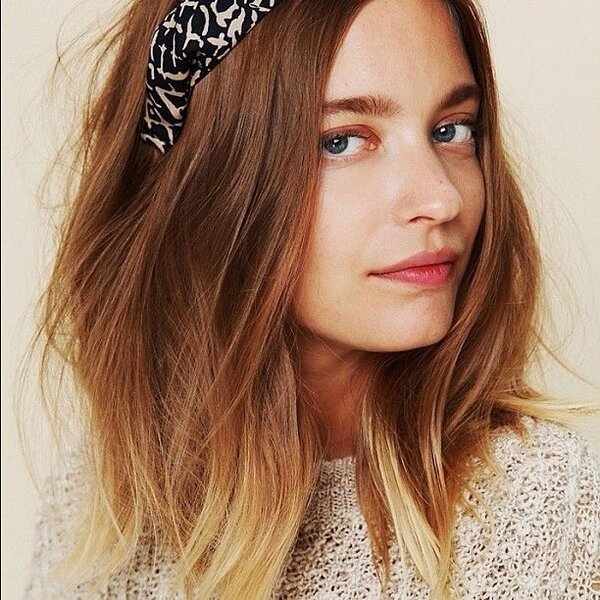 Stormy Purple Sleek Bob
Bob cut for black women: Sometimes, there's that one spot that won't stay straight no matter how many times you run the flat iron over it. May as well make the most of it and act as if it's part of a hairstyle, which it now is. Also, to change up your black hair, add some purple to it. Purple and black make a great combination. You should be able to get away with using a few purple strands at home, but if you're really worried, go to a salon.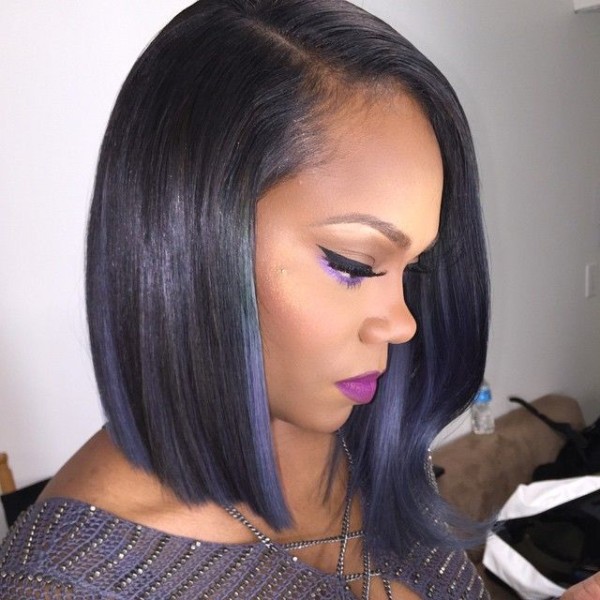 Simple Wavy Bob
After you take a shower, instead of braiding your hair into two pigtails, put it into a loose bun. Take it out in the morning and you should end up with loose waves. It's a very simple hairstyle for people with no a lot of time.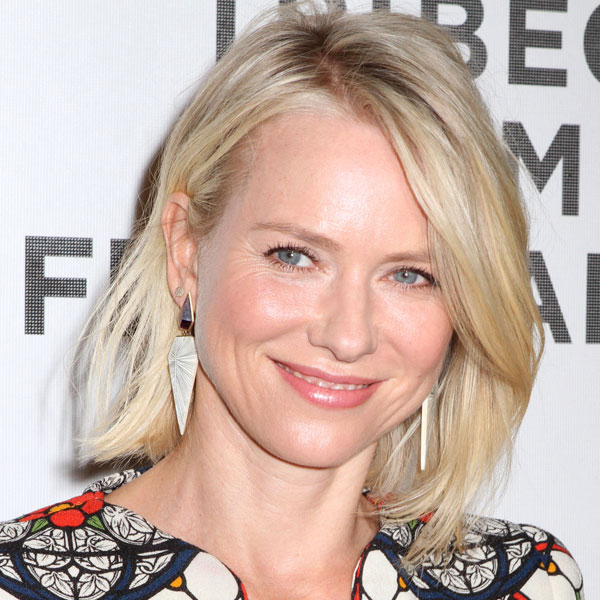 Bottom Curls
Lob for oval faces: Instead of having curls everywhere, focus on just curling the bottom. This is a great look that is cute and perfect for errands, hanging out with friends, and even on a date.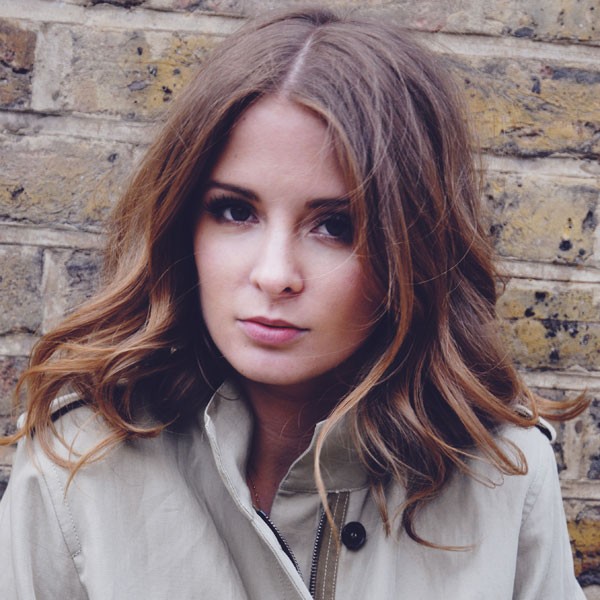 Bob with Twisted Front
Bangs can be difficult to get right. So leave your hair the way it is, nice and straight, but for extra cute, take some hair, braid it or twist it, and pin it back. Very simple and easy to do. Great for college students with very little time on their hands, but still looking for something to do with their hair.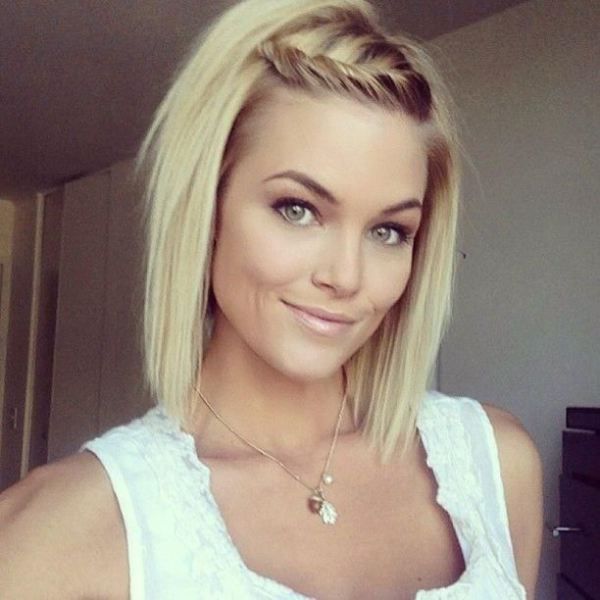 Simple, Layered and Elegant
Classic long bob hairstyle for women: If you're used to having your hair parted to the left or right, try a middle part. They are starting to come back in style. They're a nice change when you've been keeping up with the side swept look and a middle part can make you look more mature.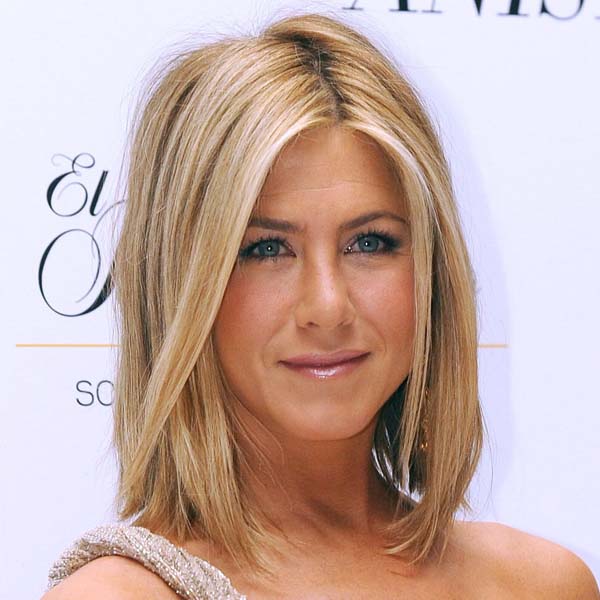 Don't feel like you have to miss out on the hair fun due to having thin hair. There are easy bob haircuts for everyone and 22 simple bob hairstyles for thin hair were shown to prove that. Don't be afraid to branch out and take a few risks – it'll grow back after all!