16 Perfect Braided Hairstyles for Women
We all love braided hairstyles for their stunning look. You can wear them for both formal and informal occasions. There are many different ways to create a romantic braided hairstyle. Apart from the traditional British braid, the beautiful fishtail braid and waterfall braid are also being a great choice for young girls. Follow us with 16 perfect braided hairstyles and their tutorials below to show you how to get that look!
Bohemian Side Braid Hairstyle for Long Hair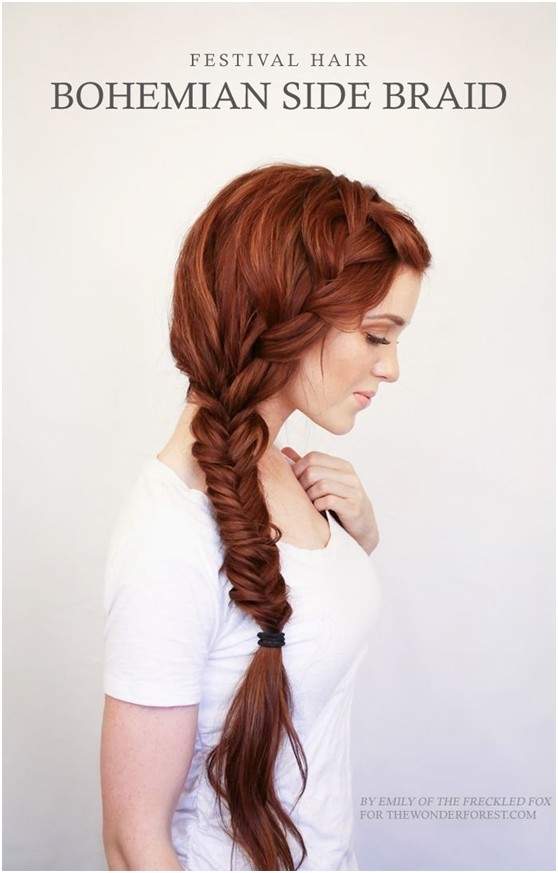 This stunning braided ponytail is featured with the French braid at the upper side and the fishtail braid at the lower part. You can tease some strands loose wherever needed.
Braid into Braid Hairstyle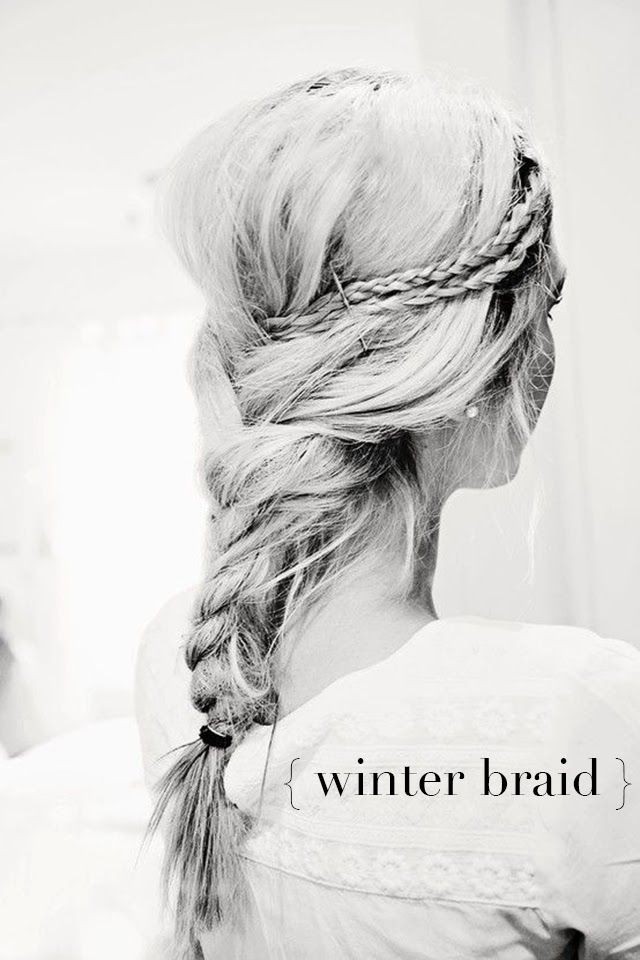 It will work wonders when you add small braids into a braided ponytail. This hairstyle can be easily dressed up for a formal event with a flower decoration.
Braided Hair for Half Up Half Down Hairstyles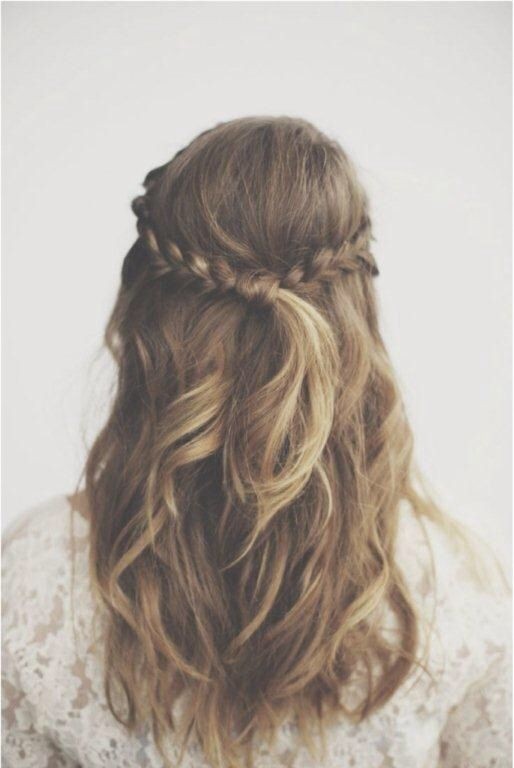 Braids can be also used to create a half up half down hairstyle for girls. And it will look gorgeous on both straight hair and wavy hair.
Braided Headband for Holiday Hairstyles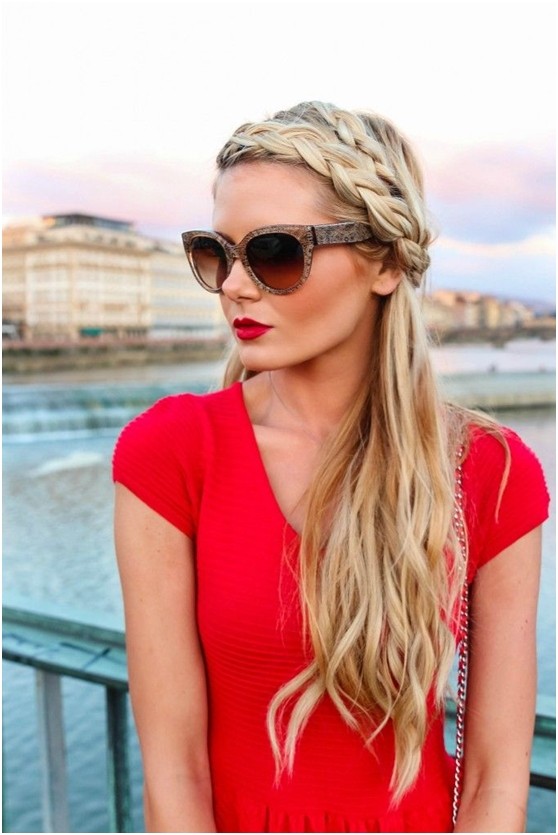 This is a gorgeous long hairstyle with a rope braid running across the head. It helps to prevent your long side bangs falling down and frame you face greatly.
Braided Ponytail for Curly Hair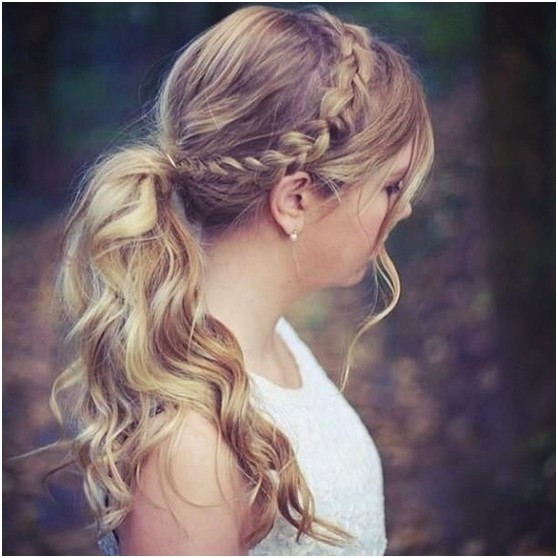 Here is a pretty braided hairstyle for long curly hair. The lovely top braid is being able to add another spot of attention for the whole look.
Cute Side Braided Ponytail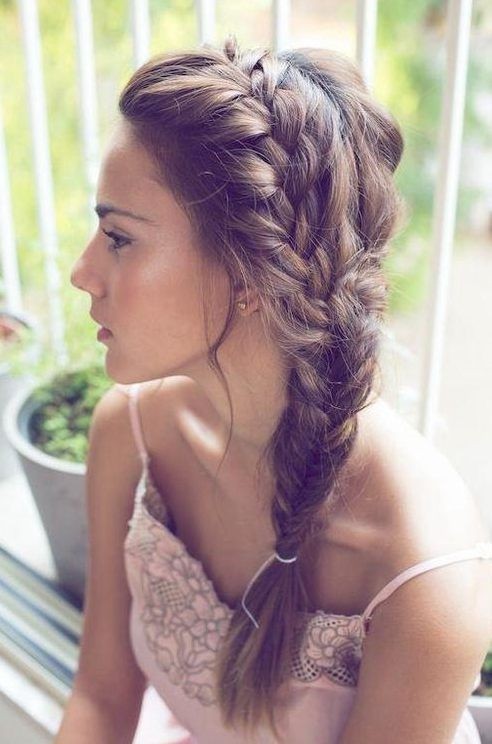 This is an effective way to make a ponytail look stunning by fishtail braiding your long hair. You can control the tightness depending on the hair texture.
DIY Braided Hairstyle for Long Straight Hair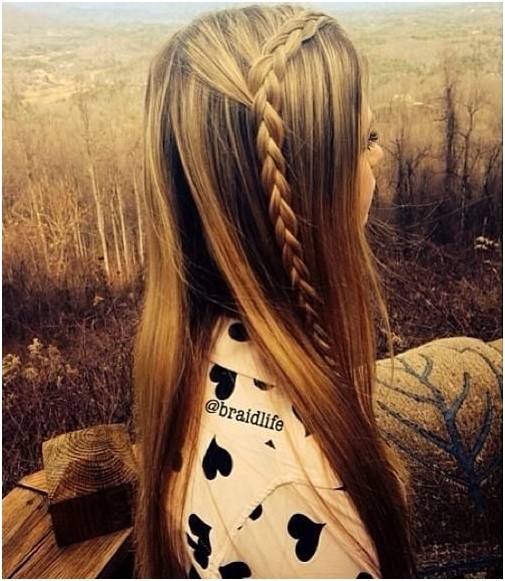 The side lace braid adds much interest and fun to this long straight hair. This hairstyle is certain to be an eye-catcher in any occasion.
Easy Braided Ponytail for Summer Hairstyles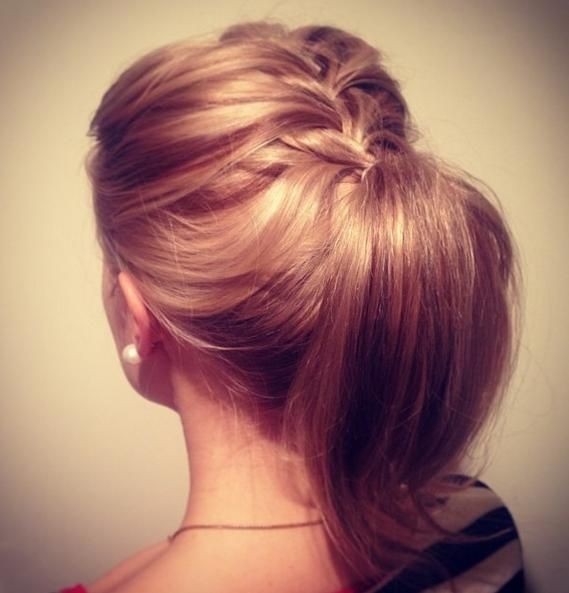 It is an interesting way to make a top French braid into a high ponytail. You can change the position depending on your hair length and face structure.
Fishtail Braided Bun Hairstyle Tutorial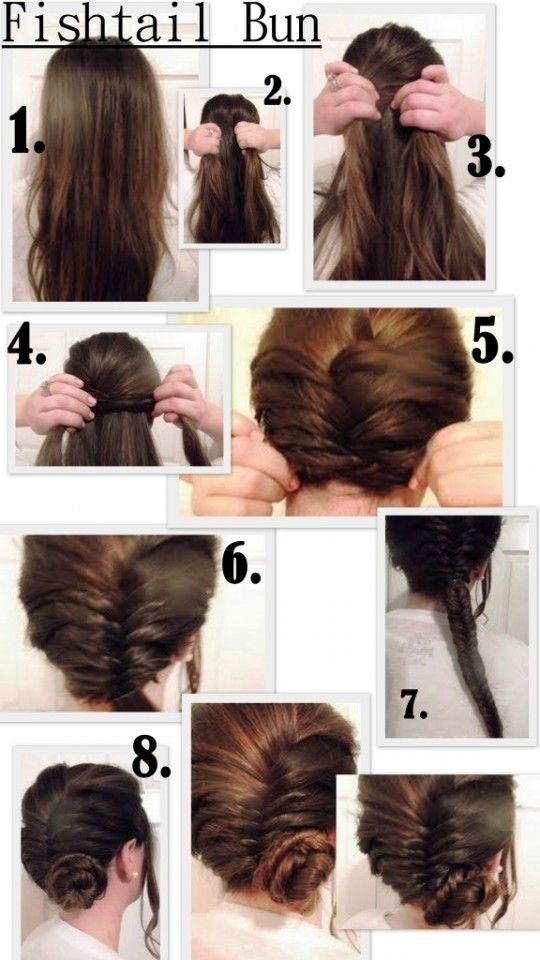 The fishtail braided bun is being a perfect choice for women to attend a formal occasion. You can start to fishtail braid your top hair until the bottom and tuck the ends inward for a finished look.
Fishtail Braided Hairstyle with Braided Bangs

This is a very cute braid hairstyle with fishtail bangs for girls. The long straight hair is also styled into a messy fishtail braid at one side of the shoulders.
French Braided Ponytail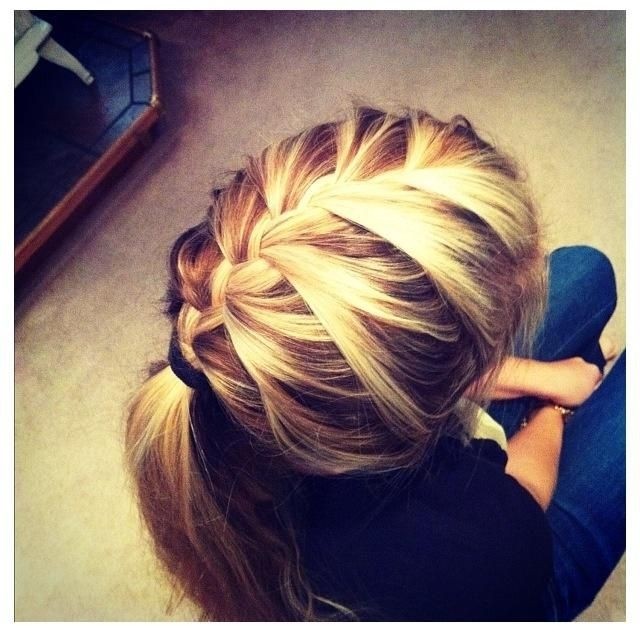 The top French braid makes the simple ponytail full of style and fun. At the other hand, this hairstyle is greatly enhanced by the magic ombre color.
Simple Braid in Braid Hairstyle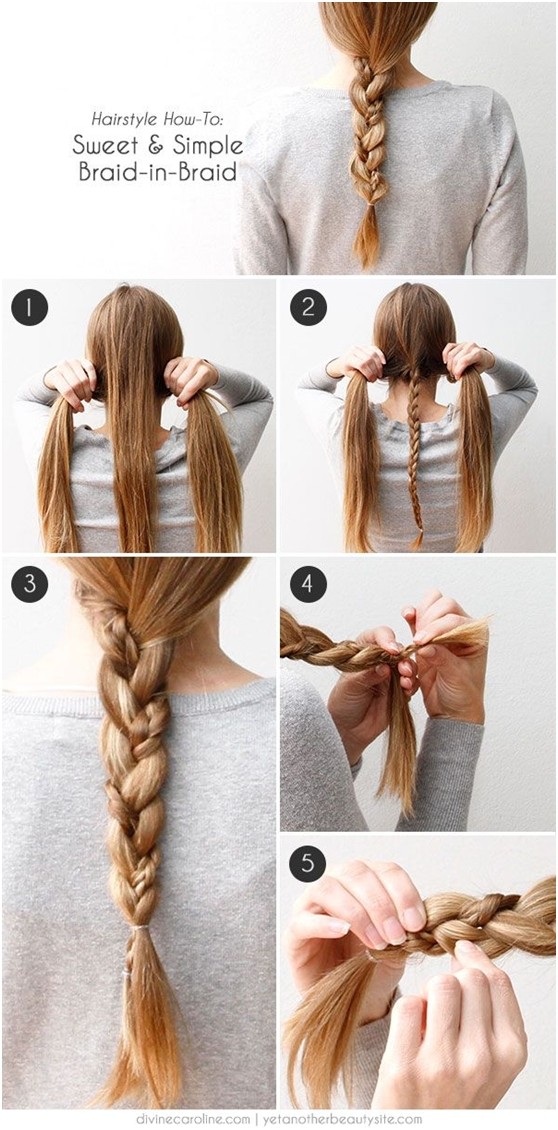 To get this interesting braided hairstyle, you will need to braid your hair twice. What makes a difference is that the middle part of your hair is being made into a braid too.
Side Braid Hairstyle for Long Hair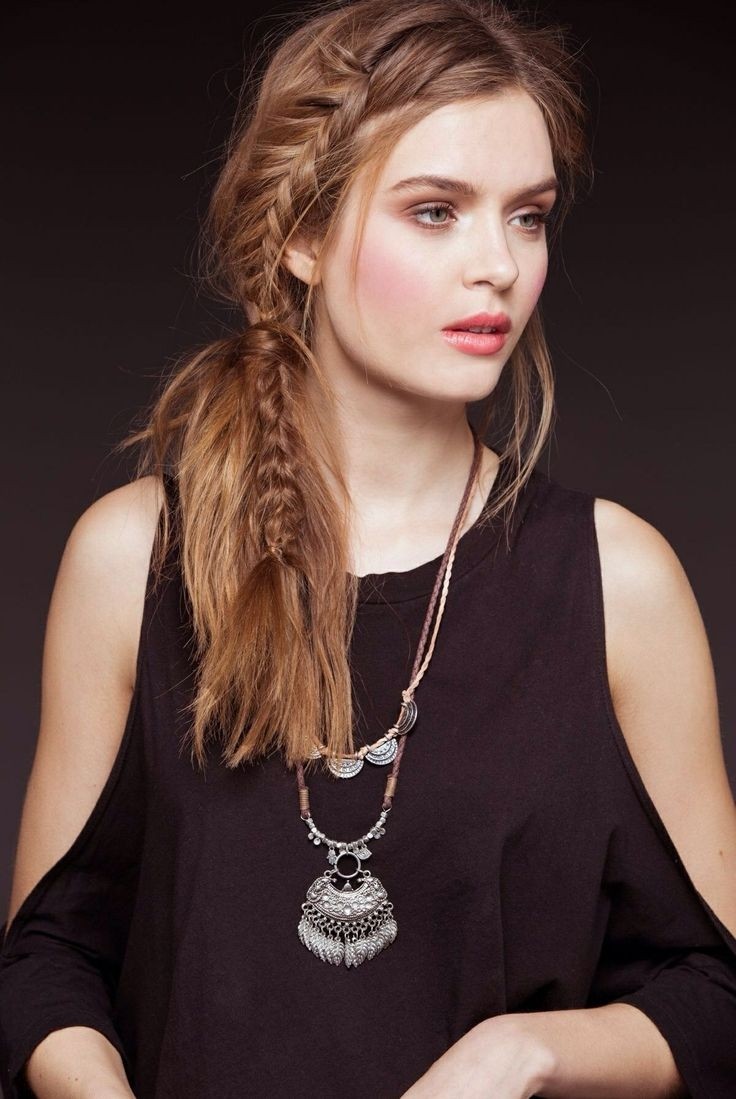 Here's a totally different way to make a side braid for girls with long straight hair. You will need to split a few side sections apart and fishtail braid it.
Waterfall Braid Hairstyle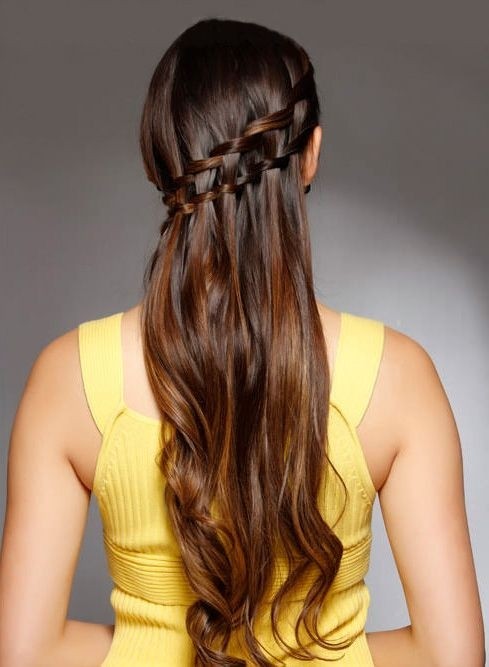 It shows more flattering to make the waterfall braid in a diagonal line. And the slightly wavy ends add a strong feminine and mature sense to this beautiful hairstyle.
Waterfall Braided Hairstyle for Long Straight Hair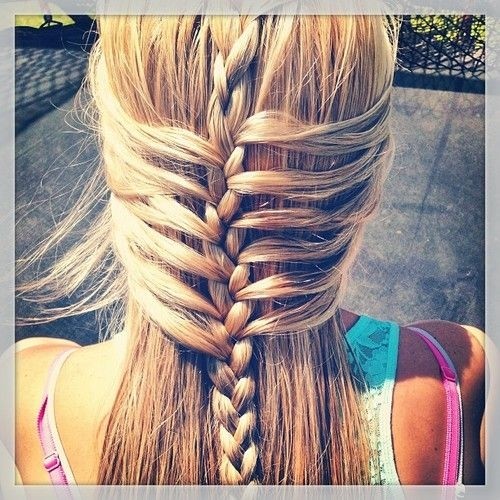 This is a quite different version of the classy French braid Hairstyle. It looks much more like a waterfall braid with the side pieces running from the side to the middle.
You can find more (braided hairstyles with tutorials) on prettydesigns.com