20 Popular Short Hairstyles for Asian Girls
We'd like to introduce you some latest Asian hairstyle trends in this post. When it comes to how to style a short hair, many people would have all kinds of bob haircuts in mind. Their flattering chin-length will look perfect on Asian hair textures. Besides, you can also style your hair with soft waves and curls, which will be able to make your hairstyle full of body and shape. Today, let's have a look at 20 popular short hairstyles for Asian girls!
Cute Short Bob Haircut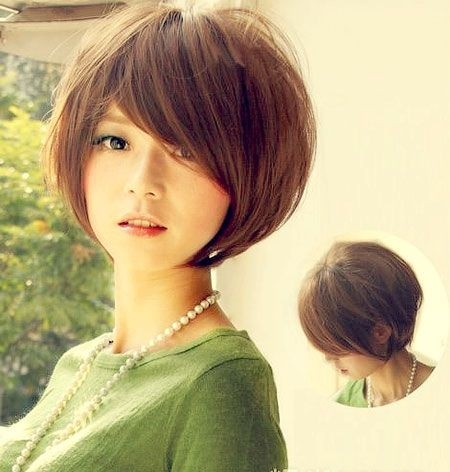 For those girls with round face, you can style the long side bangs smoothly around your face. It is being a best way to create an oval-like face shape for Asian girls.
Cute Short Haircut with Side Swept Bangs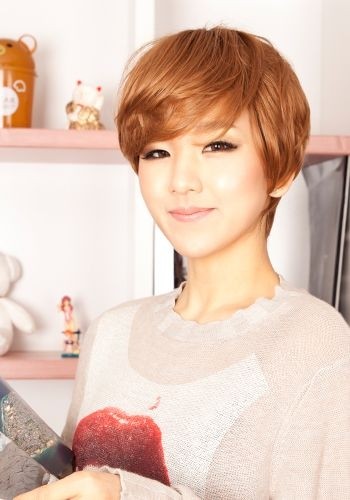 Most of the popular Asian hairstyles are featured with slight waved layers, which are being able to enhance the very feminine sense for the final look.
Cute Short Hairstyle with Braided Bangs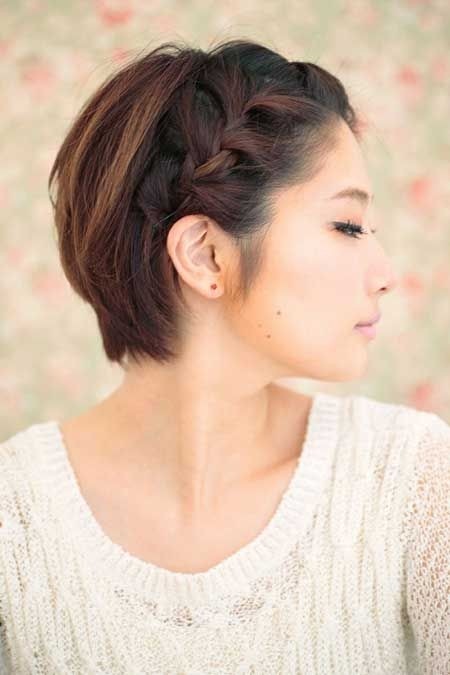 Braids can add a strong romantic sense to any hairstyle. If you are having short hair, you can make long side bangs into a small braid along the hairline.
Easy Pixie Haircut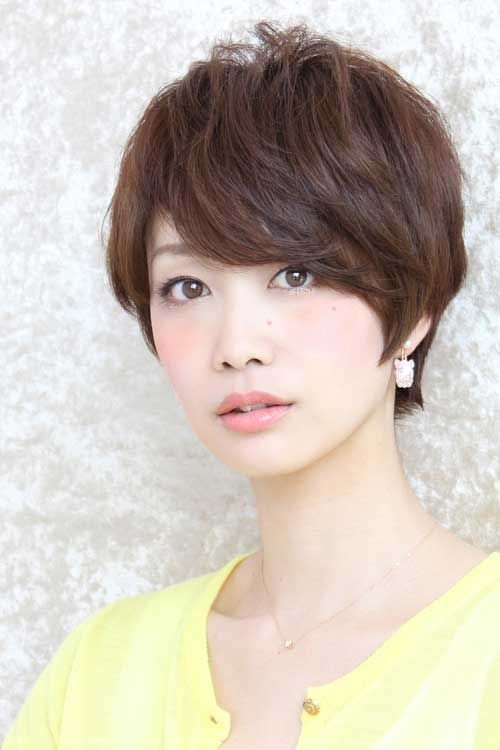 The short pixie haircut with side bangs will look extremely cute on a round face. Besides, you can also add some blond highlights for another spot of attention.
Short Layered Bob Haircut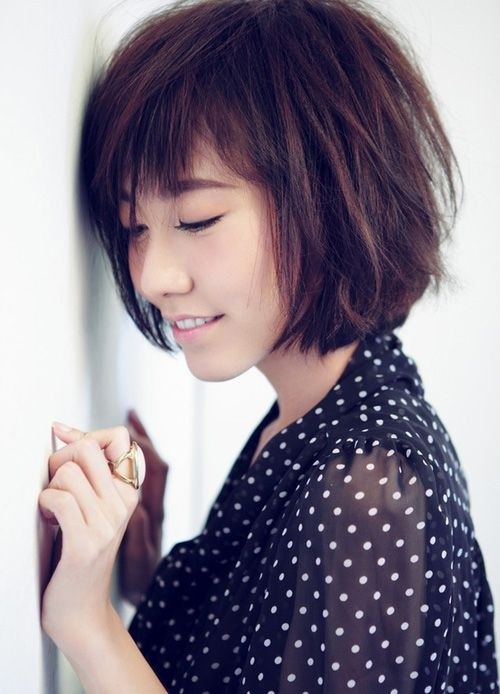 If you are looking for an unconventional style, this layered bob haircut will become a right choice. The choppy layers can be tapered to suit any face shape.
Short Choppy Hairstyle with Bangs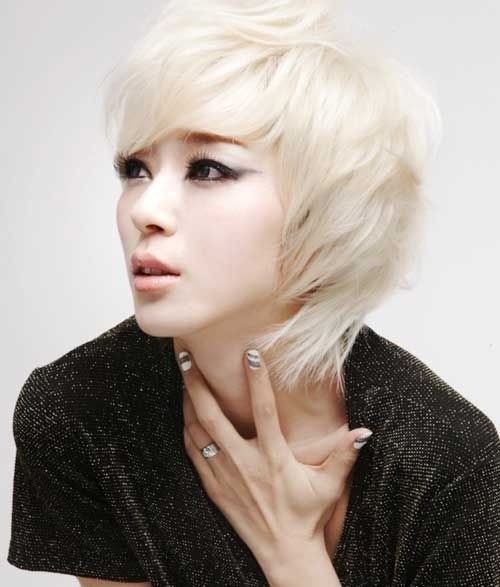 The short hair also looks fabulous on light blond hair. You can cut layers of different lengths to add extra dimension and depth for your hairstyle.
Short Bob Haircut for Fine Hair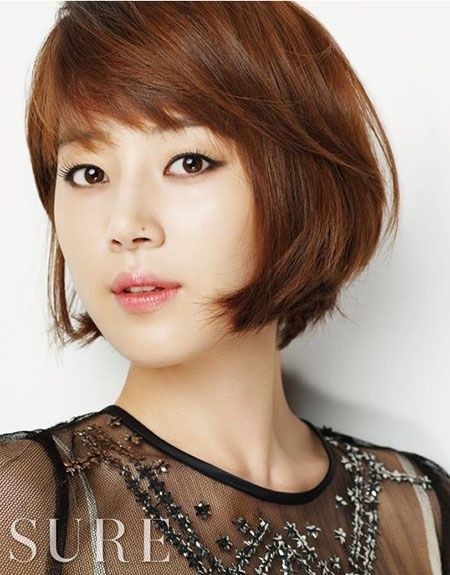 With the help of the short bob hair cut, you will never feel difficult to deal with your thick hair again. Besides, the flattering chin length can frame any face shape beautifully.
Short Bob Haircut with Blunt Bangs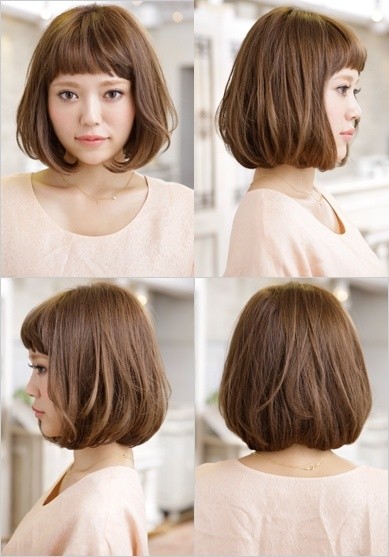 This is a very cute version of the classy bob haircut for girls. It is featured with slightly curled twists around the face.
Short Bob Hairstyle with Side Bangs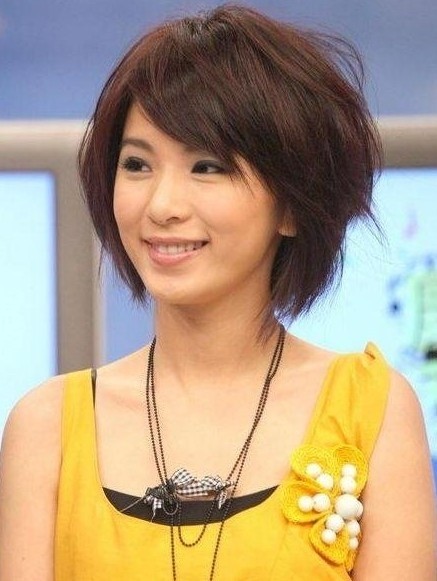 Choppy layers will make the bob haircut look cool and fresh for girls. This is a perfect hairstyle to create a pretty school look if styled with side bangs.
Short Bowl Haircut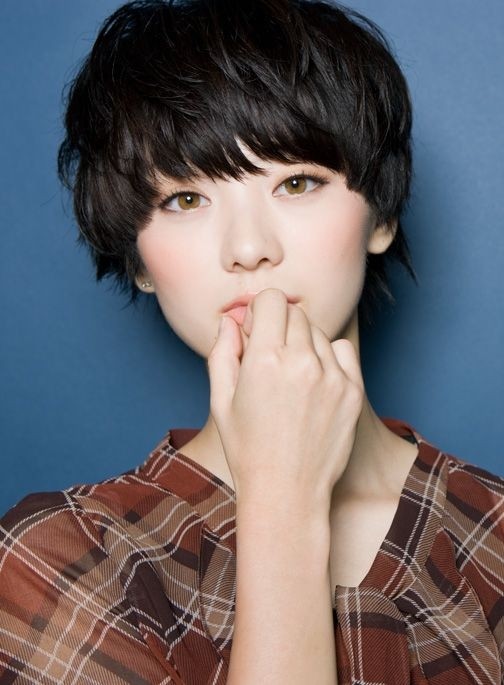 Apart from the round bob cut, the cute bowl cut is still being a great choice for pretty girls. It will look perfect on a thick, fine hair.
Short Curly Bob Hairstyle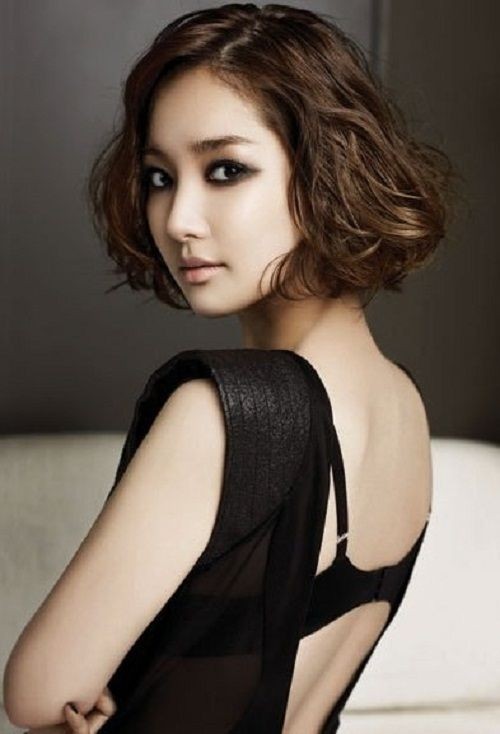 Curly bob has a voluminous shape at both sides of the face. Most of Asian girls would prefer to curl their hair at the ends.
Short Layered Haircut for Summer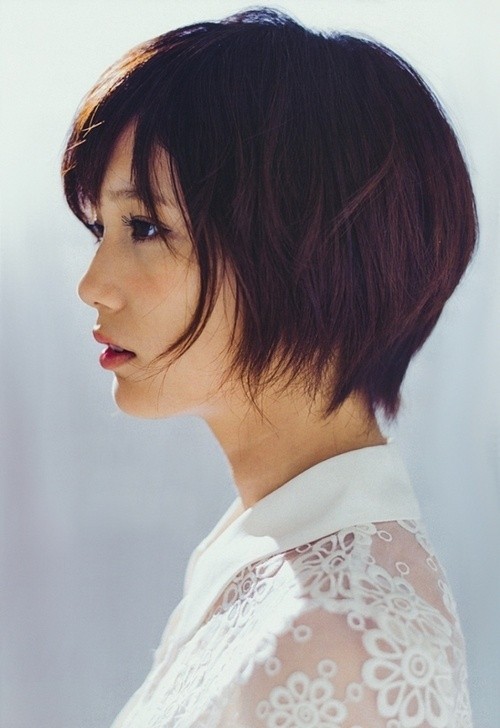 The short layered hairstyle is an ideal hairstyle to show off your soft, fine hair texture. It will create a lightweight and flowing hair look for Asian girls.
Short Layered Hairstyle for Women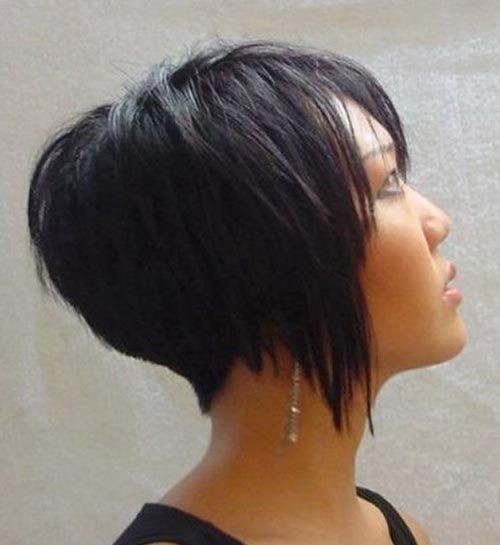 It will make a modern and edgy look to have the razor cut with your short black hair. This hairstyle is also featured with added volume at the crown for girls.
Short Shaggy Haircut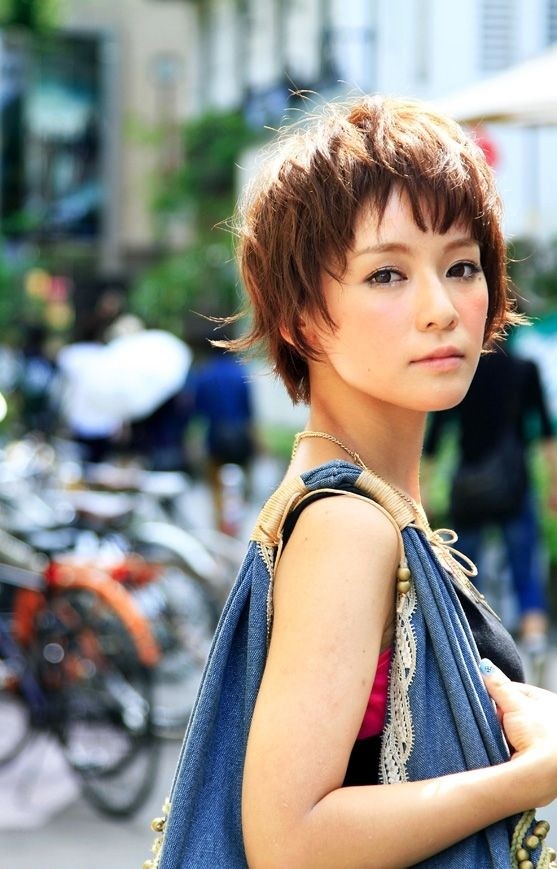 This attractive short hairstyle proved that even a short haircut can be also styled with curls and twists.
Short Wavy Bob Hairstyle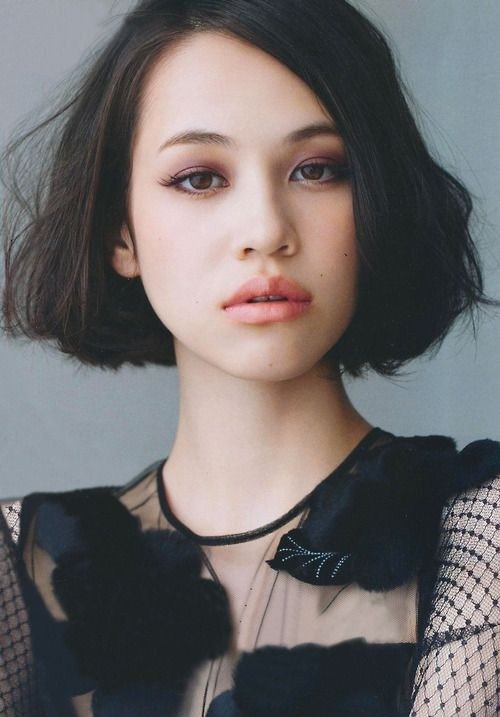 All of us have to admit that the short bob hair is the most flattering hairstyle for Asian hair texture. You can style it either straight or wavy as you like.
Straight Bob Haircut with Bangs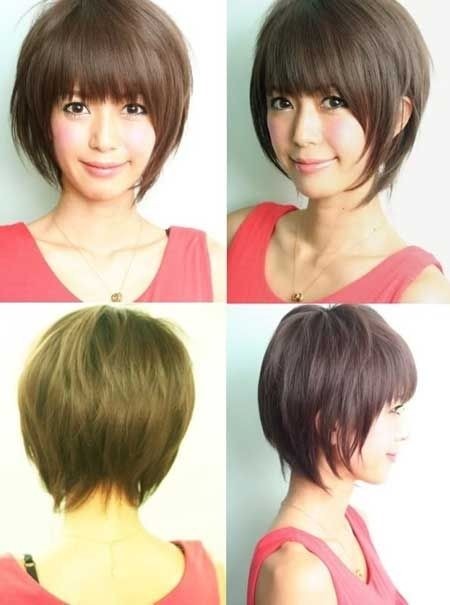 It is always being a safe option to make a short bob haircut for straight hair. You can style it a little longer below the chin with a clean finish.
Straight Bob Hairstyle for Girls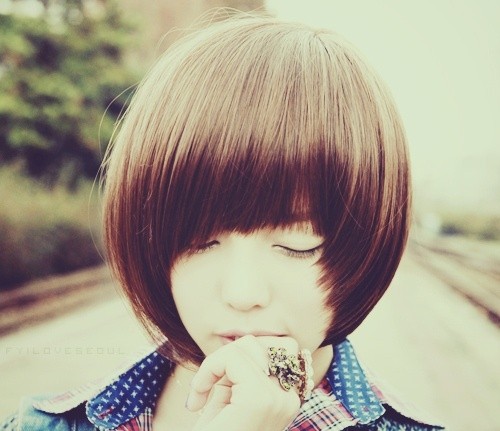 To get this sleek straight bob haircut, you need to keep your hair into a healthy condition. Some hair products in the market will do you a great favor.
Pink Highlighted Long Bob Hairstyle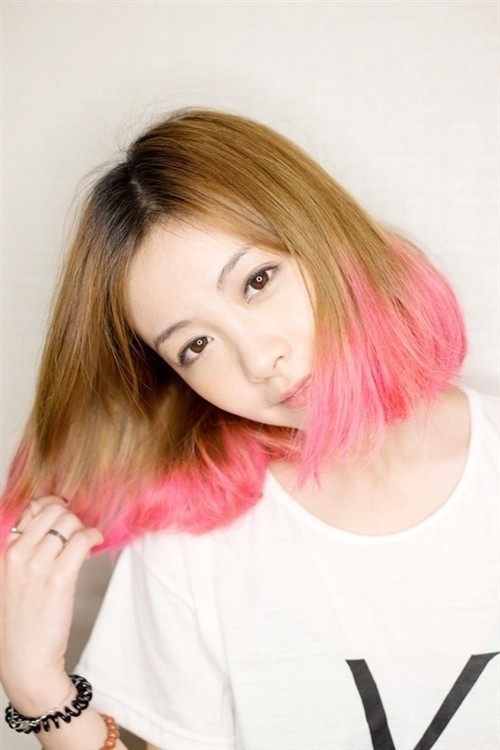 We will have plenty of great ideas to style our hair when it comes to the long bob haircut. Adding some pretty colored highlights is being a very cute way to spice up your hairstyle.
You can find more (short hairstyles for Asian girls) on prettydesigns.com