16 Simple and Chic Ponytail Hairstyles
I believe every girl can make a ponytail for a hot weather. But do you know how to style it for a more fabulous look? You can turn to all kinds of braids, twists or knots which will be able to add another definition to your ponytail. If you want to look cute, the lovely hair bow ponytail would be a great choice. Follow us with 16 simple and chic ponytail hairstyles in this post!
Braided Ponytail Hairstyle for Long Straight Hair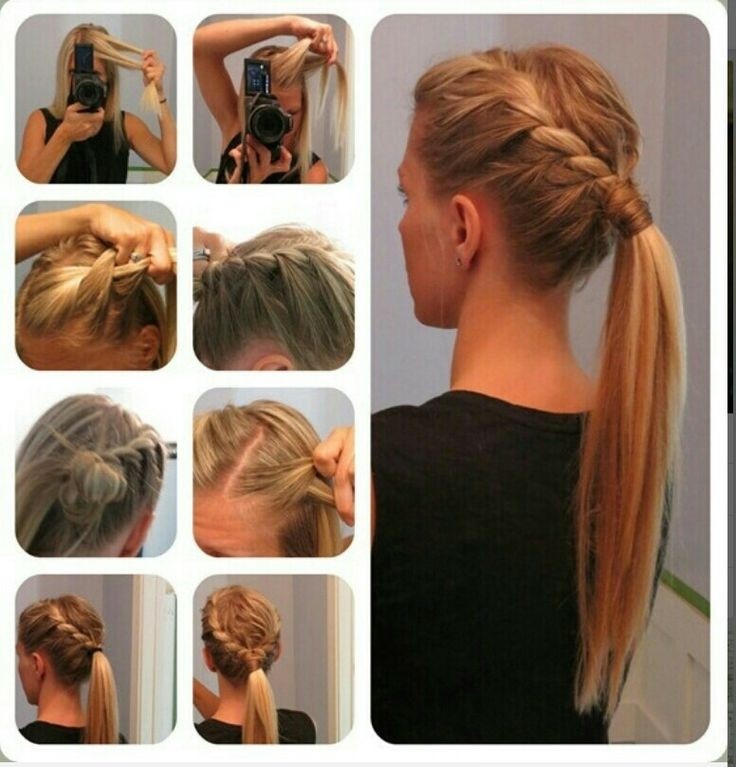 This fabulous ponytail hairstyle is featured with interesting twists at both sides. It looks stunning and luscious on fine, straight hair.
Braided Ponytail Hairstyle Tutorial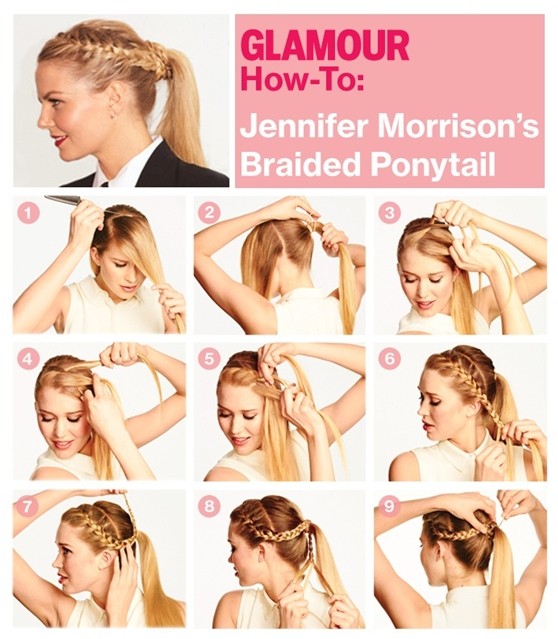 The ponytail will look very glamorous with a braided side bangs. It will definitely earn you more head turns in any occasion.
Braids into Ponytail Hairstyle Tutorial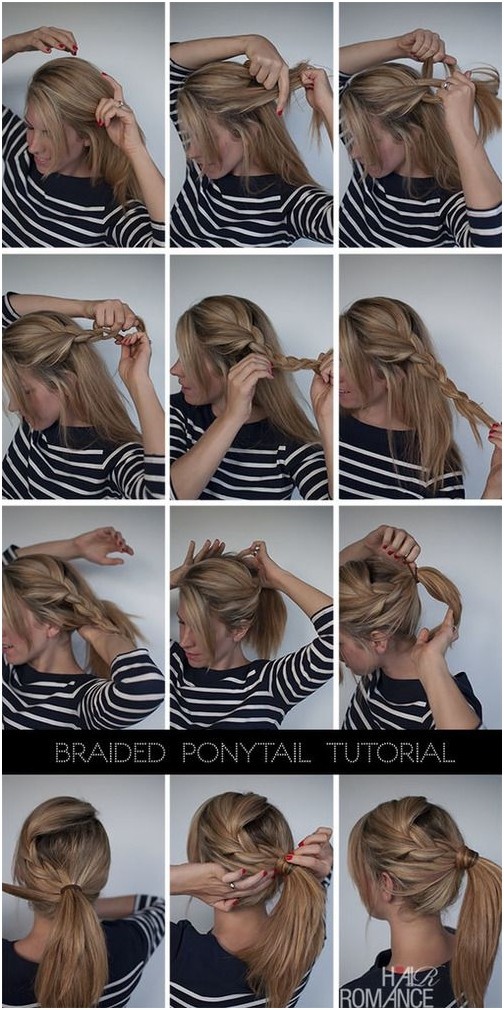 Start to braid your hair from the hairline and join it with the rest of hair into a high ponytail. Adjust the position depending on your face structure.
Cute Ponytail for Back to School Hairstyles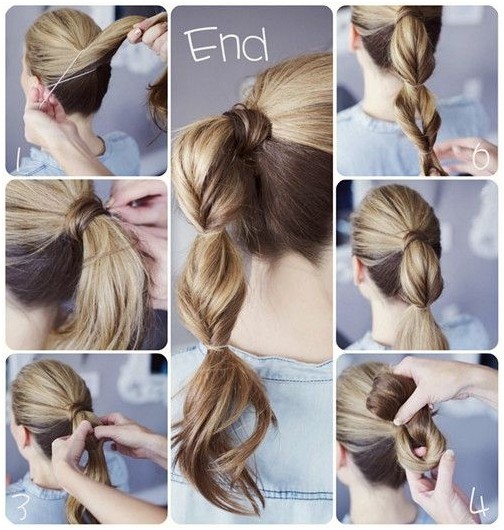 Here's a creative way to create a ponytail hairstyle for school girls. Create a high pony and tuck it through the base. Repeat this step and fix with hair bands.
Easy Ponytail Hairstyle for Ombre Hair

The easy ponytail will look wonderfully-chic on blond ombre hair. This hairstyle is made up of four sections and will be able to create a voluminous shape for thin hair.
DIY Chignon Ponytail Hairstyle Tutorial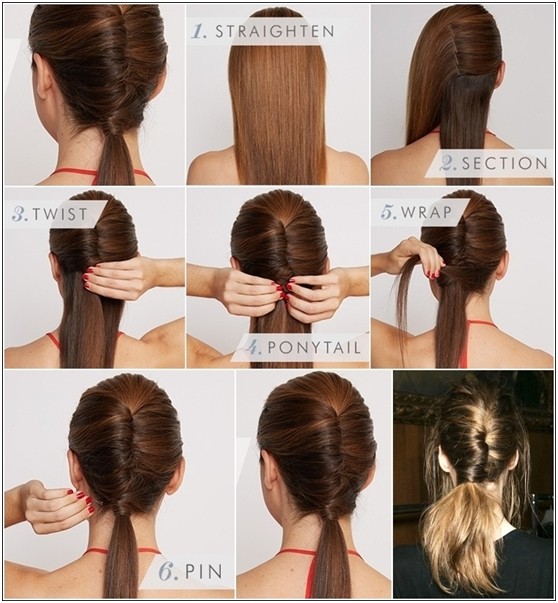 The perfect chignon ponytail hairstyle is being an ideal option for women to attend any formal event. Section your hair with bobby pins and wrap it into a low pony. Use some hairspray for a clean finish.
Easy Braided Ponytail Hairstyle for Long Hair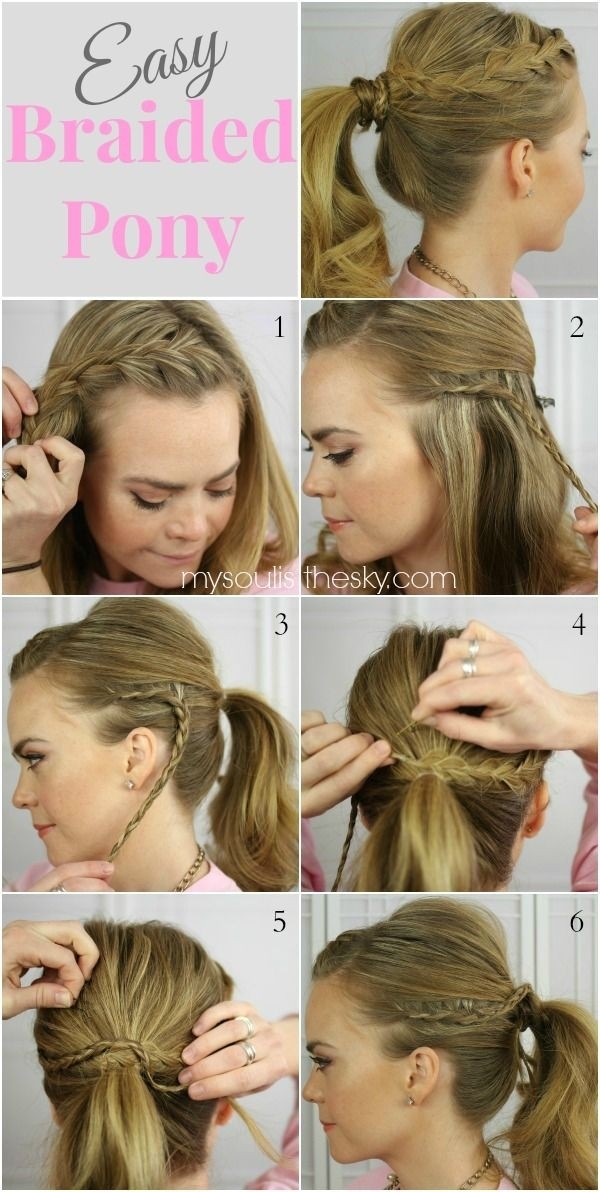 It is an easiest way to spice up a simple ponytail with braided bangs. Style your hair at the other side into a tiny braid to create a boho-chic look.
Easy Ponytail Hairstyle for Work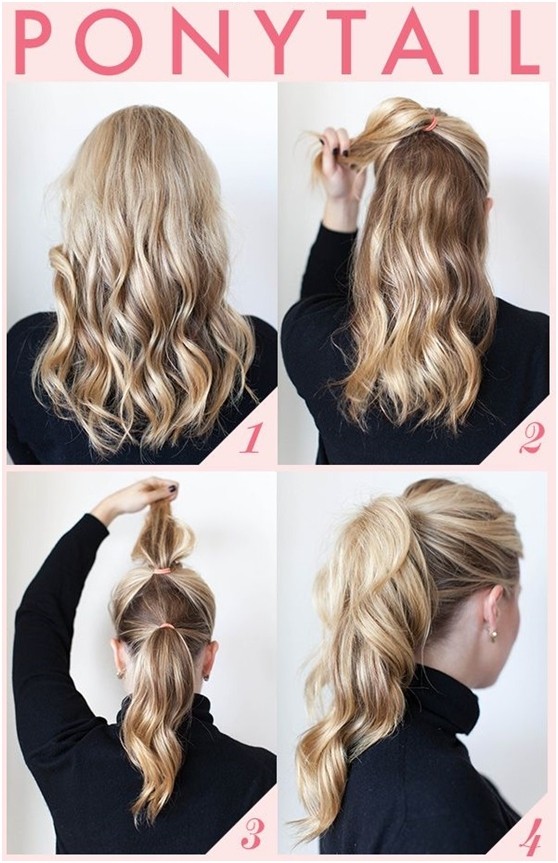 The double-pony will make your hairstyle look longer and fuller. This hairstyle can look great for both straight hair and wavy hair.
French Braided Ponytail Hairstyle Tutorial

Here's a special way to make a French braid on ponytail for girls. Create a high pony first, take a section at one side and French braid it over the length.
Knotted Ponytail Hairstyle for Girls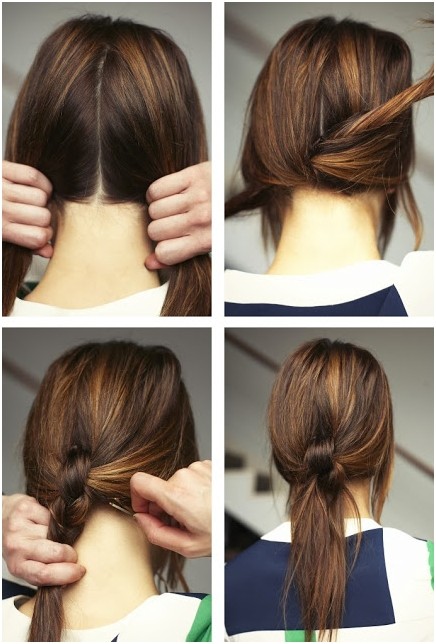 To create this knotted ponytail hairstyle, you will need to divide your hair into two equal parts as the first step. Then tie them tightly and fix with bobby pins.
Ponytail Bow Hairstyle Tutorial

Do you want to create a cute look for your long hair? This pretty ponytail with hair bow would be your perfect choice.
Rope Ponytail Hairstyle Tutorial

This rope-like ponytail looks very interesting with two strands overlapping with each other. You can also twist it into an adorable bun shape over the crown.
Segment Ponytail for Holiday Hairstyles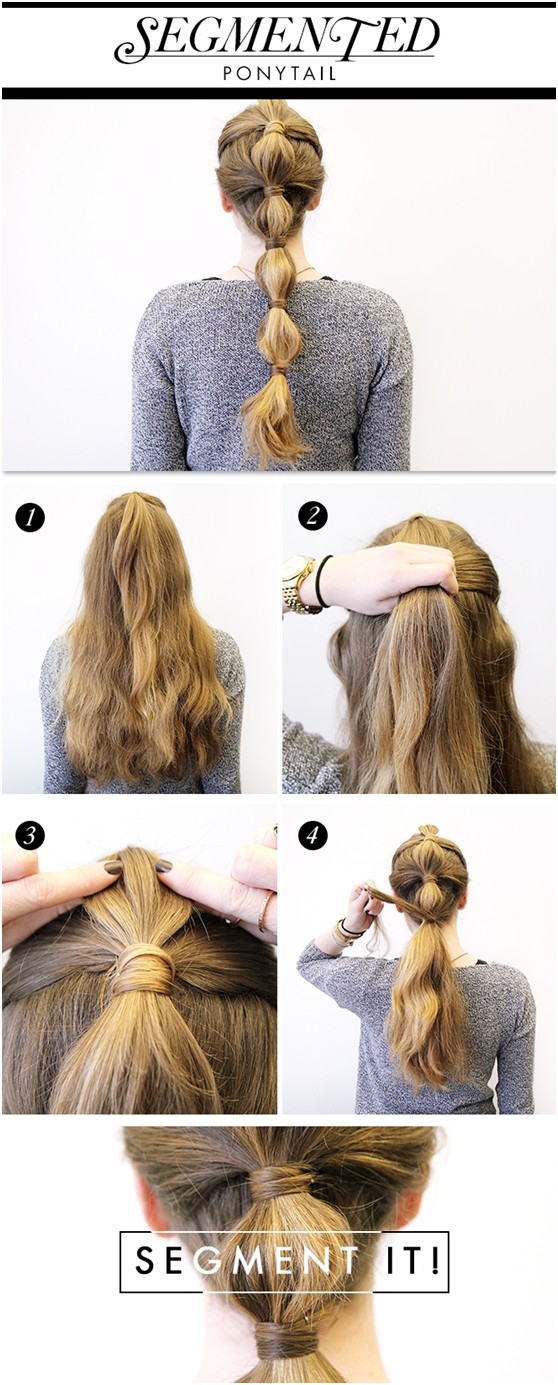 The segment ponytail will look better on very long hair. It looks like a bamboo with different sections of your hair joining into a ponytail at the center.
The New Weave Low Ponytail Hairstyle Tutorial

This is an effective way to create a splendid weave ponytail hairstyle for women. Part your hair into three sections and make the middle one into a low pony. Wrap the side section around the base side by side and secure with bobby pins.
Twisted Ponytail Hairstyle Tutorial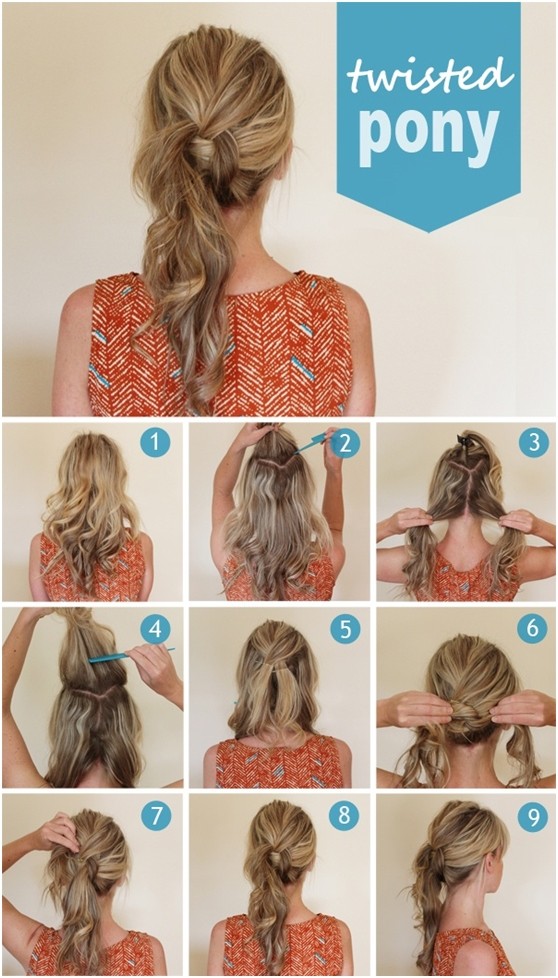 The messy twisted ponytail is being a great choice for those girls who love natural styles. Part your hair into three sections and twist them loosely at the nape of your neck.
You can find more (ponytail hairstyles) on prettydesigns.com