19 Fabulous Looks For The Mother Of The Bride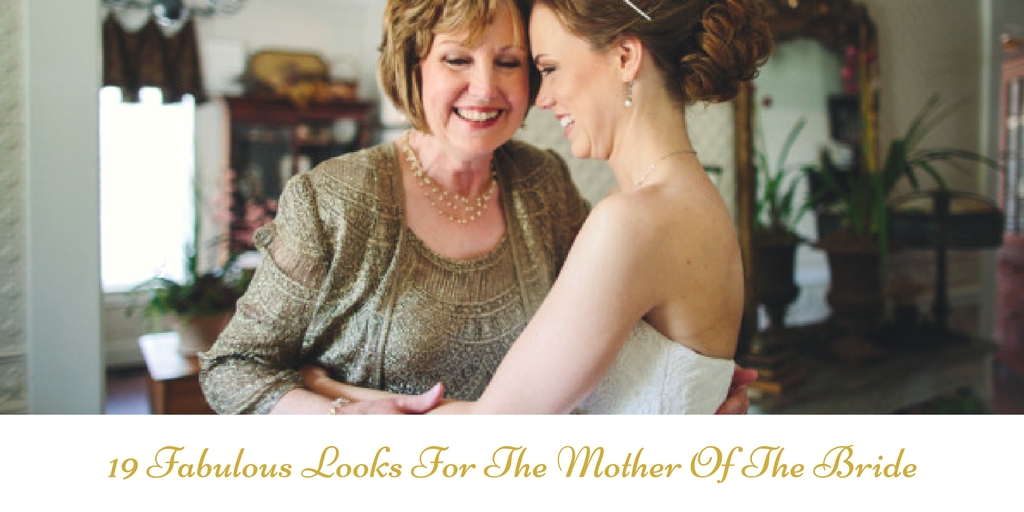 The Mother of the Bride holds one of the most important jobs of the wedding. She is the one that helps you plan, she takes the brunt of any chaos that may go on (so that you may not have to deal with it), and she acts as your rock through this time (as she has your whole life). She is likely your best friend, and one of the only people who has been there for you since day one.
Just as much as eyes will be on your, eyes will be on her as well. She will spend most of the time crying because her baby is finally getting married, but she will also be glowing with pride and joy at the happiness that you express. So, she deserves to look just as beautiful as ever!
Just as you will be searching for your perfect dress, the M.O.B will be searching for her perfect outfit as well. And I am sure you will  have a blast going shopping with her, and helping her pick it out.
Now, her outfit will definitely depend on the theme and style of the wedding itself. If it is a casual or rustic style wedding, the M.O.B will go a little more casual, and if the wedding is black tie then the M.O.B will be all dolled up. During the spring or summer, she might opt for a brightly colored dress, flower print, or even a maxi dress. And don't forget her beautiful corsage to set her apart!
Above all, the Mother of the Bride looks elegant, sophisticated, modest, and absolutely fabulous.
The Popular Pant Suit
I don't know what it is about these pantsuits, but they are gorgeous! These ladies look classic and sophisticated. The M.O.B will definitely stun in either of these looks!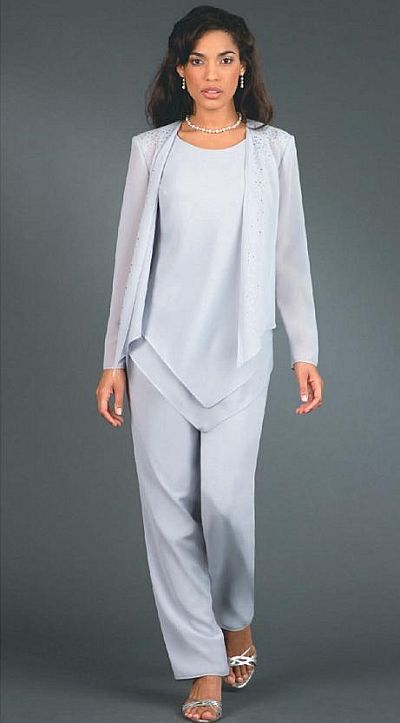 Chiffon is so elegant, and the fabric flows beautifully! The cut of this top also gives a little bit extra to look at.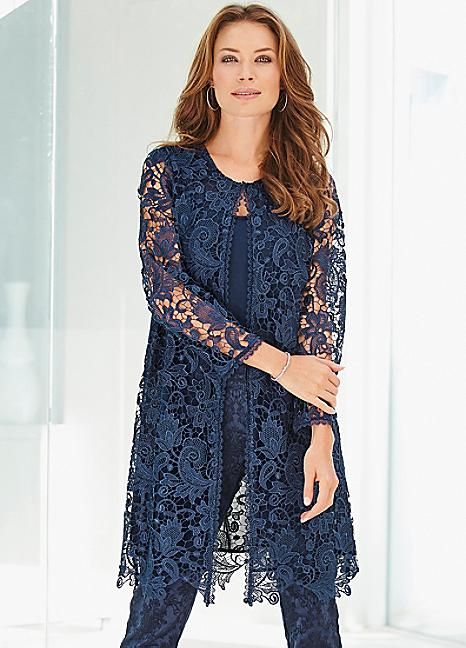 A suit with a lace jacket such as this would go great with a more casual or rustic event! You can get this style in almost any color you could think of, and the length of the jacket gives it an elegant feel.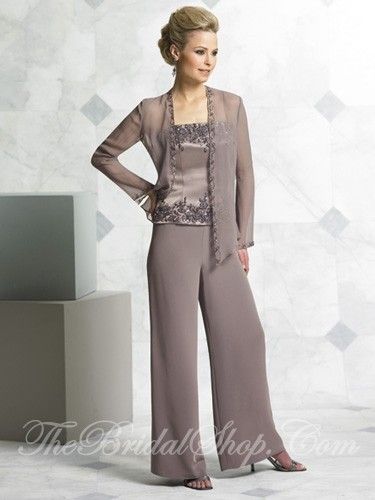 (Image Credit)
I'm not sure what it is about satin, but it is beautiful! It does happen to be one of the most popular fabrics for ballroom and wedding dresses, so maybe that fact alone makes this pant suit with a pop of satin look that much more sophisticated.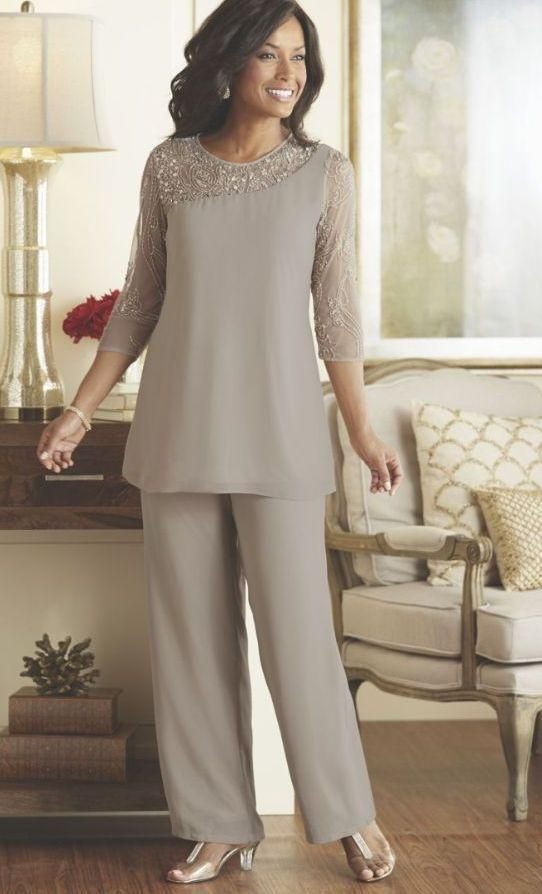 This one is actually my favorite of all these suits! The fabric is beautiful and elegant, and the sequin designs on the collar area and sleeves is just beautiful!

Just adding a cute little hat to this outfit makes it look fun while still looking classic.
Speaking Of Hats
Hats are appropriate for any occasion! I grasp any chance I can to add a hat to an outfit! Adding a hat reminds me of a mix between the good ole' days and the Kentucky Derby.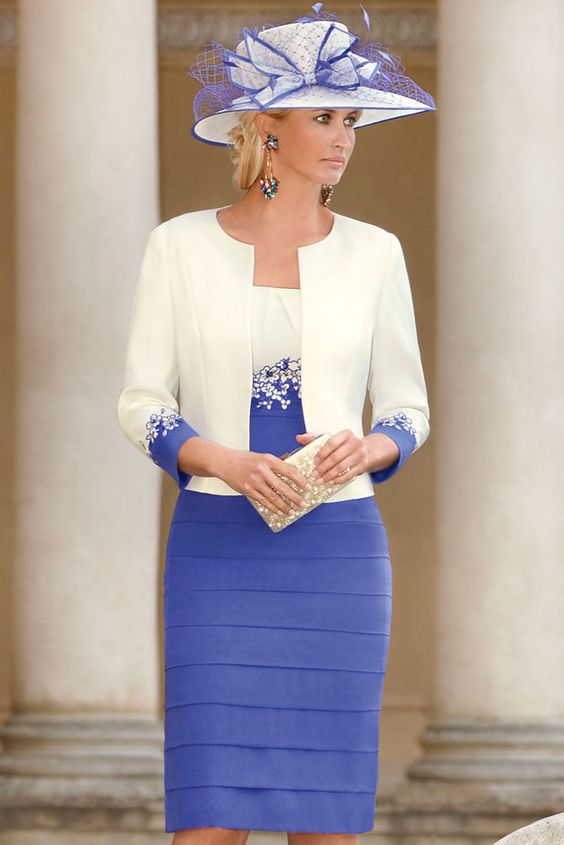 The combination of this blue dress with the white jacket really makes the blue pop! Also, the bandage style dress is so flattering on all body types!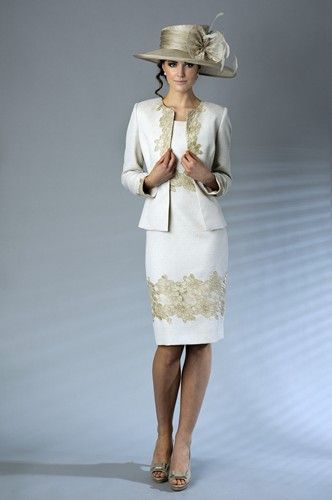 This gold and ivory combination is so simple, yet so sophisticated. The gold detailing at the small part of the waist is what makes it so flattering as well, as it helps gather at the M.O.B's tiniest part of her figure.


All I can say about this look is STUN-NING! The color the lace detail, and the style of this dress and jacket is so gorgeous! Plus the flowers on top of the hat are beautifully paired with the lace style hat.
Graceful Dresses
Of course, you can not go wrong with a beautiful dress. Whether it be floral print, covered in lace, or the breezy chiffon dress, you can't go wrong with any of these looks!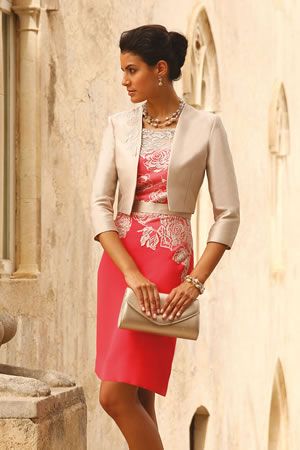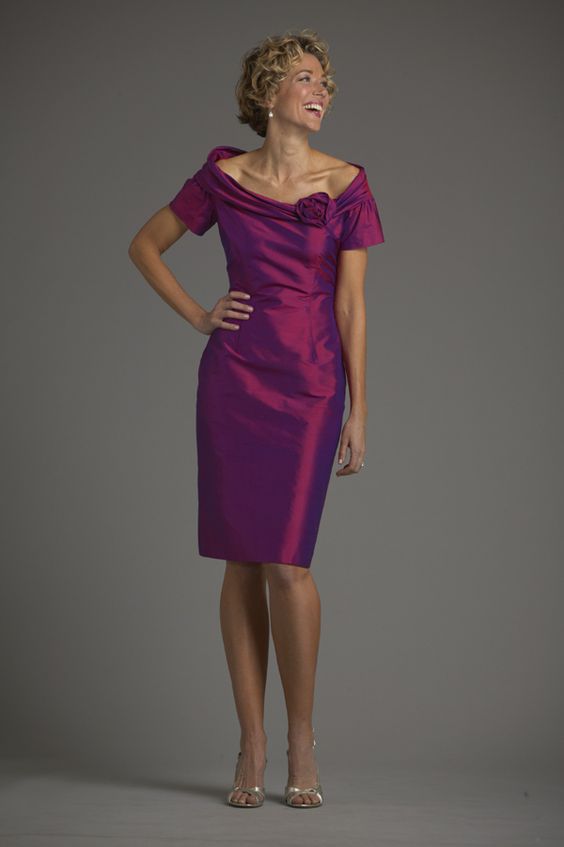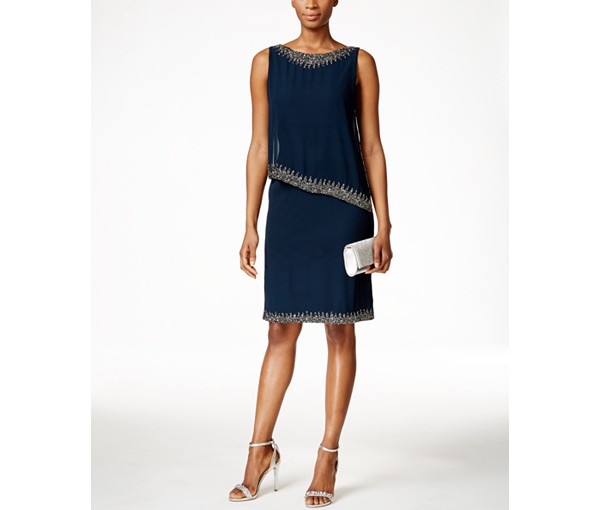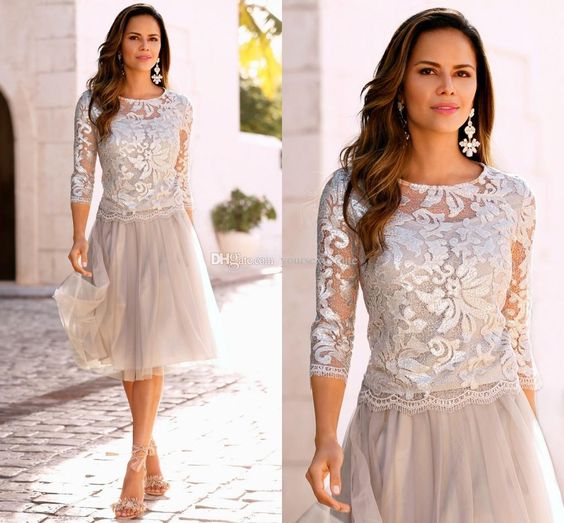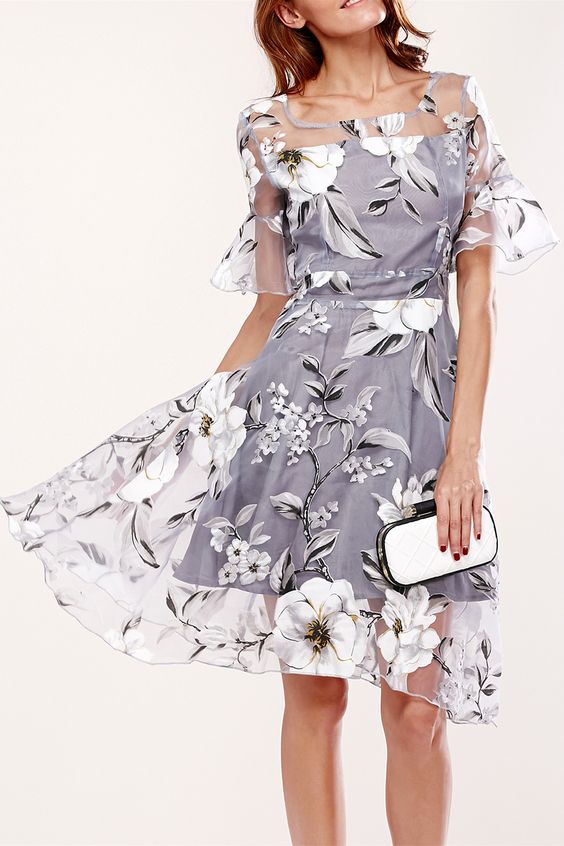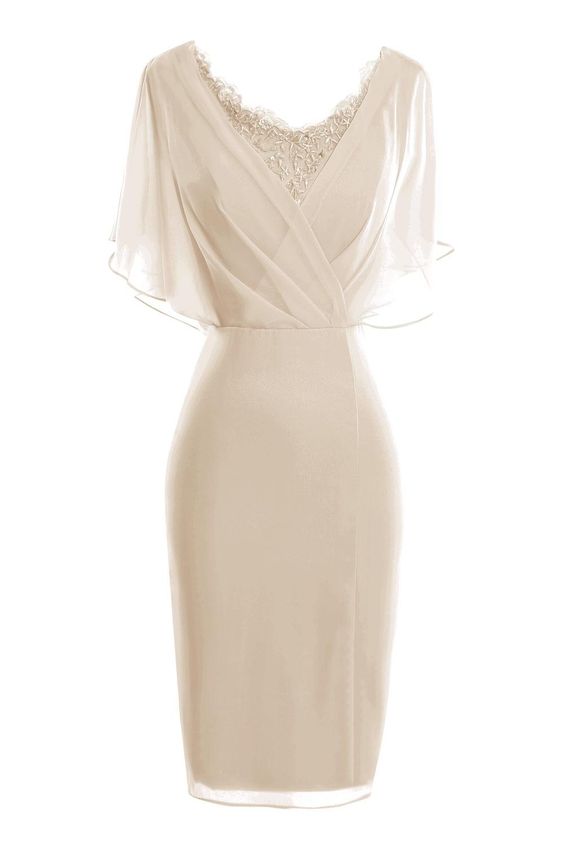 Dressy And Classy
Finally, we have the dresses fit for a Queen. A Queen at a black tie event! No matter how fancy your soiree, the M.O.B will stun in any of these numbers!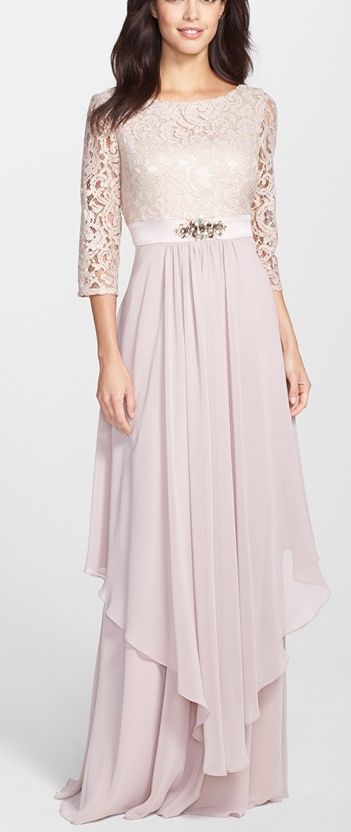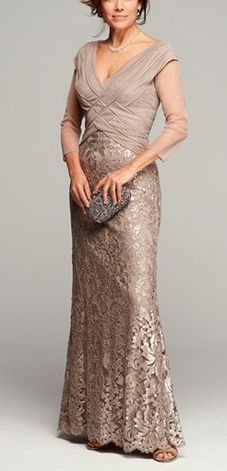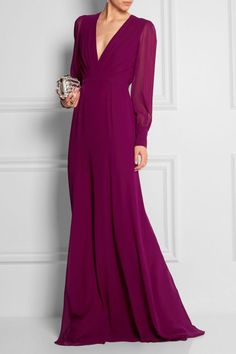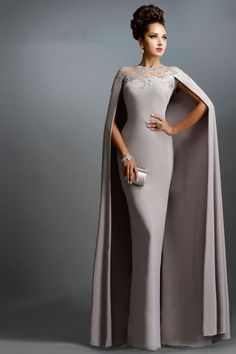 No matter which way the M.O.B goes, any of these outfits will be sophisticated and elegant! But have no fear, you will not be upstaged! But any one of these beautiful outfits will make your mother feel beautiful!