20 Pretty Layered Hairstyles for Medium Hair
As we know, there're plenty of ways to wear a medium length hair for girls. You can style it straight or wavy and it will look fabulous in both cases. For those aged women, a choppy layered mid-length hairstyle with blunt bangs will make you look much younger than your real age. Besides, a medium hair can be also tapered to suit different kinds of face shapes. If you are looking for a new way to style your hair this season, check out our post below for more wonderful medium layered hairstyles!
Shoulder-Length Layered Haircut for Blonde Hair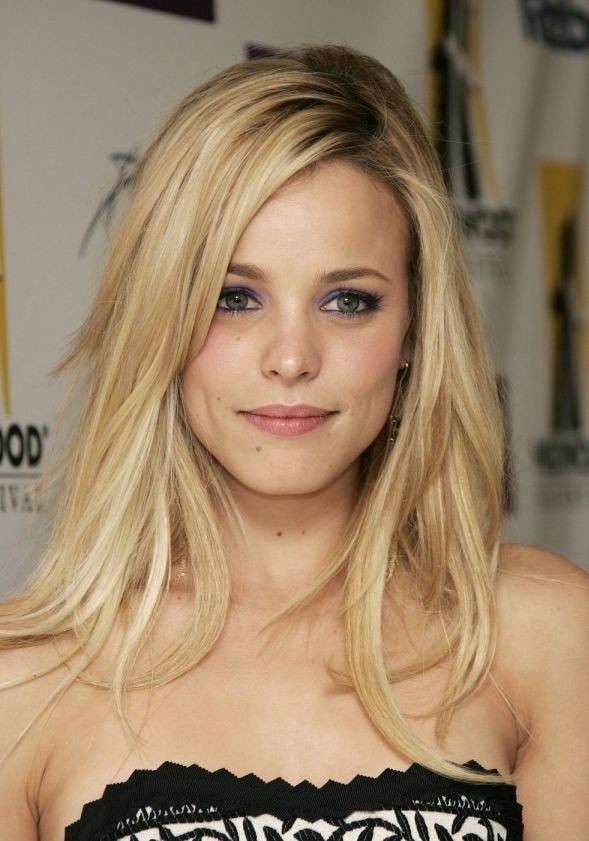 The shoulder length hair is the most flattering look to show off your soft, fine hair texture compared with a very long hair. It can also create a face-contouring shape for the wearers.
Shoulder Length Wavy Hairstyle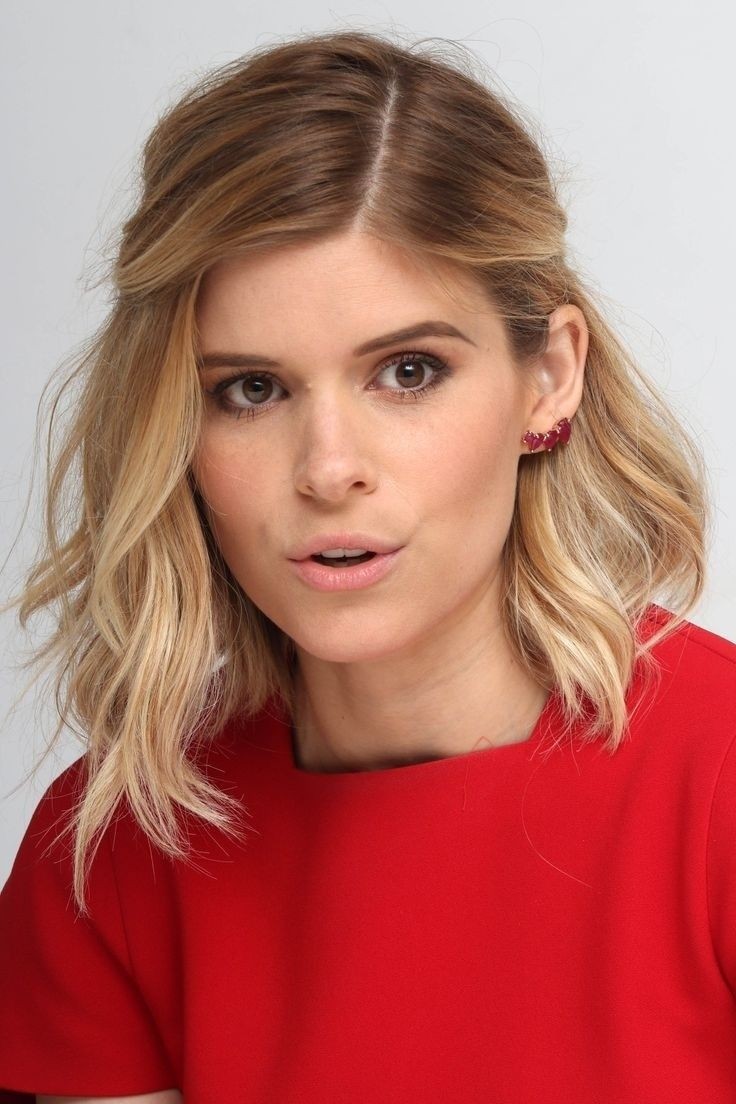 It is a trendy way to wear different tones of blonds on your head at the same time. This medium wavy hairstyle looks very clean and neat with a slightly side parting.
Shoulder Length Layered Hairstyle for Blond Hair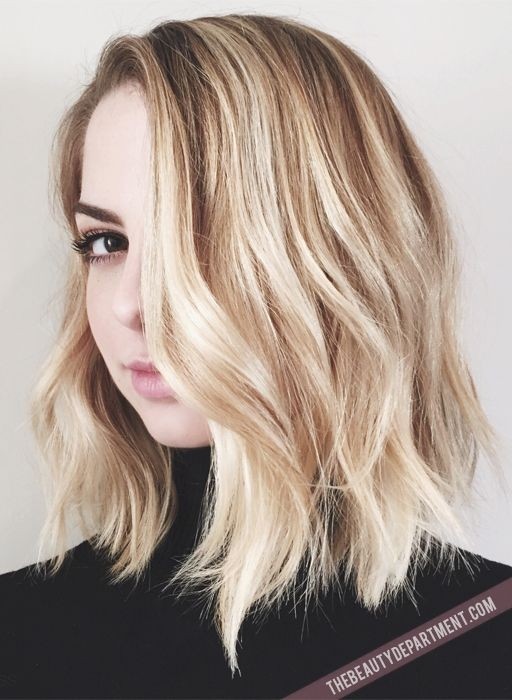 A deep side parting will be able to make your medium hair look stylish and trendy. With the front layers styled out of the face, this blond hairstyle sits beautifully on the shoulders.
Shoulder Length Curly Hairstyle for Ombre Hair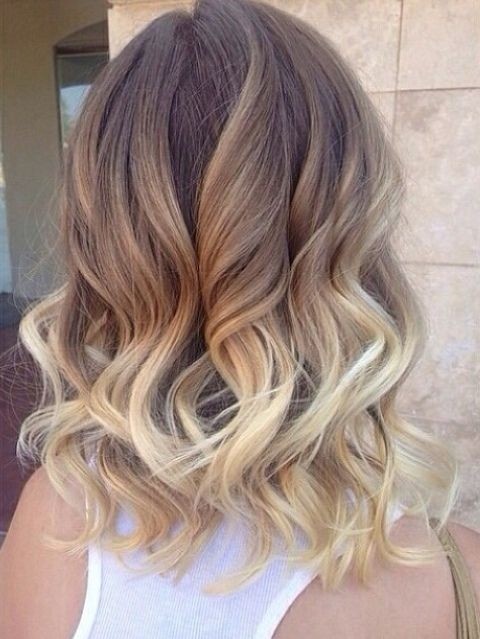 Mediun hair is very easy to style for girls. You can leave it loose on your shoulders or pull the top layers up for an elegant half up look.
Pretty Layered Hairstyle for Medium Hair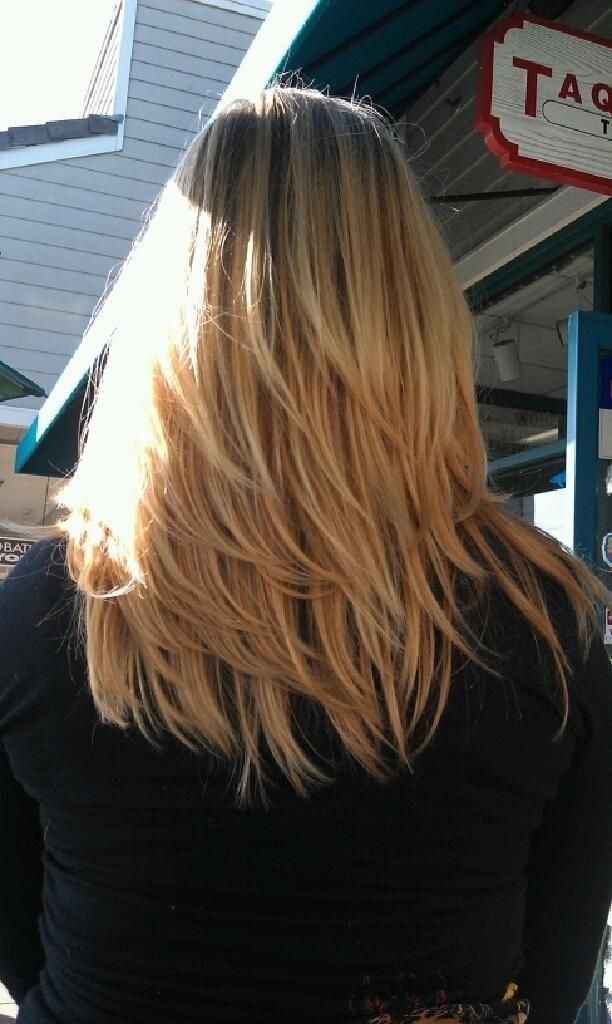 It is very fantastic to have choppy layers all over your shoulder length hair. They can bring tons of natural textures and movement to your pretty hairstyle.
Pretty Half-up Hairdo for Medium Hair

This easy half up hairstyle shows you how to wear a medium hair for a formal occasion. You can twist and pin the top layers up to get this elegant look.
Messy Mid-Length Layered Hairstyle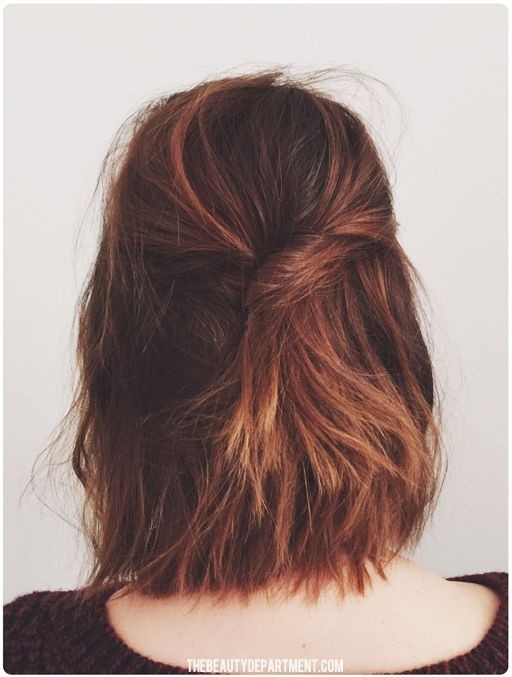 Shaggy layers are the best way to create added volume for mid-length hair. They can also help you to avoid a flared out bottom over the shoulders.
Medium Wavy Hairstyle for Ombre Hair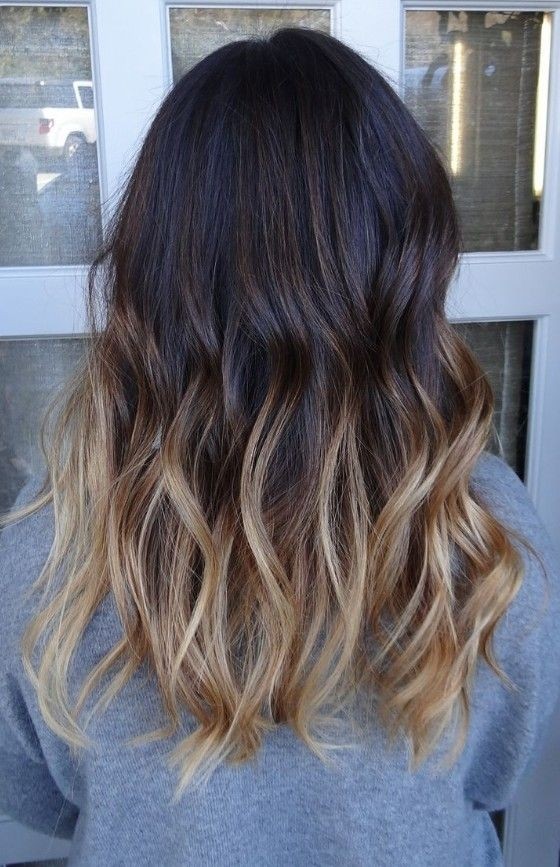 If you want to make a different look of your medium hair, you can add some lighter shaded highlights which will help to emphasize the textures and movement over the length.
Medium Wavy Hairstyle for Brunette Hair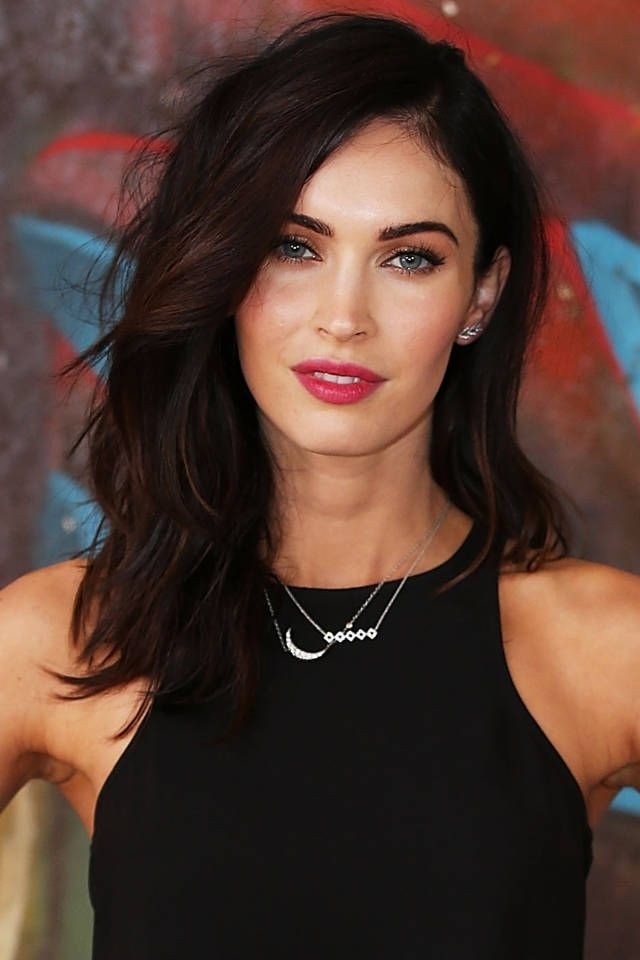 If you want to look as glamorous as celebrities, this mid-length wavy hairstyle will be an ideal option. Its dark brown color made this hairstyle look ultra glowing and luscious.
Medium Layered Hairstyle for Long Face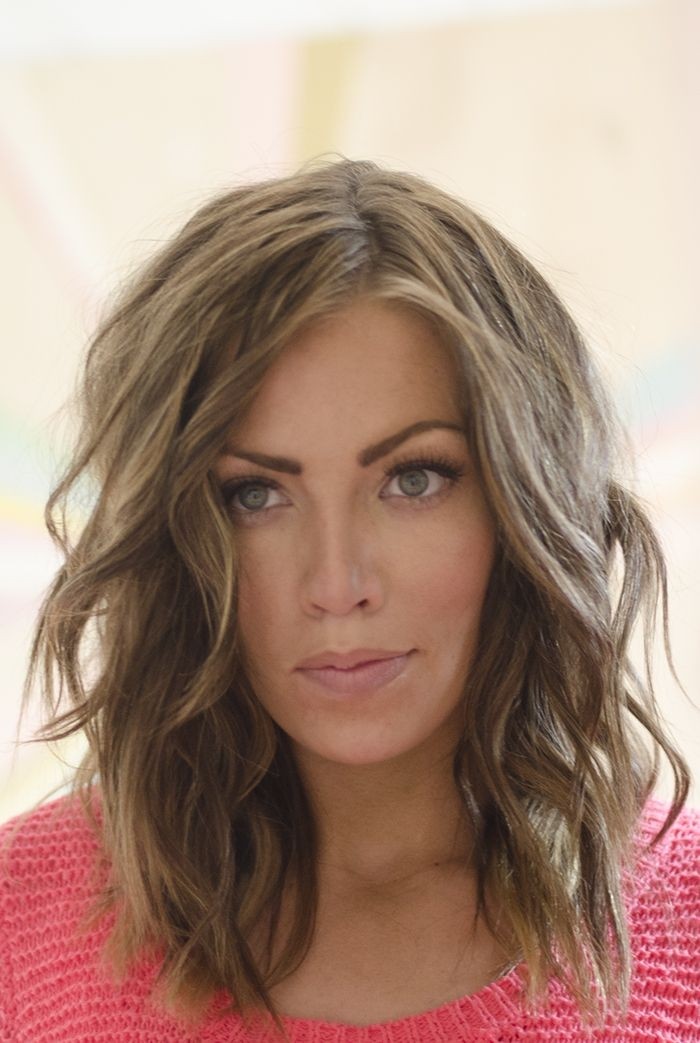 The beautiful light blond color works so amazingly on this medium wavy hair. You can tease the top layers for added volume and height for your pinned-up hairdo.
Medium Layered Haircut for Thick Hair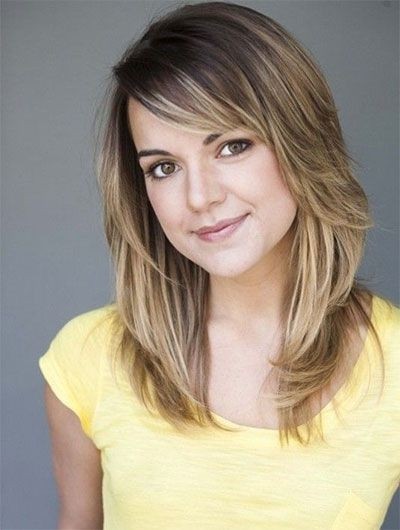 There's no doubt that a medium layered straight hairstyle will be a perfect choice for a pretty everyday or school look.
Medium Layered Curly Hairstyle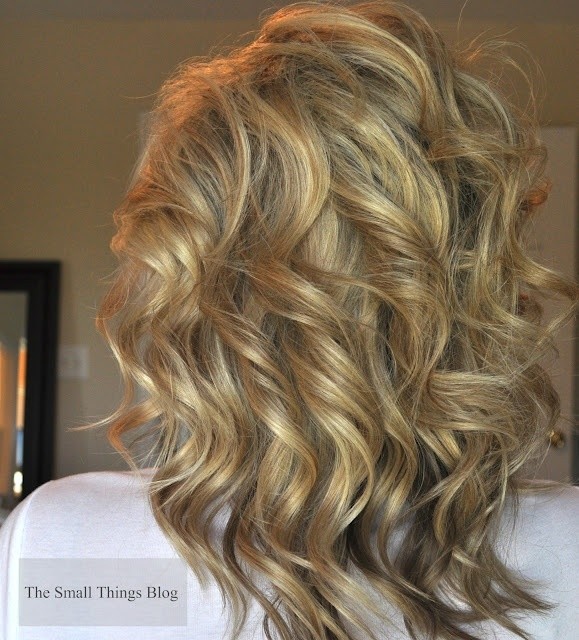 It is a great idea to have blond curly hair for a summer look. You can layer some tresses off to create the lightweight effect for the overall style.
Medium Hairstyles with Bangs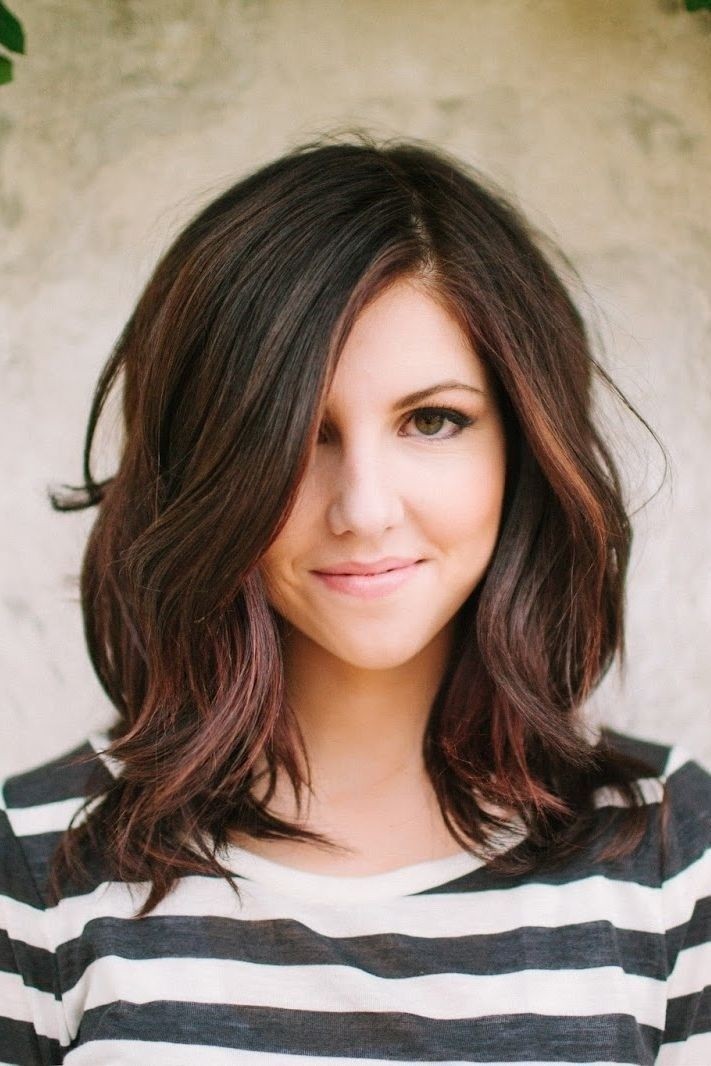 There's a quick way to spice up your medium hair look with some blond highlights. You can place them around your face in a gorgeous way.
Medium Curly Hairstyle for Ombre Hair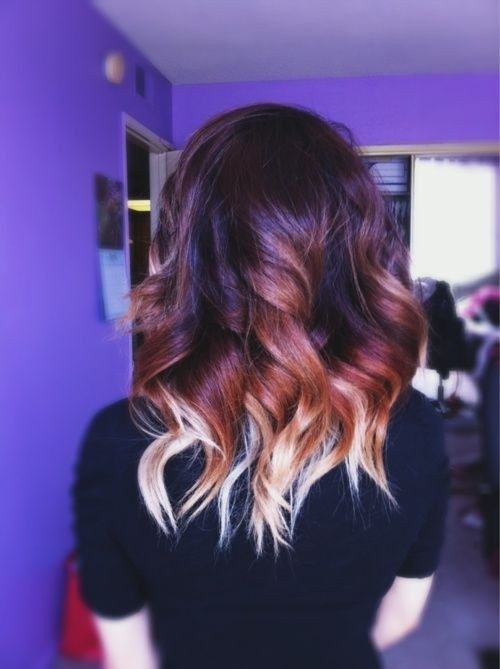 The hottest ombre color will be able to give a modern and edgy look to any medium hairstyle. You can try some cool metallic tones like copper and gold this season.
Layered Wavy Hairstyle for Medium Hair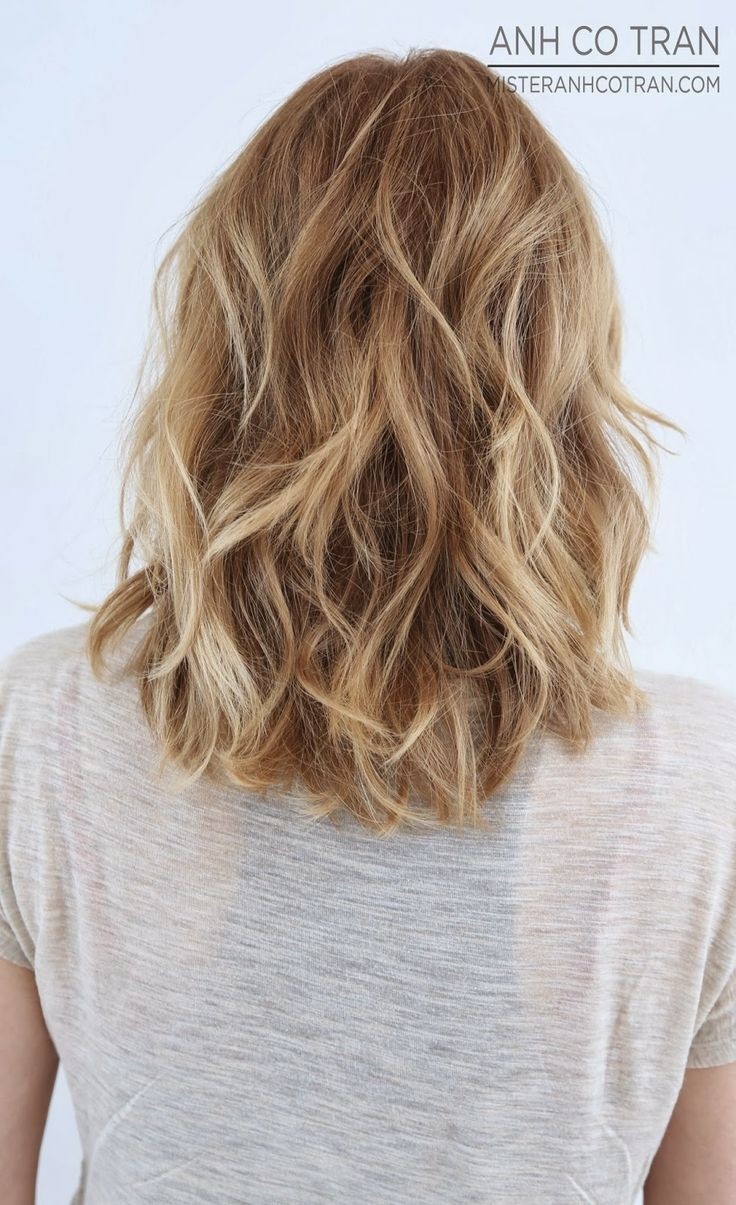 The mid-length wavy hair is still being the most welcomed hairstyle among celebrities. You can find different styles and looks in their stylish street snaps.
Half Up Hairstyle for Medium Curly Hair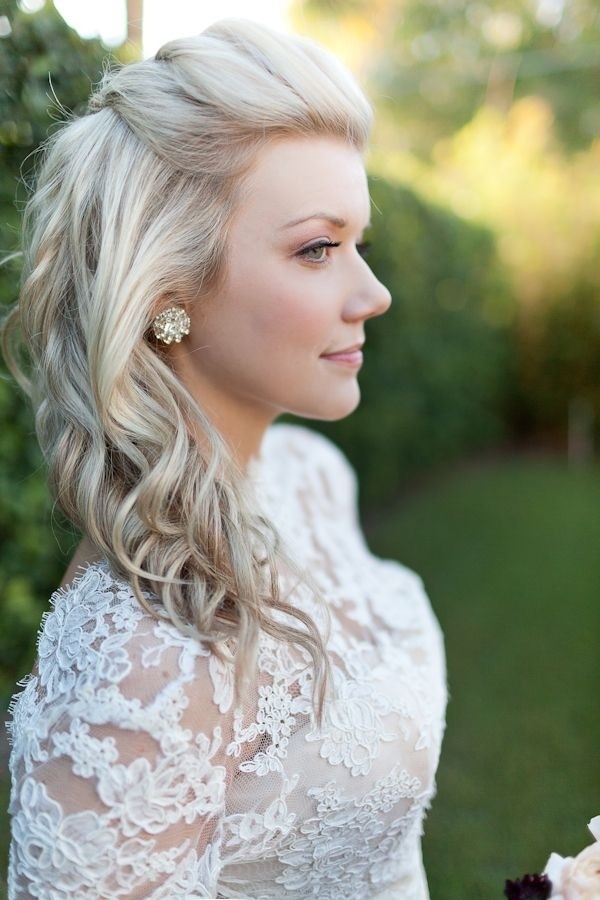 The medium wavy hair also looks fabulous even in a tousled shape. You can define the flipped up ends in a flattering way with your hands.
Half Up Braided Hairstyle for Medium Hair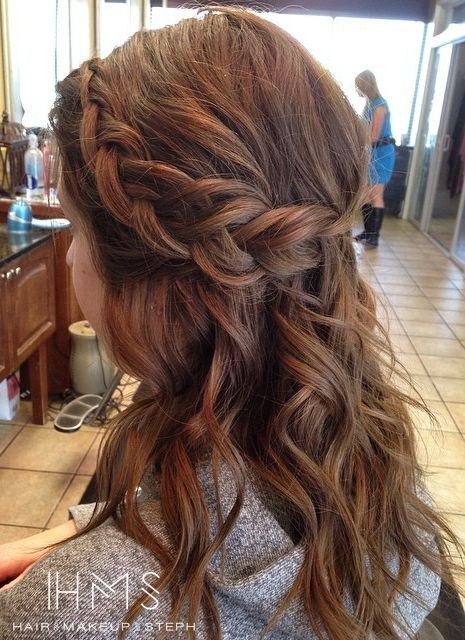 This is a totally boho-chic half up hairdo which is featured with a large, loose braid across the head. It makes the mid-length hairstyles very easy and comfortable to wear for girls.
Cute Medium Layered Wavy Hairstyle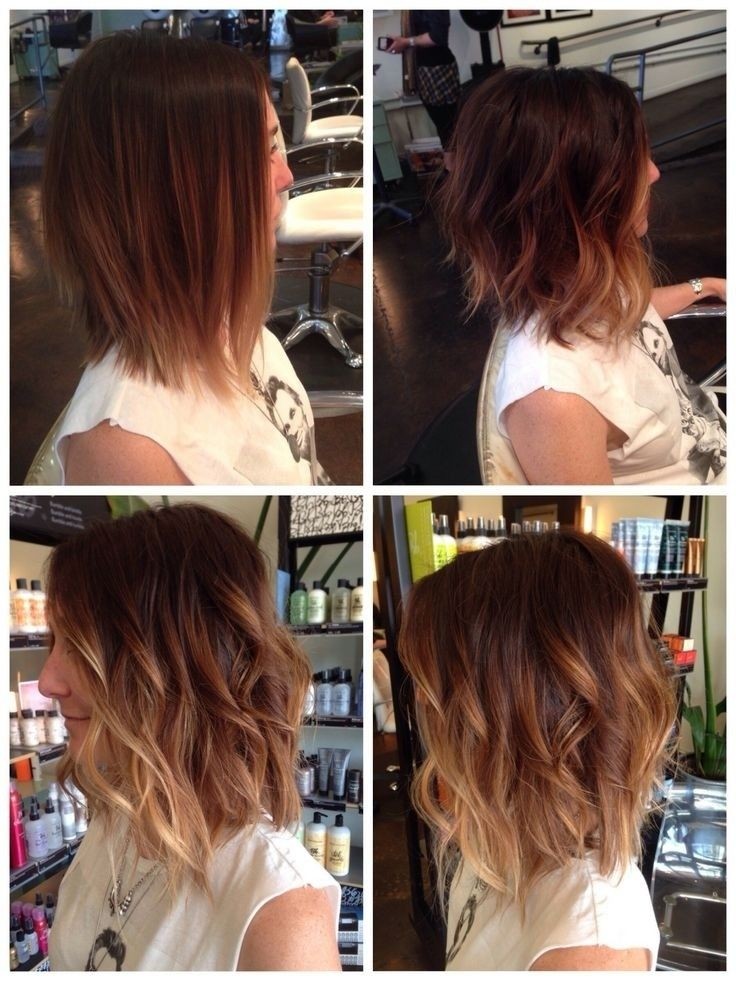 Compared with sleek straight hair, the soft curls and waves will be able to give added width at the both sides. So this hairstyle is being a good choice for long face.
You can find more (layered hairstyles for medium hair) on prettydesigns.com