How to Rock High-Waisted Bottoms
High-waisted bottoms currently remain at the top of the trend chart. Even shirt styles are getting shorter in order to balance out the high-waisted jeans and shorts that everyone's wearing. If you feel like you're the only one who can't pull off a pair of high-waisted boyfriend jeans, keep reading to discover how to rock high-waisted bottoms no matter your body type.
1. Try a Skirt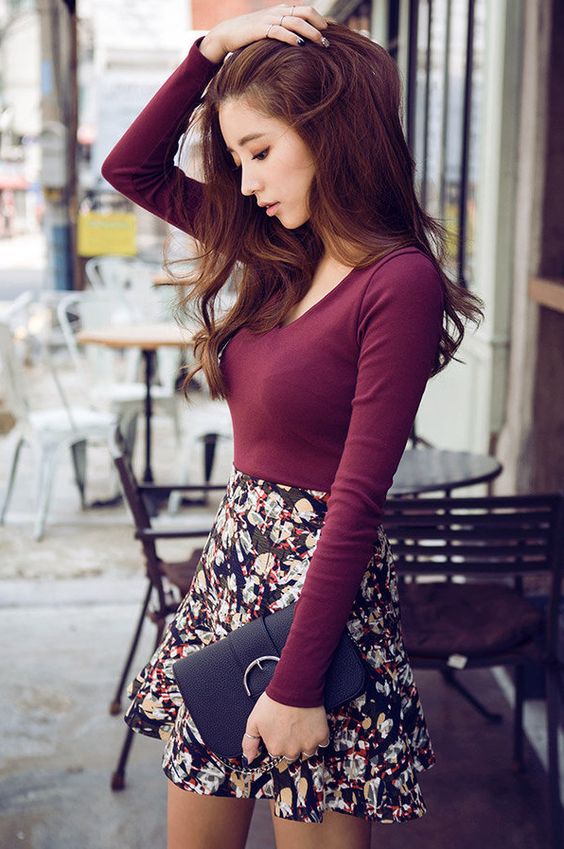 If you want to get in on the high-waisted bottoms trend but aren't quite ready to pull on a pair of jeans or shorts that go up past your belly button, try a high-waisted skirt instead.
High-waisted skirts carry all the benefits of other high-waisted bottoms (they eliminate muffin top problems and accentuate the slimness of your waist) without the intimidation factor. Pair your high-waisted skirt with a crop top and a long necklace for a gorgeous bohemian finish. Once you get used to the style and fit, you'll be ready for those high-waisted boyfriend jeans in no time.
2. Don't Cover Them With a Shirt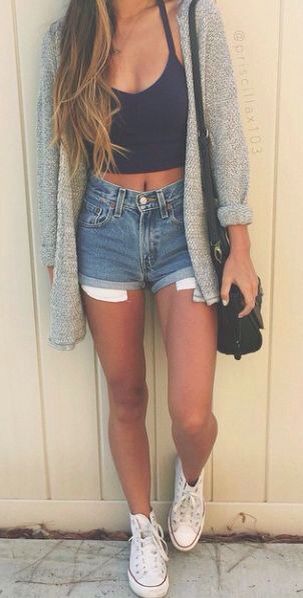 When you're wearing high-waisted bottoms, try to pair them with a cropped top or tuck your top into your bottoms. No matter what, never pull a long shirt down over your high-waisted bottoms. Chances are, this will just end up creating weird bumps and making your shape look awkward and wide when it really isn't.
3. Wear a Bodysuit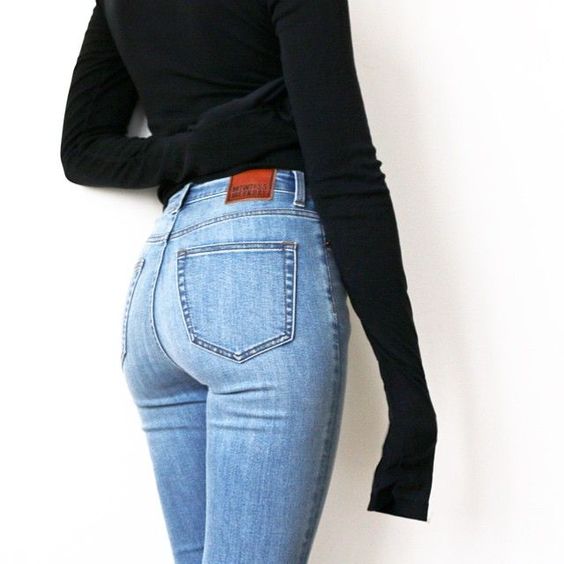 Bodysuits are the perfect complement to high-waisted bottoms. They eliminate the tummy-revealing problem of crop tops that makes many of us feel uncomfortable. Plus, they always look smooth and tight underneath high-waisted jeans and never appear awkwardly bunchy or stuffed.
4. Go With a Long Jacket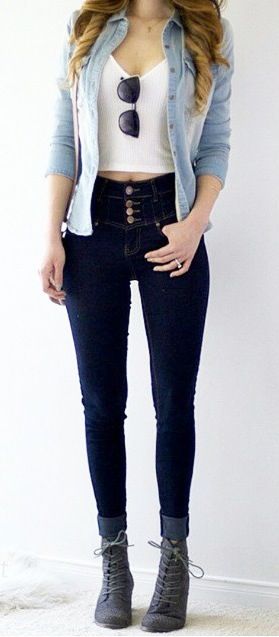 It's a common misconception that, if you're wearing high-waisted bottoms, everything you wear on top should be short and cropped. However, this is not the case for jackets. If you're wearing high-waisted jeans, don't try to pair them with a cropped jacket.
This mistake generally leads to a boxy finish that makes your hips and waist look wider than they really are. Stick with a regular or long jacket to wear with your high-waisted bottoms.
5. Avoid Flare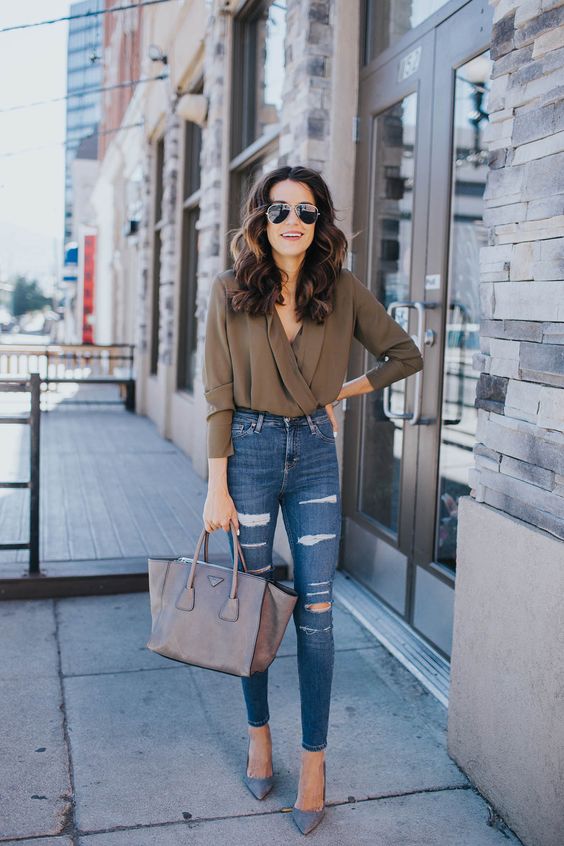 Many people have tried to make the flared high-waisted bottom trend a thing, but it generally comes off as just a bit too mom-ish to work. When choosing a pair of high-waisted jeans or shorts, try to stick with a slim fit or a boyfriend fit.
You don't have to wear super skinny jeans; just make sure, if you do opt for a looser fit, that the entire fit of the jeans is loose and not just the legs.
6. Get the Right Size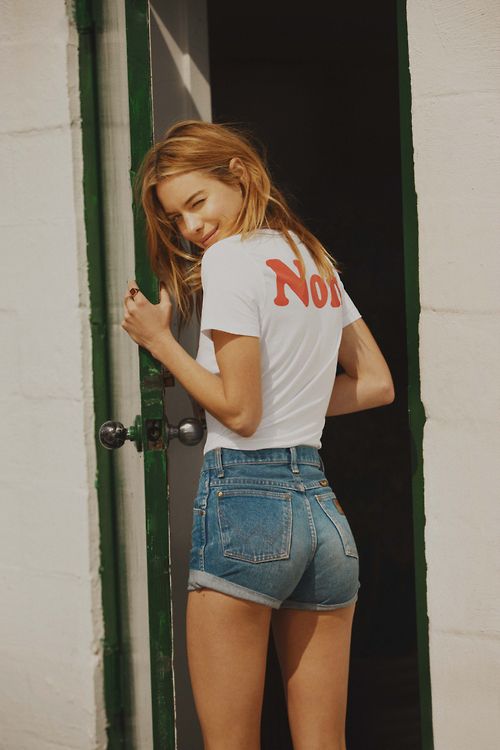 It can often be difficult to find the right size in a pair of high-waisted jeans or shorts. This difficulty generally derives from the fact that high-waisted bottoms sit much higher up on your waist (duh!) than most other bottoms. Therefore, you might need to opt for a smaller size than your normally wear when you buy high-waisted bottoms to avoid a baggy look.
7. Try Gypsy Pants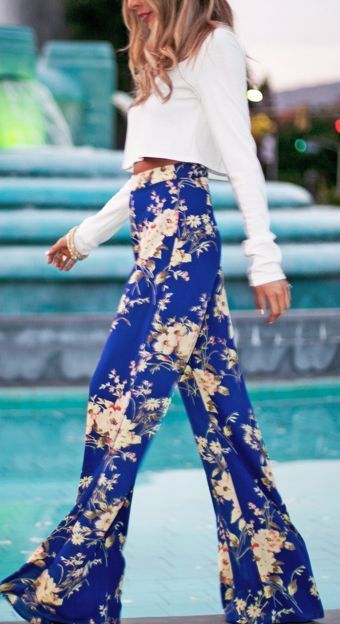 If you do want to try out a flared style, try wearing a pair of high-waisted gypsy pants. These flowy pants are soft, comfortable, and come in an endless variety of eye-catching colors and patterns. They have a totally cool, bohemian vibe and look great when paired with a loose crop top and beads.
High-waisted bottoms are for everyone. It's a total myth that you have to be especially curvy or slim or anything else to rock this style. Before you head out for your next shopping trip, use the tips in this post learn how to rock high-waisted bottoms effortlessly and confidently.