22 Great Ponytail Hairstyles for Girls
Ponytails should be one of the easiest hairstyles for women. It will only take you a few seconds to get that look in the morning. Besides, it is also being an effective way to keep your long tresses in control when you are busy doing something. Nowadays, you can add different details into the ponytail like twisting and braiding. You can also create it in a half up half down style. Scroll down our post for 22 great ponytail hairstyles for girls and be ready to get inspired!
Twisted Ponytail for Long Hair

It is being an interesting way to create a twisted ponytail for hot summer days. Add a lovely hair accessory as needed.
Twisted Ladder Braid Ponytail Hairstyle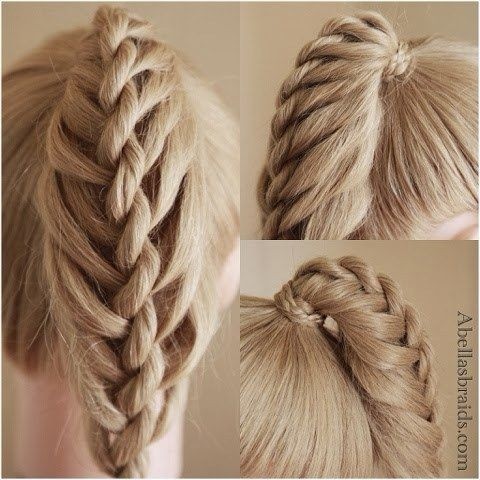 The creative twisted ladder braid looks so stunning on blond hair. It redefines the high ponytail with a strong feminine and mature sense.
Topsy Ponytail Hairstyle Tutorial

Here's an amazing way to make the ponytail into a topsy look. It is made up of three successive ponytails tucking through the hole above the hair band.
Textured Double Ponytail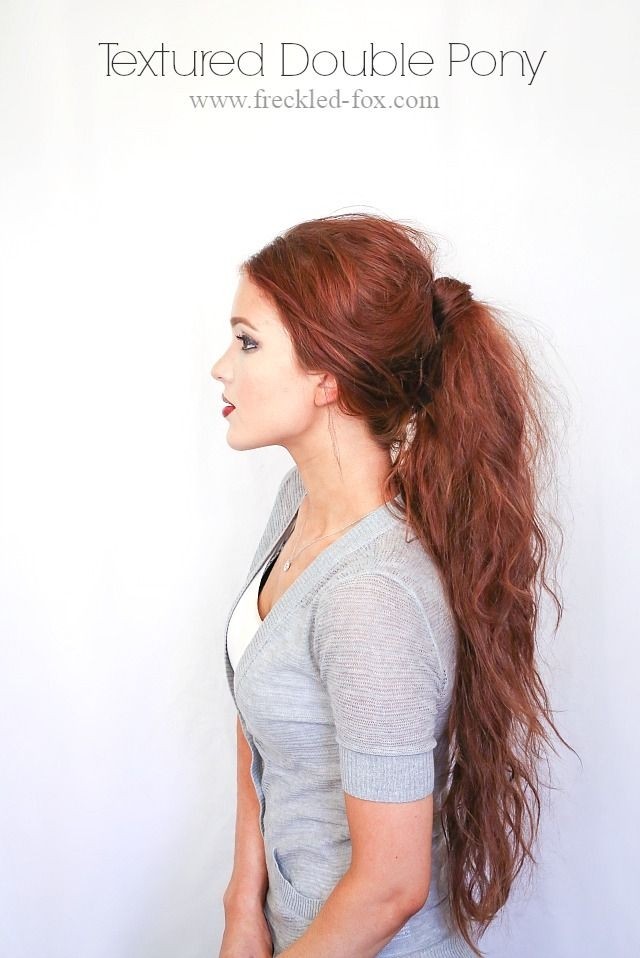 The texture ponytail looks totally overwhelming on very long hair. Pull a strand underneath and wrap it around to cover the hair band.
Stylish Ponytail Hairstyle with Side Braid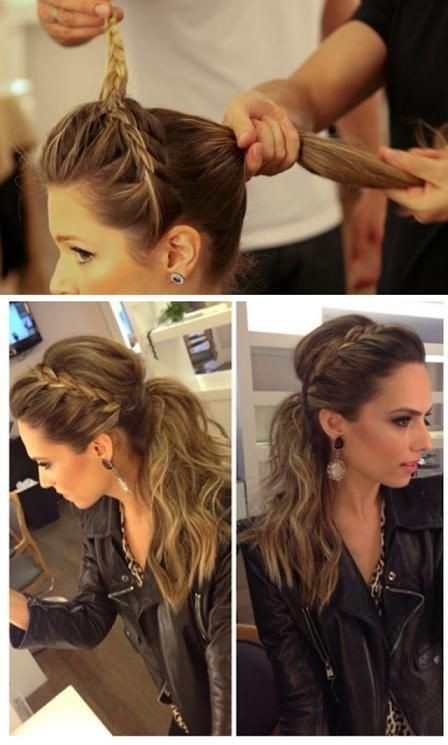 It will work wonders to make a braided headband for a trendy ponytail. You can wear this hairstyle for both formal and informal occasions.
Ponytail Hairstyle with Braids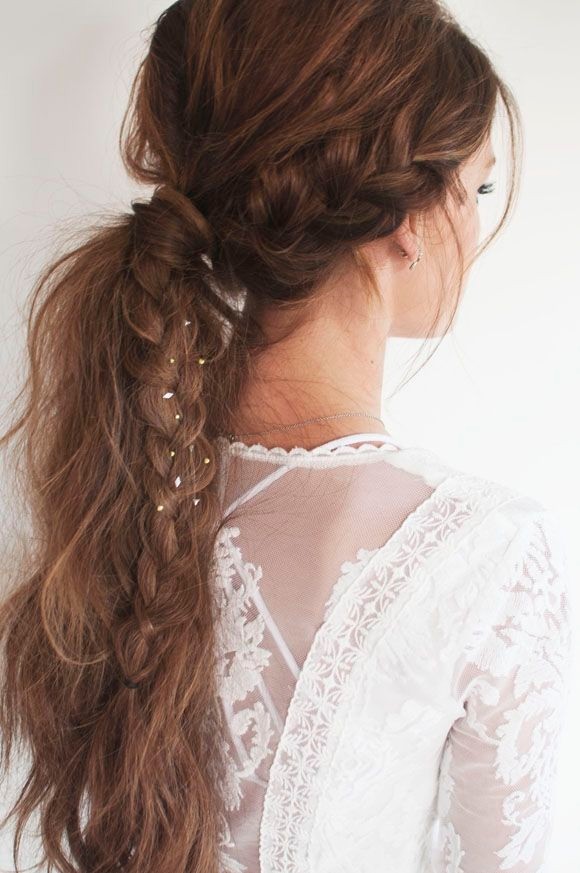 It is an effective way to spice up your ponytail with braiding details. This time, you can style it at one side of your head for a trendy and modern look.
Ponytail Hairstyle for Medium Hair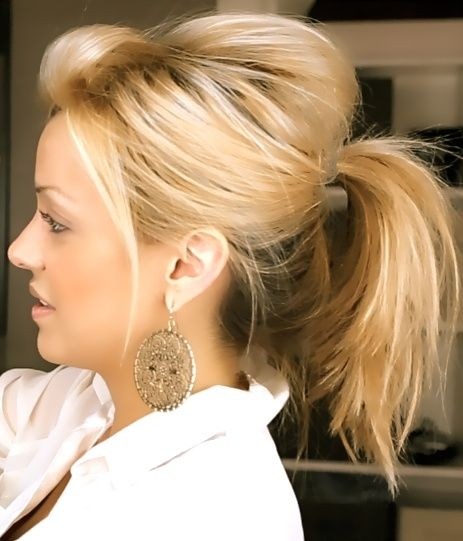 The ponytail will also look great on mid-length hair. You will need to create added volume over the crown for your hairstyle.
Perfect Ponytail Hairstyle for Curly Hair

It is very flattering to create a glamorous half up ponytail by twisting the front layers around the pony base. This hairstyle will work perfectly on both straight hair and wavy hair.
Mohawk Braid Ponytail Hairstyle Tutorial

This is a special high ponytail featured with a loose braid at the top. It shows us how to create a cool Mohawk look with a simple ponytail.
Messy Half Up Half Down Ponytail Hairstyle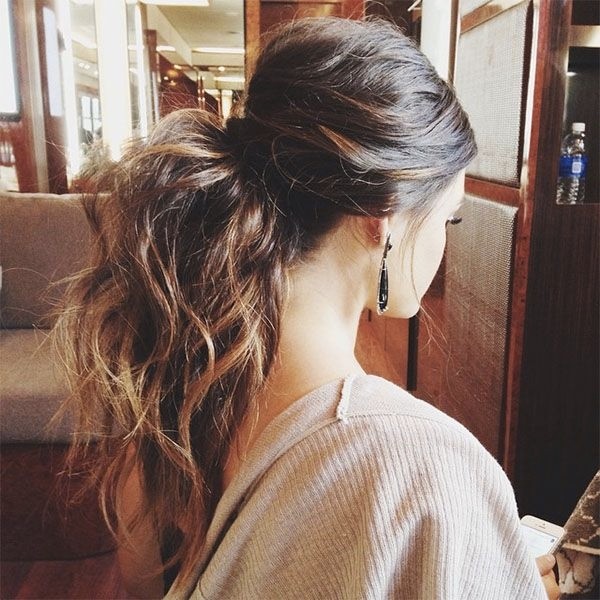 This is a simple ponytail that styled into a glamorous half up half down look. It is very easy to be achieved by twisting the side sections around the pony base.
Messy Braided Ponytail Hairstyle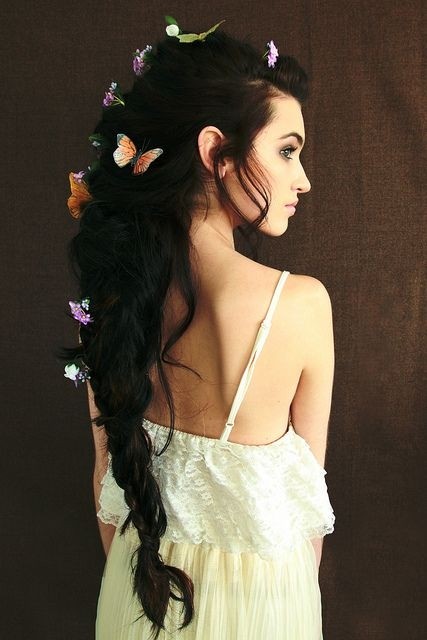 The messy braided ponytail will look luscious on dark colored hair. You can place some pretty hair accessories above to add another spot of attention.
Messy Braid Ponytail Hairstyle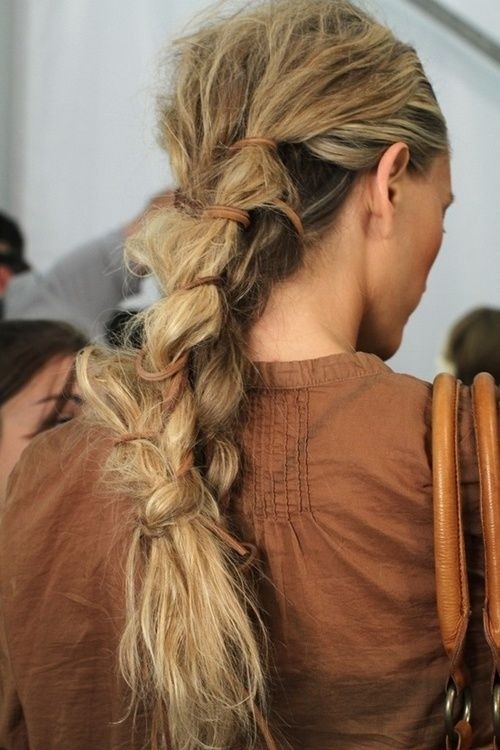 To make your hair in a messy shape is a best way to add extra wideness for a long face. You can create this effect by teasing layers at both sides of the face.
Loose Ponytail with Braid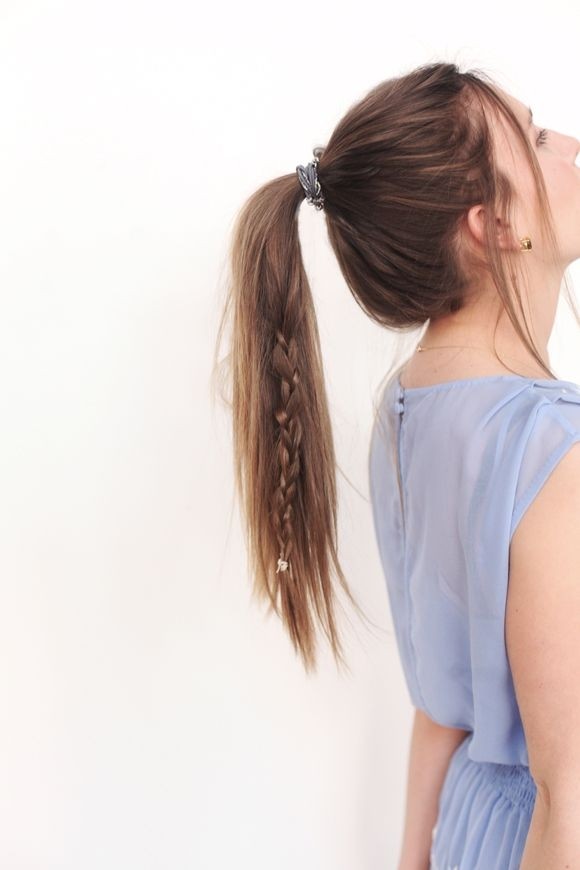 The simple ponytail looks really fresh and vibrant on straight hair. You can add a small braid to make your hairstyle full of style and fun and it will be an ideal option for a pretty school look.
Layered Ponytail for Long Hair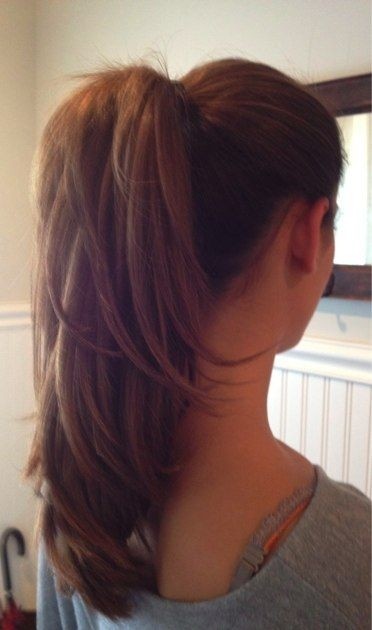 Short layers will be able to make your ponytail look casual and friendly. It is a great idea to have a layered pony for a relaxed holiday look.
High Ponytail with Headband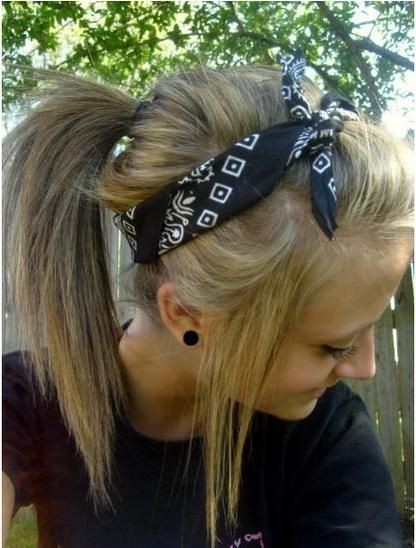 The ponytail also looks fabulous on medium straight hair. It is being a best choice for everyday hairstyles. Besides, you can wrap a cool print scarf around your head to shape a headband.
Half Up Ponytail for Wedding Hairstyles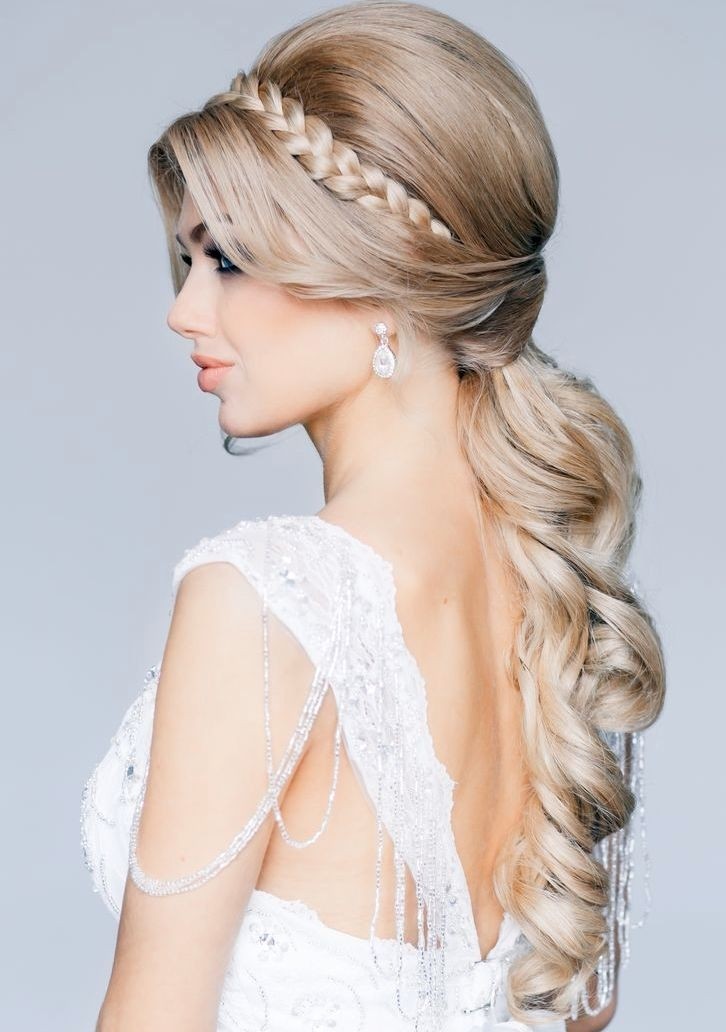 The simple ponytail also plays an important part for wedding hairstyles. But it may need the help of romantic braids and soft waves.
Easy Braided Ponytail for Medium Hair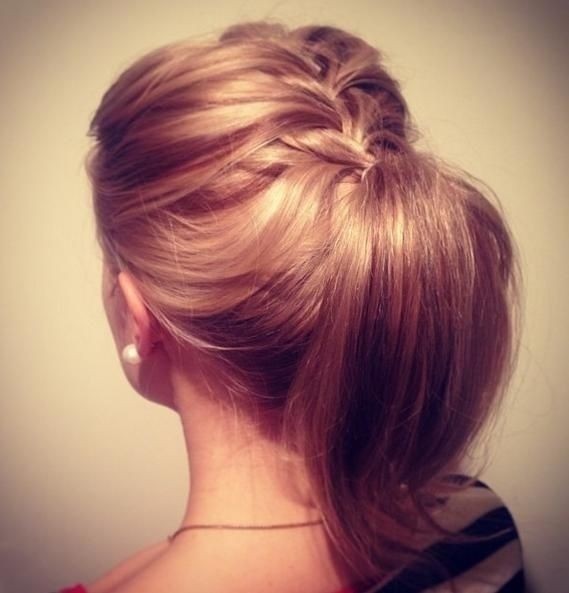 Braiding the top layers is an easy way to make a difference with the ponytail. You can change the positioning where you fasten your hair depending on your face structure.
Dutch Braid Ponytail Hairstyle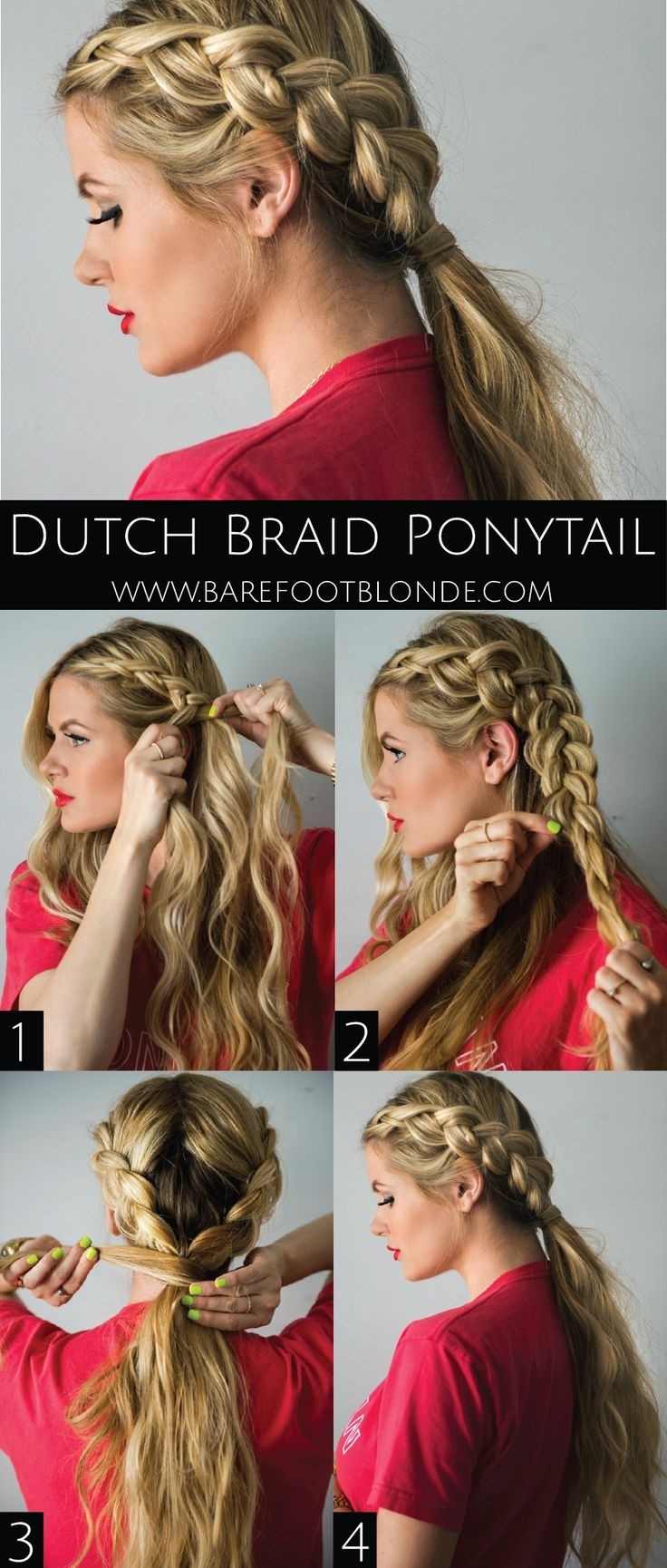 It is also being a great idea to update your low ponytail hairstyle with beautiful Dutch braids at both sides, which helps to create an open look for your face.
DIY Double Fishtail Braid Ponytail Hairstyle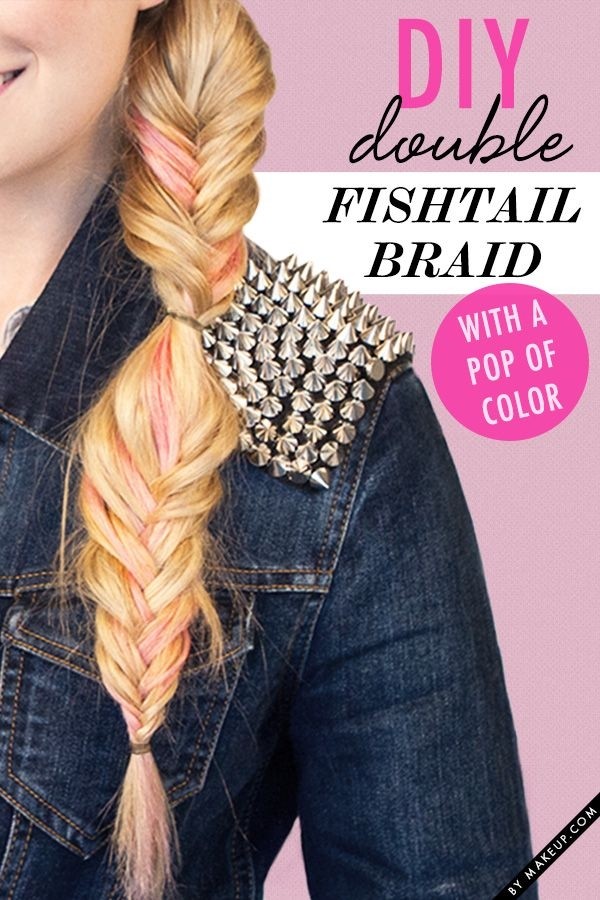 Here is a creative way to spice up your ponytail with a pop of pretty pink color. It makes the fishtail braid look more attractive and alluring for young girls.
Braided Ponytail for Summer Hairstyles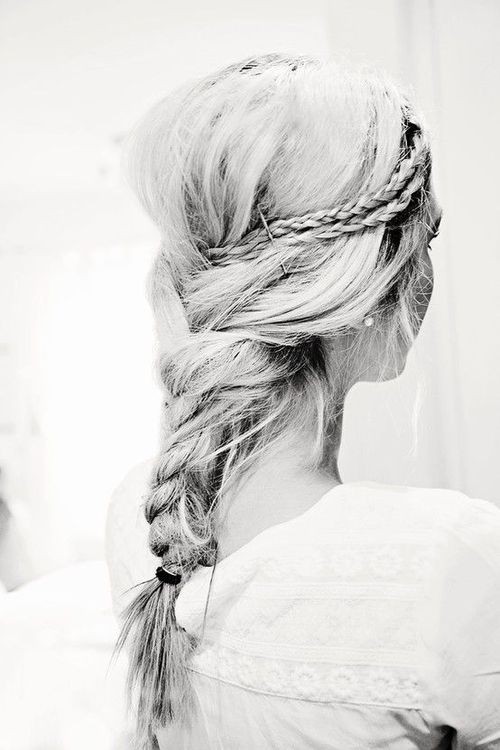 Braids can make the low ponytail look prettier and lovelier for girls. You can style them with different sizes to add another definition into this boho-chic hairstyle.
You can find more (ponytail hairstyles) on prettydesigns.com