3 Fabulous Prom Hairstyles
Have you got an emergent prom to take part in recently as the Christmas is coming soon? Don't worry. Today, we'll provide you with some fabulous prom hairstyles to make you a totally charmer in any occasion.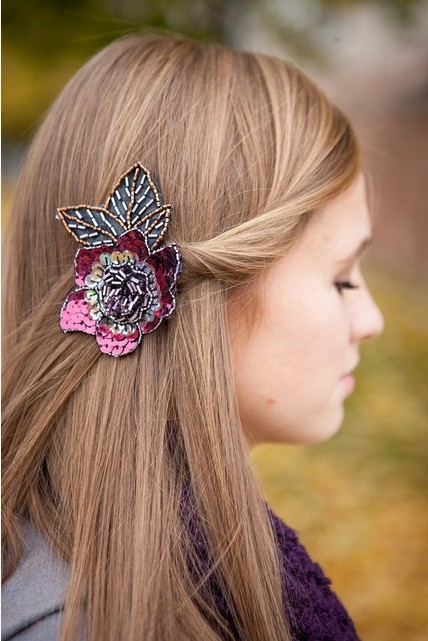 This plain long straight hair is coming into attention for its eye-catching hair accessory – the flowery pin. It secured the twisted front hair to one side making an overall swift and neat look for this young girl. it allows to show off her smooth forehead and youthful flair at the same time. Besides, the twisted strands also created a soft outline for her.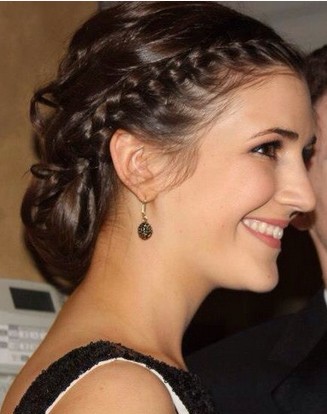 This graceful updo prom hair looks so amazing with its lovely braided bangs. We can also tell that there's also a small braided strand running around her crown. Both of them gave out a strong feminine and romantic sense for this young girl. Besides, it is also a good way to keep your hair out of face in important occasion.
The delicate hairstyle made a very delicate look for her, which is just being able to flatter her impeccable soft features. At last, she complemented this hair with a pair of dangling round shape earrings.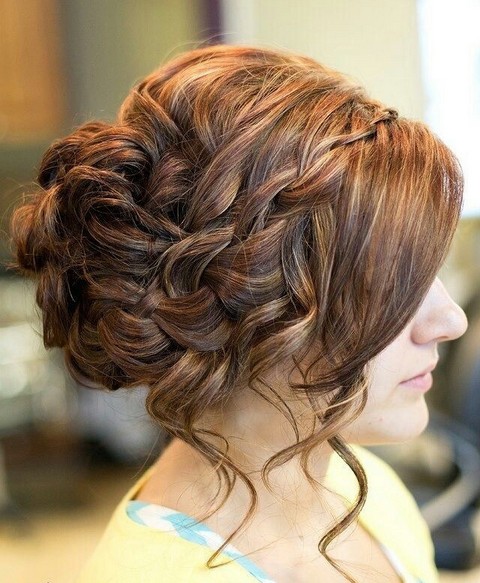 This is a way too complicated braided updo hairstyle for prom hair look. but it still can't resist our love of this gorgeous hair. Its magical ombre shade made this updo to its perfection for this sweet girl. The long swept bangs are also made into half-twists and blends to enhance the very feminine and maturity sense for her. Finally, the messy updo is styled into a fabulous flower shape to compliment this beautiful hairstyle to its most.