30 Pretty Blue Hairstyles for Women
Nowadays, the bright colored hair would not to be seen as a sign of rebellion and only belonged to young teenage girls. Most of time, the multi-tone colored hairstyle is being a great alternative for the dull whole-colored hairstyle for women of all age groups. It will look better with a lighter toned complexation. Take for an example, the bright blue colored hairstyle can be a great choice for create a fabulous look. Have a look at 30 pretty and chic blue hairstyles for women below!
Turquoise Highlights for Brunette Hair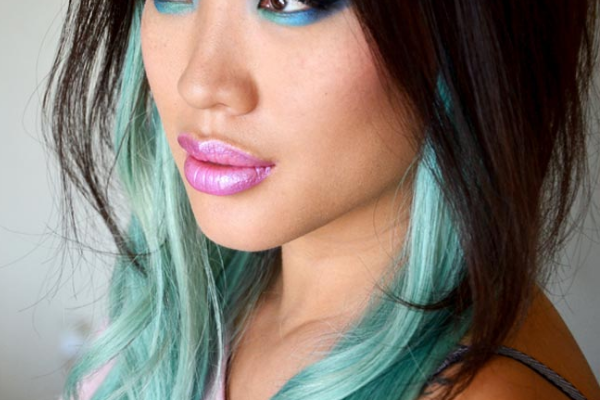 The long brunette hair looks quite trendy and chic with turquoise blue highlighted layers underneath.
Short Blue Hairstyle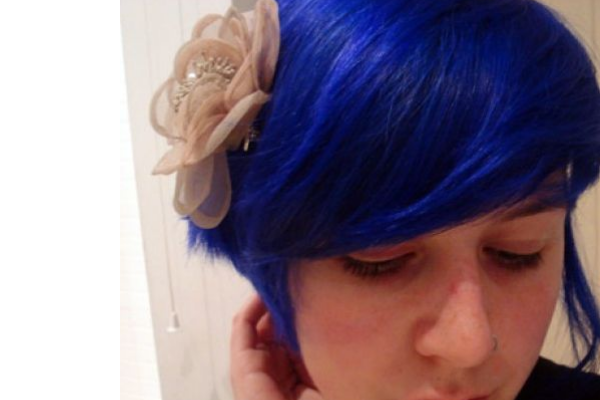 This deep blue colored hair with side bangs is certain to earn more head-turns on street for the wearers.
Pastel Long Blue Wavy Hair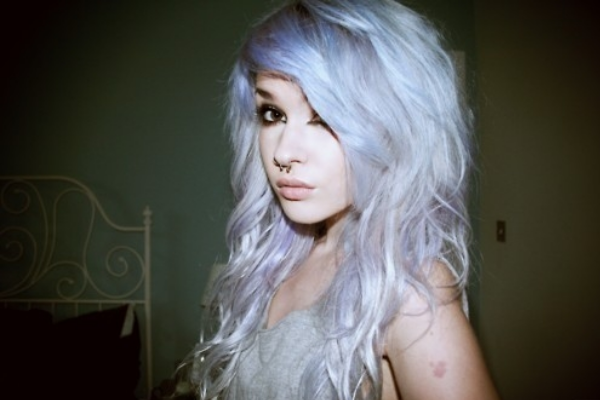 The light purple color works perfectly with the blue shade in this glamorous long wavy hairstyle.
Pastel Blue Long Wavy Hair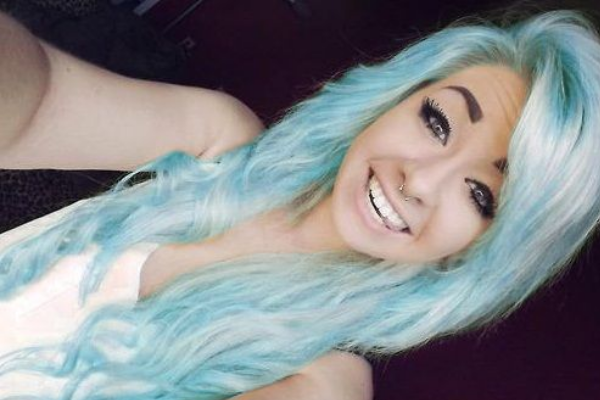 This lovely pastel blue color hair is ideal for girls who love natural and soft looks.
Neon Blue Wavy Hairstyle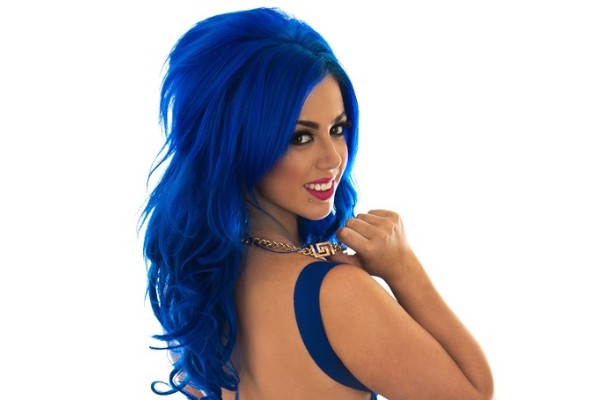 It is a great idea to style your soft long waves with the bright neon blue color for a glamorous retro 60s' look this season.
Medium Blue and Blonde Hair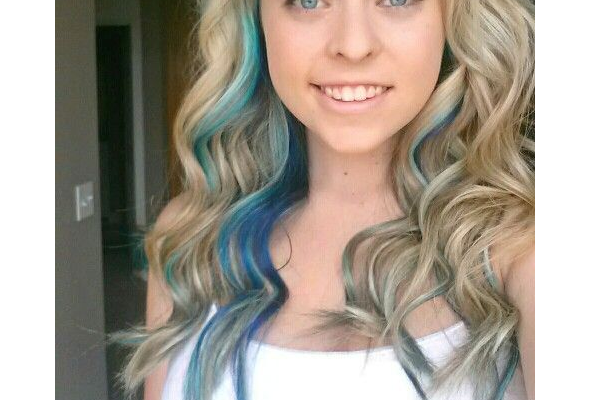 The blue highlights can give a cooler and fresher look to this pretty blond curly hair.
Long Wavy Blue Ombre Hair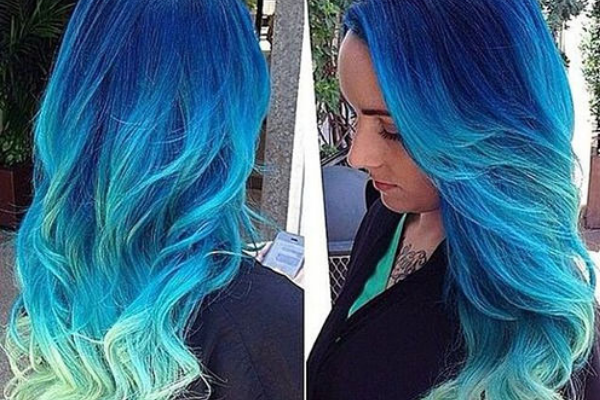 The glamorous blue ombre hairstyle is an ideal option for girls who want to wear off the blue hair for a makeover.
Long Turquoise Hairstyle with Bangs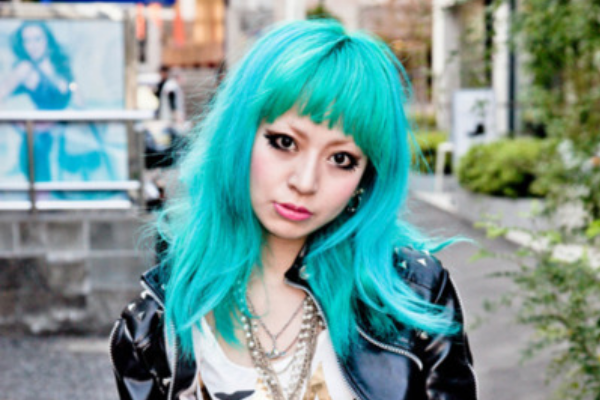 Never forget the greenish turquoise blue as it will make a super sweet and dreamy look in hot summer days.
Long Blue Hairstyle with Bangs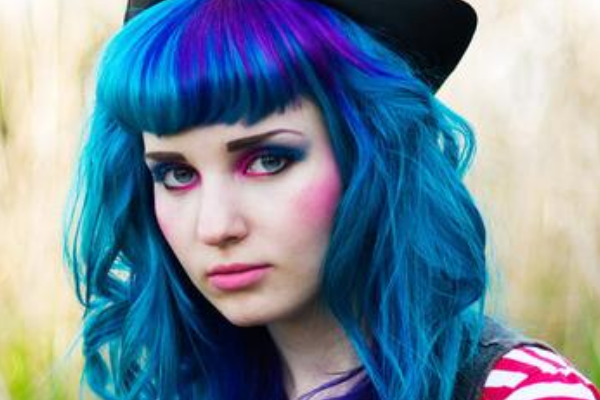 It looks magic to have purple highlighted bangs for a long blue wavy hairstyle.
Long Blue Hair with Pink Highlights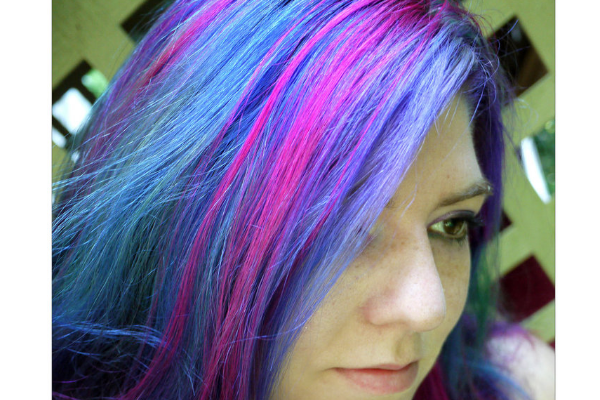 The thin bright pink streaks paired with the long straight blue hair in a very gorgeous way.
Purple and Teal Ponytail Hairstyle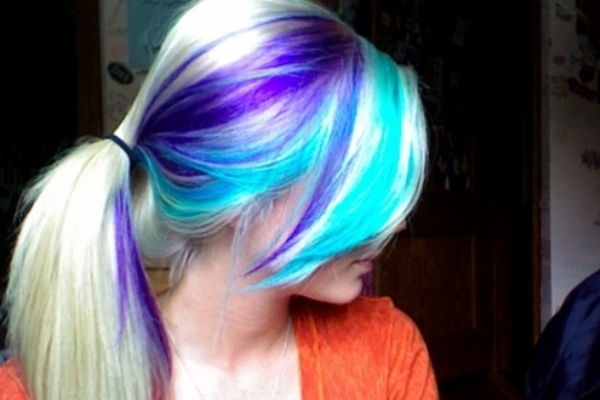 It is an effective way to style your simple ponytail with blue, teal and purple colors for a more impressive style.
Long Black Hair with Blue Bangs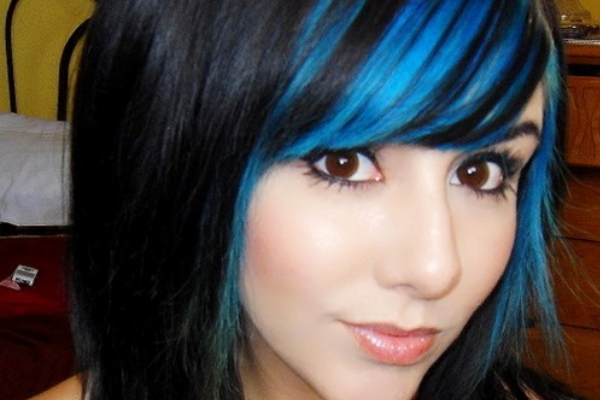 The bright blue highlights are being placed at the front to frame the face shape better.
Teal Green and Brown Hair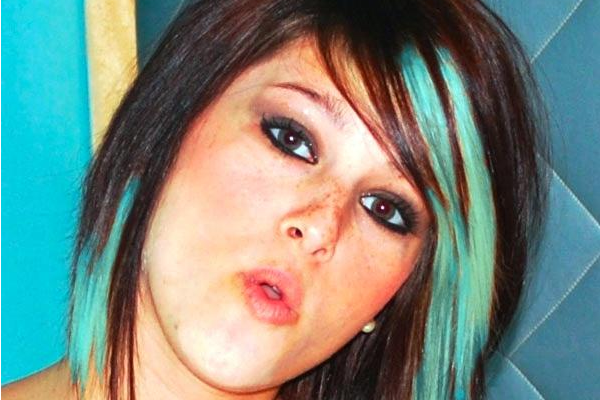 This medium brown hair looks fresh and vibrant with the teal streaks in it.
Light Blue Short Spikey Hair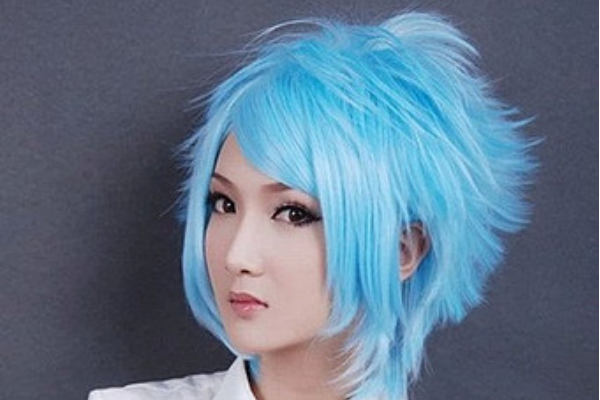 The short choppy haircut will look edgier and prettier if colored in the light blue shade.
Lavender and Light Blue Hair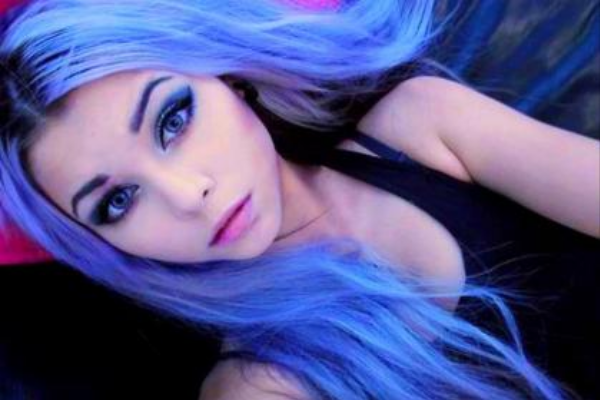 The beautiful light purple shaded strands can give added depth and dimension to the long blue straight hairstyle.
Edgy Blue and Green Hair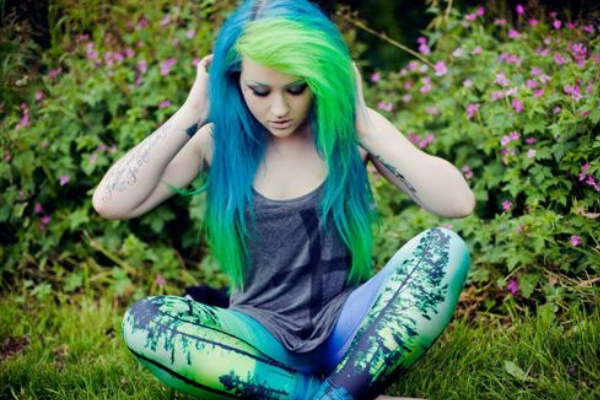 The eye-catching lime green color will definitely create more spot of attention for this pretty blue hairstyle.
Dark Blue Straight Hair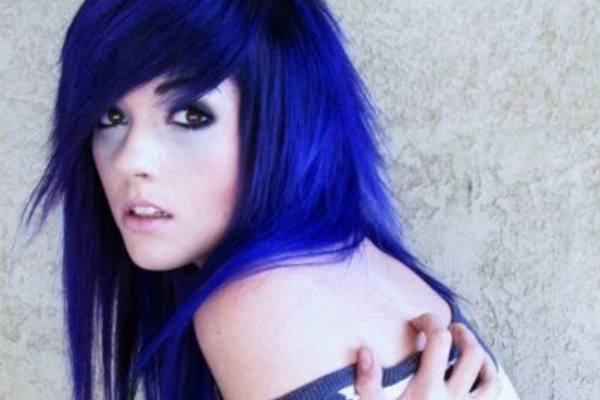 The bright blue hair color is also being a great choice to create an edgy Funky look for young teenage girls.
Dark Blue Long Hairstyle with Bangs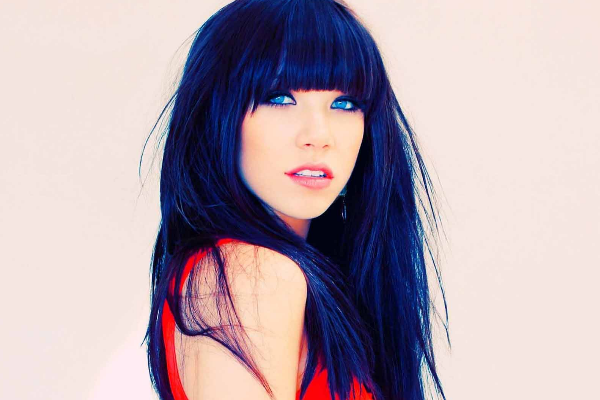 The sleek straight hairstyle shows more mysterious and alluring with blunt cut bangs and deep blue shade.
Blue, Blond, and Purple Braided Hair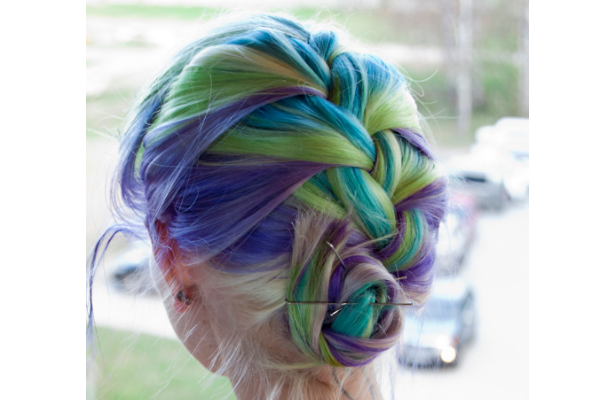 This French braid updo shows very interesting and fun with green, purple and blue colors in it.
Blue Wavy Bob Hairstyle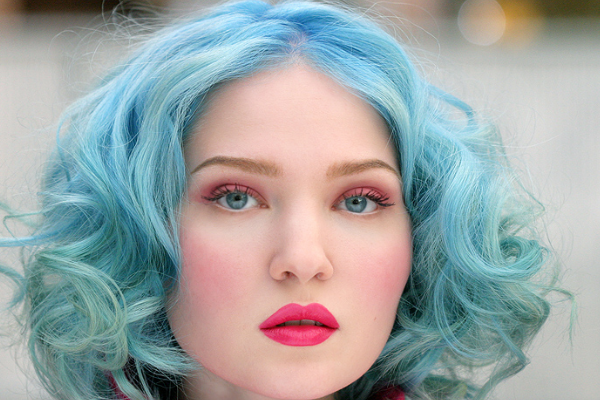 This curly wavy bob hairstyle shows more adorable with the light blue tone over the length.
Blue and Purple Ombre Hair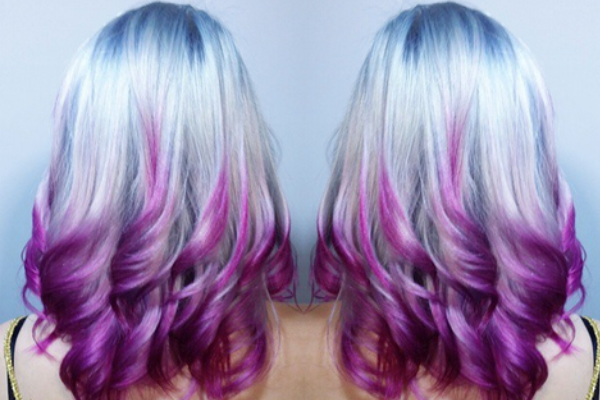 It looks splendid to have the silver blue color blended into purple hair in the ends.
Blue and Pink Short Hair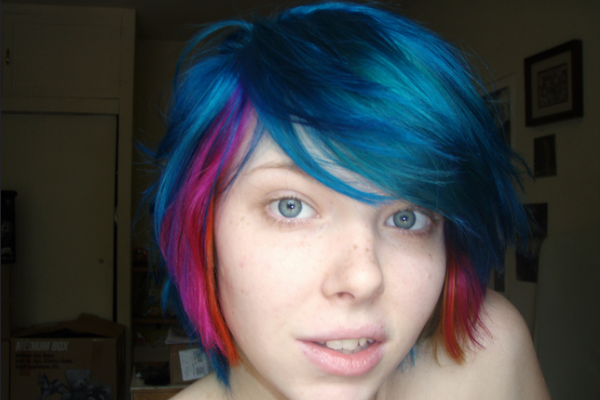 This short hairstyle with side bangs will definitely make you stand out with the funky colors like blue, pink and orange.
Blue and Grey Straight Hair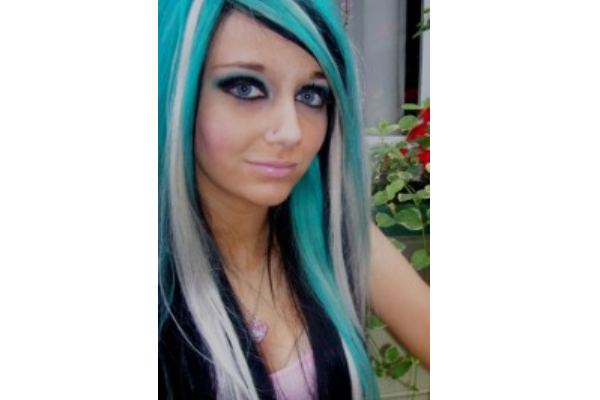 It creates an understated style to combine the greenish blue with black and light blond hair color.
Blue and Blonde Hair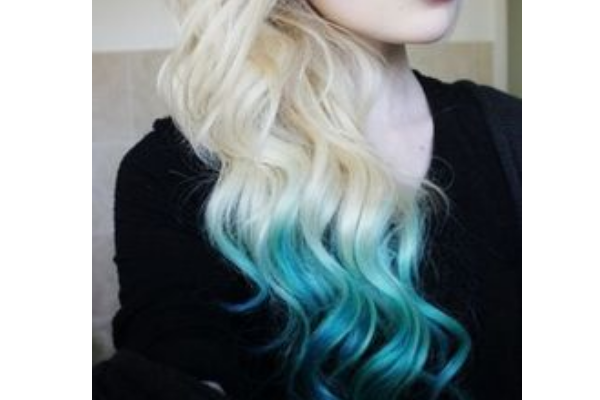 The blue colored hair ends can spice up a charming blond hairstyle to the peak.
 Blue and Blond Bob Hair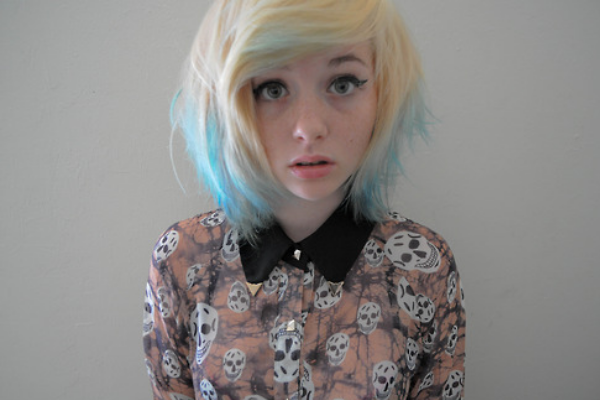 The choppy bob hairstyle shows very flattering with the light shaded blue color at the ends.
Blue and Black Wavy Hair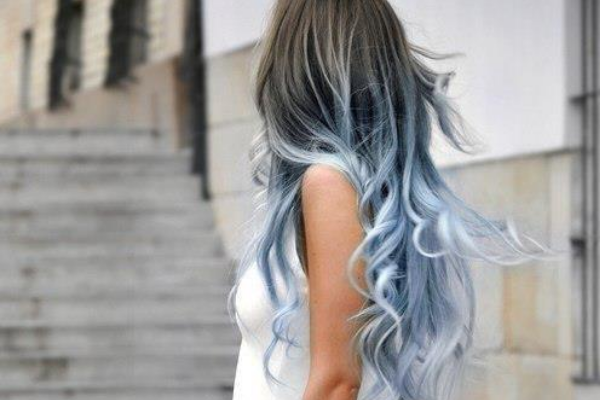 This long wavy hairstyle shows very flowing and chic with the blue hued locks at the bottom.
Blue and Black Hair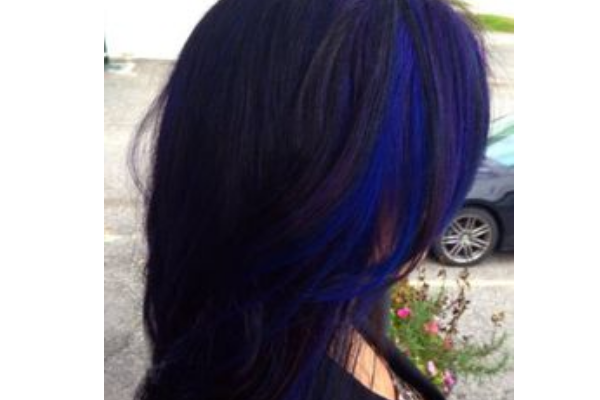 A spot of dark blue shade can liven up this dull black hairstyle greatly for girls.
Blonde and Blue Ombre Hair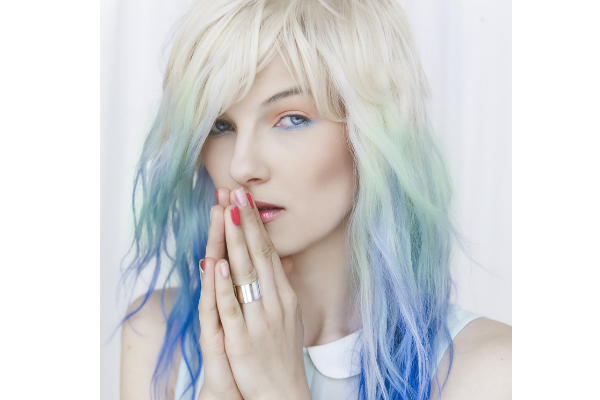 It is a great idea to wear pretty sugary hair colors on your head this summer. Pick out some and try this hairstyle.
Black and Blue Wavy Hair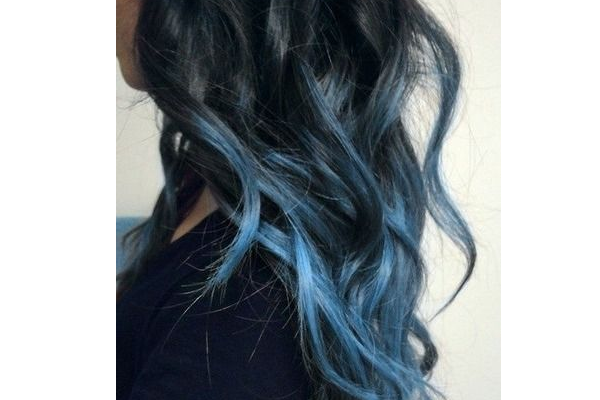 It is a great way to upgrade this glamorous long wavy hairstyle with the coolest dip dye coloring technique.
You can find more (blue hairstyles) on prettydesigns.com