5 Tips For Perfect Party Makeup
Applying makeup in your everyday routine can be difficult, but applying makeup for a party can be even more challenging. Whether you'll be attending a wedding reception at a fancy restaurant or a birthday party at a bar, the makeup you wear to any party should stand out and show off your features while completing your look as a whole. Plus, it should be long-lasting so you can focus on having fun instead of worrying about whether your makeup has smeared. There's no need to dread party makeup application. Read on to discover five tips for perfect party makeup that can help you look flawless at any event.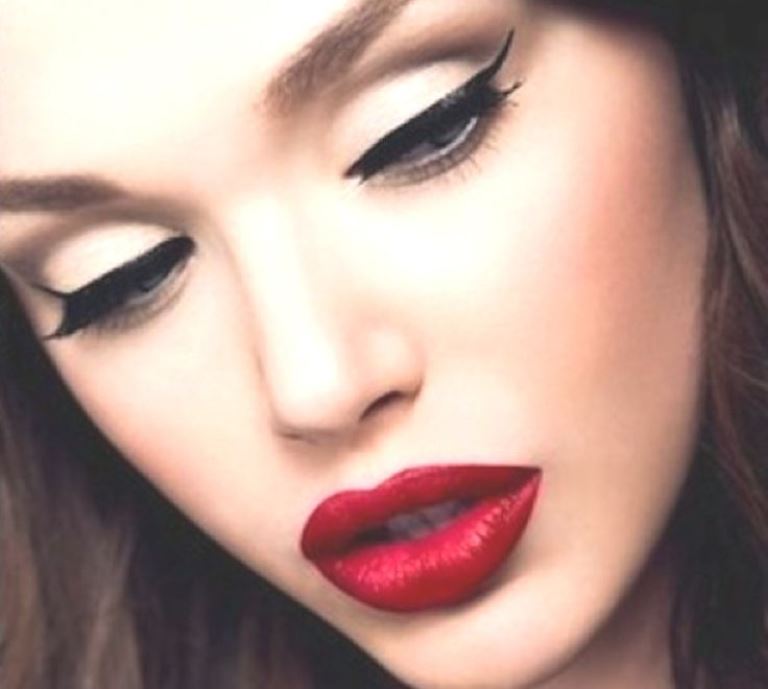 via
1. Consider the Occasion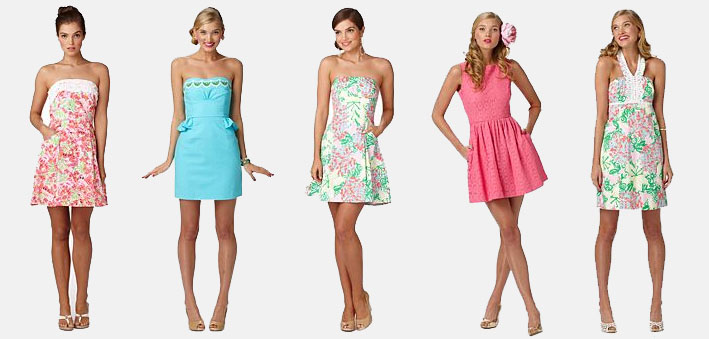 via
Before you start planning your party makeup, it's a good idea to consider which type of event you plan to attend. Will the party be at night or in the daytime? Will you be under harsh lights in a club or bar? Will you be required to wear formal attire in a fancy venue? Will you be in an informal cocktail dress at a friend or family member's home?
These are all questions to consider before applying your party makeup. You should find out in what kind of environment the event will be held and what kind of clothes you need to wear. This knowledge can help you nail down your party makeup plans, as you will need to apply different makeup depending on the details of the event itself.
2. Luminize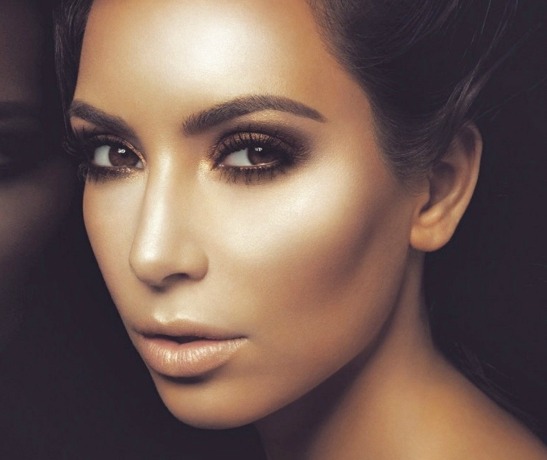 via
Adding some extra shimmer to your makeup look when applying party makeup is a great way to help your face appear naturally bright in order to make you look approachable and joyful, which are both characteristics you want at a social event like a party.
Use eye makeup products with a shimmer finish instead of a matte finish when applying party makeup. If you're not willing to go all out with the glitter, just apply some shimmery eyeshadow to the inner corners of your eyes or use a metallic eyeliner. Don't forget to dust a liberal amount of highlighter across your cheeks, the bridge of your nose, and under your eyebrows as well to add some extra bright luminescence to your skin.
3. Amp Up an Everyday Look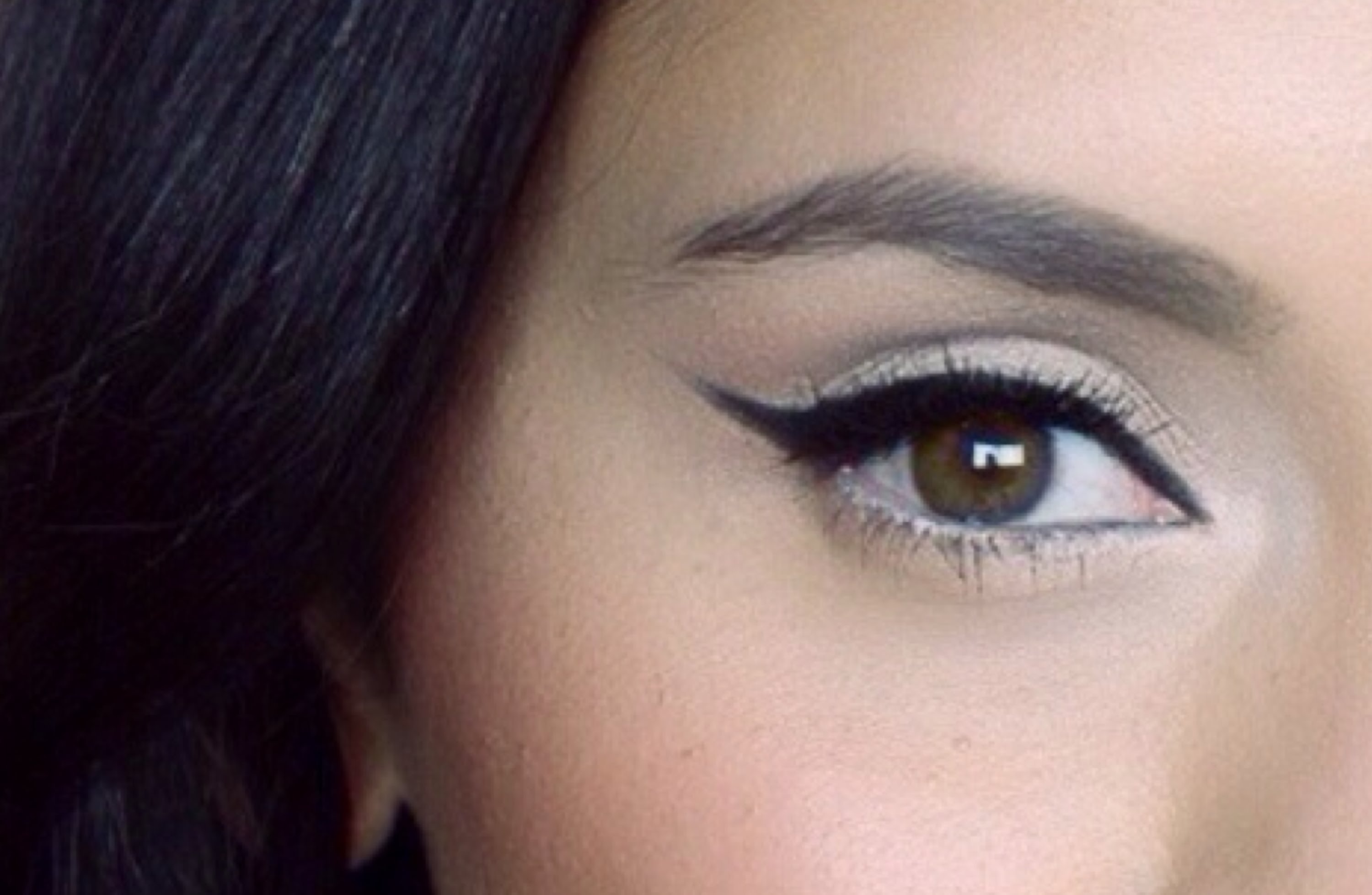 via
If you're going to a nighttime party that starts after you have to go to work or complete your standard daily routine, there's no need to apply your party makeup in the morning and look out of place all day long. Simply complete your neutral everyday makeup routine and amp it up when you're ready to head to the party at night.
You can make any makeup look appear more dramatic and party-ready with winged eyeliner. Simply apply liquid eyeliner in the morning and thicken and extend the liner into a wing before you go to the party. Bring a shimmery eyeshadow powder with you as well to dust over your eyelids to dramatize your neutral eye makeup look. You should also dust translucent powder over your face as well to revitalize your skin makeup and help it appear freshly applied.
4. Focus on Lipstick
via
A great way to make your makeup appear party-ready without putting a lot of extra effort into your beauty routine is to make your lipstick the focal point of your makeup look.
Apply the rest of your everyday makeup as you normally would. Then, choose a bold lip color like a true red or a darker, dramatic plum or burgundy. Use a neutral lip liner to increase the staying power of your lipstick, then swipe the lipstick liberally and precisely over your lips.
It won't matter that the rest of your makeup is fairly neutral and simple. Your lipstick will be the focal point of your makeup look and the simplicity of your eye and skin makeup will look appropriate for any party.
5. Set Your Makeup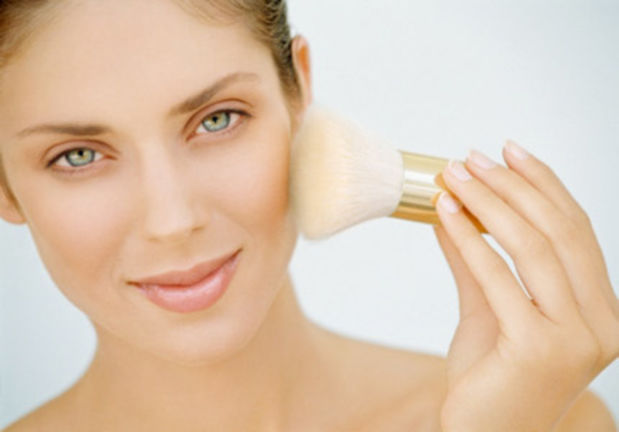 via
Setting your makeup is one of the most important parts of applying party makeup. Chances are, if the party includes any activities or dancing, you will likely sweat and cause your makeup to smear off. To prevent your makeup from slipping and sliding all over your face as the party progresses, set it immediately after you apply it.
Using a large brush, dust a translucent setting powder all over your entire face, including your lips and eyelids. This well help set your skin makeup, lipstick, and eyeshadow and eyeliner with one simple step to end your beauty routine.
For extra staying power for smaller areas like your lash line and lips, you can dampen a small brush with setting spray before dipping the brush in translucent powder and dusting the powder over your skin.
Applying party makeup should be fun, not fret-inducing. Use the tips described above in this post the next time you have a special occasion to attend in order to help you apply perfect party makeup seamlessly.