How to Rock Pink Eye Makeup (Tips, Ideas & Tutorials )
Pink eye makeup can be one of the most intimidating and challenging colors to pull off for makeup beginners and experienced beauty lovers as well. However, pink eye makeup can add a fun pop of color and bright warmth to any makeup look. Plus, depending on the shade you use, it can be light or bright enough to prevent your makeup from appearing too dark or dramatic for everyday wear. Unfortunately, many people are clueless when it comes to applying pink eye makeup without looking like a white mouse escaped from the lab. Never fear. Read on to discover how to rock pink eye makeup as a part of any makeup look.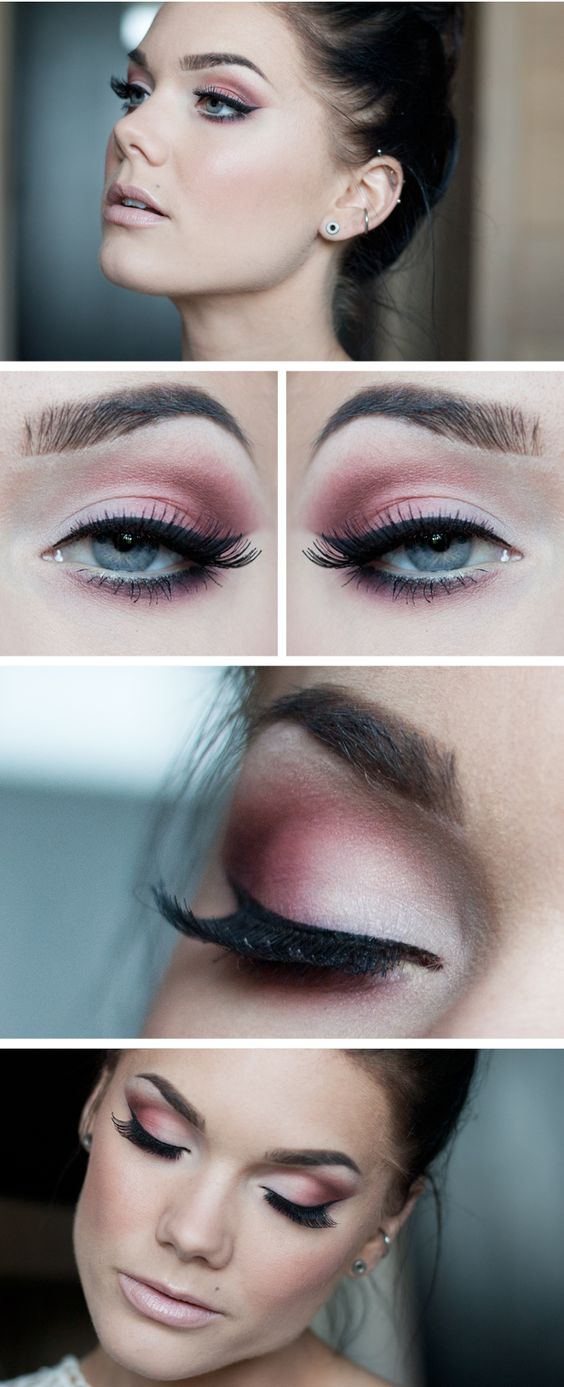 1. Pick a Softer Shade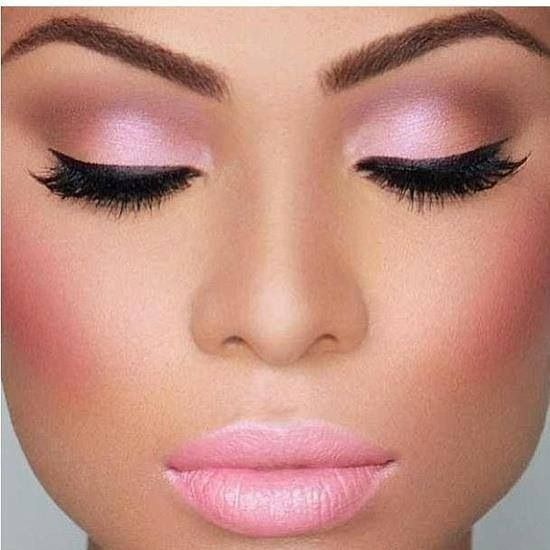 When most people think of pink eye makeup, they think of bright fuchsias and flashing magentas. However, pink doesn't only have to be a bright color. You can incorporate lighter and baby pink eye makeup into your daily makeup routine for a softer and more neutral look that warms and brightens your skin without appearing too flashy.
If you use pale pink eyeshadow to create a softer pink eye makeup look, pair the shade with some darker or brighter colors. Silver, gold, and black look great when paired with pale pink eye makeup to help balance out the intensity of the look.
2. Try Frosted or Pearly Finishes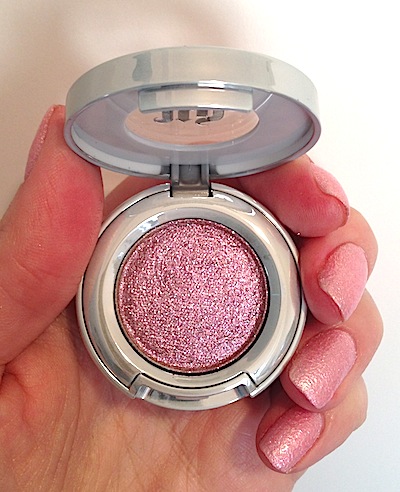 There is a wide variety of pink eye makeup available on the current cosmetics market. If you want to wear pink eye makeup but are hoping to tone down its intensity, try pink eye makeup with a frosted or pearly finish.
Frosted or pearly pink eye makeup is slightly metallic and has a shiny, glazed-over look. The unique, glassy finish of these makeup products can help distract from the undeniable PINK in your eye makeup and create a softer, smoother, less intense look. If you're looking for frosted or pearly pink eye makeup to try out, start with the Urban Decay Moondust Eyeshadow in Glitter Rock ($21.00), which is a creamy shade of light metallic pink.
3. Do Pink Eyeliner Right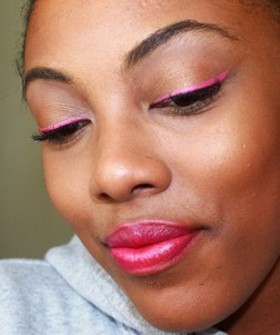 Let's face it, pink eyeliner is hard to pull off. The main reason for the difficulty of successfully applying pink eyeliner is that putting pink makeup so close to the rims of your eyes can make you look like you are suffering from conjunctivitis or some other unsightly eye irritation or infection.
However, there are easy ways to apply pink eyeliner without getting mistaken for a pink-eye patient. When applying pink eyeliner, apply a darker shade of eyeliner (such as gray, brown, or black) to your waterline and the inside rim of your eyelid to prevent the lab-rat look. You should also opt for a bright or dark pink eyeliner instead of a pale pink in order to prevent the liner from blending into your skin and creating a diseased and discolored appearance.
A great eyeliner that comes in multiple shades of pink is the Urban Decay 24/7 Glide-On Eye Pencil ($20.00). It is available in Woodstock (a hot pink with silver micro-glitter) and Heartless (a lighter frosted pink).
4. Use a Barrier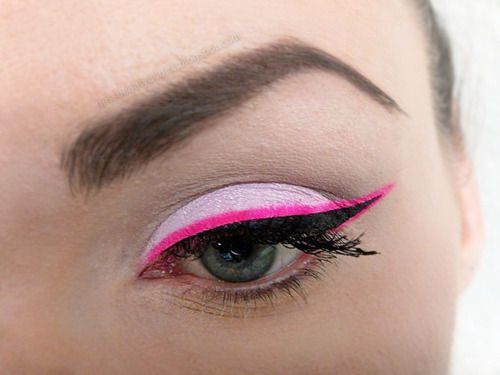 Adding a darker barrier between your pink eye makeup and your eye itself can help add definition and focus to your pink eye makeup and prevent it from making your skin appear blotchy or discolored or adding red undertones to the color of your eyes.
If you apply pink eyeshadow, try to apply a thick line of winged black liquid eyeliner underneath it and smudge a dark pencil liner underneath your bottom lash line. Pairing a dark frame of eyeliner around your eye with your pink eye makeup can help your eyes stand out and prevent them from appearing discolored.
5. Apply the Right Tone of Pink (Warm versus Cool)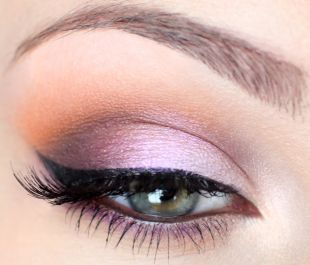 While pink might seem like an undeniable warm color, the fact is that pink comes in both warm and cool tones. It's important to determine which pink tone works best with your skin tone and complexion.
In order to determine whether you should wear warm or cool-toned pink eye makeup, experiment with both. As a general rule, those with blue eyes should wear cool-toned pink eye makeup with purple undertones while those with brown or green eyes should wear warm-toned pinks with red or orange undertones. However, which tone you should wear has a lot to do with your skin tone and your hair color as well, so some experimentation will likely be necessary before you find your perfect shade of pink eye makeup.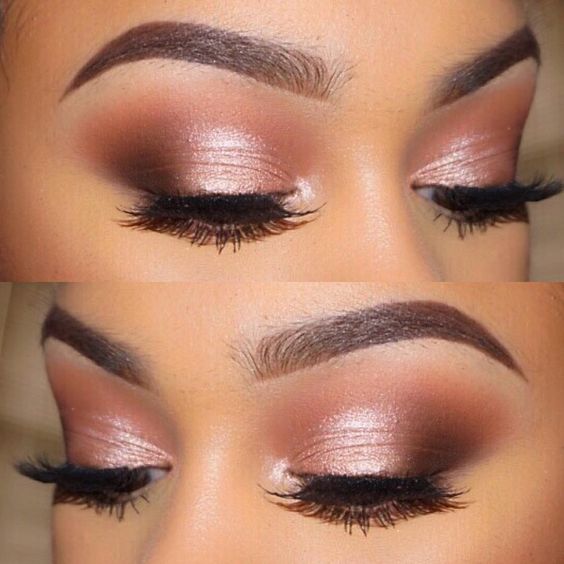 There's no need to be afraid of pink eyeliner. Once you try it, you'll likely discover that you love the way it brightens your skin and adds a splash of color to your makeup look. Plus, now that you're armed with the tips in this post, you can't lose. Use what you've learned from this post to rock pink eye makeup like a pro.
And here is an easy pink eye makeup tutorial from lulus.com, enjoy
Easy pink eye makeup tutorial for beginners