6 Useful Tips for Summer Melt-proof Makeup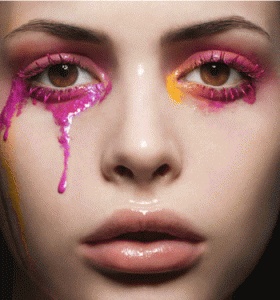 How to make an makeup which can go well with these hot summer days? You always want some ways to rescue your melting face from this summer? You will find 6 useful tips in Prettydesigns. Stay with us and learn more information to prevent your current makeup from melting.
To keep your perfect makeup in place, you need to fit the rising temperature by adjusting your beauty routine. Here are several tips for you to avoid getting your makeup cake and running down your mascara even in the hottest weather. Have no hesitation to check them out.
1.Primer
Before you apply the foundation for your day, you are suggested to prepare with primer in order to go for a fresh as well as pretty complexion. When you apply the primer, you'd better use sponge puffs instead of your hands.
2.Foundation
It would last long if you choose a silicone-based foundation. Again use sponge puffs.
3.Cream
Using cream eye shadow and cream blush will be an insurace for a summer makeup look. It can not only creat a more natural look, but also won't cake easily.
4.Waterproof Products
If you don't have any waterproof products, it's time to do some shopping. It's necessary for every girl to have a waterproof eye liner, a waterproof mascara and even a waterproof concealer which is to hide the spots or the dark circles a bit.
5.Lashes
Waterproof products are what you need. So your lashes and eye liner won't look terrible.
6.Lipsticks
To go with good lipstick in summer, you can use lip liner to silhouette your lips first and apply the liptick then. After that use your powder puff and get your lips powdered as well. Put your lipstick again.
Bonus tip: Always remember to keep your skin in a good condition before wearing summer makeup. Don't forget to apply the SPF when you go out. Last but not least, keep some blotting papers in your bag whereever you go in order to deal with the sweat.
If you have other good ideas to tell, share with us!