18 Cute French Braid Hairstyles for Girls
If you want to make a special and unique look for your hairstyle, then I should say that you are in the right place. This post is packed up with plenty of fabulous ponytails with French braids that can easily draw people's attention. All of them are very easy to create and you will only need to follow our instructions. Follow us with 16 classic French braid hairstyles for girls right here and draw some inspirations!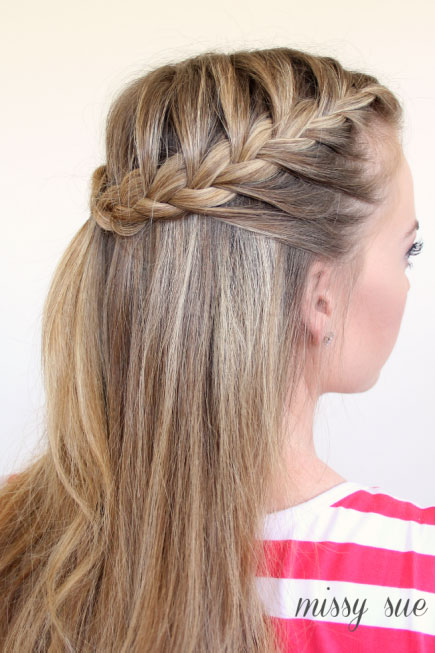 Easy French Braid Ponytail
This lovely hairstyle is made up of a side French braid and a mid-height ponytail, which is ideal to create a pretty and cute look for girls.
Messy Side Braid Ponytail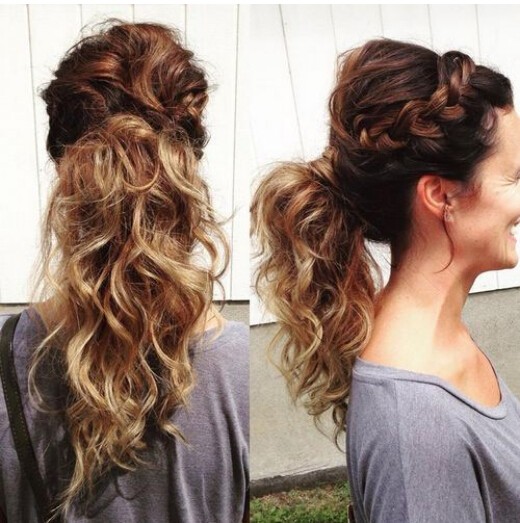 This braided ponytail created on curly hair looks quite casual and contemporary-chic and has a flattering volume and shape to show off .
French Braid Ponytail for Everyday Hairstyles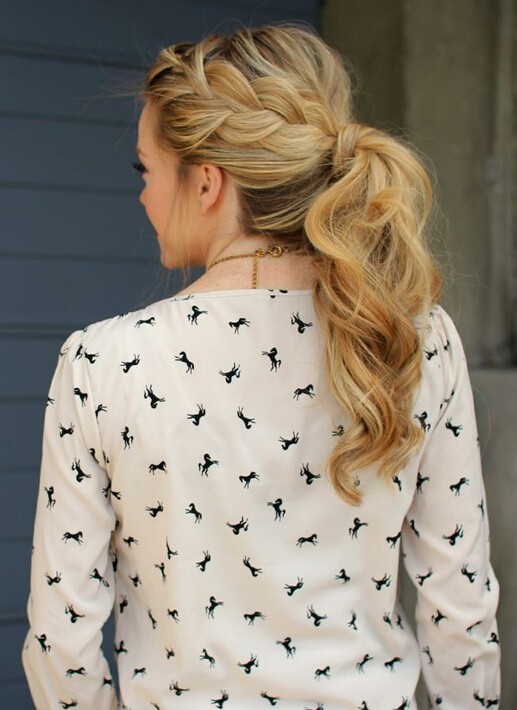 Do you want to create a unique look for your hair? Try this loose, side French braid ponytail that is great for your casual everyday style.
Wrap-Around French Braid Ponytail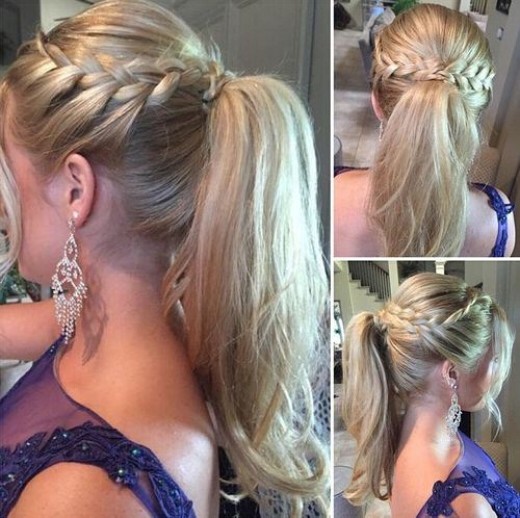 To create this glamorous look, you will need to create two side French braids and join them at the base of a ponytail. At last, fix it with a clear elastic.
Low ponytail Hairstyle with Braided Bangs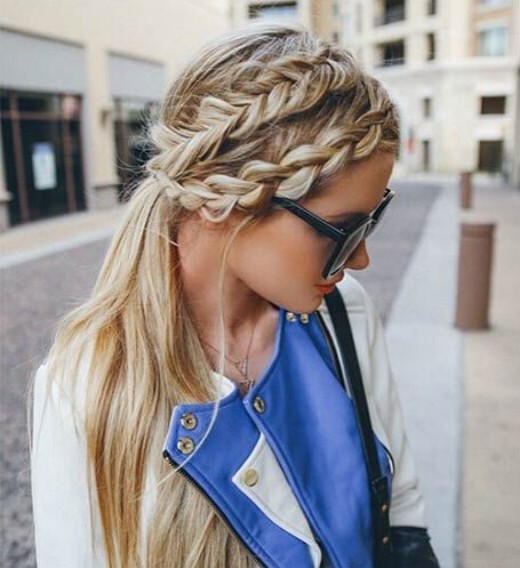 The low ponytail makes a very gorgeous look when created on the balayage blond hair. The braided strands have been loosened up for a relaxed and casual vibe.
French Braid Ponytail for Kids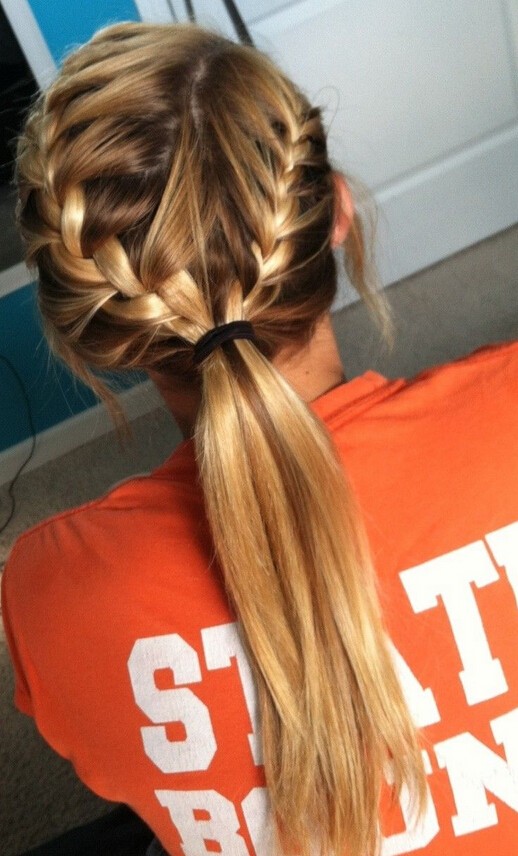 The French braid ponytail can also work great for little girls. It helps to create a fabulous frame at the sides and back of the head.
Ponytail with Braids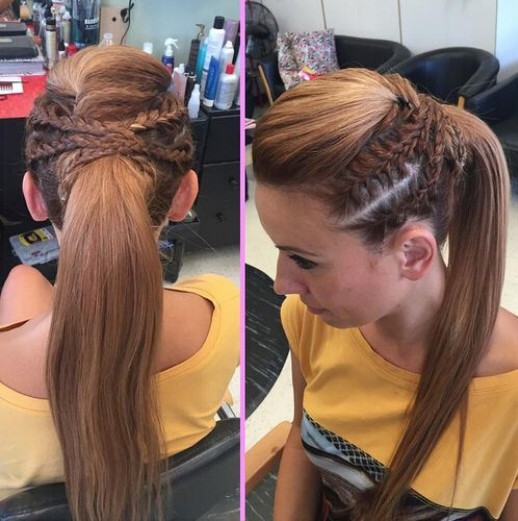 I bet nobody can resist the charm of this crazy and hot hairstyle with miniature French braids at the sides. Moreover, the front part has been teased to give added height to the style.
High Ponytail with Braids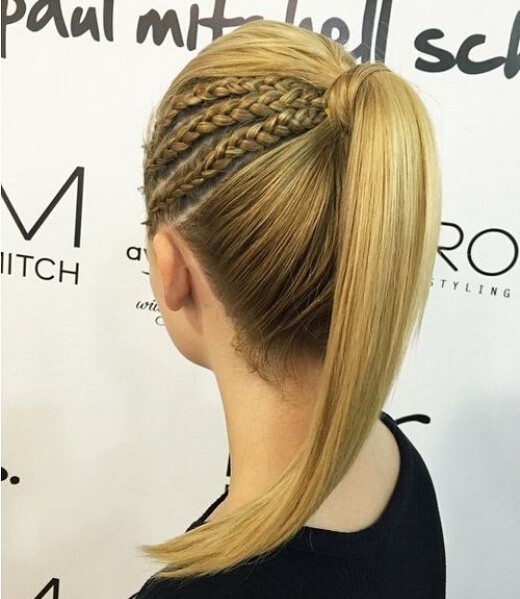 One trendy way to deal with your long straight hair is to style it into a high ponytail. Make three tiny braids at the sides for more interesting details.
Pull Through Braid Hairstyle Tutorial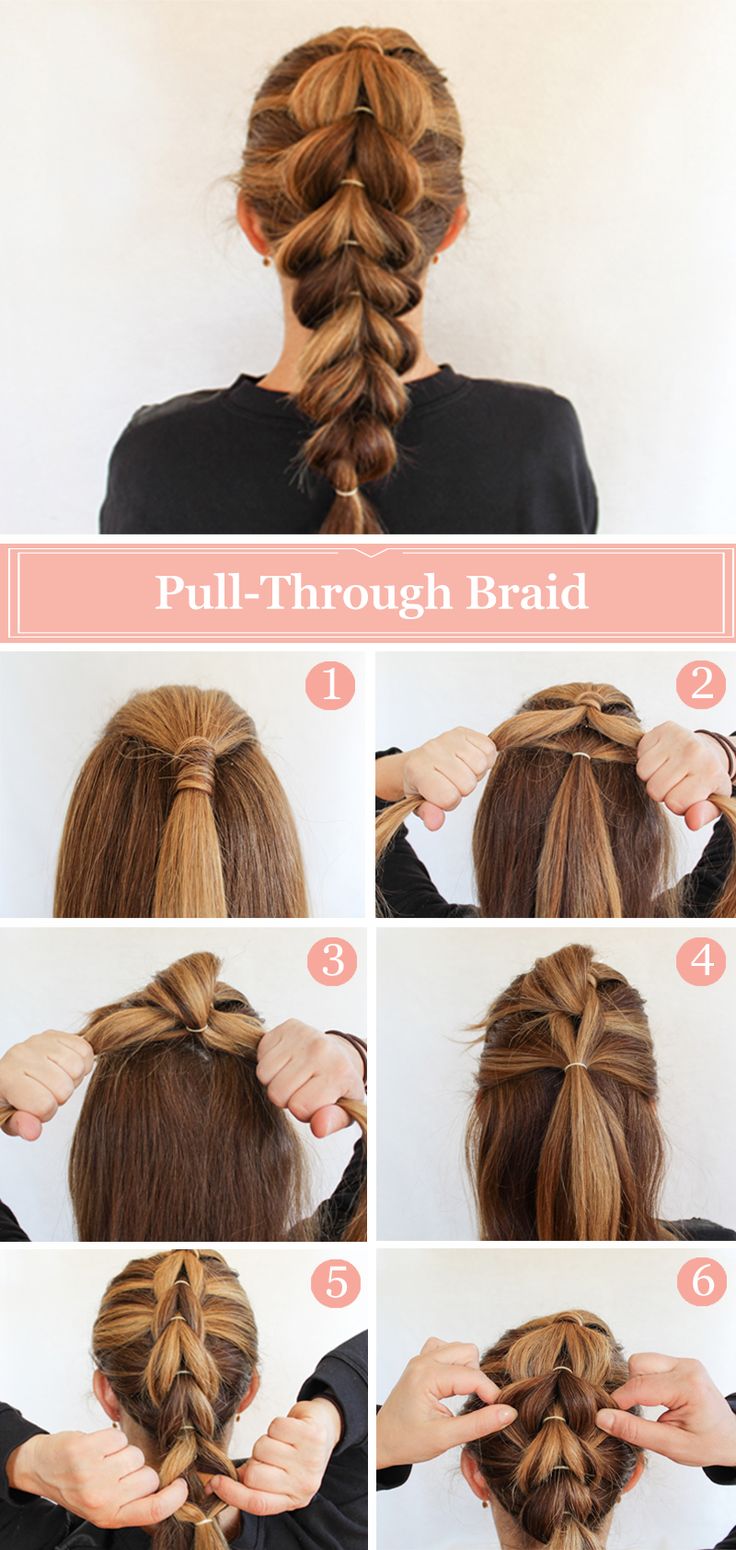 This cute braided hairstyle shows off a voluminous shape which consists of pulled-through strands from top to the end. You will need a lot of hair bands to replicate this look.
Side French Braid Ponytail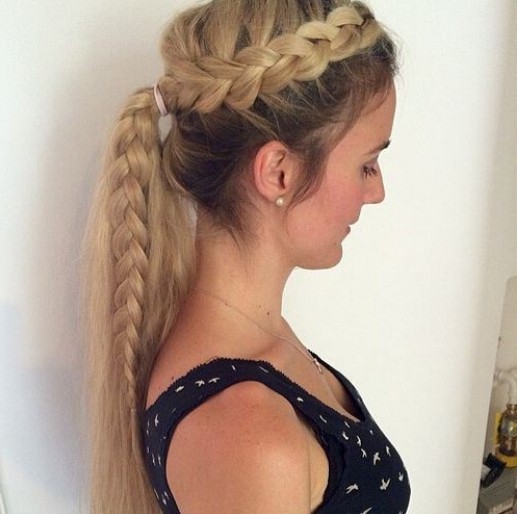 It is not always necessary to break the braid when you create a braid ponytail. This amazingly cool hairstyle has persuaded us with a strong case.
Side Lacey Braid Ponytail Hairstyle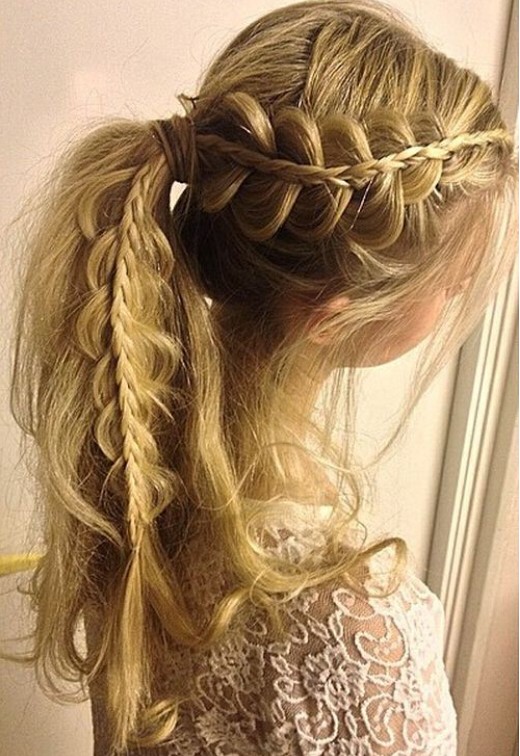 You'd never imagined that the French braid can make such a beautiful look like this hairstyle. It is intertwined and looped with a loose fishtail braid in a totally stunning way.
Side French Fishtail Braid Ponytail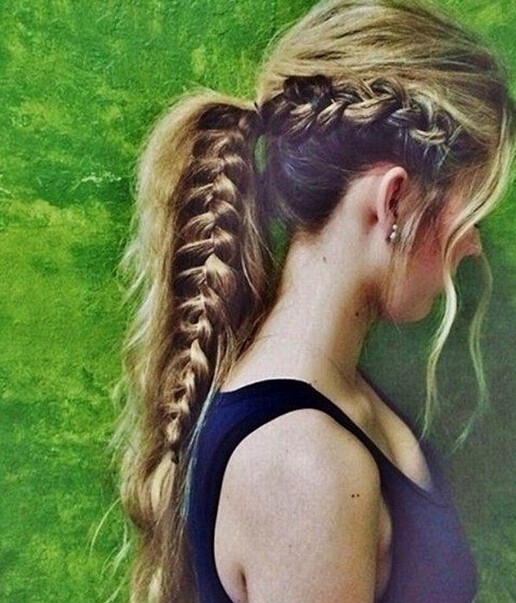 We rarely notice that the side French braid has changed into a gorgeous fishtail braid when running through the elastic. This hairstyle also caught our attention with the distinctive two-tone hair colors.
Side French Braid Ponytail Hairstyle Tutorial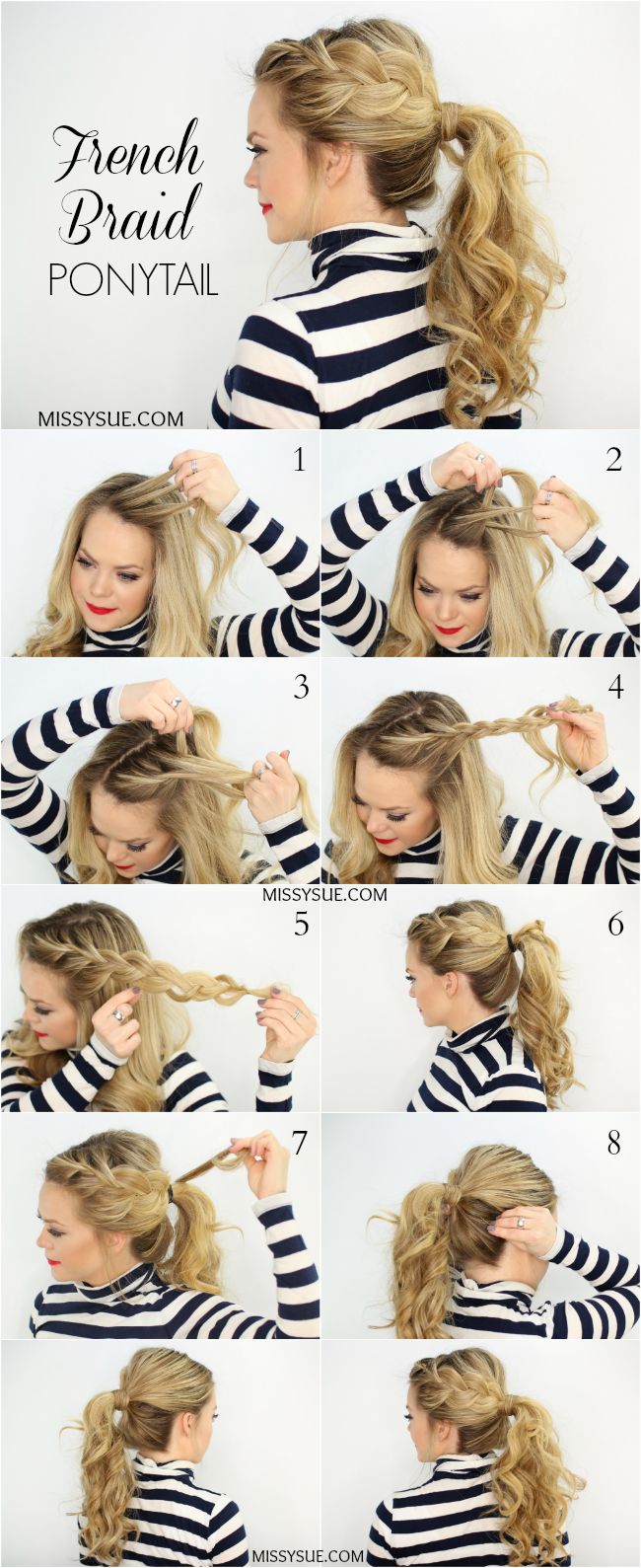 It is a flattering choice to make a braided ponytail for long curly hair. You will have plenty of natural volume and textures for your new hairstyle.
Top French Braid Ponytail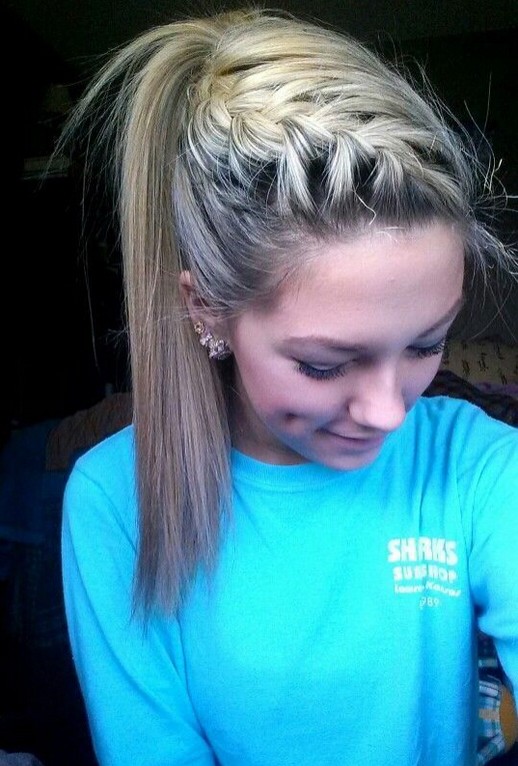 Another fresh idea to give extra height to your hairstyle is to make a top French braid, which also provides a perfect color pattern over the head.
French Braid Ponytail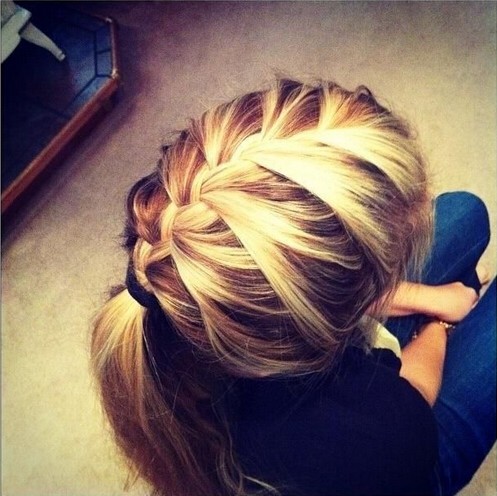 This French braid ponytail came into the spotlight with its understated style. It is easy to create by pulling your front layers together to the center.
You can find more (French braided hairstyles) on prettydesigns.com