21 Great Layered Hairstyles for Straight Hair 2024
This season has brought a lot of new designs to long straight hair. Like the trendy short hairstyle last year, we can also have an asymmetric cut for long hair. It will make a completely fresh and exciting trend for all of us. For a more sophisticated look, you can adopt some broken or beach waves for your new style. Take a look at our fabulous gallery of 21 great long hairstyles for straight hair in this post and be ready to get inspired!
V-Shaped Long Layered Haircut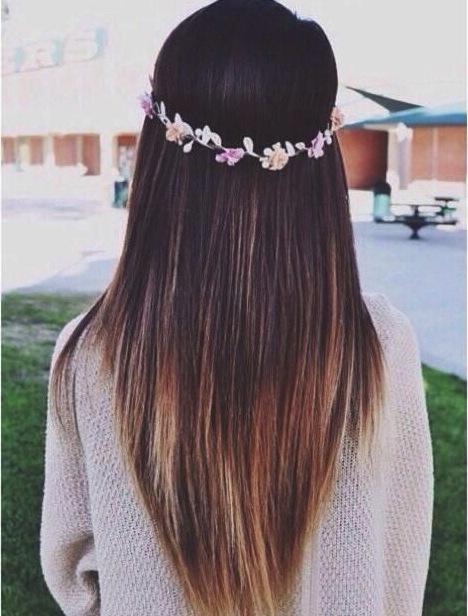 The classic V-shaped haircut has always been a good choice for women. It has graduate layers that can be tapered to suit any face shape.
Long Straight Hairstyle with Braided Bangs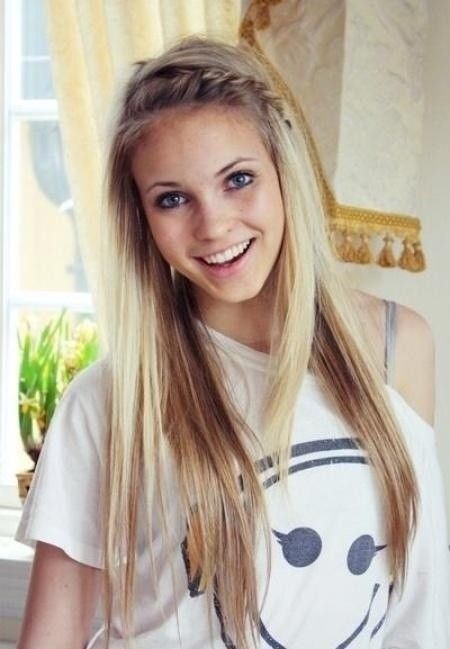 The long straight hair with layers is perfect for girls who want to create a fresh and pretty look at school. Keep side braided bangs to frame your face better.
Layered Wavy Haircut for Ombre Hair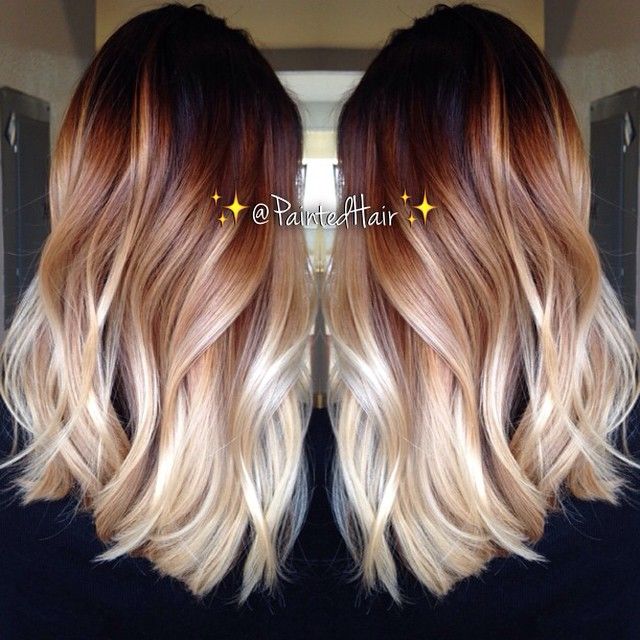 One flattering way to show off your blond ombre color is to style it with large, soft waves. It creates an amazing effect when the color changing along the length.
Long Layered Hairstyle with Side Bangs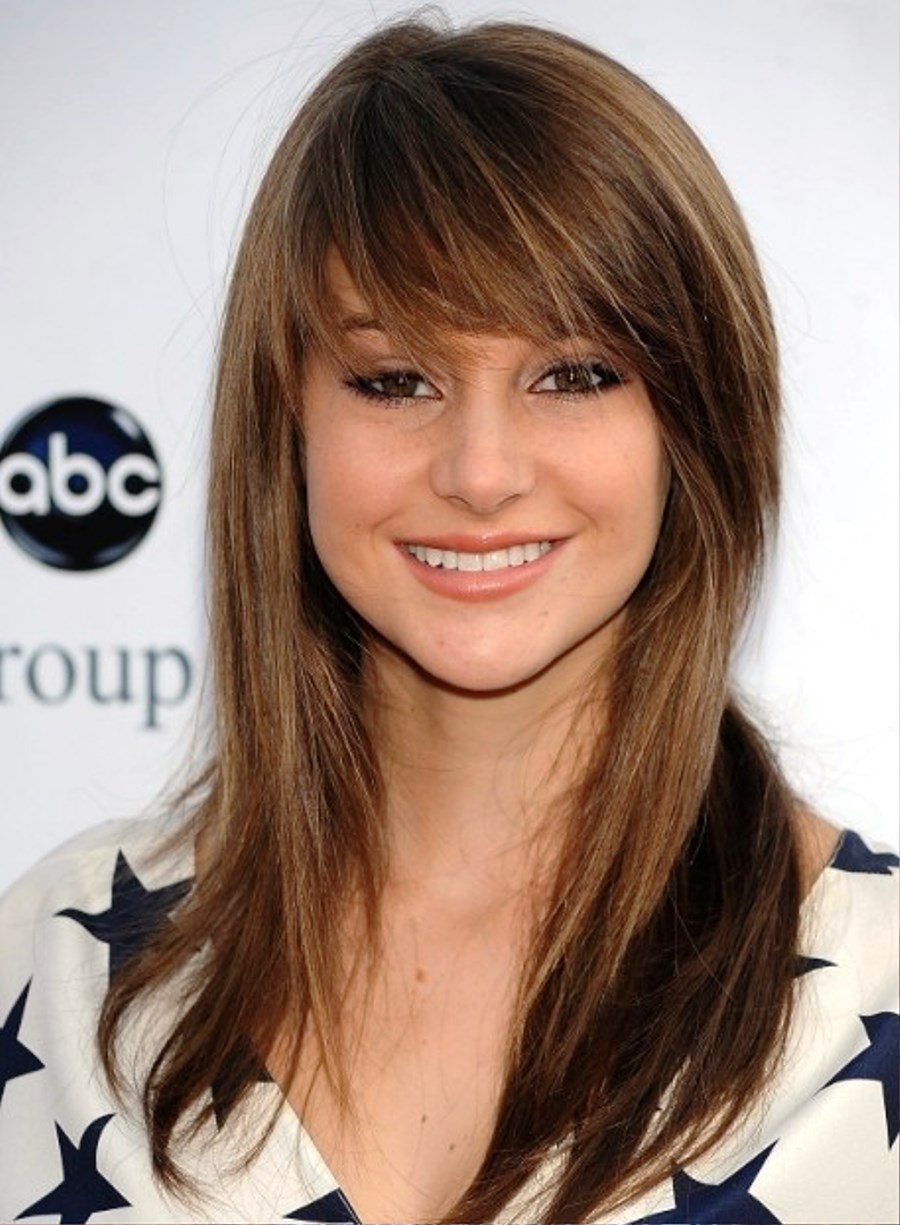 We all have to admit that the long layered hairstyle with bangs can make a very youthful and vibrant look for girls. It is a best way to get rid of a dull, flat look on straight hair.
Long Layered Hairstyle for Red Hair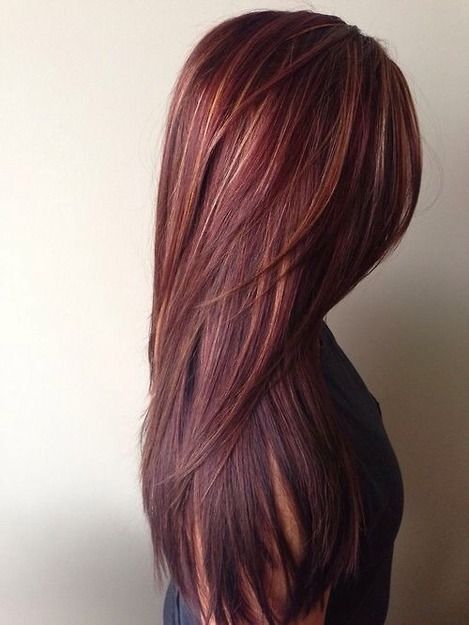 It creates an edgy and contemporary chic look to have shattered layers for long straight hair, which also give a peer of the striking red highlights.
Pretty Long Straight Hairstyle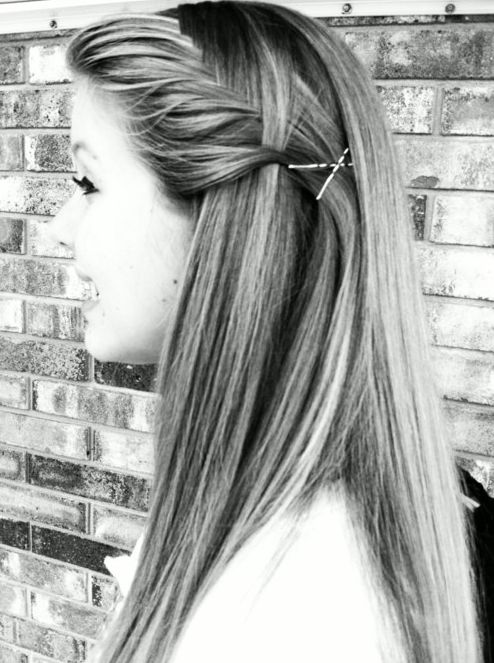 There are many different ways to style straight hair for us. With the help of the bobby pins, you will be able to create a more fabulous style.
Long Layered Hairstyle for Women Over 40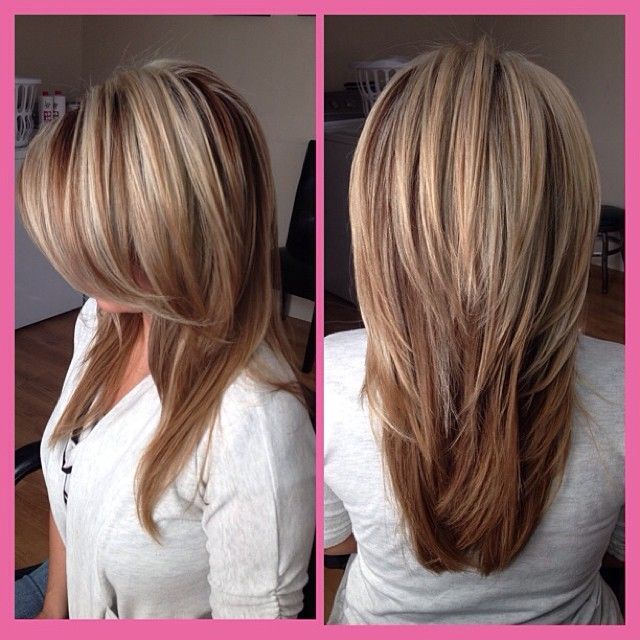 You'd never miss a long layered haircut if you are a woman over 40. It can create a much younger look with disconnected layers and heavily-tapered tips.
Long Layered Hairstyle for Thick Hair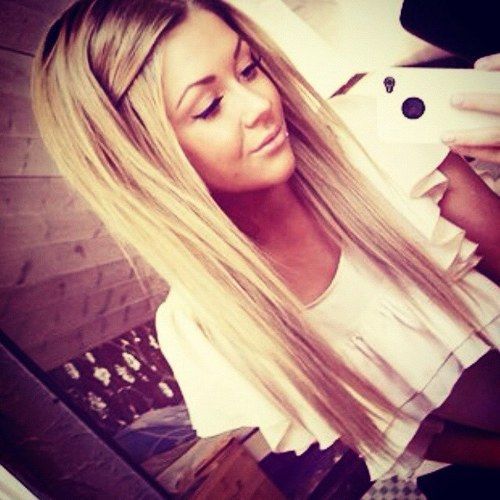 Layers are the currently one of the hottest looks for long straight hair. You can go to your stylist for an expertly tailored design that will flatter your face and body shape.
Long Straight Hairstyle with Choppy Layers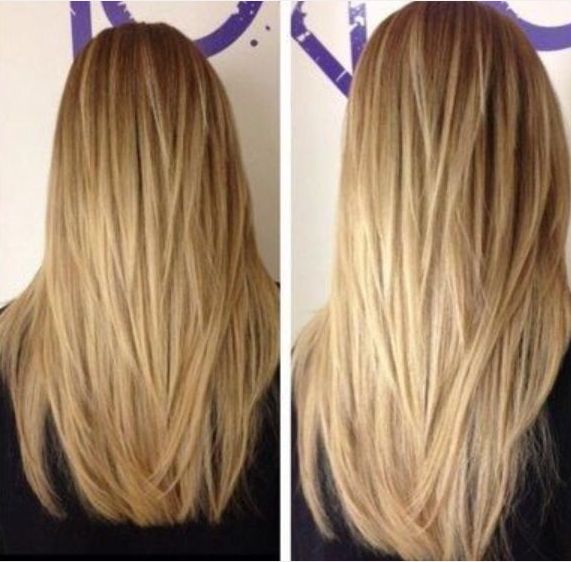 To keep your long hair straight is being a best way to show off your natural hair textures. It is a very simple style that can be carried for all occasions.
Very Long Hairstyle with Side Bangs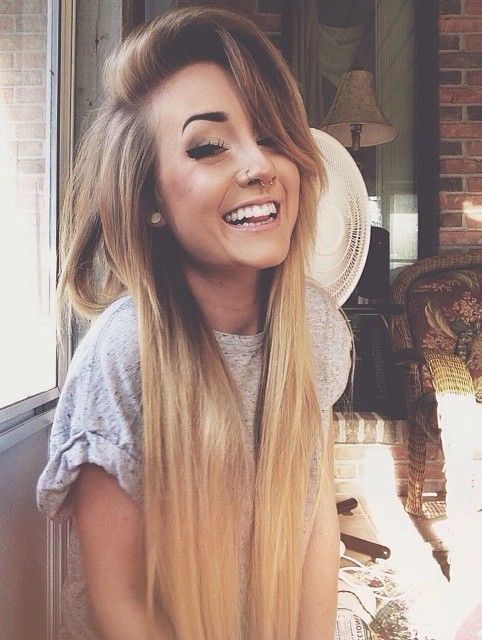 This long straight hairstyle is really attractive and overwhelming with the long side swept bangs. Besides, the contrasting two-tone hair colors have been able to give a strong rebellion and edgy sense to the whole style.
Long Straight Haircut with Highlights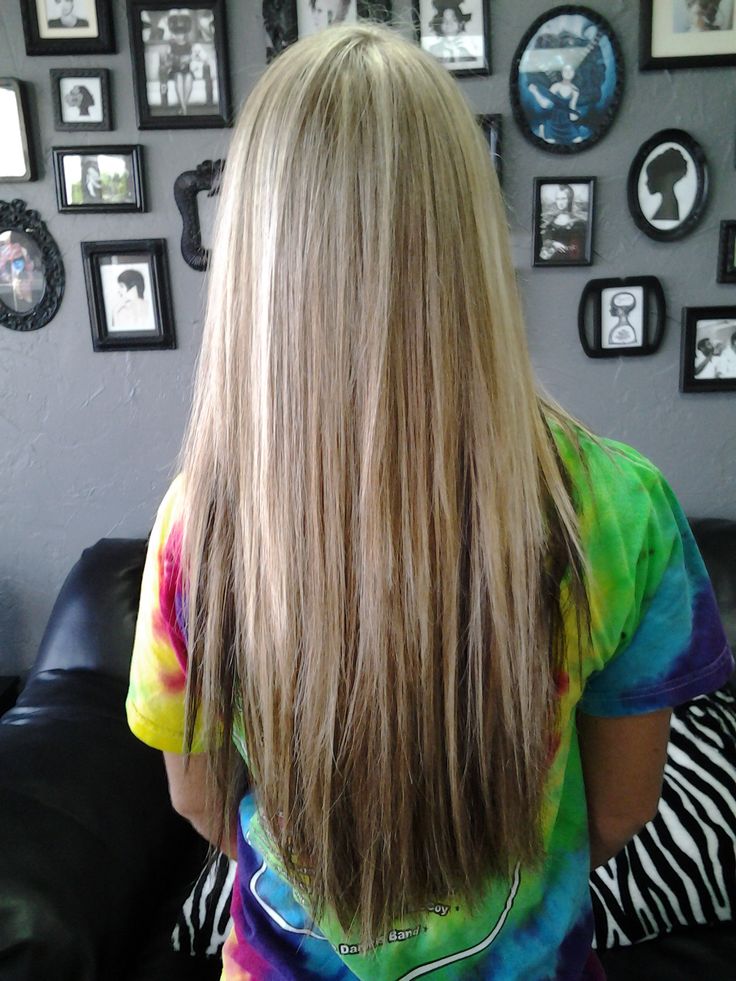 The long straight hair will never look boring with the latest balayage coloring trend. You can pick the color mix to match with your skin tone.
Taylor Swift Long Layered Hairstyle with Bangs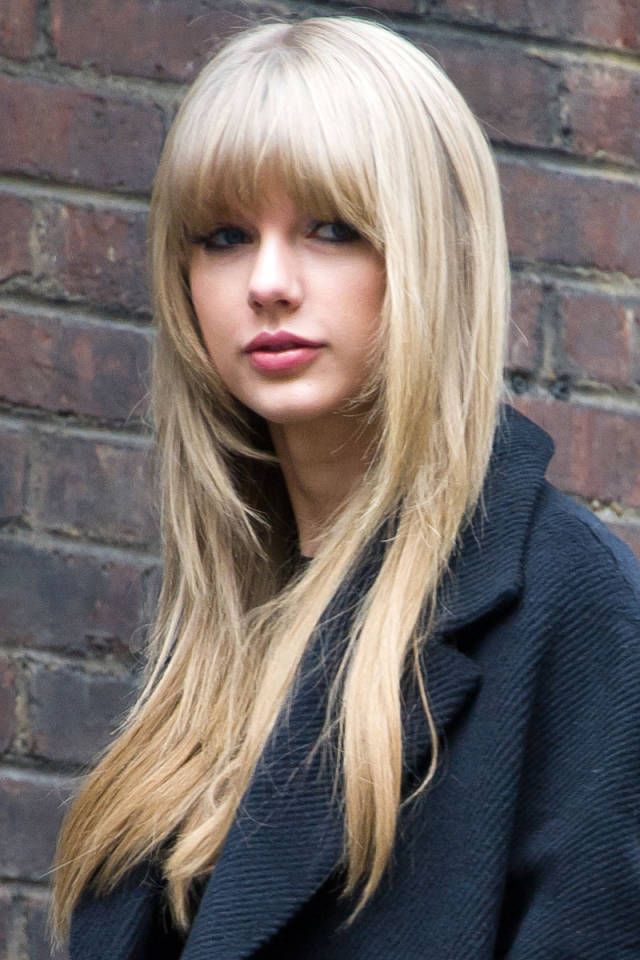 It is not always necessary to keep bangs for a long layered hairstyle. But it will make wonders when paired with a perfect fringe.
V-Shaped Layered Hairstyles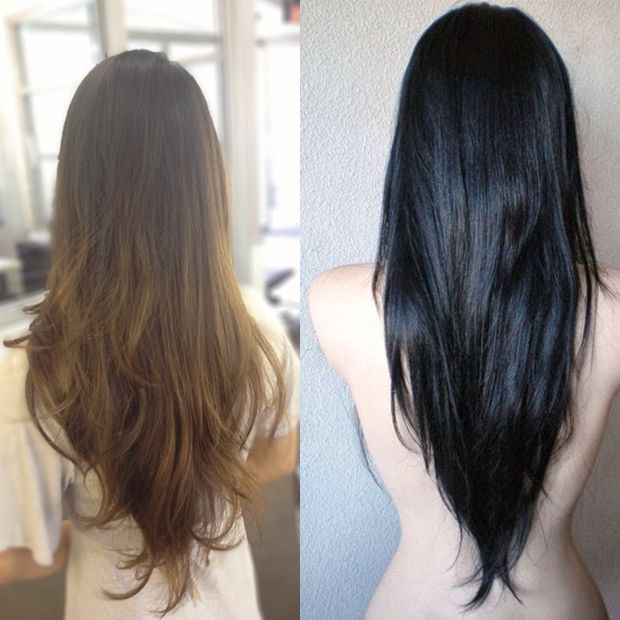 Soft, loose waves are also great to style your long straight hair. They make a very beautiful V-shape at the back.
Long Layered Haircut for Ombre Hair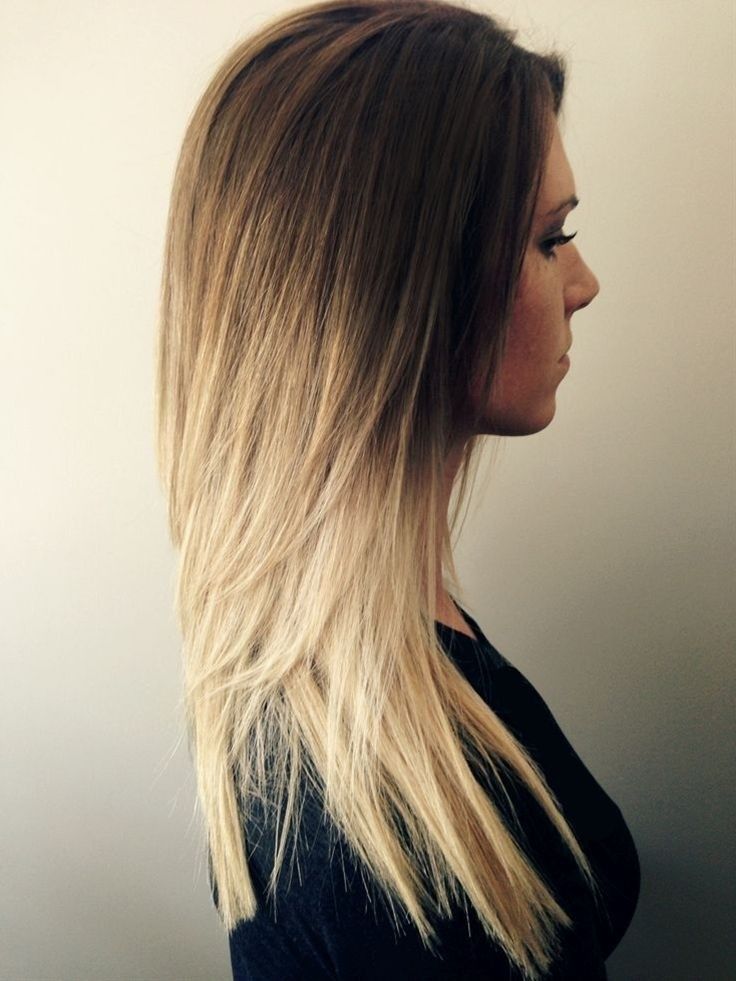 The magic ombre shade appears amazingly cool on this sleek straight hair with fabulously sliced layers to enhance the whole effect.
You can find more (hairstyles for straight hair) on prettydesigns.com
Trendy ombre straight long bob hairstyle for shoulder length hair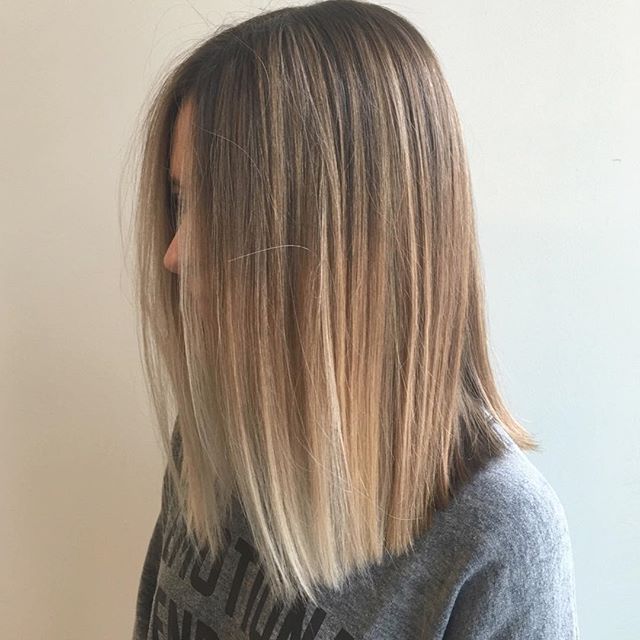 Layered straight hair style for girls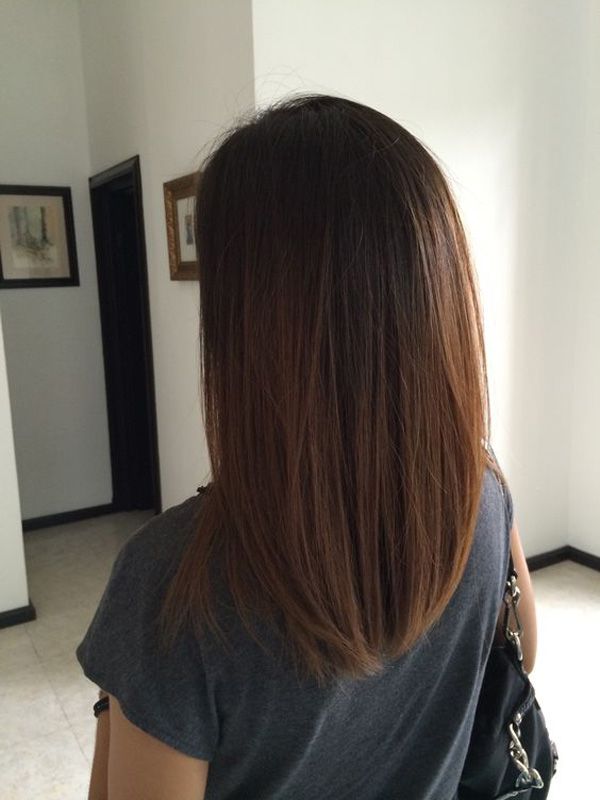 African American shoulder length straight hairstyle – the lob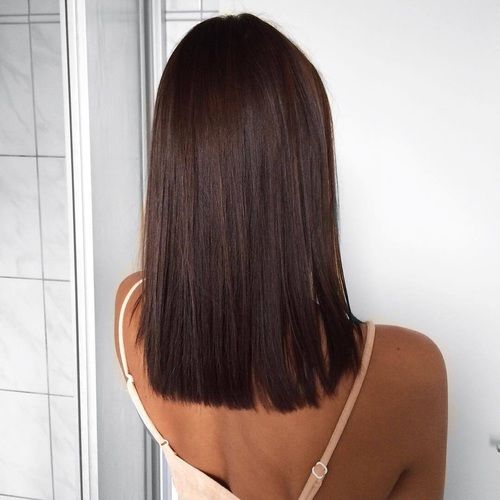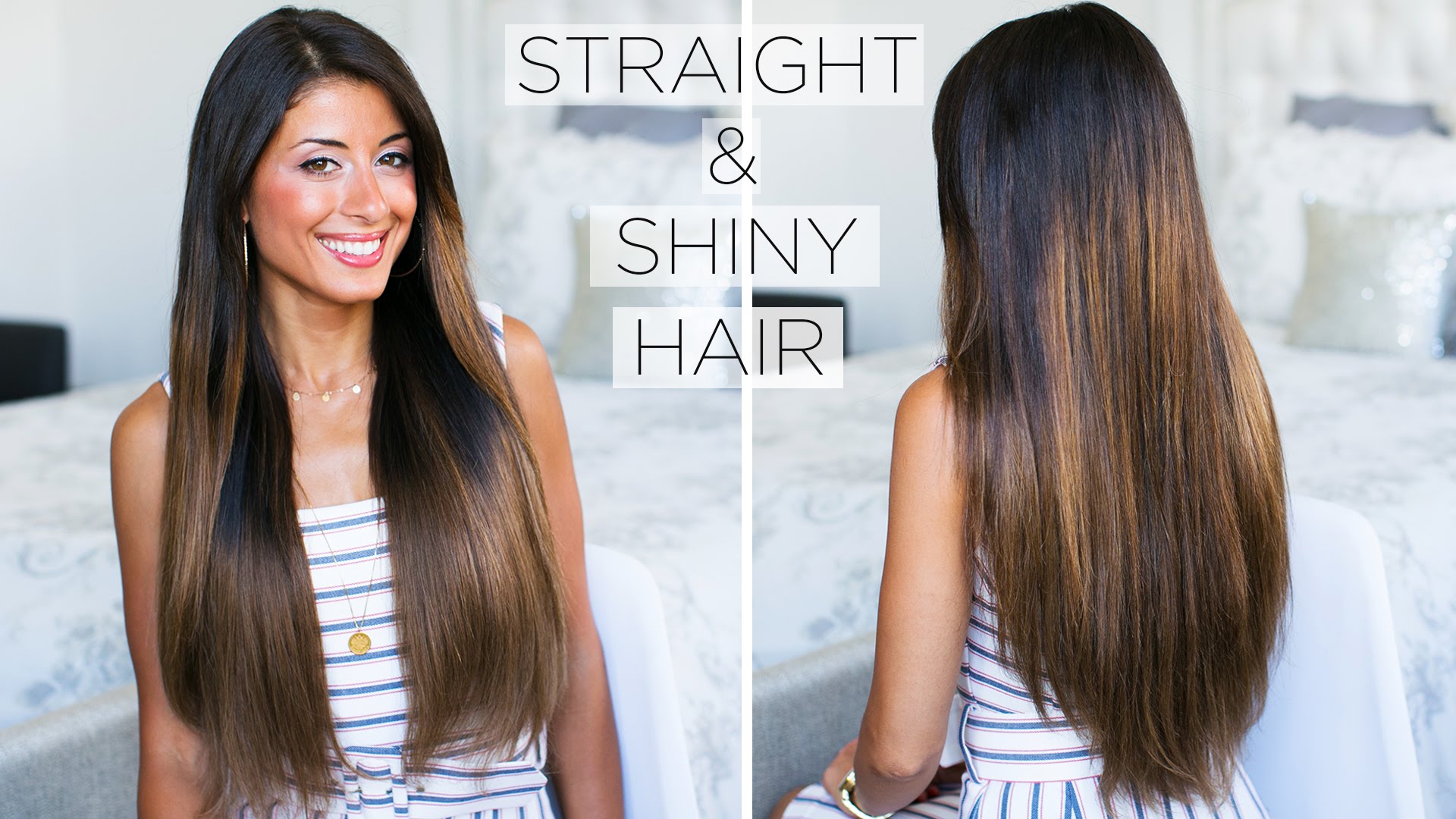 Balayage straight hair style
Highlighted long straight hair for black women