7 Amazing Knee-high Boots Celebrities Love
For the celebrities, they step out in their knee-high boots ornately. For the hipsters, they consider the knee-high boots are must-have staples. Knee-high boot seems to be a good pairing for any outfits. Whether you are going to don pants, a tight or a dress, knee-high boots can complete your look perfectly. If you are thinking about what staples will be in your closet for the season, you will let the knee-high boots come firstly.
Celebrities can always pair their outfits with a pair of knee-high boots for seasons. Check out and get some new ideas which help you hunt for the best knee-high boots from them.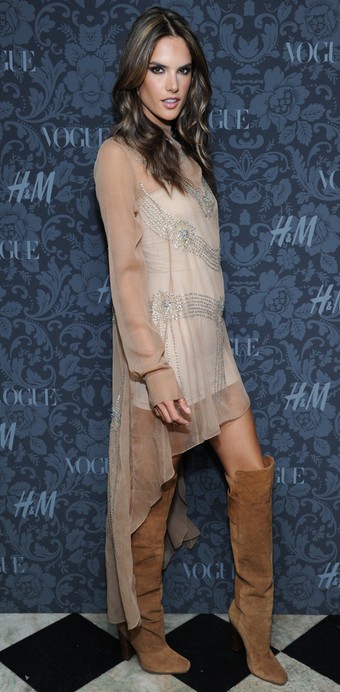 How gorgeous she is! Alessandra Ambrosio wears a brown suede knee-high boots for her stylish see-through dress. The shoes are sky-high and lengthen her height a lot. It's a chic look.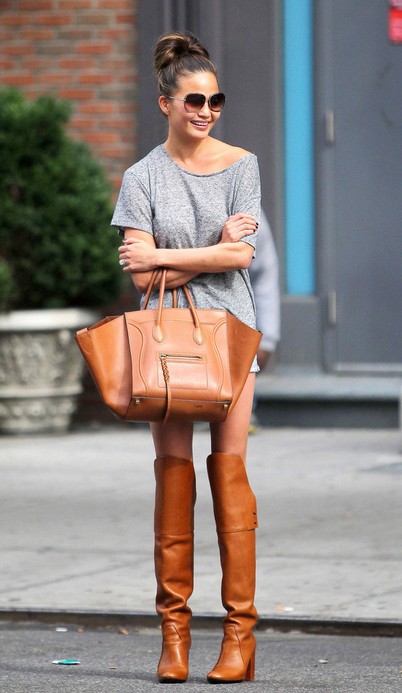 Chrissy Teigen keeps it a holiday look in her oversized T-Shirt and the cropped pants. Her handbag and her knee-high boots are the same color, brown. The shoes are high heel boots which have a stitched trim. They look sleek and sassy.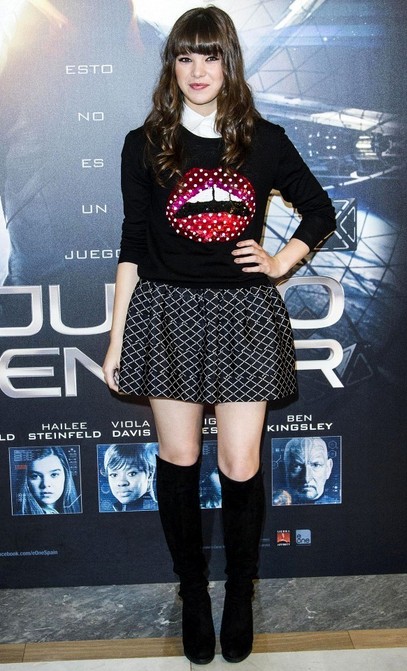 Hailee Steinfeld glams up herself in black from head to toe. She chooses a pair of black knee-high boots by Stuart Weitzman to complete her cute outfit. The knee-high shoes are the best pairing for the skirts. Hailee Steinfeld looks so snazzy.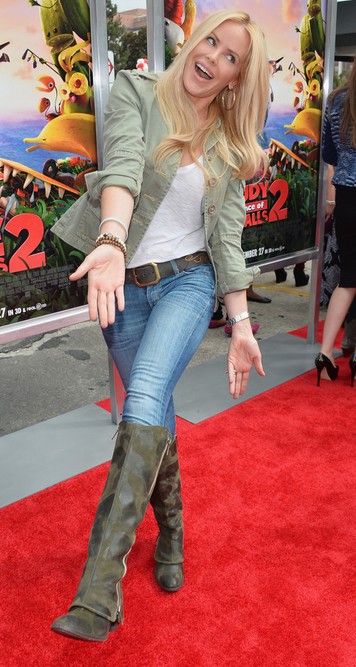 Gena Lee Nolin pairs her jean and pale green jacket with a pair of camouflage-green boots. The shoes are leather knee-high boots with green print. She looks fresh in her chic shoes. Her post is so cute.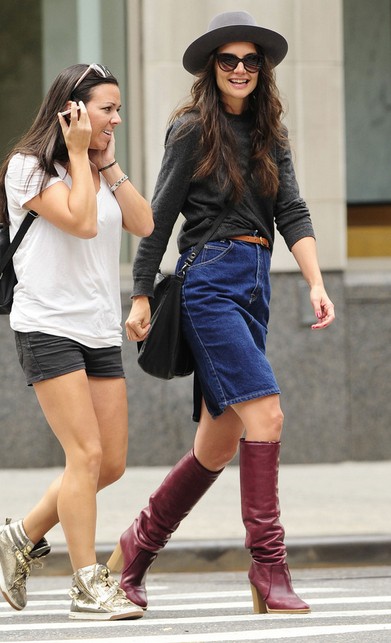 Katie Holmes keeps it a sassy look in a leather jacket, a denim pencil skirt, a pair of oxblood knee-high boots and a black hat when she is out with her friend. Her shoes are the things which attracted eyeballs of her look. The shoes are high heel boots with brown soles. They are so stylish.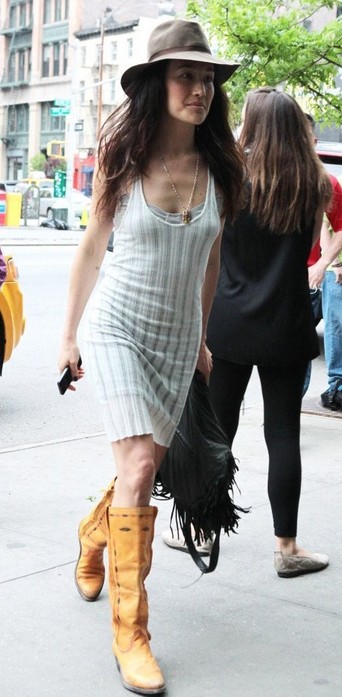 Maggie Q's strap tank dress reveals a hot weather, but she opts for a pair of sand yellow boots to complete the look. Either her shoes or hat is so stylish that she looks so chic for her street look. The shoes do add the bright color to her pale dress.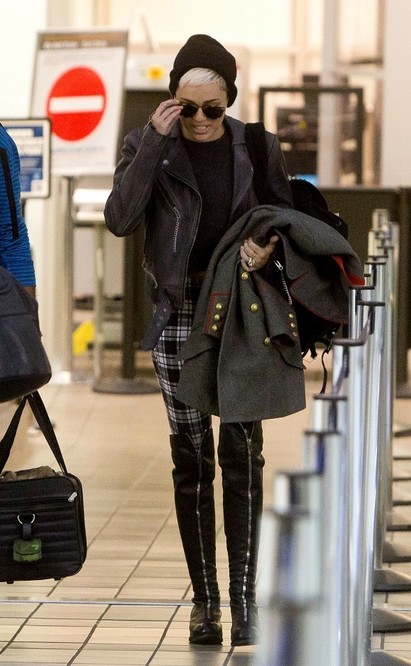 Miley Cyrus rocks her knee-high boots with front zips. The shoes are black heels. They bring a edgy vibe. Plus, the shoes pair her jacket very well.
It's true that every girl needs a pair of knee-high boots to show off for the seasons.