7 Stylish Strappy Sandals for the Season
Sandals for this season are both various and stylish. From the minimal sandals to the sophisticated styles, you can find your favorite ones to enhance your closet. Here are some amazing strap sandals from celebrities.
The sandals are designed in strap styles with stunning trims and embellishments. If you make one of them become your own staple, you are lucky to have a versatile property. It can not only add height, but also bring long legs. Wearing the strap sandals, you can crop your pants, skinny jeans, skirts or dress.
There are two kinds of sandals. One is sand brown, the other is black. They are styled in particular strap trend. The sand brown ones are strap-crossed type with metal chains in the back. The shoes can create a modern look. The black ones are more creative. They are embellished by many beautiful straps. They are not dull but stylish and chic.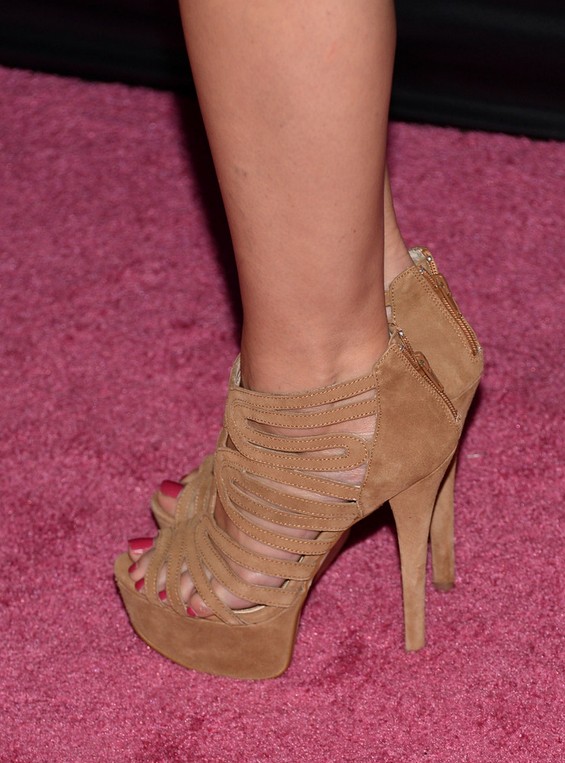 A.J. Cook wears these sandals with red nails at the Pink Party.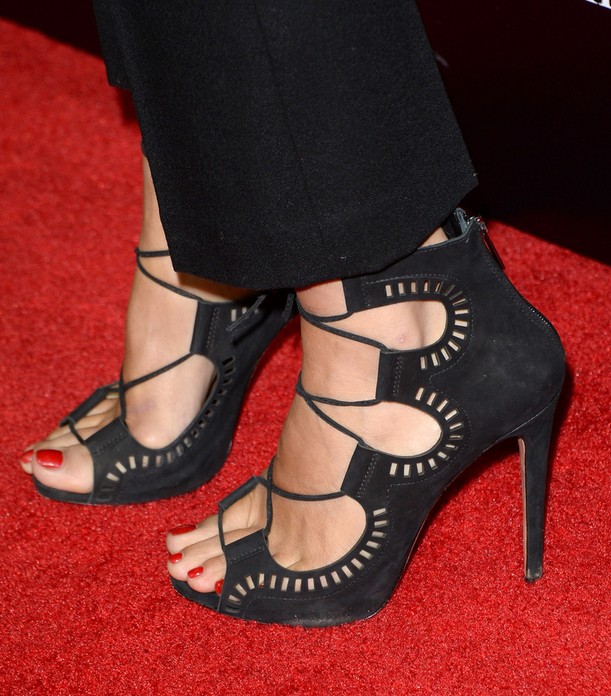 Molly Sims looks so sassy in her black sandals in the premiere of 'Carrie'.
The other celebrities love strap sandals as well.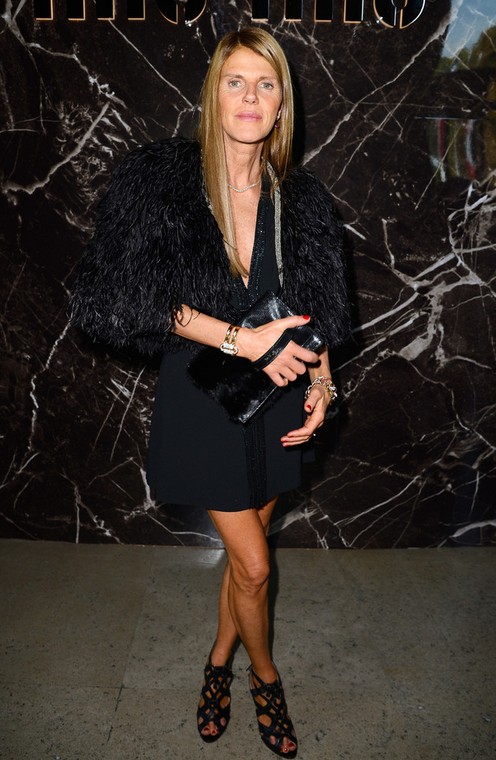 Anna dello Russo pairs her feather cape with black sandals for a chic finish when she attends the Miu Miu fashion show.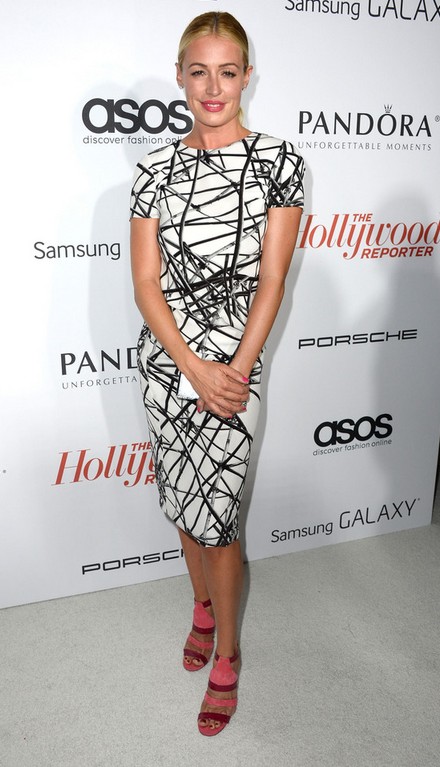 Cat Deeley pairs her black and white print dress with strap sandals at the Hollywood Reporter Emmy party. The sandals are two-tone style. Red and salmon pink add some color to her stylish look.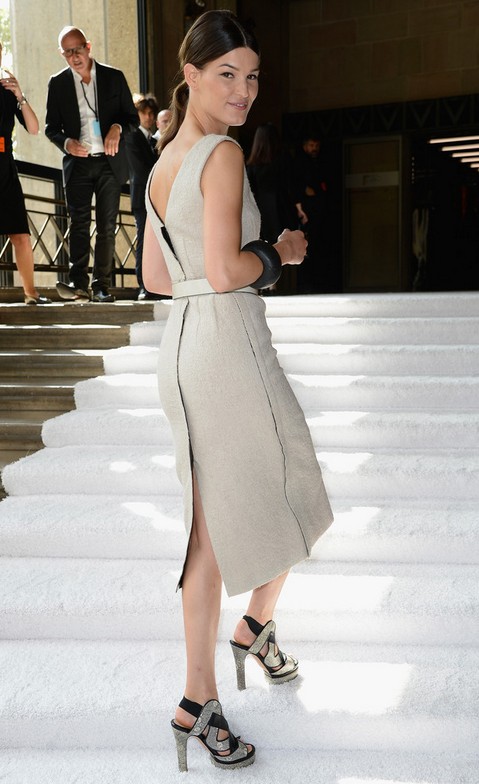 Hanneli Mustaparta's Strappy Sandals are two-tone ones. Silver and black match her grey dress well. She is gorgeous.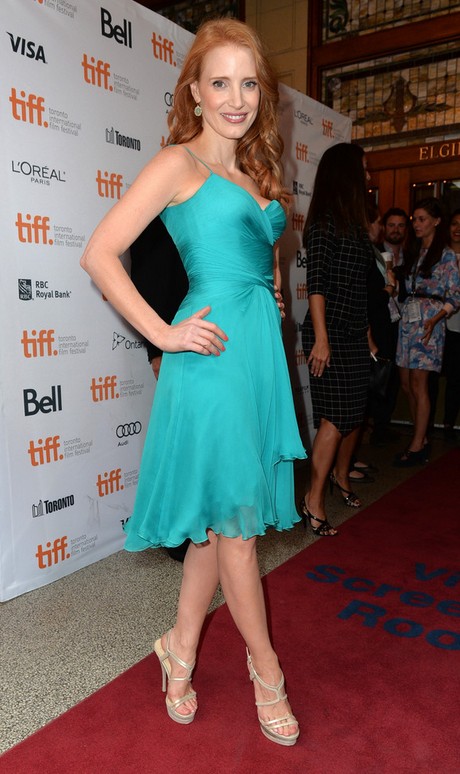 Jessica Chastain opts for a pair of strappy sandals to match her blue dress. The shoes make her more feminine.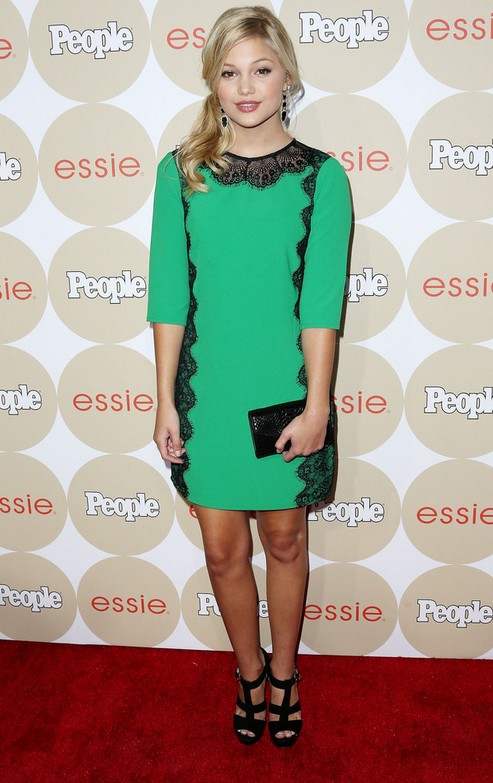 Olivia Holt teams her green dress with a pair of sandals with 'T' straps. They are black and make her chic.