9 Best Flat Oxfords for the Season
Stepping out in menswear-inspired shoes for the season, you will feel lots of free in your life. It's a good idea to keep your feet from the high heels. Whether you are going to shopping or attend a party, menswear-inspired shoes, especially the flat oxfords, can complement any outfit. No matter what kind of bags (from tote bags or oversized bags) you rock, you can always pair them with a pair of flat oxford.
Flat oxfords are created from menswear inspiration. It seems that they will bring a cool vibe for women. However, because of the fashion and function, flat oxfords are made from different materials, such as suede, leather or canvas. All the materials give women's shoes lots of feminine feelings. Flat oxfords aren't only loved by a particular season. They can be hold for all the year round. They do a great job for pairing either dresses or pants.
Flat oxfords are the favorite staples for the celebrities.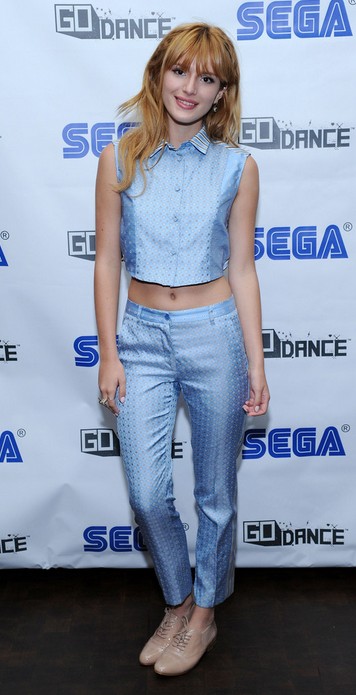 Is she a fairy in blue? Bella Thorne rocks a pair of apricot flat oxfords in her satin blue outfit, wearing long curly hair for the Sega Go Dance unveil party. The shoes are typical but fresh. You can glam up your jeans and chiffon tank tops with this pair of shoes. You may feel comfortable and chic.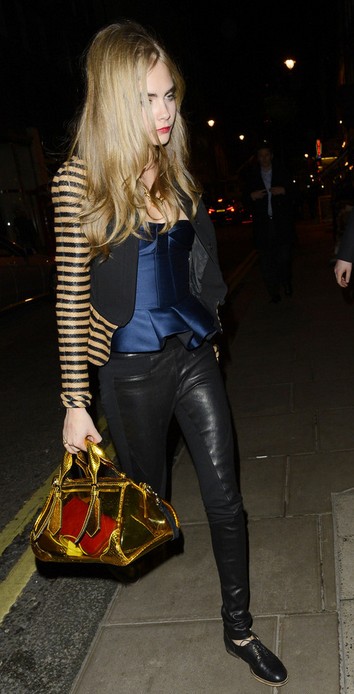 Cara Delevingne looks oh-so-cool in her black flat oxfords with very low heels. Her outfit and her handbag are so cool that her shoes bring an edgy vibe. If you want a cool look, you won't miss this kind of shoes. It's classic but punk. You can wear you tights as well as jackets.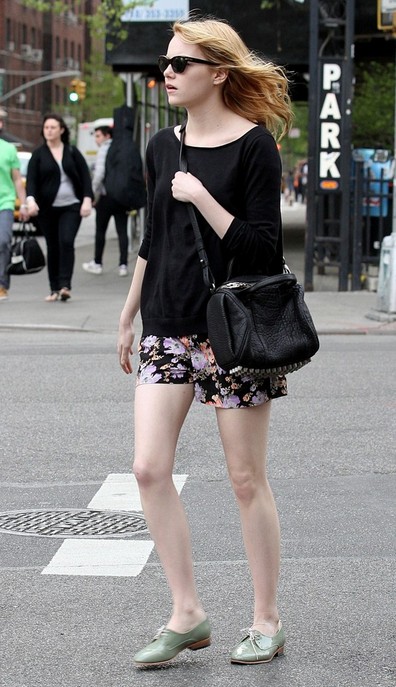 Emma Stone's street look is so cute and pretty. She wears a pair of flat oxfords with low heels. The shoes aren't typical color as the classic oxfords. They are made in green creatively. If you have sunny skirts or floral pants, you can let them out and pair them with green oxfords.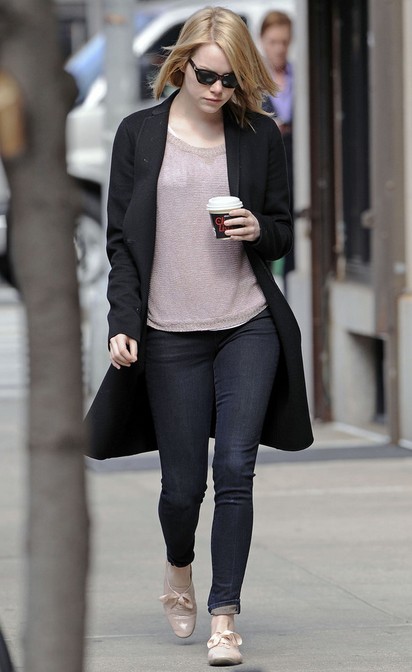 Here is Emma Stone's street look again. We find that she may be a big fan of flat oxfords. She shows off her flat oxfords from her closet again. She steps out in a pair of pale pink shoes. The shoes are embellished by pink bows. The oxfords soften her edgy look.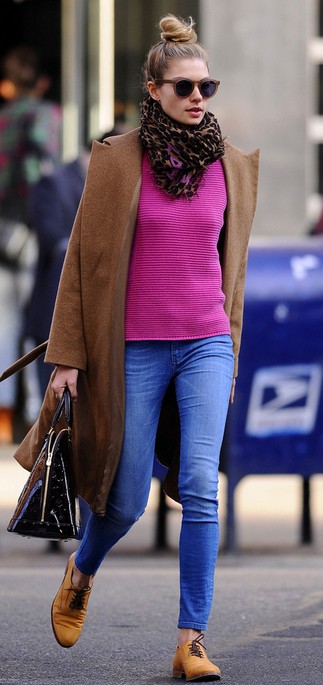 Jessica Hart looks sassy in her outfit with a pair of oxfords. Her shoes shine as brightly as her rose red upper garment. The color of her shoes makes a bright look. There is no hesitation for you to pull out your rose red clothes and show off this kind of shoes.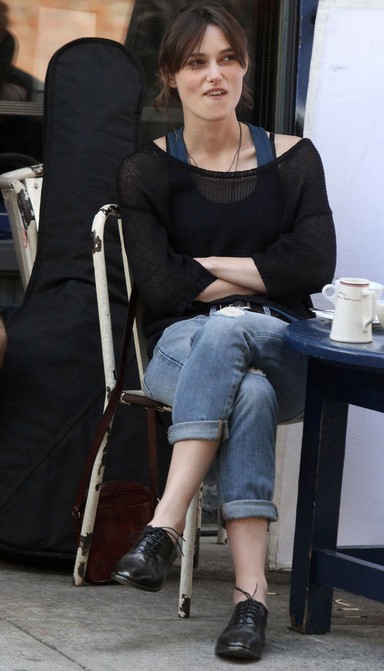 Keira Knightley keeps her causal look with her jean and a pair of black flat oxfords. Here are black oxfords again. Black oxfords are classic enough for you to pair any causal outfit. Why not go out and step out in black flat oxfords?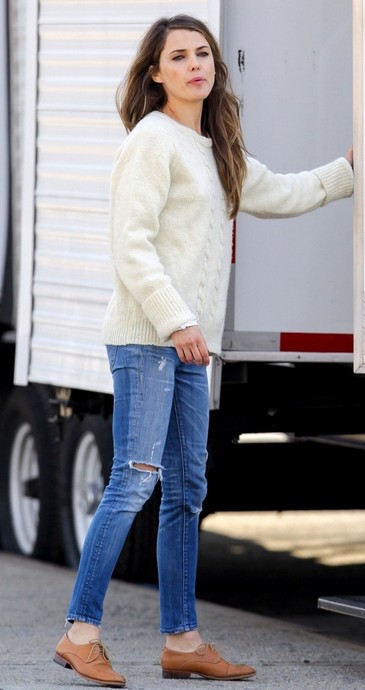 Keri Russell's flat oxfords are classic brown ones. They match the cutout jeans very well and add a different color to her white sweater. If you love your white sweater for winter, you can pair it with the super classic flat oxfords.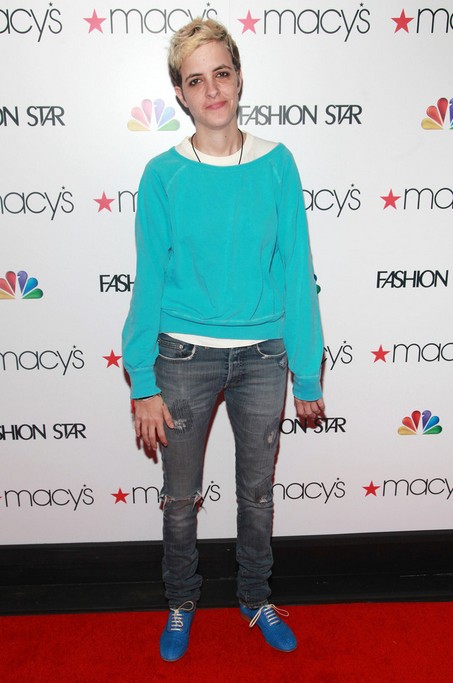 Samantha Ronson's flat oxfords are different from the classic ones. They are navy blue. They are chic and stylish. Samantha Ronson glams herself up with a neon blue upper garment. Her shoes do complement her clothes a lot.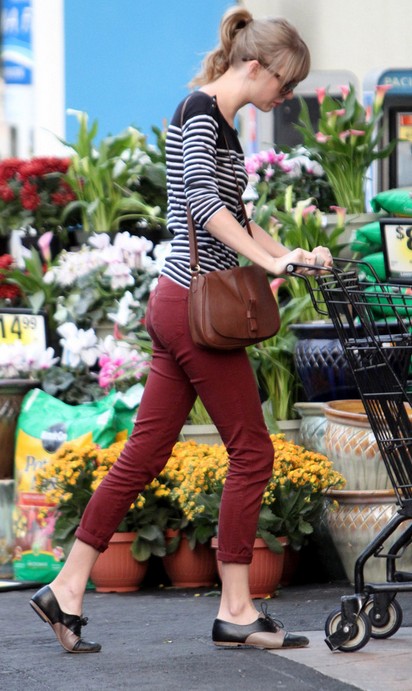 The song bird Taylor Swift steps out in her two-tone flat oxfords. Her shoes are black and brown. They pair her red trousers very well. If you have a strappy shirt and a cropped jean, you can step out in this pair of oxfords boldly.
Hurry to have pairs of oxfords and spice up your closet.