9 Cute Outfits To Wear To A Baseball Game Date
With baseball season in full swing, going to a baseball game is usually a pretty common date idea. It's usually pretty cheap unless you're planning on eating lunch there or getting a beer. However, one of the biggest drawbacks of going to a baseball game is finding something cute to wear. It's a pretty casual date, but still a pretty difficult occasion to dress for. Here are 9 Cute Outfits To Wear To A Baseball Game Date.
Dressy But Still Casual Date Outfit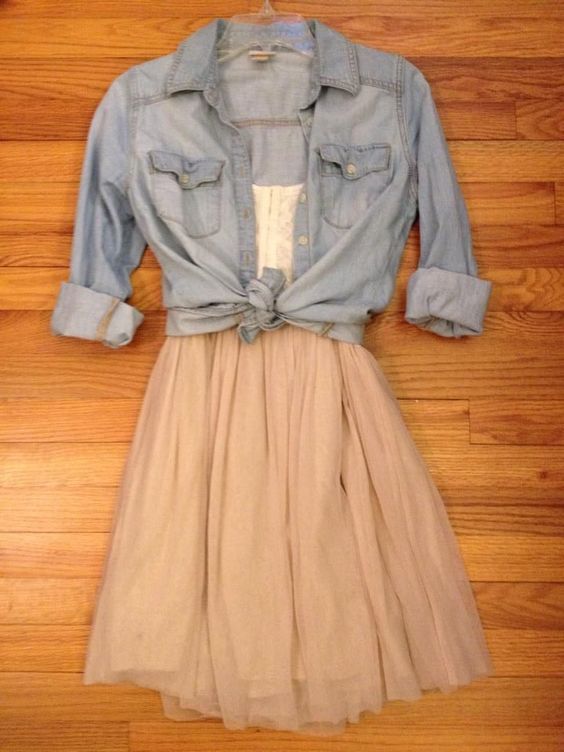 One thing that girls are afraid of is being too dressed up for a baseball game. That's why this outfit is perfect for a date at the ballpark. The denim shirt tied at the top really gives this outfit the effortless feel that it needs along with the tank top under it. The tulle skirt adds a touch of girliness which honestly every single baseball game needs more of. This outfit could be paired with a cute pair of sandals or even a pair of toms since you'll probably be walking most of the day.
Take Tribal Out To The Ball Game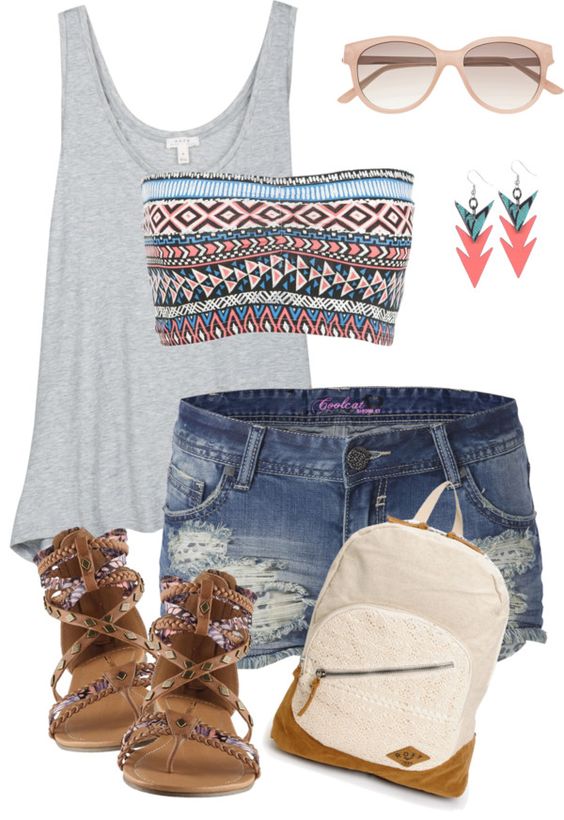 This outfit would be best if you're going in the middle of summer because it will be extremely hot and you want to feel as cool as possible. However, feeling cool and looking cute work together in this outfit. The bandeau is the main star hidden under a loose gray tank top and paired with ripped jean shorts. The bandeau is a great choice especially if you don't want bra strap tan lines…yikes! A backpack is a really good option because then you have everything with you when you go in although it might take a little bit longer to check your bag and you won't have to lug souvenirs around. Sunglasses are a must-have if you're going to be outside all day and the sandals will allow you to be cute and comfy.
Preppy At The Ball Park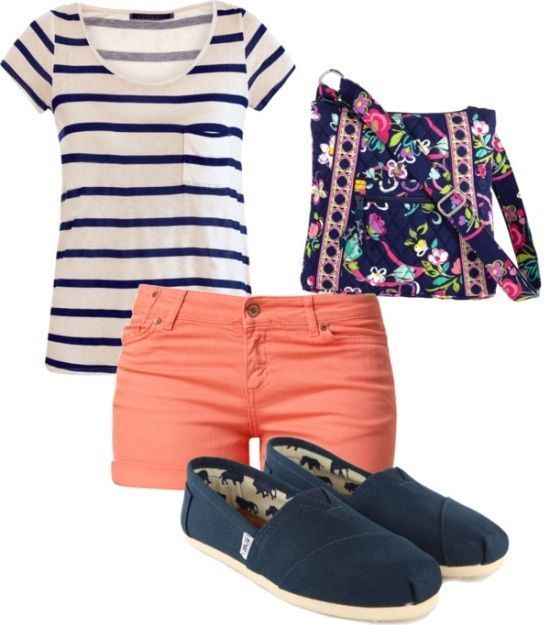 This is one of the simplest outfits on the list. This outfit is for someone who just wants to throw something on and be ready to go. The blue and white striped shirt with the coral shorts is a classic and simple combination. The blue Toms are great for walking around the ballpark and maybe having to wait in line. The crossbody is enough to carry all of your essentials for the day as well.
Classic Baseball Game Outfit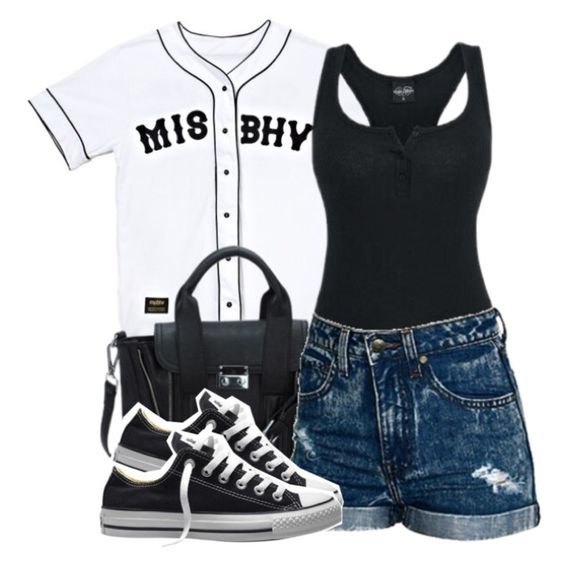 This outfit is one of the classic choices to go with. It's a pretty simple concept and one that still looks good, no matter how you wear it. The black tank top under the baseball jersey is something that is so wearable because baseball jerseys are not the most comfortable things in the world to wear. Pairing the high-waisted denim shorts gives you a chance to show off your curves because a baseball jersey doesn't really do anything for your body unless you get a tight one. The converse is an awesome choice, because of all of the walking and a simple black bag completes the outfit.
Perfect For America's Past Time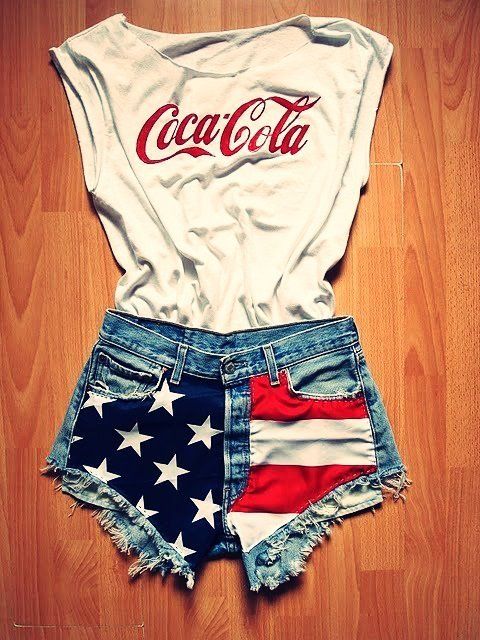 Baseball is known as American's past time so why not show how much you love America? The American flag shorts are what makes this outfit so unique and pairing the shorts with another American classic like a Coca-Cola t-shirt is a genius move.  This outfit is very simple just like the game of baseball and it doesn't involve many frills. Red converse or toms could really make this outfit stand out. You could finish it off with some sunglasses too and even some Americana-inspired accessories. The options for this outfit is truly up to you.
Baseball Park Chic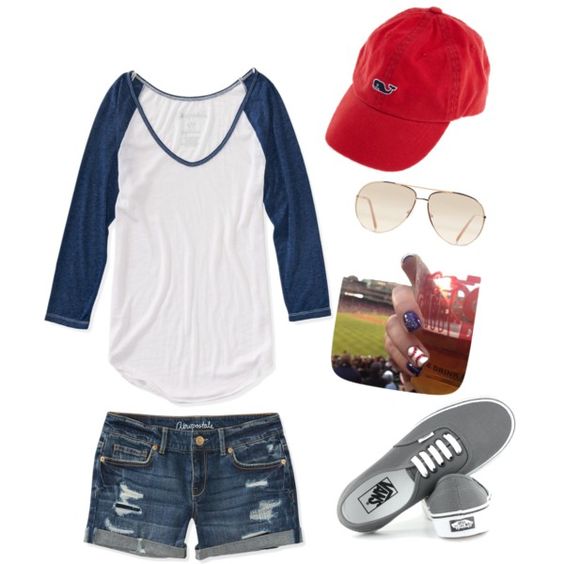 This outfit is very similar to the previous one. It's very simple but such a classic for a baseball game. The baseball-style shirt and the denim shorts are staples. The addition of the Vans and sunglasses accent the outfit perfectly and are very practical for the day of the game. Adding the baseball hat is the finishing touch and what gives the outfit the little extra baseball flair.
A Flirty Look For The Game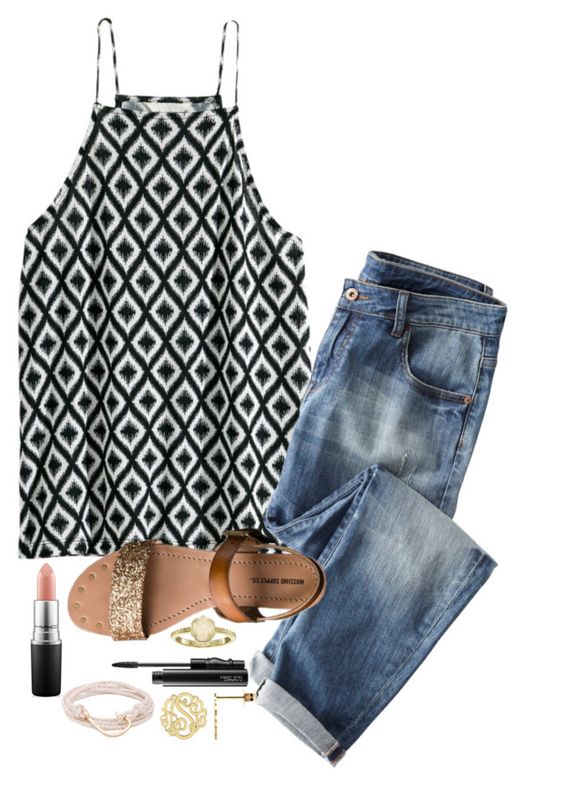 This outfit is one of the dressiest on the list but one of the cutest also. A patterned tank top is great for a baseball game and will feel lightweight, keeping you cool throughout the game. Capris are making the first appearance on the list and wearing capris to a baseball game is sometimes even better than shorts. Depending on how the weather turns out for your date, capris are a great choice. Adding the dressy sandals is the perfect accent to make the outfit even dressier and give it that extra flirty feel.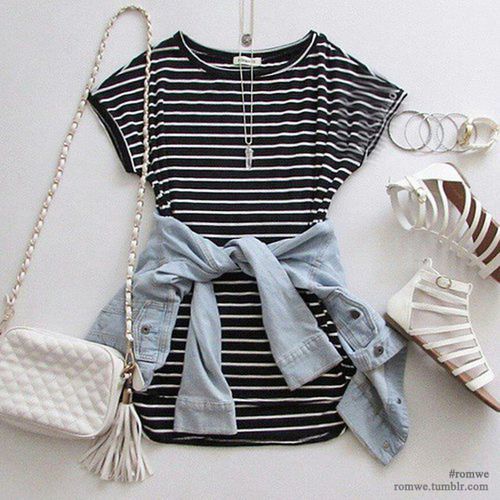 This outfit works extremely well for a baseball game. It's dressy and casual at the same time and has become a popular item worn at baseball games. The black and white striped t-shirt dress is light, flowy and simple. It will work well in extremely hot or slightly cool weather. The addition of the denim shirt as an accessory is such a popular trend right now and can be worn later at night unless your date holds you close! The white sandals and white bag offset the black dress and are elegant without being too fancy for a game.
A Unique Game Day Outfit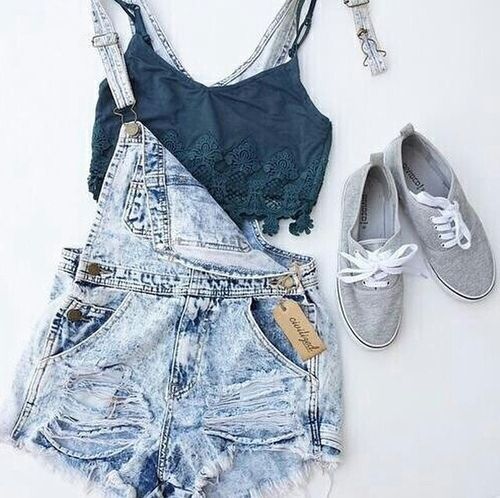 The last outfit is one of the most unique for a baseball game but still really cute. The overalls are a throwback and have come back as one of the trendiest looks this summer. The bralette instead of a jersey or t-shirt is a unique twist on the classic look and makes the outfit a little bit sexier. The simple gray shoes make the outfit a little bit more casual and adding a hat would be a great addition to complete this look.
Baseball games are fun dates and picking out your outfit shouldn't worry you. You don't have to give up being cute just because you're going to a sporting event. Hopefully, these outfits gave you a guide and some ideas of what you can wear to a game. Find more outfit ideas on prettydesigns!