Alexandra Breckenridge's Tattoos – Lettering Tattoo on Upper Back
Actress Alexandra Breckenridge wore a splendid lettering tattoo at her back shoulder when she attended at the 13th Annual Warner Bros in Beverly, California.
Recently, the letter tattoo becomes more and more popular. There are 26 letters from which you can choose. The impressive tattoo with letter A in the center and the vivid lines round the center is full of romantic and cool factors.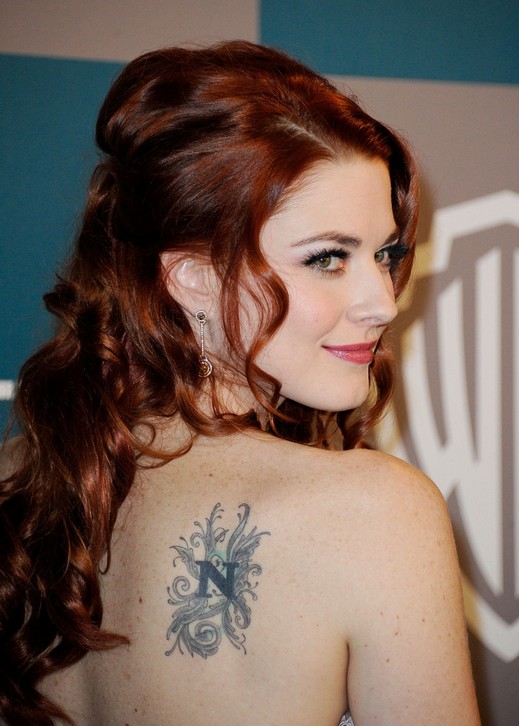 Next time for more charm and special factors, you can also make full use of your creative mind to make your back shoulder tattoo more impressive and eye-catching.