12 Amazing Two-Tone Hairstyles
The ombre colors have made our hairstyles more wonderful for most women. You will have the right to choose which colors you'd like to wear on your head. But keep in mind that the new colors should go well with your skin tone and eyebrows and you can use them to accentuate your best features. Are you ready to embrace the new hair color designs? Check out 12 amazing two-tone hairstyles in this post and draw some inspiration!
Brown to Grey Ombre Hair
To avoid a dull look of the brown hair, it will be great to put some silver grey highlights at the bottom. This medium hairstyle can be a perfect choice for your winter look.
Silver to Blue Ombre Hair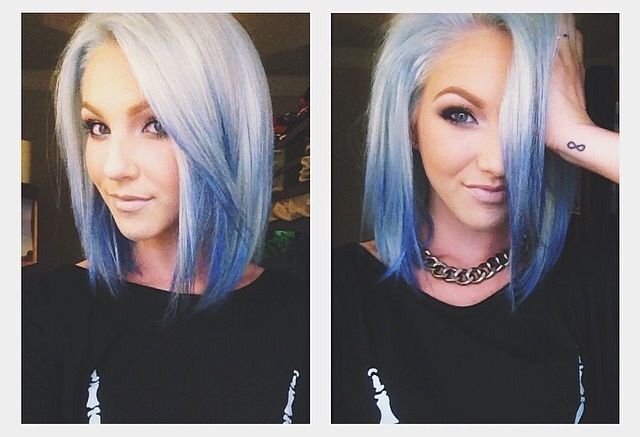 It is cool to pull off this silver to blue ombre hair if you are not bold enough to wear a blue hairstyle. The flattering shoulder length makes it work well for girls of every style.
Brown to Blond Ombre Hair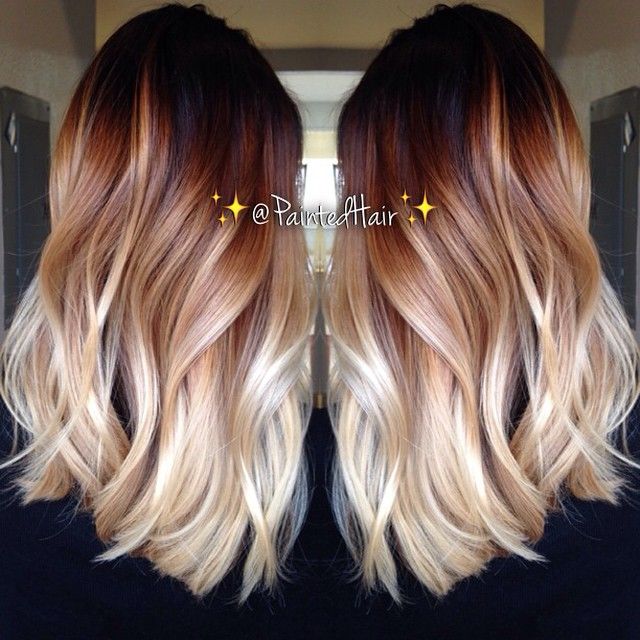 Blond hair has always been the most charming hairstyle for women. This time, you can make a little difference by adding some sweet caramel highlights at the ends.
Trendy Long Bob Hairstyle for Ombre Hair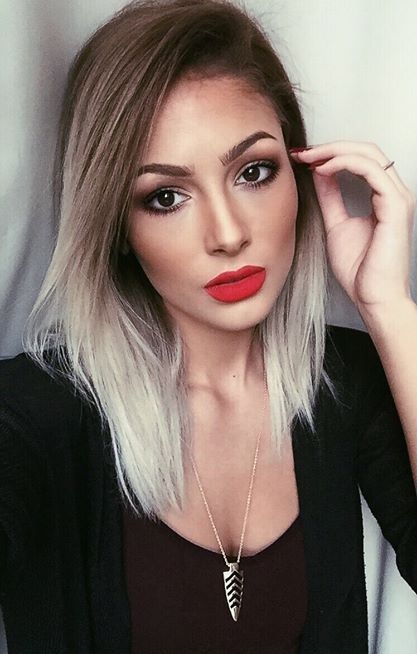 The long bob is being really popular for girls. And it will be more fantastic to incorporate this season's hottest ombre color into it to create your very own hairstyle.
Straight Ombre Hairstyle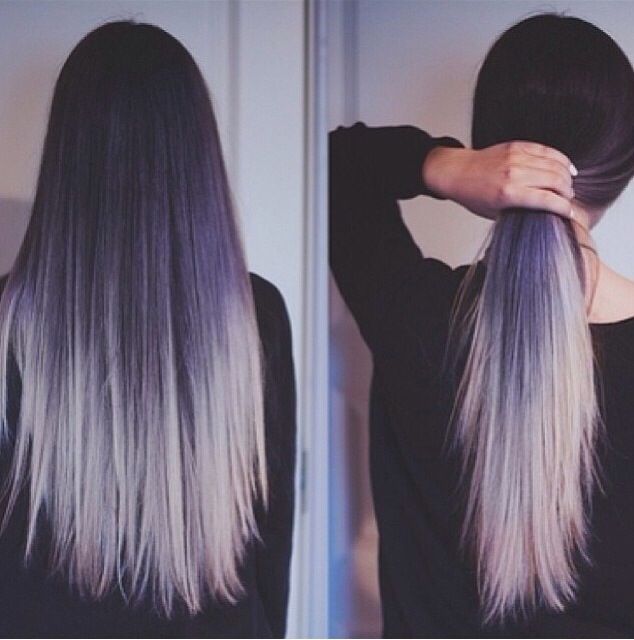 Ombre colors can give extra interests and movement to long straight hair. They will make your hairstyle look fuller and dramatic.
Pastel Pink Hair Color Idea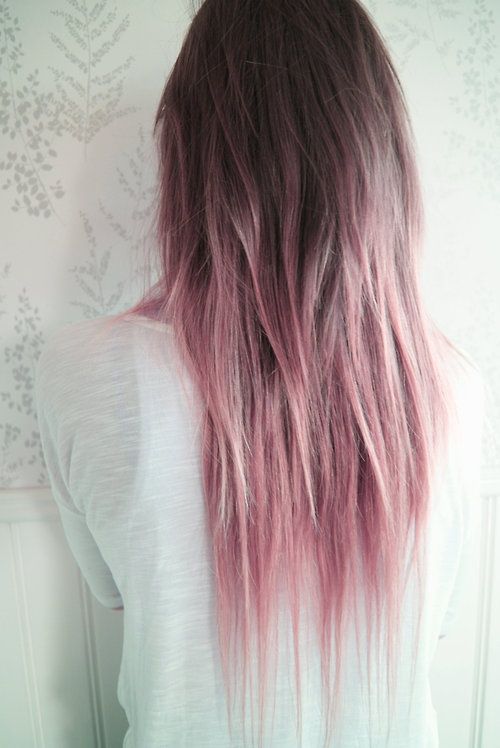 The pastel pink color looks very fantastic on this very long straight hair. It takes our breath away with the beautiful rose-pink shade and crafted layers.
Blond Wavy Bob Hairstyle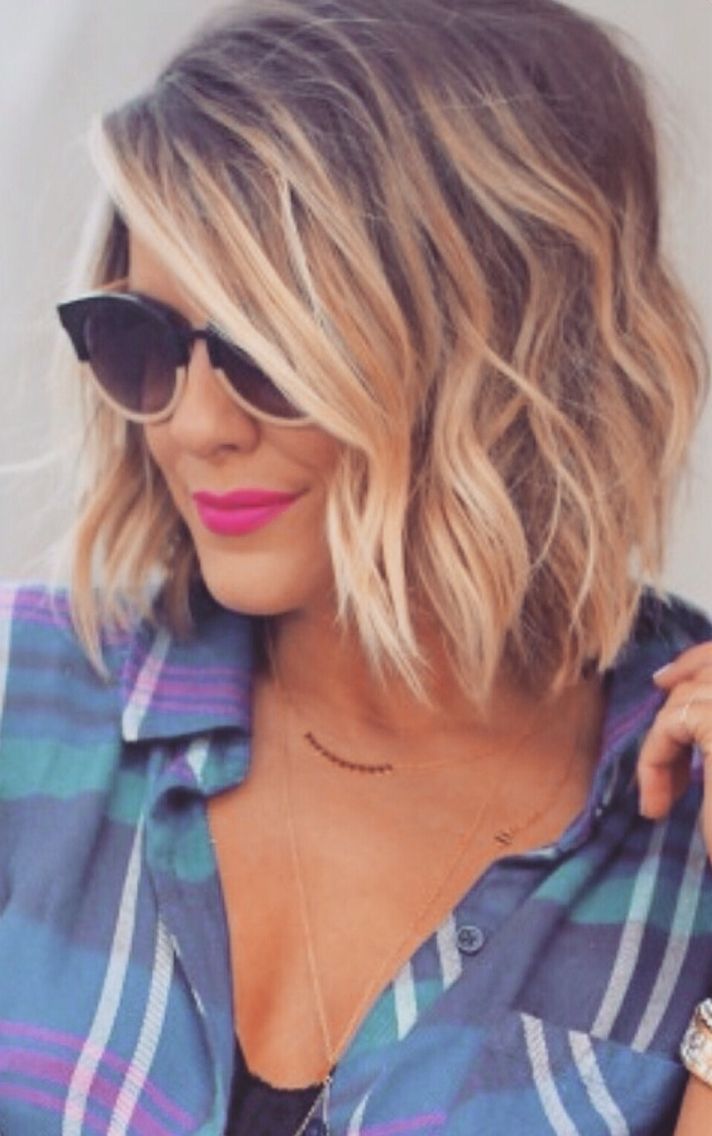 Purple Wavy Hairstyle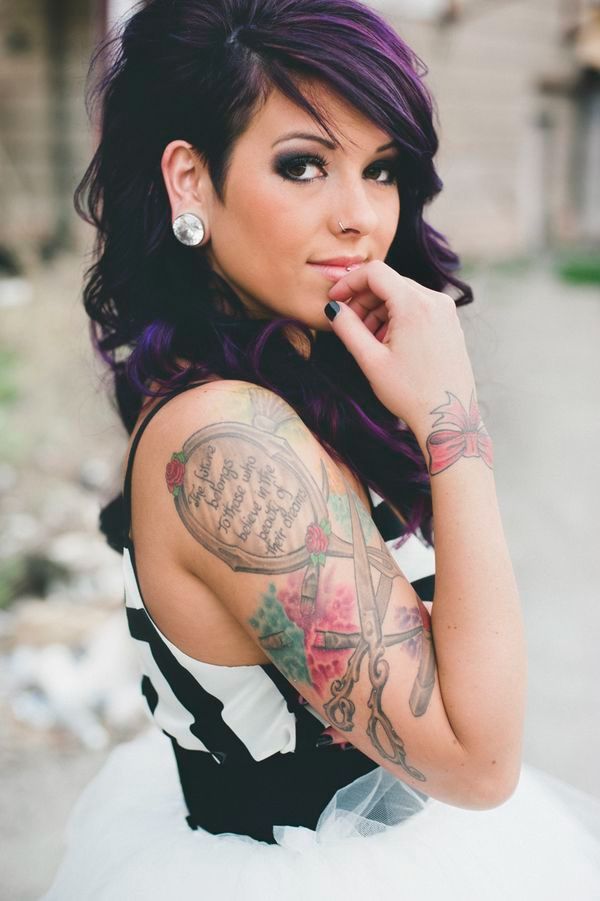 Women always want to look mature and sophisticated. I bet the dark purple hair that styled into soft, large waves will make all your dreams come true.
Blond to Red Ombre Hair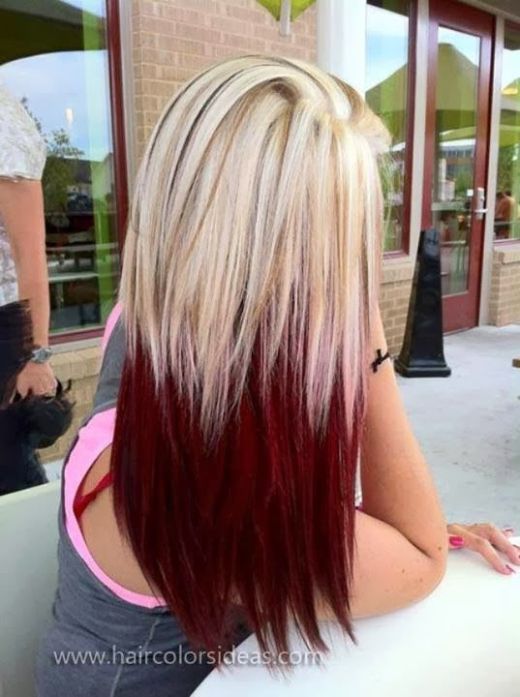 This is a reverse version of the conventional ombre hairstyle and it is a totally creative way to wear the fiery red color for your blond hair.
Red to Orange Wavy Hairstyle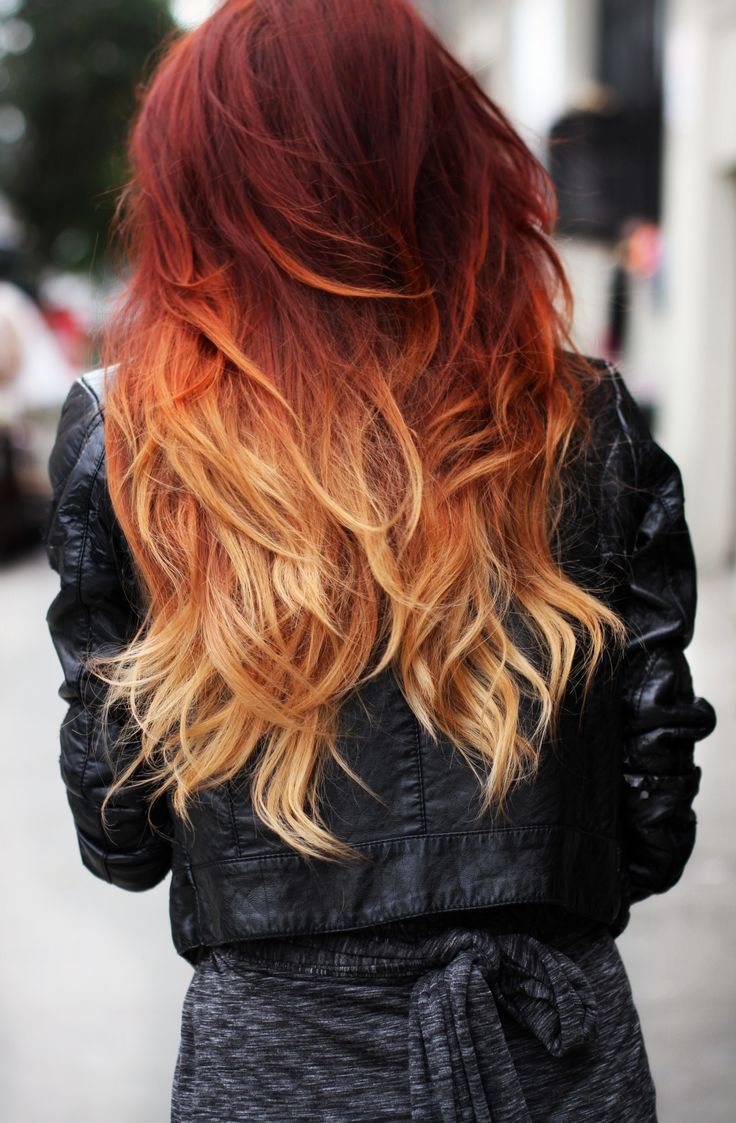 The warm colors like red, copper and orange are being so hot this season. This hairstyle provides us with  a good example of how to wear them for a stylish and trendy look.
You can find more (two-tone hairstyles) on prettydesigns.com