Festive Christmas Wedding Ideas on a Budget – Ideas for a Christmas Wedding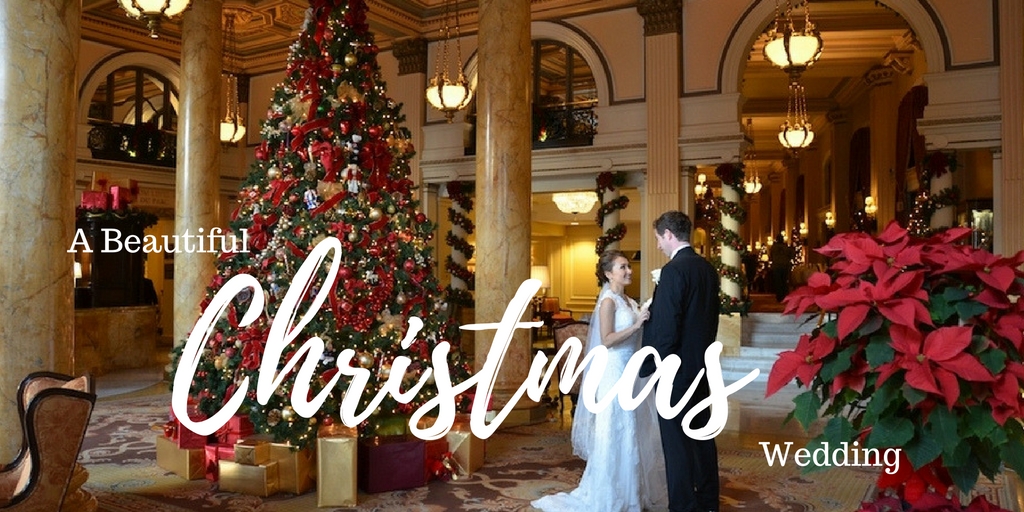 Christmas is the season of giving! It is a time for families to come together, give gifts, celebrate the birth of Jesus, and spreading Joy to the World! As the song says, it's the most wonderful time of the year!" So why not make it the season of love and marriage as well! Christmas time would make the perfect time for a wedding, and comes with a beautiful theme!
The best part about deciding to throw a Christmas wedding is that most of the big questions are already answered for you! Color Scheme? Red and Green! Time of year? December of course! Decorations? Christmas Trees EVERYWHERE!
You can also play off of some of the most popular Christmas songs to pull out decoration ideas! "Deck the hall with boughs of holly" gives you the holly berry as a beautiful adornment in a bouquet, centerpiece, or even hair pick! " Oh, and don't forget about the mistletoe!
One thing I have noticed about Christmas is that it is OK to go big and bold and flashy! In fact, most people expect each year's decorations to get bigger and bigger! As I drive around town I see some pretty gaudy and ridiculous decorations in front of people houses (including those ginormous house sized inflatables) but you know what? I love them! They do their job of bringing smiles to peoples faces and spreading holiday cheer!
While I am not suggesting you set up giant inflatables at your wedding, I am saying that it's OK to go a little overboard with Christmas trees, lights and the whole red and green theme! I'm sure your guests will be expecting it, and appreciate the joy it will bring!
Something you should be sensitive about is the date you choose! While this is a Christmas theme wedding, I would not endorse planning your wedding to be exactly on December 25th (or the 24th for that matter). In fact, I would even say don't go past the 20th! That way your guests have a whole five days to get home and prepare for Christmas with their families.
I hope these ideas find you in good holiday spirit, and help you in planning your Christmas themed wedding!
Christmas Trees
The easiest way to identify the Christmas theme is by the Christmas Trees. The great thing about using them for decor in the background of your wedding is that you don't even have to decorate them. Just string some lights on them, and let the lights mesmerize your guests (although if decorating them with lots of ornaments is your favorite part then go for it)!
Some people have something wrong with using fake flowers at a wedding, like it brings some sort of omen to the couple. However, real flowers cost almost double what fake ones do. With Christmas trees, it all depends on the size of tree that you want. If you decide to go with mainly 6ft Christmas trees, well then live ones would be the best way to go because they are only $15 at places like Lowes.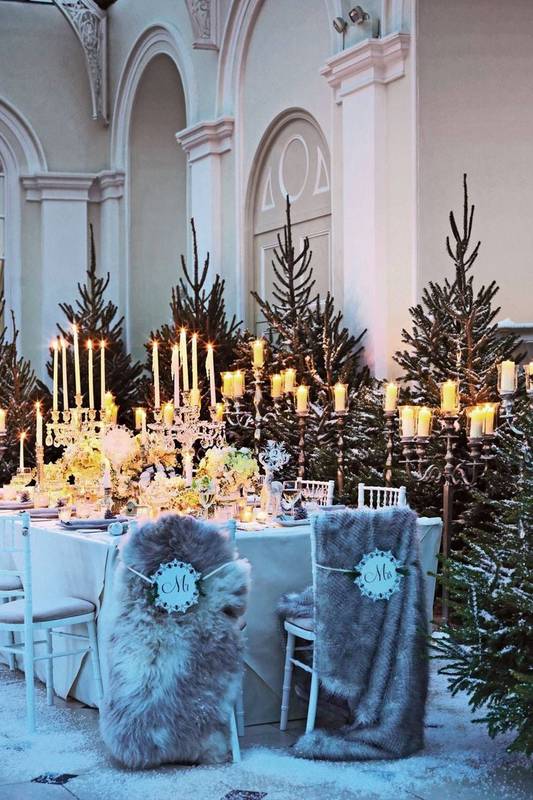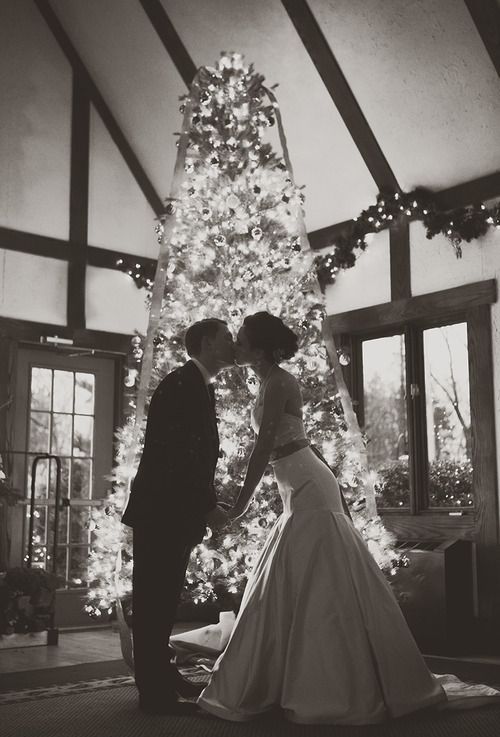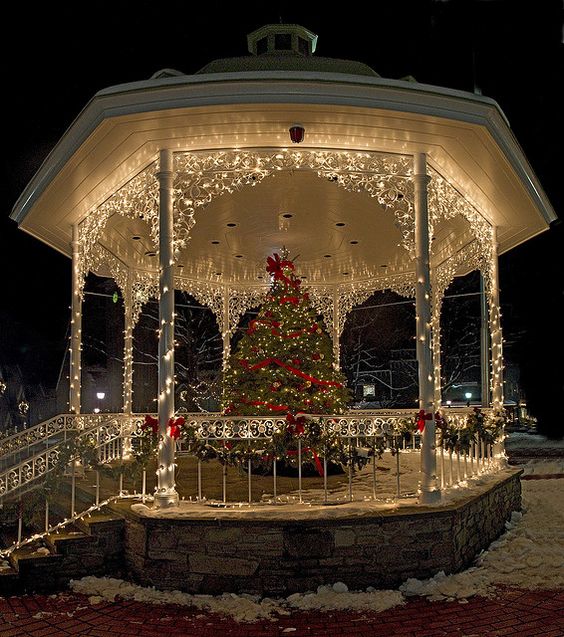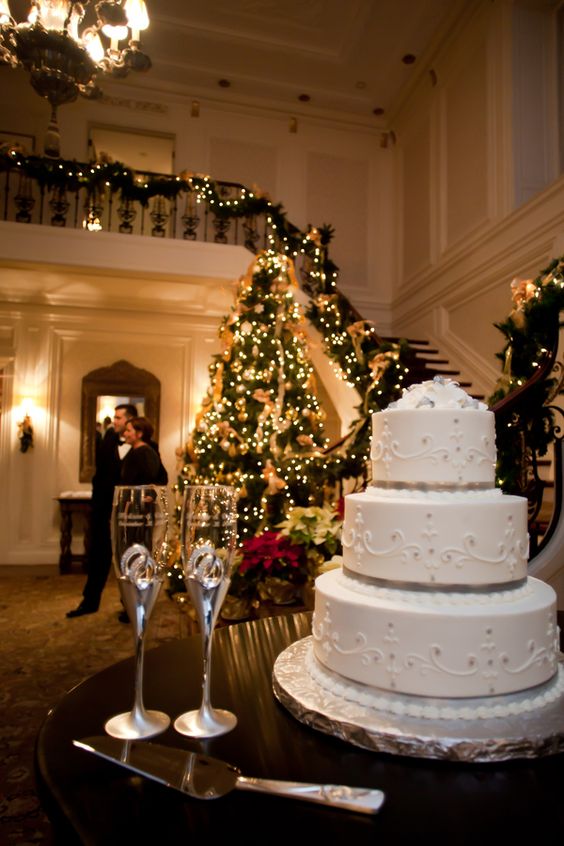 You can use trees anywhere and everywhere that your creativity allows! Look at these tiny little Christmas trees as centerpieces!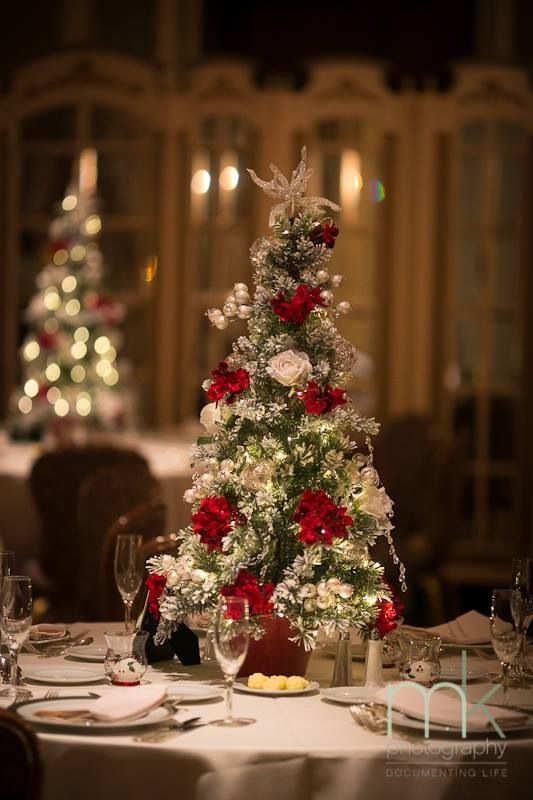 Or even take note of this gorgeous wedding where the bride was NOT afraid to use as many trees anywhere she could! And it makes for a stunning aisle to look at!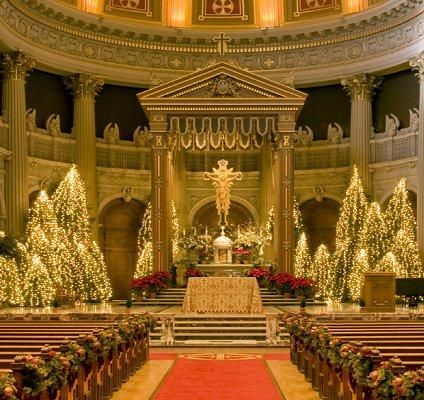 Now, if you do go with fake trees, and are wondering what you are going to do with a bunch of trees after the wedding, consider donating the trees! There are always local places that accept Christmas Tree donations for families who otherwise can not afford to have one!
Ornaments
Just as much as trees identify with Christmas, so do the little ornaments that hang from them! I love when a tree is all decked out in ornament glory, but when it comes to a wedding, ornaments can be so versatile!
They Can Be Used As Escort Cards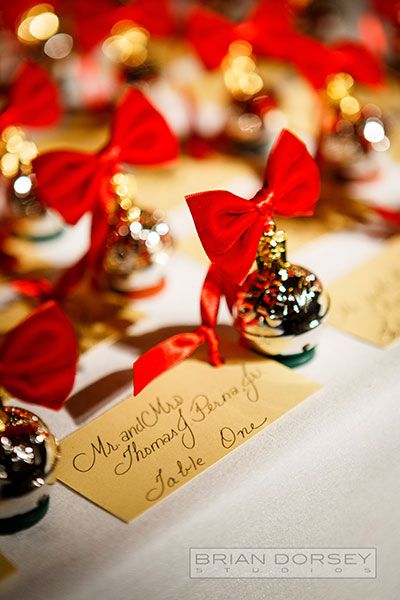 They Can Be Used On The Cake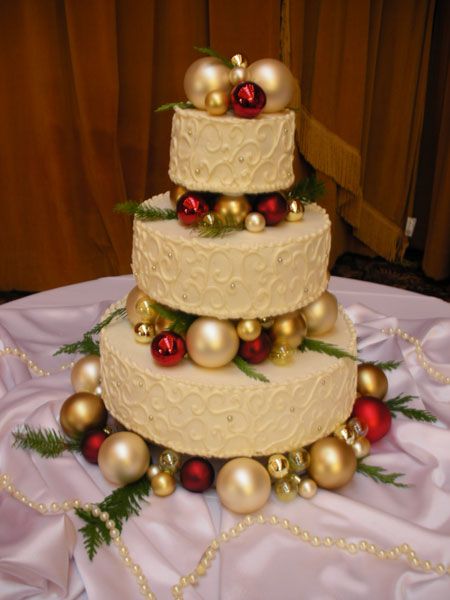 They Can Be Used As Guest Favors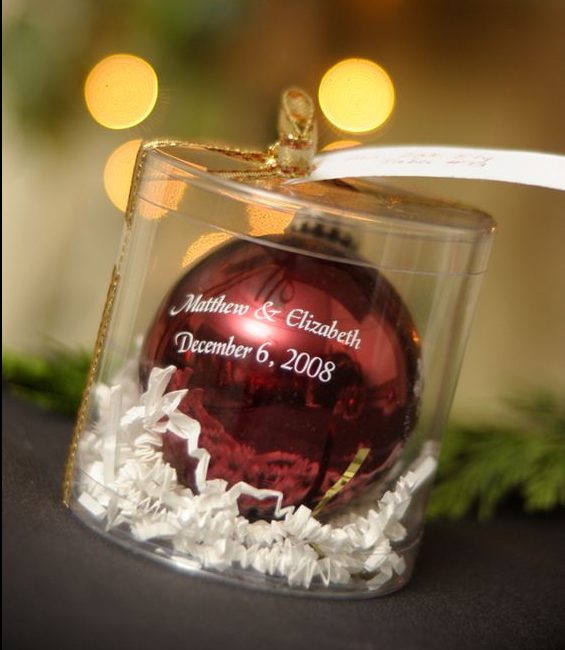 They Can Be Used For The Guestbook
This is a great idea! Have your guests sign ornaments, and hang them on an empty tree! They will write words of wisdom and encouragement for you, and then after your wedding you will have a whole bunch of beautiful ornaments! Then every Christmas you can pull these out and see them every year!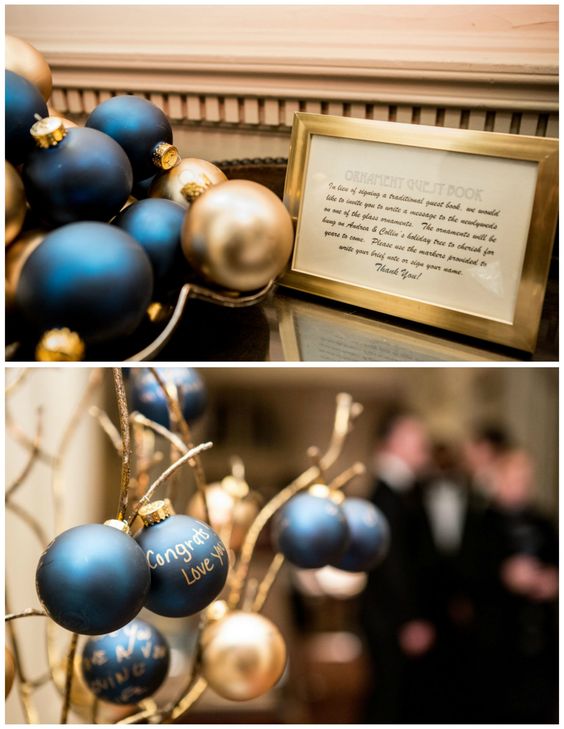 They Can Be Used As The Centerpiece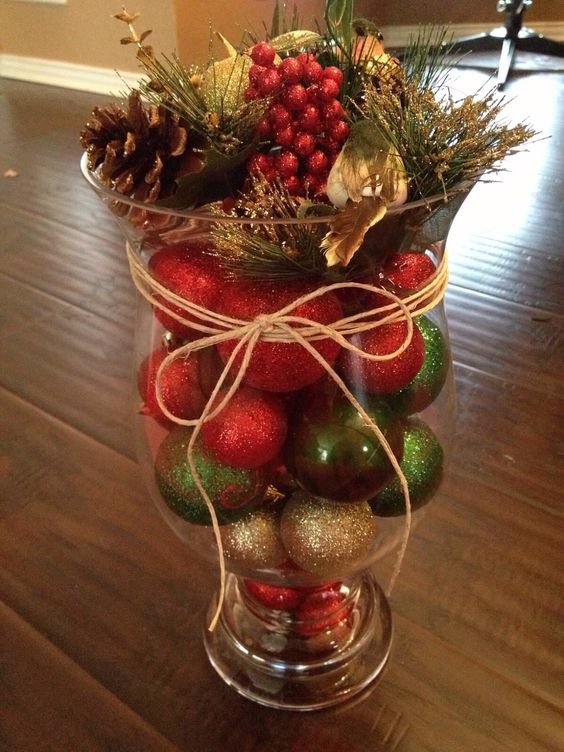 Candy Canes And Stockings
Even more clearly Christmas decorations, candy canes and stockings can be used just about anywhere to create cute and christmass-y wedding decorations!
Silverware Holder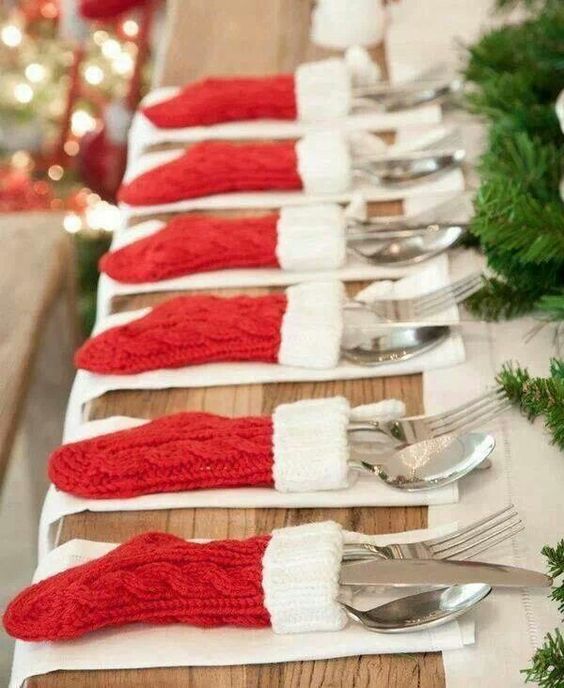 Centerpiece

(Image Credit)
Placecard Holder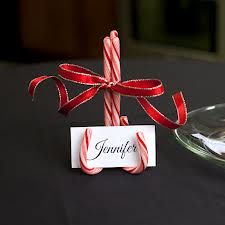 The Bridal Party 
From the dresses and bouquets to the tuxes and boutonnieres, you have a lot of people to get ready for your big day! But if you want a Christmas wedding, then these questions are easy to answer! Stick with a poinsettia or red rose bouquet, holly berries for the boutonnieres, and then the dresses could be red, green, or both!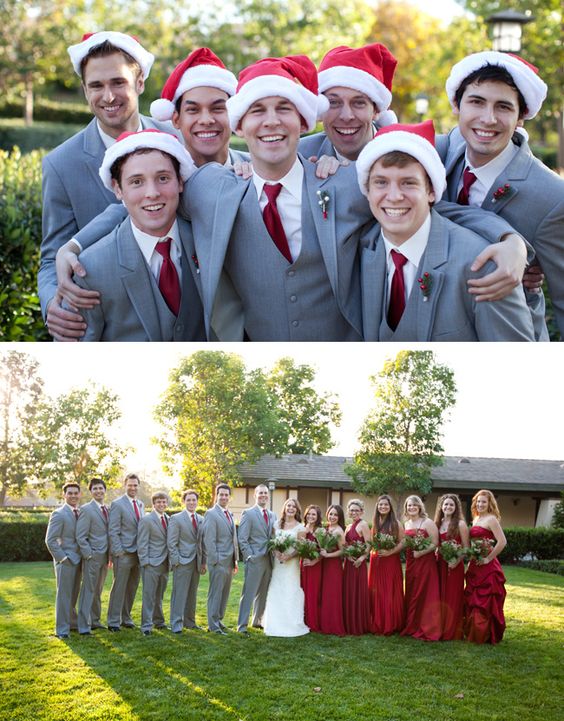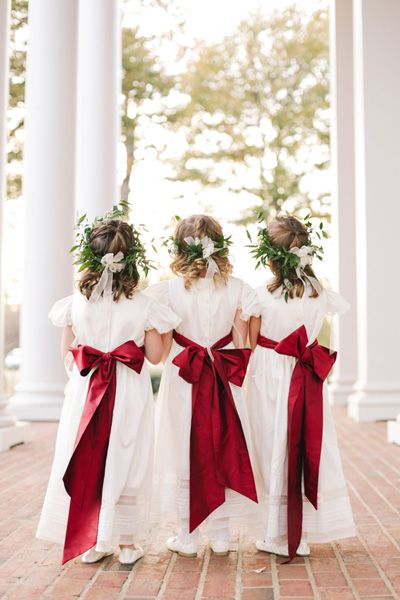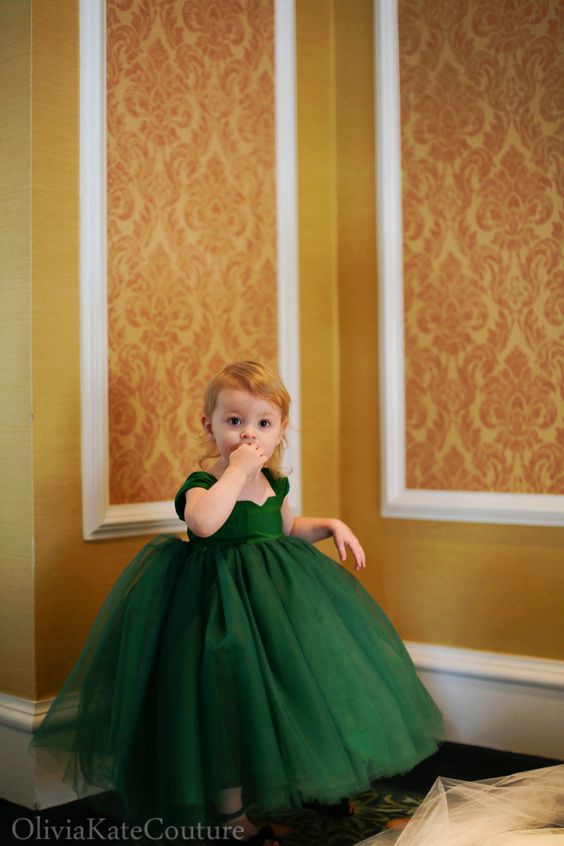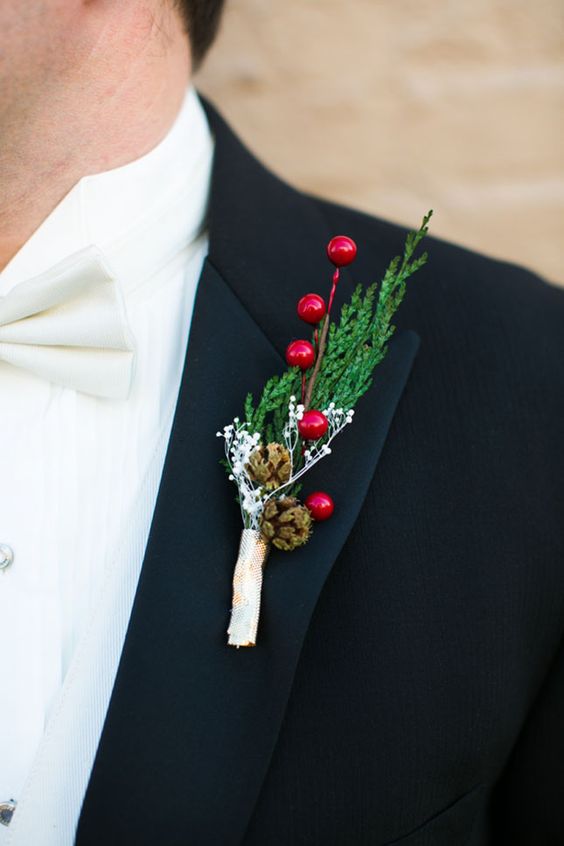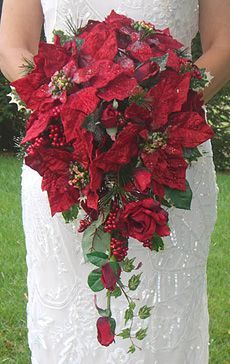 The Bride
As the bride you could go one of two ways. The first way (and this is the one that I would personally choose) would be to choose a traditional wedding dress, and then dress it up with some red or green accessories, like this: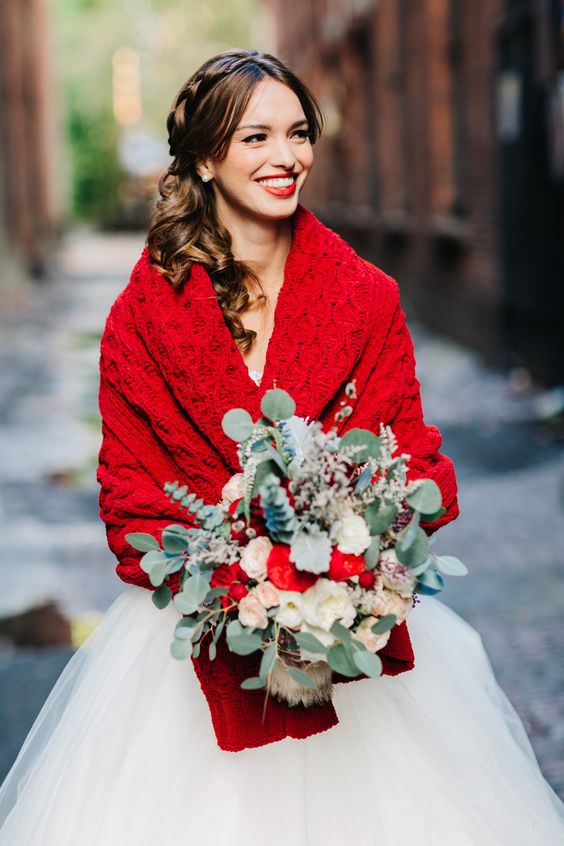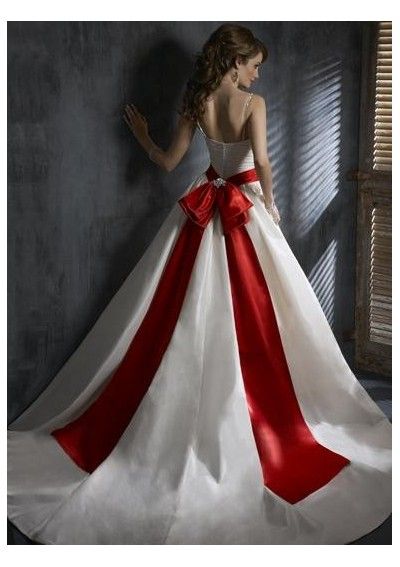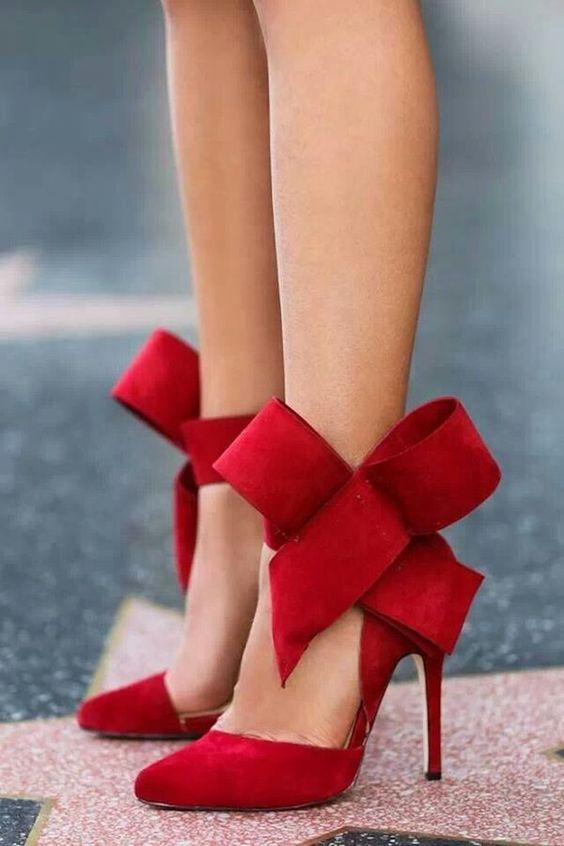 Embrace the Christmas Spirit
Above all, just pull inspiration from the season itself! There are so many songs, and traditions that you could use in your wedding, that would create a beautiful and loving Christmas atmosphere!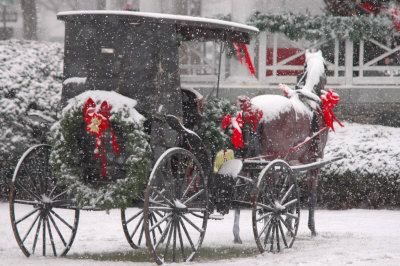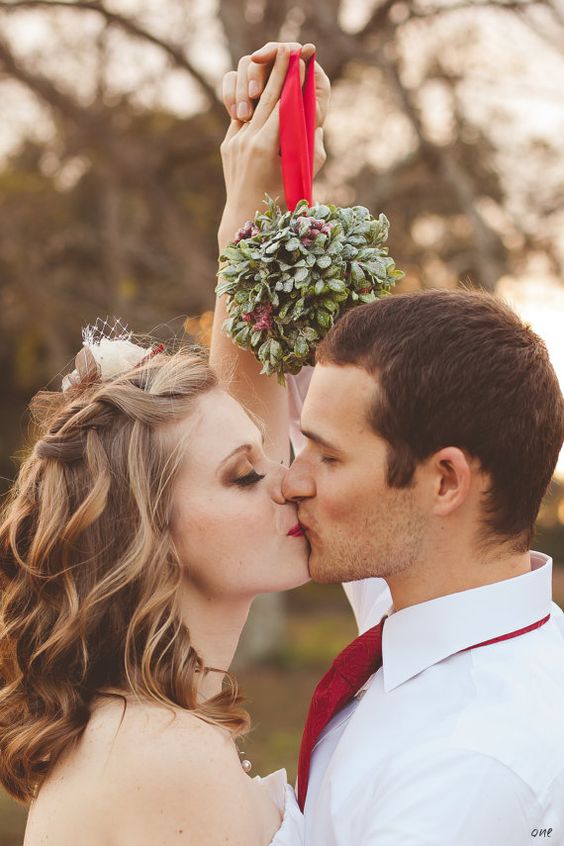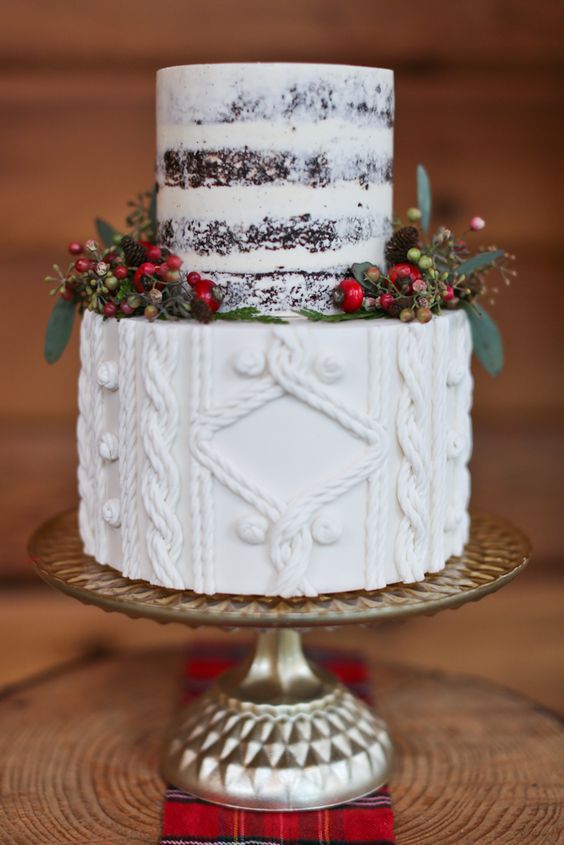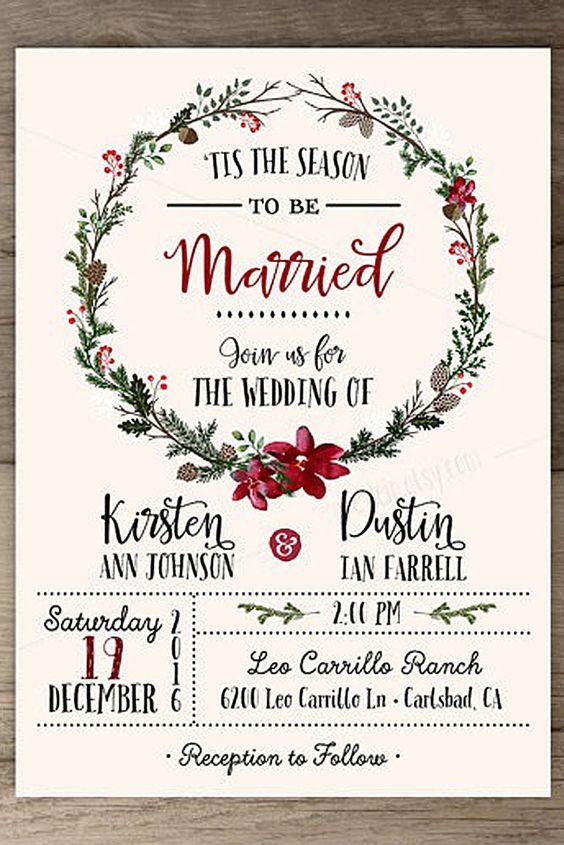 I hope this post finds you in good cheer and holiday spirit, and give you lots of ideas and inspiration for your Christmas themed wedding!