7 Best Lazy Day Hairstyles – Easy Hair Styles for Girls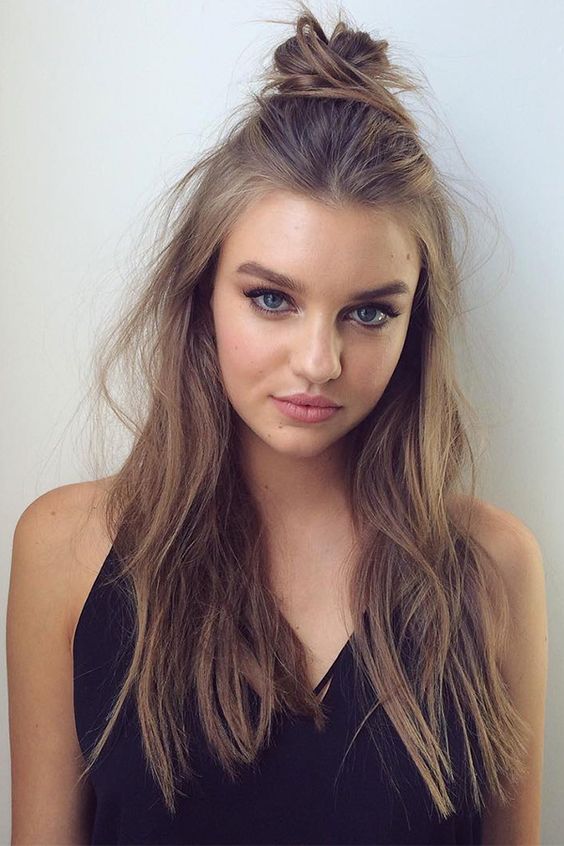 Doing your hair can significantly improve the way you look, but it can also be a tiring hassle that you just can't handle sometimes. Whether you wake up late for work or you just don't have enough strength and motivation to arm yourself with a curling iron, there are many hairstyles that don't require much effort or time to achieve. Keep reading to discover some of the best lazy day hairstyles you can try out for yourself.
1. High Ponytail

You can't go wrong with a high ponytail on super rushed mornings. Keep it classy and neat by making sure that your hair looks smooth and slick. Wrap a piece of your hair from your ponytail around the hair band you use and secure it with a bobby pin to increase the professionalism of this two-minute style.
2. Side Braid

A side braid is cute and super easy. Just part your hair deeply on one side, swing your hair to that side, and secure it into a loose braid that looks effortlessly chic. Bring bobby pins with you to work to capture tendrils that come loose throughout the day.
3. Go Natural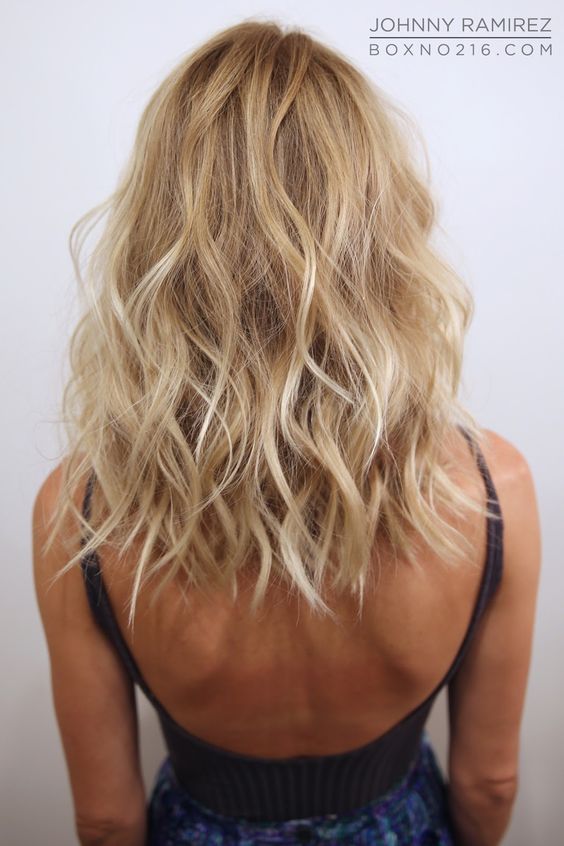 Going natural with your hair is always the easiest, fastest option; and it can be cute, too! Shower before you go to sleep and let your hair air dry overnight. In the morning, avoid brushing it out. Instead, scrunch it with your fingers, create a loose part, and spray flyaways with a texturizing spray to maintain a neat finish.
4. Half-Up Bun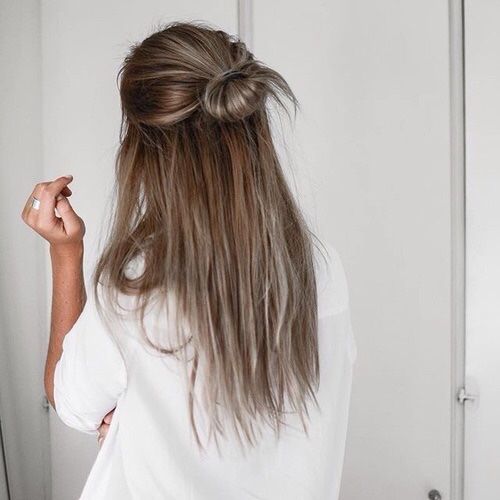 If you have more than five minutes in the morning to do your hair but don't have thirty to spend with a flat iron, secure half of your hair up into a bun. This trick creates a cute, trendy style while eliminating half of your hair from the amount you need to straighten. You can leave the rest of your hair natural, or straighten it in half the time.
5. Ponytail with Tendrils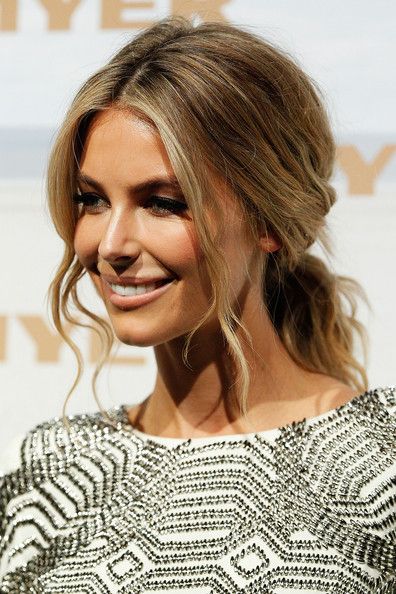 To add class and femininity to a standard ponytail, secure your hair into a low to medium ponytail and leave a small amount of hair out near your ears on both sides. Use a thin curling rod to curl those tendrils to create a pretty, girly look in five minutes or less. If you love the curtain bangs, check out this post.
6. Braid Curls

If you have a late night or know that you're going to be too tired or rushed to spend any significant amount of time on your hair the next morning, tie your wet hair up into braids before you go to sleep. Create as many braids as possible (four to six is great) and braid down as close to the bottom of your hair as you can.
When you wake up in the morning, run a flat iron over your braids and release your hair. Don't freak out if your hair looks way too crimpy; it will settle down quickly to a more natural wave. Before you leave the house, scrunch your hair and set it with a texturizing salt spray to keep your easy curls neat all day long.
7. Messy Bun

Ah the messy bun: the Holy Grail of lazy day hairstyles. If you really want to embrace your lazy day spirit while still looking cute, try twisting your hair into a messy bun before you head out the door.
Start with unwashed hair and put it into a high ponytail. Twist the ponytail until it collapses in on itself in a tight spiral and secure this twist with a second hair band. Use your fingers to twist and separate your bun until it is arranged how you like it. Spray your hair with a texturizing spray or non-stiffening hair spray to ensure a long-lasting finish.
Lazy day hair doesn't have to equal ugly hair. Use the tips in this post to create seven different lazy day hairstyles; you might just discover they're so cute and easy you want to try a new one every day of the week.