35 Best Ways to Style the Curtain Bangs
In the glitz and glamour of Hollywood, fashion and style are often at the forefront of every star's mind. And as one of the trendiest hairstyles to grace the red carpet and beyond, curtain bangs have become the starlet's go-to style. These beautifully face-framing, versatile bangs have found their way onto the locks of numerous celebrities, each adding their own personal twist to the trend. In this article, we'll spotlight some of the best celebrity interpretations of curtain bangs and explore why this hairstyle continues to capture the hearts of the stars.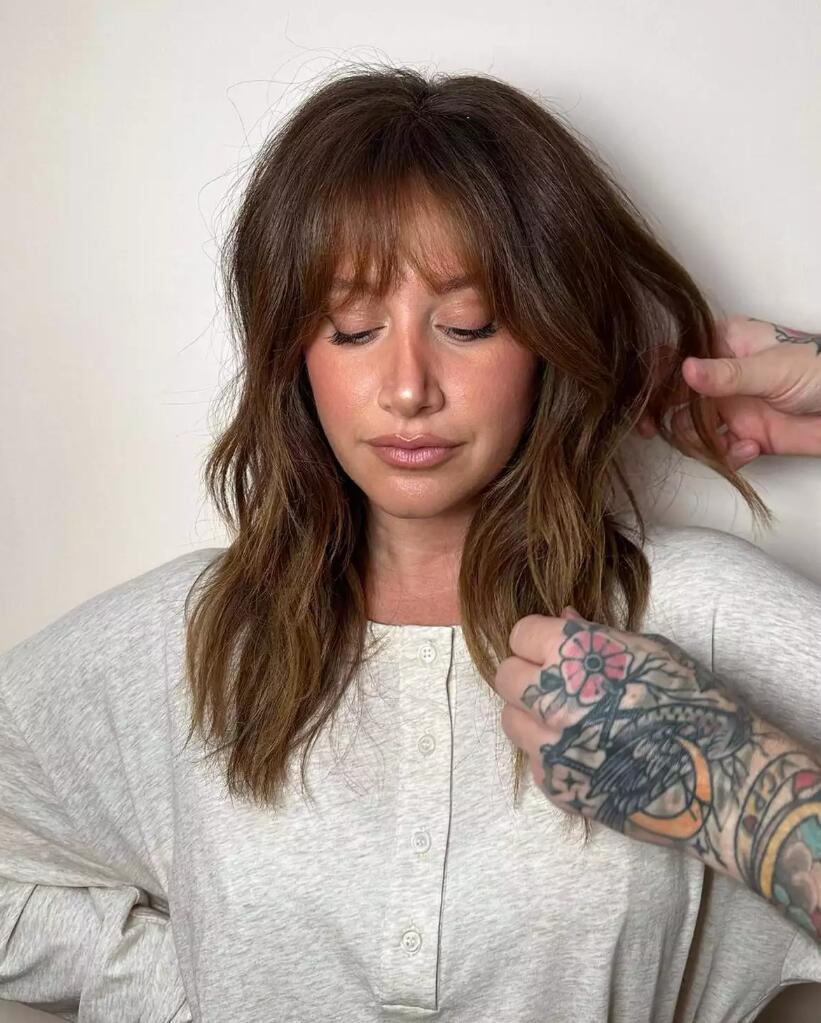 The Charm of Curtain Bangs
Before we dive into the celebrity trendsetters, let's uncover the appeal of curtain bangs. Named for their unique style reminiscent of a pair of drawn curtains, curtain bangs are parted down the middle, with each side flowing down towards the cheeks. This design creates a symmetrical frame around the face, drawing focus to the eyes and cheekbones.
Curtain bangs effortlessly blend style and practicality, providing a low-maintenance yet fashionable hairstyle that is perfect for both red carpet events and casual day-to-day life. The versatile nature of curtain bangs allows them to be tailored to fit different hair lengths, types, and personal style preferences, making them a highly adaptable hairstyle choice.
Celebrity Curtain Bangs Hall of Fame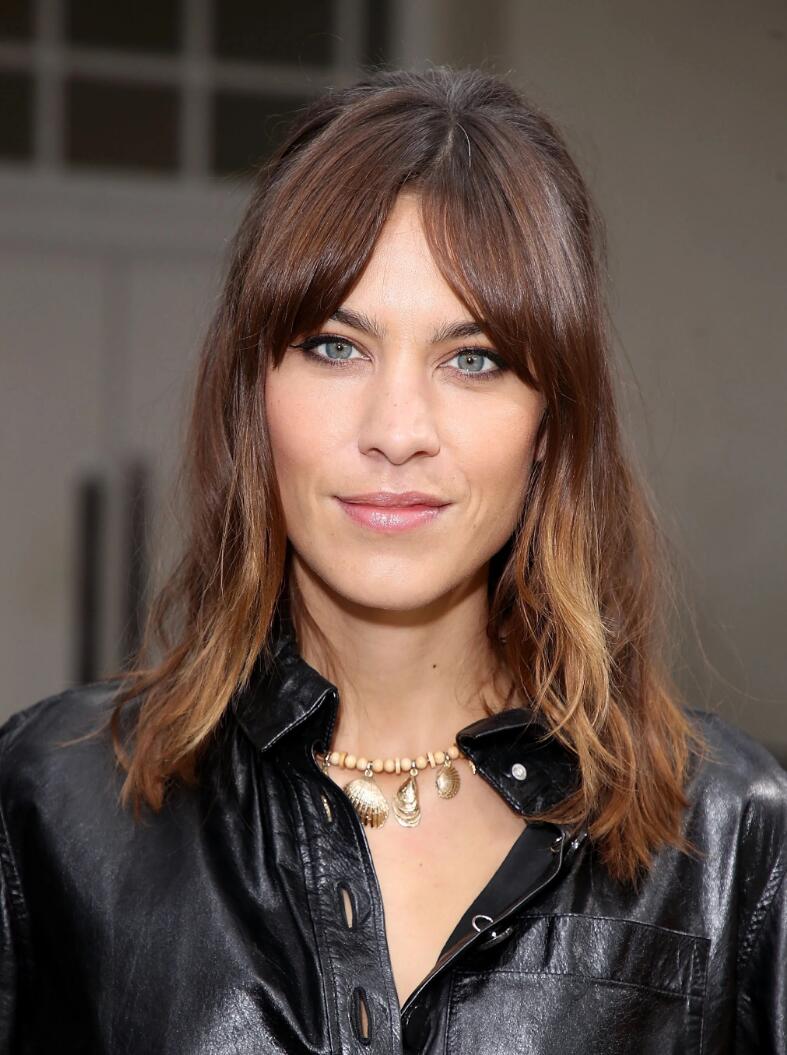 Jennifer Lopez: The queen of reinvention, JLo has rocked several hairstyles throughout her career, but one of her most memorable looks has to be her stunning curtain bangs. Jennifer's approach to curtain bangs is sleek and elegant, often paired with long, flowing locks, creating a look that's both sophisticated and timeless.
Alexa Chung: This British model and TV presenter is often credited for bringing curtain bangs back into fashion. Alexa's curtain bangs exude a cool, carefree vibe, perfectly complementing her trademark messy bob.
Dakota Johnson: Dakota Johnson's curtain bangs are practically as famous as she is. The actress has become synonymous with this chic hairstyle, which she often wears slightly longer, grazing her eyelashes to give a soft, alluring look.
Camila Cabello: Known for her long, luscious locks, the pop star added a fresh twist to her signature look by incorporating curtain bangs. Camila's bangs add a playful element to her style, often worn with natural texture for a laid-back yet fashionable look.
Customizing Curtain Bangs for Your Face Shape: A Definitive Guide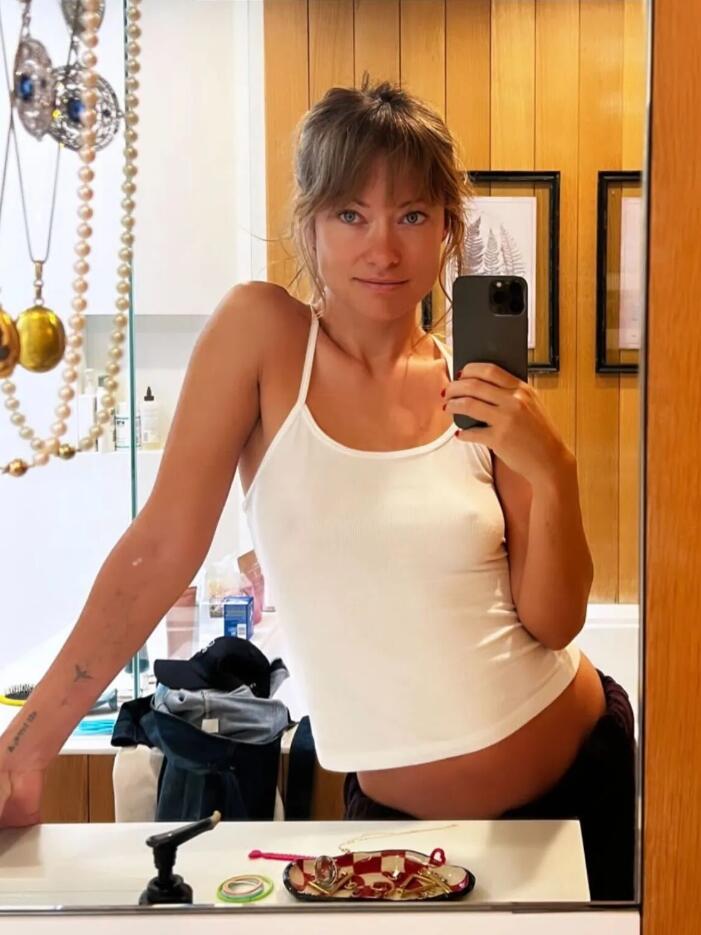 While it's true that curtain bangs have a near-universal appeal, to truly rock this hairstyle, it should be customized to flatter your unique face shape. Each face shape has specific characteristics and features that can be enhanced with the right haircut and style. Here's how you can tailor curtain bangs to suit your face shape, accentuating your best features:
1. Oval Face Shape:
An oval face shape is considered ideal because of its balanced proportions. If you have an oval face shape, you're in luck, as most hairstyles, including curtain bangs, will suit you. The symmetrical nature of curtain bangs enhances the balanced proportions of an oval face. Opt for mid-length curtain bangs that hit around the cheekbones to add structure and highlight your features.
2. Round Face Shape:
Round faces are almost as wide as they are long, with full cheeks. If you have a round face, go for longer curtain bangs. They will create vertical lines, elongating your face and providing a slimming effect. A middle part can also create the illusion of length, making your face appear longer.
3. Square Face Shape:
Square faces have strong jawlines and broad foreheads. To soften these angular features, curtain bangs are a fantastic option. Opt for longer, feathered bangs that sweep to the sides, softening your angles and creating a flattering frame around your face.
4. Heart-Shaped Face:
A heart-shaped face is characterized by a broader forehead and a narrow chin. Curtain bangs can balance these features by adding width around the narrow lower part of the face and drawing attention away from the wider forehead. Opt for layered, side-swept curtain bangs that are longer on the sides.
5. Long Face Shape:
For long or rectangular faces, the goal is to create the illusion of width to balance out the length. Choose curtain bangs that hit at your cheekbones or below, as this can add width to your face. Additionally, fuller bangs can help to shorten the face's appearance.
The Right Bangs for You
Now that we've celebrated some of the best celebrity curtain bangs, you may be wondering if this style is right for you. Remember, while curtain bangs are quite universally flattering, they do particularly shine on longer face shapes, creating an illusion of width. However, those with round or square faces can also rock this style, with longer, side-swept curtain bangs to help elongate the face.
Your hair's natural texture will also play a significant role in how you style your curtain bangs. While they work well with all hair types, different styling methods may be needed for straight, wavy, or curly hair. It's best to consult with a professional stylist to understand the best way to style and maintain your curtain bangs.
From the red carpet to the silver screen, curtain bangs have proven to be a style phenomenon, worn and loved by celebrities worldwide. They're trendy, versatile, and effortlessly chic, offering a transformative power that enhances any hairstyle. Whether you're inspired by Alexa Chung's casual cool, Jennifer Lopez's sleek elegance, or Dakota Johnson's soft allure, there's a curtain bang style out there for everyone.
So why not take a cue from these celebrities and consider stepping into the spotlight with a fresh set of curtain bangs? After all, every day deserves a touch of Hollywood glamour.
Gallery of Curtain Bangs