How to Dressing the Inverted Triangle Body Shape
Understanding your body shape is the first step towards crafting a style that flatters and celebrates your unique features. Among the myriad of body shapes, one of the distinctive is the Inverted Triangle shape, also known as the Strawberry shape. Characterized by broad shoulders and a fuller bust that tapers down to narrower hips, this body type offers an intriguing canvas for style experimentation.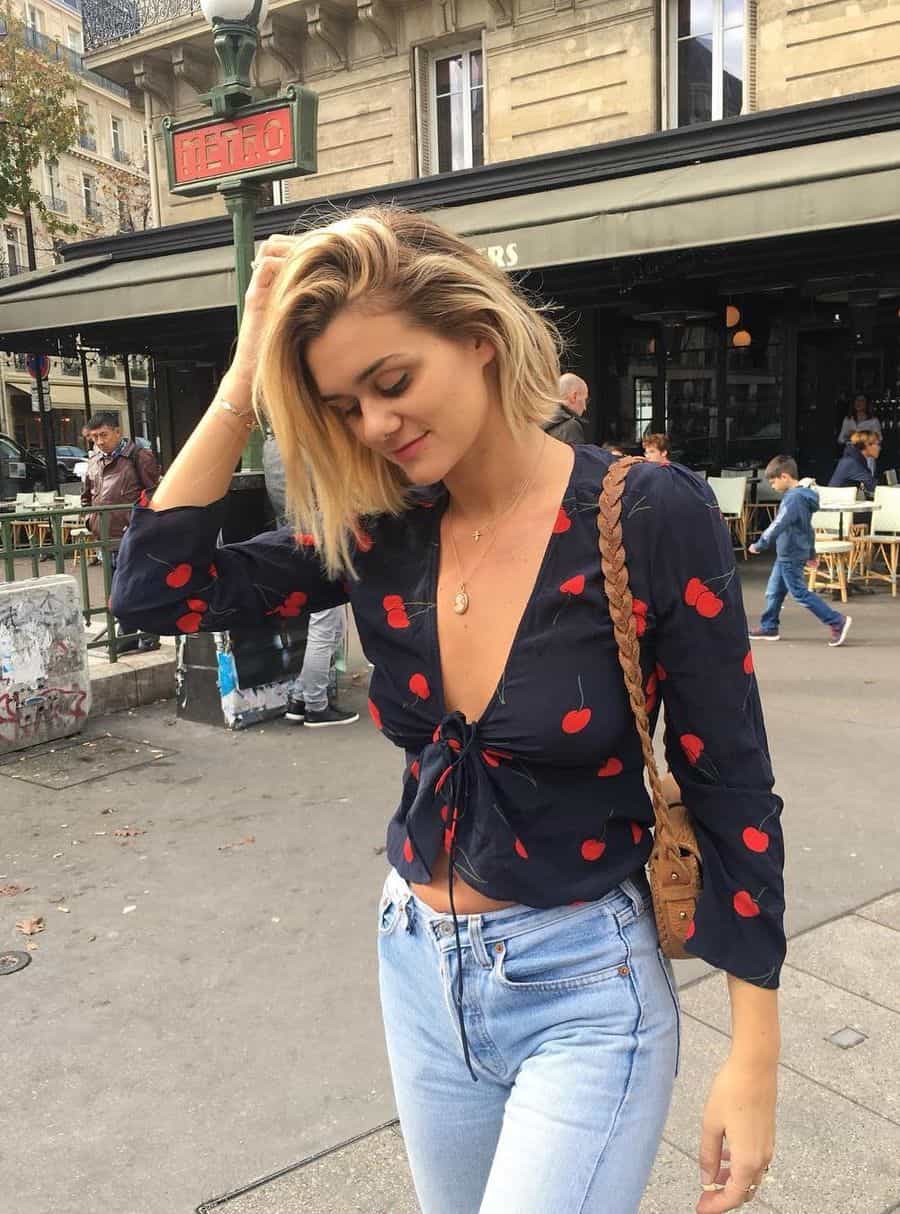 In this guide, as your fashion expert, I'll be sharing styling tips and outfit ideas that will help you enhance and balance your inverted triangle body shape, ultimately creating an aesthetically appealing silhouette.
1. Understanding Your Shape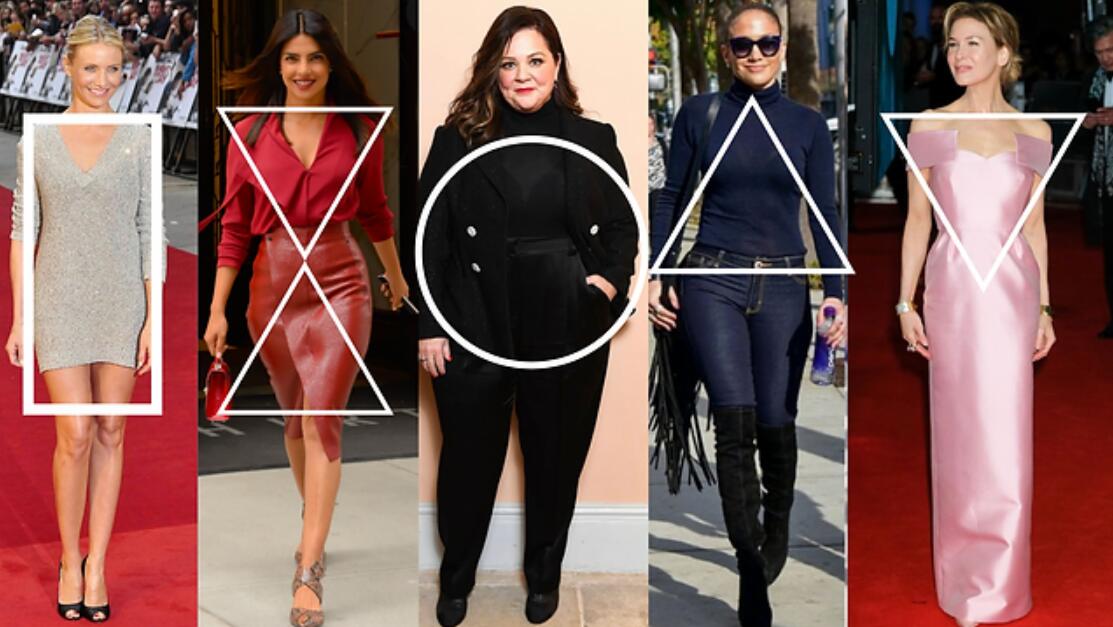 The first question often asked is, "Is an inverted triangle a good body shape?" And the answer is a resounding "Yes!" Every body shape is 'good' as long as it's healthy, and the term 'good' is entirely subjective and dependent on personal perspective. The inverted triangle is unique, attractive, and equally feminine. Many supermodels have this body shape due to its inherent balance and proportion that lend well to different styles of clothing.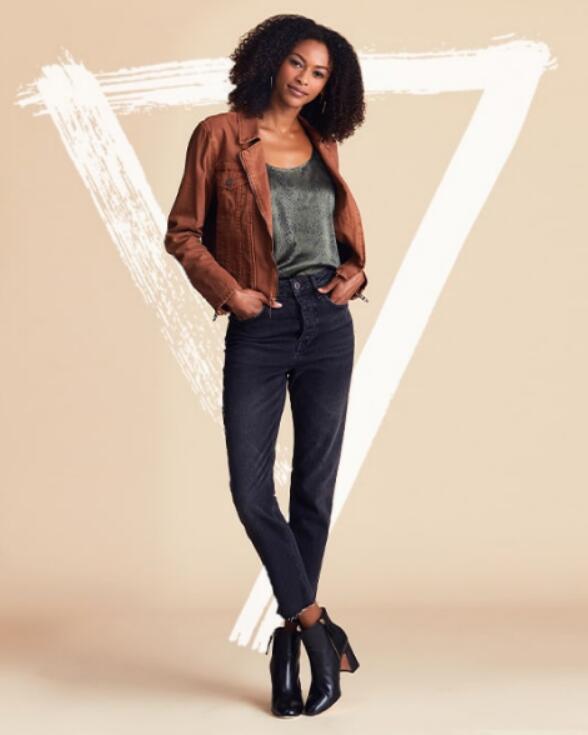 One of the most recognizable figures with an inverted triangle body shape is actress Renee Zellweger. She has beautifully broad shoulders that taper down to a narrow waist and hips. Other celebrities who share this shape include Angelina Jolie and Demi Moore. Their styling tricks often involve creating a balance that flatters their body shape, accentuating their best features while subtly downplaying the broadness of their upper bodies.
2. The Art of Choosing Tops
Opting for tops that streamline your shoulder and bust area while adding a bit of volume to your waist and hip area can create balance. V-neck or U-neck tops are your best friends as they draw the eye vertically, subtly downplaying the width of your shoulders. Wrap styles are another fantastic choice as they cinch at the waist, accentuating your narrowest part.
Avoid shoulder pads and epaulets that will further accentuate your shoulder width. Instead, go for raglan sleeves, dolman sleeves, or drop shoulder styles that give a gentle slope to your shoulder line, creating a more balanced look.
3. Bottoms That Balance
To balance the top-heavy silhouette, bottoms that add a bit of volume are key. Wide-leg pants, flared jeans, or A-line skirts can create the illusion of wider hips, counterbalancing your broad shoulders. High-waisted styles emphasize your slim waist and create an hourglass illusion. Bold colors, prints, or details on your lower half can also help draw the eye downwards, balancing your overall look.
4. Dressing It Up
When it comes to dresses, those that flare from the waist or hip are ideal. Think A-line dresses, fit-and-flares, or bias cut dresses that drape softly across your lower body, adding visual volume. If you love straight styles, don't fret! Just add a wide belt at your waist or choose a color-blocked version with a darker shade on top to achieve the same balancing effect.
5. Accessorize Right
Accessories are powerful tools in creating balance and directing attention. Long necklaces, for instance, can create vertical lines, reducing the perception of width across your shoulders. Bold shoes or boots can draw attention to your legs, balancing your broader top half. And don't forget the magic of a good handbag! A bag that hits at your hips can add some extra 'oomph' where it matters.
6. Play with Colors and Prints
Darker colors tend to recede, visually slimming the area they're worn on, while lighter colors and bold prints can make an area appear larger. Use this to your advantage by wearing darker tones on top and brighter, bolder colors or prints on the bottom.
7. Inverted Triangle Body Shape and Thigh Perception
One of the misconceptions surrounding this body shape is that inverted triangles have big thighs. The reality is that inverted triangles tend to have relatively leaner thighs and legs compared to the upper body. This is due to the characteristic distribution of weight in their upper half, particularly around the shoulders and bust area.
However, whether the thighs are considered 'big' or 'small' is highly subjective and can vary significantly from person to person. It's vital to remember that there is a wide spectrum of body shapes and sizes, and each individual's proportions are unique to them.
Having an inverted triangle body shape is about appreciating the strength and uniqueness of broad shoulders, a fuller bust, and slender hips and thighs. It's about understanding your body and working with, not against, your natural shape. It's about knowing that celebrities and models who share your shape can rock it, and so can you!
Styling for the inverted triangle shape generally involves choosing clothing and accessories that help to create a balanced silhouette. The aim is to subtly draw attention away from the broadness of the shoulders and towards the narrower waist and hips. This can be achieved through strategic use of colors, prints, cuts, and styles, creating visually interesting outfits that enhance your natural beauty. Remember that your body shape is one facet of who you are. It's essential to embrace it, dress it with confidence, and let your inner beauty shine. After all, in the words of the fashion icon Coco Chanel, "Fashion changes, but style endures."