Bows Fashion: Head To Toe In Bows
If you were one of those little girls that was devastated when it came time to stash your favorite bows and adapt an older look, I have good news: the bow has finally graduated into adulthood. But don't worry, these aren't your typical cutesy pink bows, they are sexy and stylish making any outfit instantly stand out. I am going to show you from head to toe how to take your favorite accessory from the past into the future.
Hair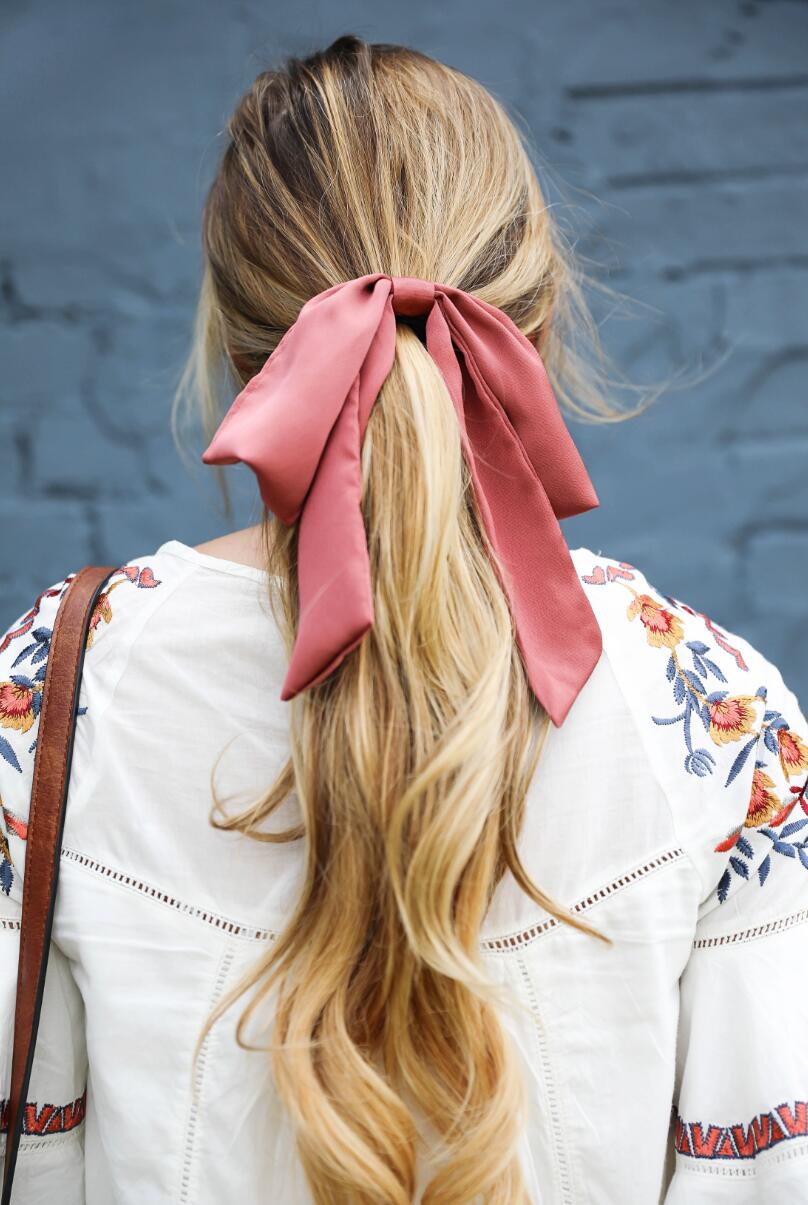 If you have a fun event to go to and are feeling a little bit daring, try putting a bow in your hair. For ultimate sass, keep the whole look together by sporting oxblood lips and a smokey eye.
13 Hair Tutorials for Bow Hairstyles
Stylish Hair Bow Tutorials and Ideas
Nails
Leave it to Gaga to come up with the most creative place to put a bow. I love the subtle yet wild look of her nails here. This is definitely on my must try list.
Gloves
With winter finally making its presence there is no better time to add onto your entire wardrobe, including your gloves. If you like sporting bows but don't want to be too flashy, consider these Ralph Lauren wool gloves. They are understated yet classy. –>  DIY: pretty gloves with bows.
Dress
It is easy to get wrapped up in the idea that bows must be tight and perfect, but Kourtney Kardashian shows us how to pull off the perfect oversized floppy bow in this gorgeous nude lace dress. Pair it with a black sparkle nail polish and you are all set for the perfect cocktail party getup.
* 25 Flirty Bow Outfit Ideas for Every Woman
Shoes
I found so many shoes with the most to die for bows I literally had to drag myself away from the computer. These lavender Vera Wang booties are the perfect example of how to turn this trend current and sophisticated. No Hello Kitty here.Bows Make Pretty Shoes.
* DIY Projects: Bows Make Pretty Shoes
Handbag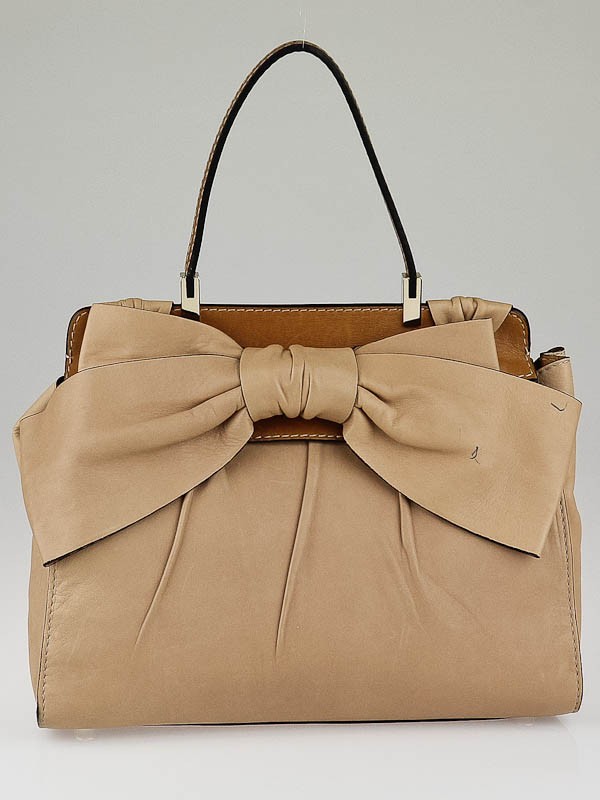 With the huge popularity of their bow handbags, the Valentino brand has become synonymous with the look. This nude tote with black lace overlay and a patent leather side bow would be a stunning way to make your introduction into the trend.
Are you as excited as I am to salute a favorite childhood accessory as an adult? If so, how are you planning on wearing the trend? We would love to check out pictures of your favorite bows, so send them on over to us via email