A Classic Long Black Lace Evening Dress Look for Women 2024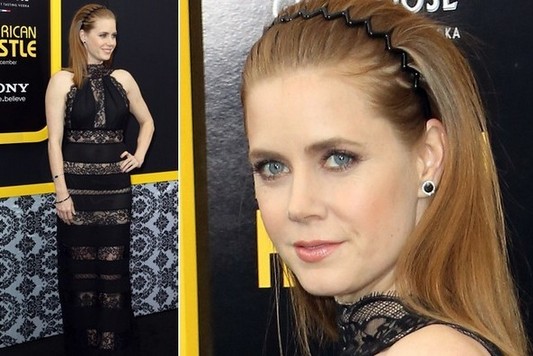 Black lace is always being a sign of classic clothing style with its ultra sexy, delicate and elegant accent. It is so popular and welcomed among women in any occasion, especially for the magic red carpet, for example, Amy Adams opted for a gorgeous long black lace Elie Saab gown with see-through panels at the New York premiere of American Hustle. With a pair of Christian Louboutin shoes and a Valentino clutch, Amy evoked vintage 70s' sexiness and modern-chic contemporary class.
There're  endless choices for you to purchase your black lace items for your wardrobe. I believe many stunning sheer black lace dresses that are cut under designer's hands will catch all your fancy about beautiful dresses.