How to Wear Military Trend for spring 2024
Hi, fashionistas! It's time to suit up for the military trend – today's currently trending. It seems timeless with its boyish accents from more subtle olive finishes to bold military-inspired jackets and camo prints. You can wear it in a whole ensemble or just a right detail.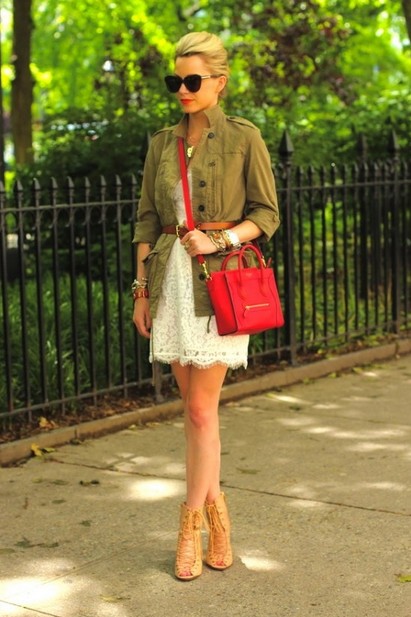 The easiest way to keep up with the military trend is with a military jacket,  You can pair it up with an olive green skirt. The final touch is a pair of black suede heels. Another way to wear the military trend is to go to an olive color suit. With a pair of pointed bootees and a stylish camo clutch, you could easily wear to work.
Check out more military outfit ideas for your trendy look this season!