A Collection of Colorful Eyeliner Makeup Ideas for Vivacious Spring Looks
Everywhere we see women with black thick eye liners. Yes, we know that is beautiful. Yet, we want to try something new, something that is of our own styles and makes us different from others. Therefore, this time, let's try something new, something that is soon to be a big trend and something that is of your own taste. That is the colorful eyeliners.
Colors make the world different and your own lucky and favorite color will show off your fashion statement. Different colors represent different meanings and can suit our changeable moods. You can opt for diverse colors each day so that you'll always have a fresh and nice mood from Monday to Sunday.
Now, more and more fashionistas are experimenting with the colorful eyeliners, which make their eye makeups fantastic and unique. Some even use more than one colors while drawing an eyeliner to create a rainbow eyeliner, or images which resemble the peacock feathers. So amazing! Why not pick out one color that is in your mind, and add color to you makeups?
If you are a trend-setter and if you want to have a try, look through the gallery of colorful eyeliners makeup ideas below. They are really terrific and I'm sure that you will love these colorful eyeliners. Pick out your favorite ideas and experiment with them!
Colorful Eyeliners: Peacock Feathers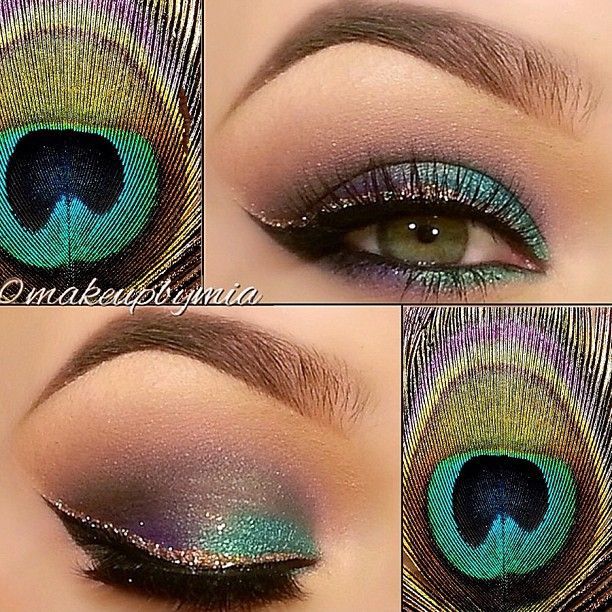 Colorful Eyeliners: Warm Eyes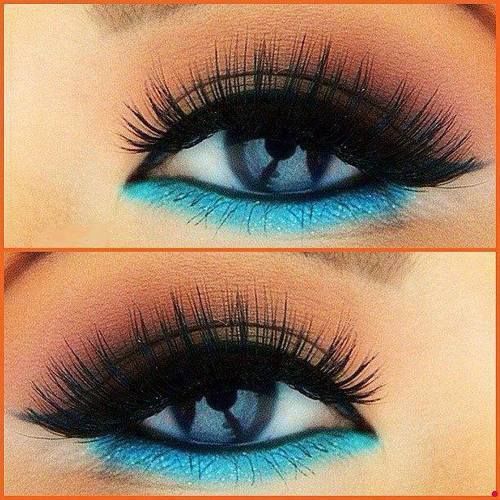 Colorful Eyeliners: Gold Eyeliners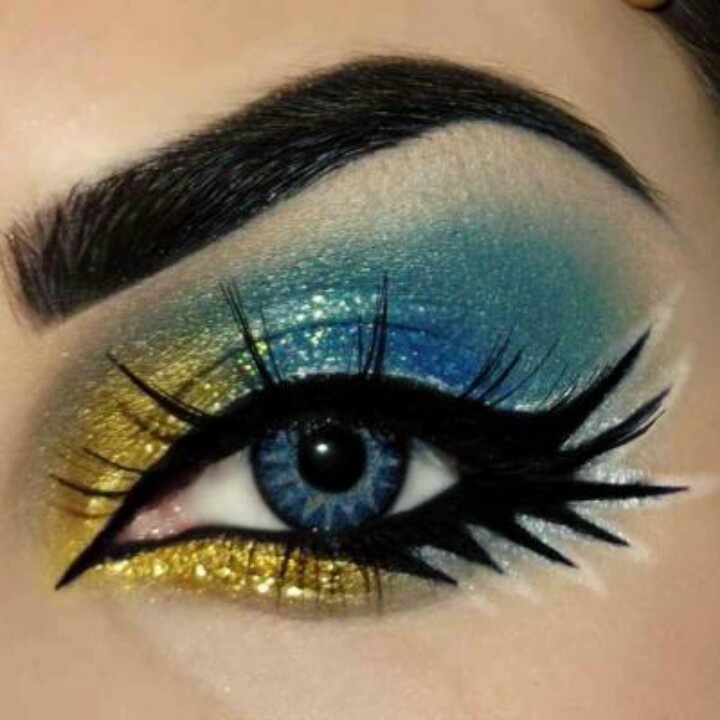 Colorful Eyeliners: Copper Tone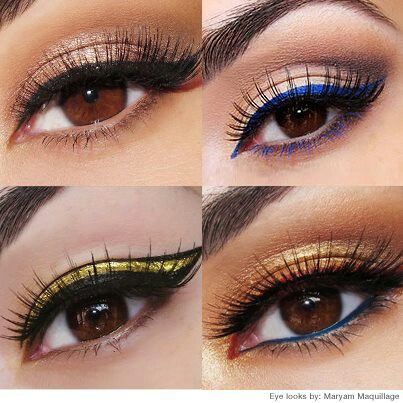 Colorful Eyeliners: More Than One Colors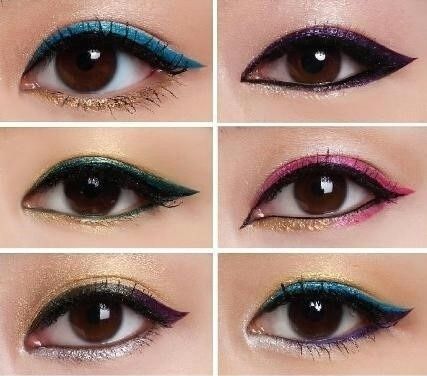 Colorful Eyeliners: Dark Blue Eyeliners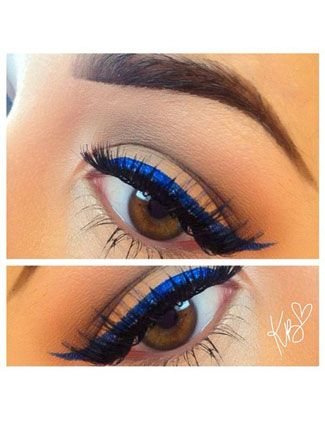 Colorful Eyeliners: Rainbow Eyeliners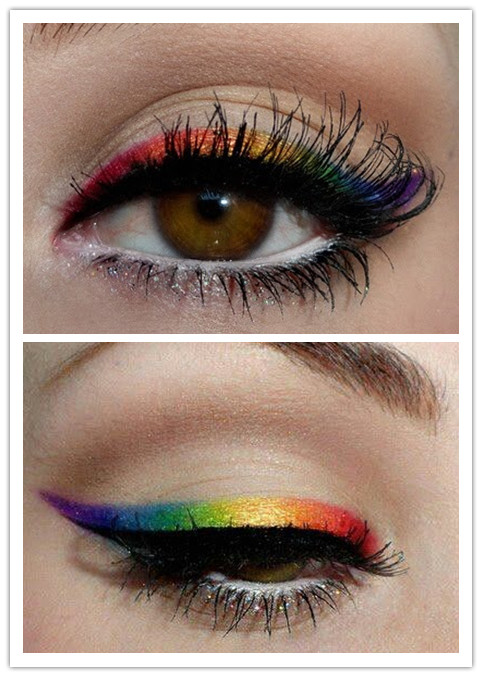 Colorful Eyeliners: Blue Eyeliners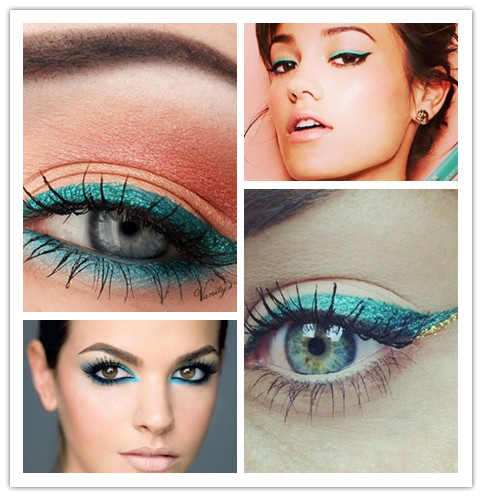 Colorful Eyeliners: Mixed Colors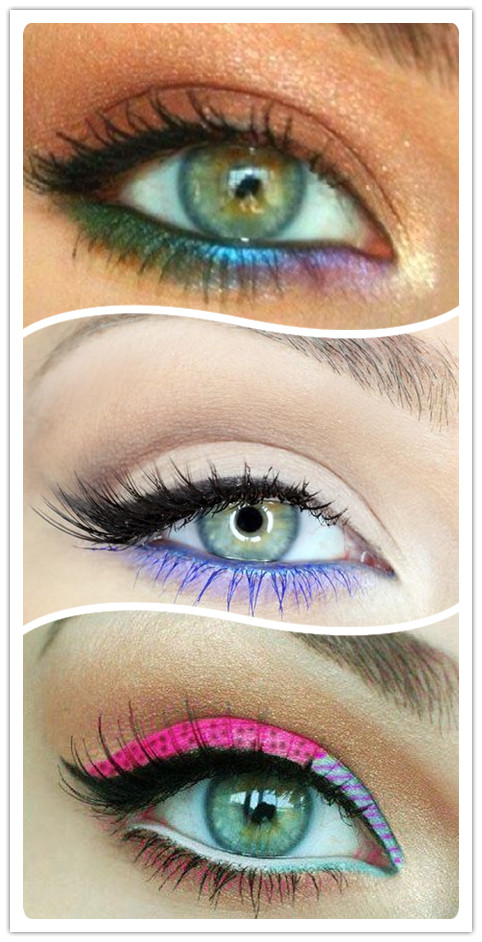 Colorful Eyeliners: Green Eyeliners