Dark to Pink Ombre Hair – Feathery Pink Dip-Dye Fantasy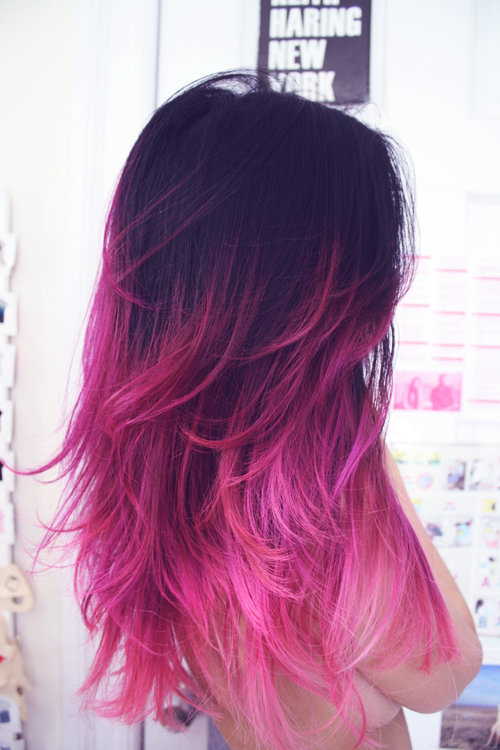 This major league, statement look showcases the hot new trend for amazing rainbow hair colours in a highly creative cut and colour!
The key element in this pretty, trend-setting style is the cut, with all the layers strongly textured at the tips to produce the super, feathery look!
The sassy, eye-catching dip-dye is deftly graduated down from natural brown, through bubble-gum pink to paler shades finishing with delicate pinky-blonde highlights!
The hair is styled in a tousled, natural look which is full of fabulous texture, spectacular colour and lively movement! The result is long hair transformed into beautifully soft, pink feathers gently rippling in the wind!