6 Things to Look for in a Designer Work Purse That Fits Your Hybrid Schedule
Here we are, entering a new age in the working world. Hybrid schedules have become the new normal for many working professionals. But regardless of how often you sit in your corporate office or home office, you still need a flexible and stylish work purse to keep you organized and on top of your work.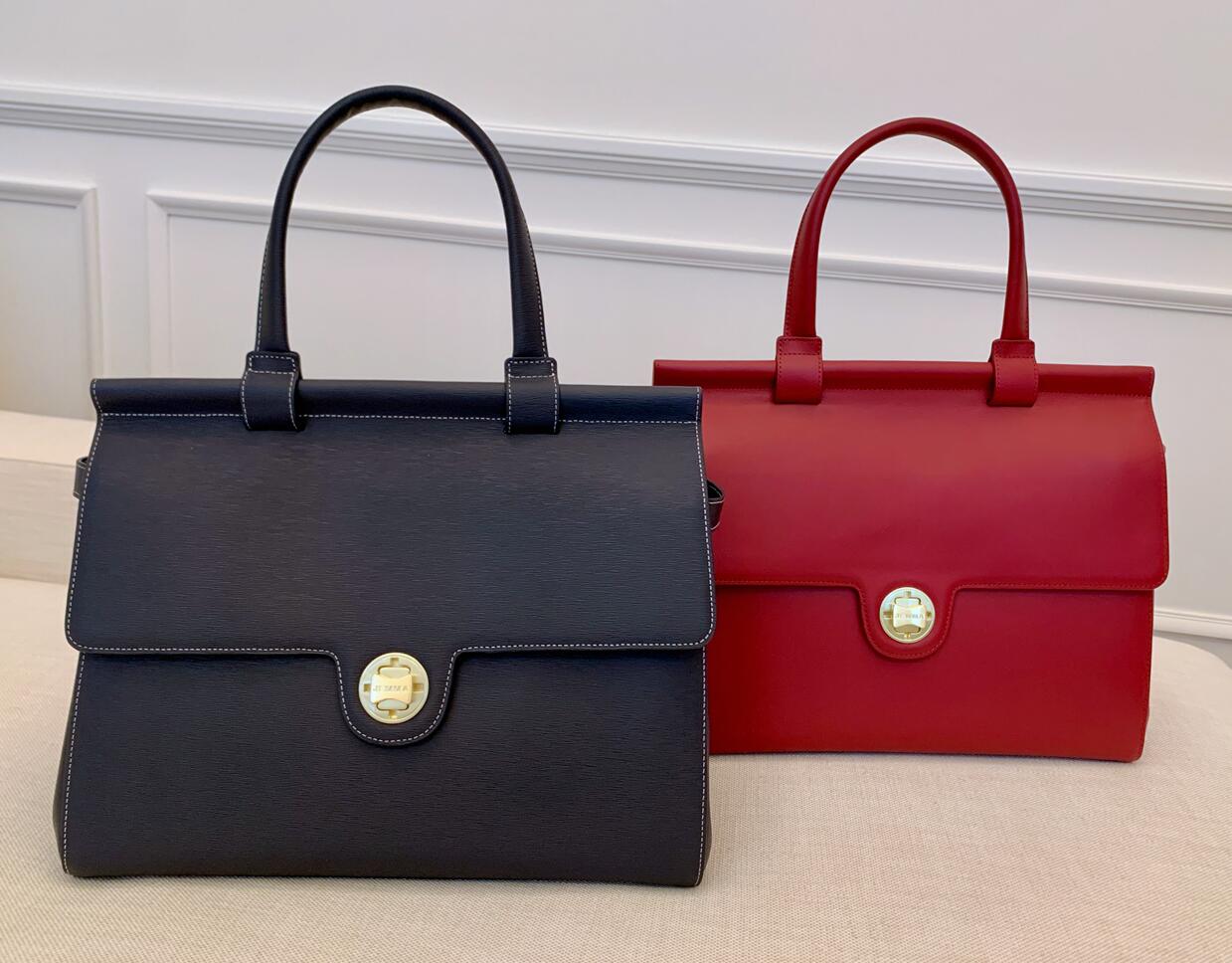 The right purse can help you keep all of your important work necessities organized in one place and make it easy to carry them from the office to home and back. Finding the perfect purse for work should incorporate all of your work and personal needs while still complementing your girl boss style. Here are some things you should look for when shopping for the perfect work purse to help you adapt to and flourish in your hybrid work schedule.
Innovative Organization 
Organization is the key to dominating your hybrid workload. Keeping things organized in one office is tricky enough, but now you have two places of work to keep under control. Work organization at home can get a little challenging because we are most comfortable when we are at home, which means things sometimes get set down in places they aren't supposed to be. Then you have a mini panic moment when you're at the office, and something you need is missing (aka likely at home on the kitchen counter) and vice versa.
Fortunately, with a womens designer work bag, you should be able to get all the office organization you need out of your bag. Some of the best even have a detachable key strap, so you never have to dig around for those pesky keys. Work purses with ample organizational pockets are ideal. Seek out a bag with pockets for your pen, business and credit cards, sunglasses, water bottle, and whatever else you need. This way, you never leave your house forgetting those essential items because your filled purse acts as your natural checklist, carrying everything you might need from home to the office and back.
Spacious Interiors
More space is almost always better when it comes to a designer work purse. After all, no one wants their bag to burst open on the subway because it is not equipped to hold all of your necessities. It doesn't matter how beautiful it is; it's not worth it. It's also not worth it if you're carrying around a black hole of a bag, either. Those innovative organizational compartments and an easy-to-navigate interior lining should be non-negotiable. Hey, you don't compromise on your career goals, right? Don't do it with your bag.
You need a bag that is going to work for you. Not only do you need organized compartments for your laptop, notebooks, chargers, and papers, but you also need space for your personal items. You want to make sure that you have enough room in your bag to fit your work supplies and the things you rely on for yourself. Look for a work purse that can also fit a water bottle, snacks, and makeup for midday touch-ups. Just like you should be able to bring a little bit of the office home with you, you should be able to bring some of the comforts of home into your office.
Next-Level Durability
If you are going to invest in a womens designer work bag, you need to get a bag made with high quality, durable materials. Nobody wants a work bag that is going to start wearing out after a year. Commuting back and forth between home and the office means you'll want a durable, reliable design that can handle whatever commute you need it to.
Some of the best materials to look for in a work purse are sustainably produced, scratch-resistant, full-grain Italian leather, or ethically made water-resistant Italian nylon. And remember, durable zippers, clasps, and the interior lining also need to keep up. Choosing durable yet stylish materials for your bag can help you feel confident pairing it with your office-ready outfits and keep it looking fresh for years.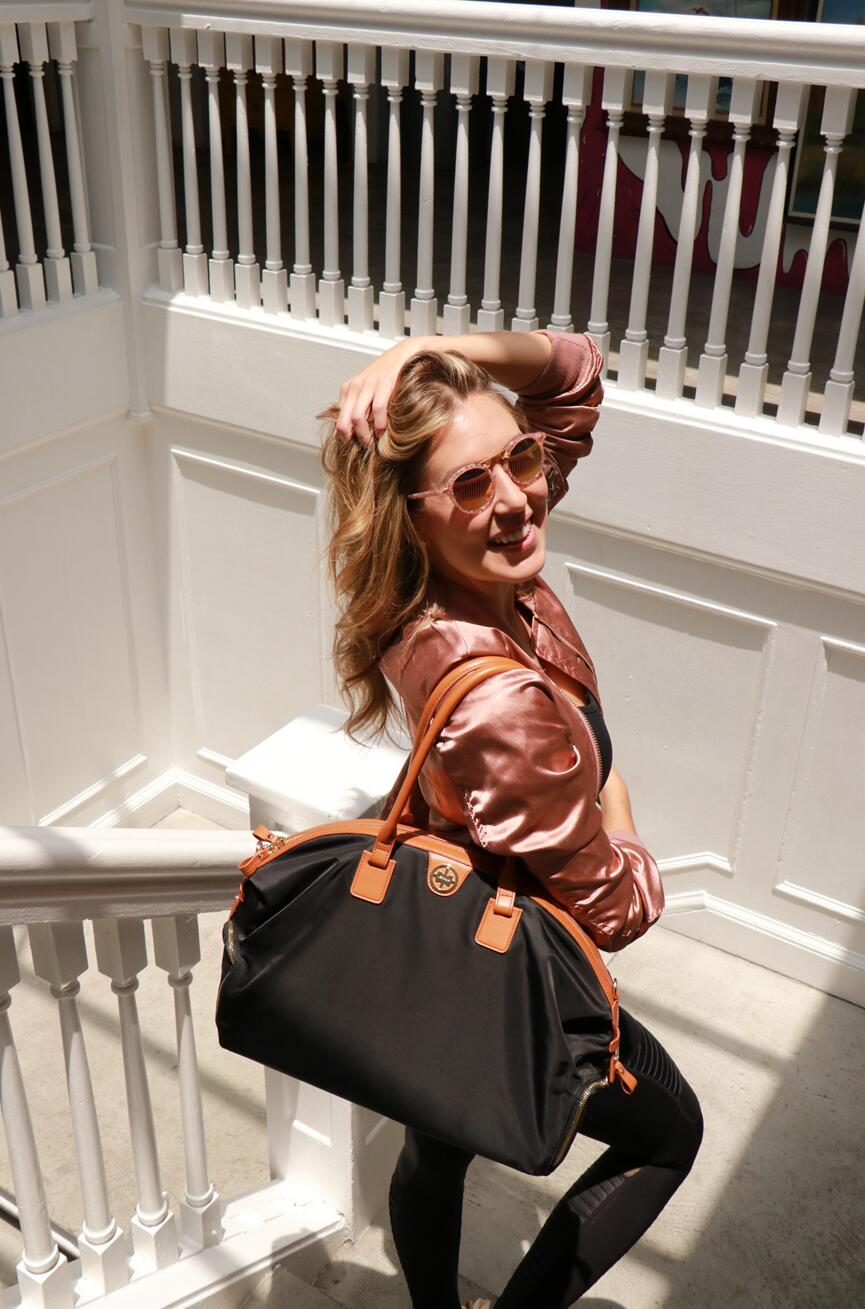 Comfortable, Supportive Straps
Raise your hand if you're tired of your back and shoulders hurting from uncomfortable straps. Even if you're spending half of your week working from home, that is no excuse for carrying an uncomfortable work bag. And if you ever find yourself having to travel for work, your work traveler bag should not be causing you discomfort as you make your way through the airport.
You always want to look for comfortable, reinforced straps and versatile carrying methods in your womens work bag. That way, you can easily switch up how you carry your bag while staying comfortable. With all the work supplies we need to keep with us, it's always better to have multiple carrying options. This also gives you some versatility when choosing how to style your office outfit of the day.
Adaptability for Your Day
Part of a designer work bag's charm should be its ability to adapt to whatever situation you're in. Whether you're at your home office, corporate office, brunch, or a baby shower, your purse should be as adaptable as you are. The timeless design of a classic tote fits in at any event or occasion you might need it while looking polished and professional when you need to head into the office.
Another versatile and beautifully designed work purse is a convertible backpack tote. You can carry it as a tote when you want a sophisticated, chic look for work. But you can also whip it around onto your back for a more casual but trendy backpack look. It can also make for a convenient commuter work bag. Sophisticated backpack totes with comfortable, padded straps make it easy to get the best of both worlds.
Style Fit for Any Office
Your purse is your most visible accessory, and it is often the outfit item that people notice first. No matter what office you are working out of, whether at home or in the city, you still want your work purse to have excellent style. Having a work bag that you love to look at can help inspire your work and get you excited to go into the office. Plus, you want your work purse to reflect you as a form of self-expression. Having a timeless and elegant purse by your side helps you look and feel your best at all times, even if you're sitting at your home computer and wearing your favorite leggings underneath your desk. Hybrid working doesn't mean you have to sacrifice style, and choosing a womens designer work bag is a perfect way to prove that.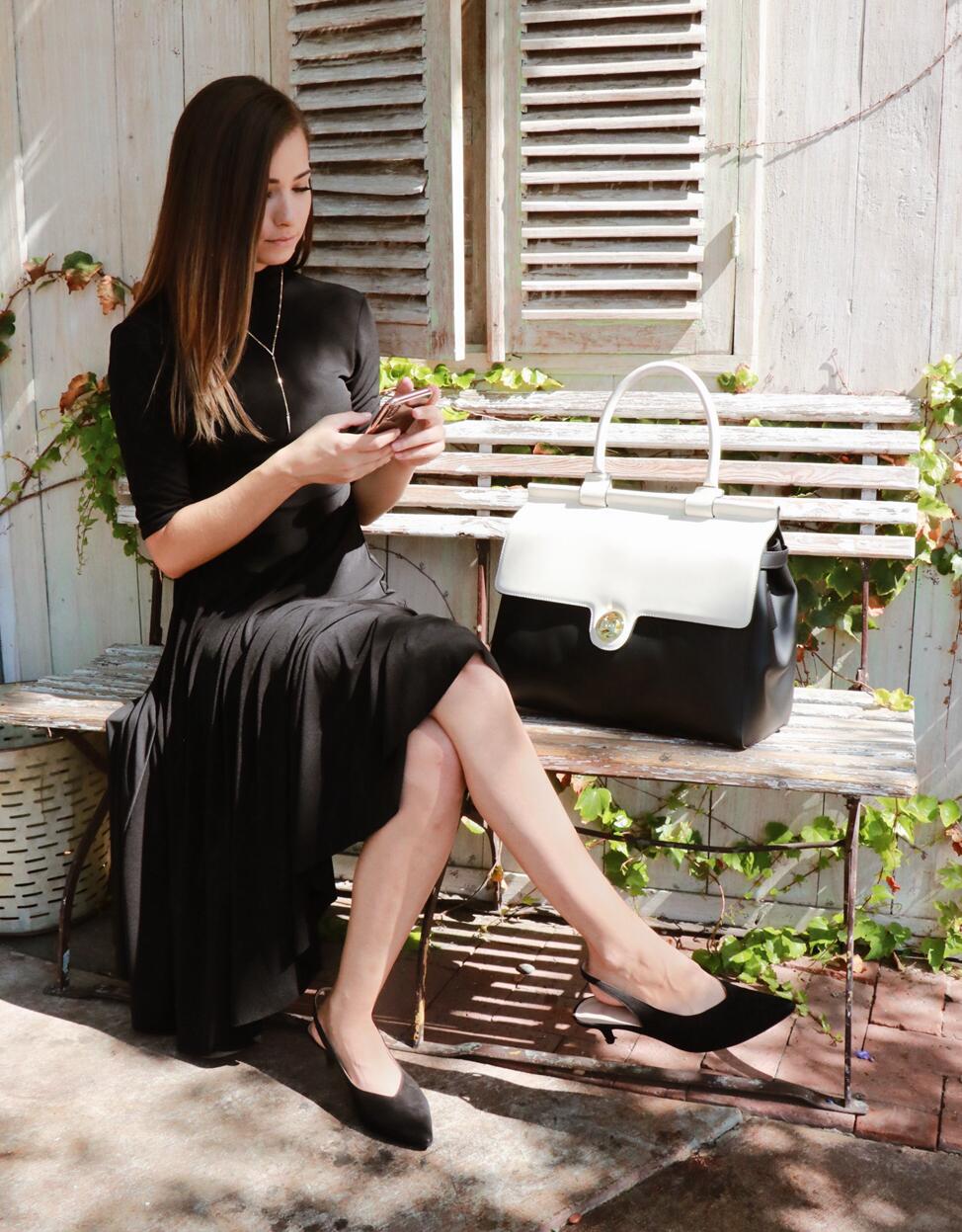 ---
About JEMMA
JEMMA understands exactly what working women need from their luxury work bags. As such, JEMMA creates work bags with designer style made with the highest quality sustainably and ethically sourced materials like full-grain Italian leather and weather-resistant Italian nylon. The checkered, easy-to-navigate interior of all work purses from JEMMA are designed with organizational pockets that can keep all of your work and personal essentials neat and ready. You'll be able to fit everything from a laptop to your phone, snacks, and your daily planner. It's like having a fashionable personal assistant by your side at all times. With reinforced, padded straps, you can carry your designer bag from JEMMA wherever you need to comfortably, whether you're riding the subway, walking through the city, or heading into a meeting. Discover why so many working women choose to have a bag from JEMMA by their side.
Find the perfect luxury work purse for your hybrid schedule at Jemmabag.com