21 Flattering Pixie Haircuts for Round Faces
While some people think that pixie cuts are meant for long faces, there are some styles that can definitely match round faces. All it takes is a masterful cut and a great combination of colors.
Do you want to get a pixie cut even though you have a round face? Here are some glamorous pixie haircuts for round faces to choose from.
Sideswept Strands in Chestnut Brown
With this haircut, you'll look neat and tidy as the strands are combed symmetrically to the side. Maintenance is not hard, as long as you have a good comb and product to deal with unkempt hair strands.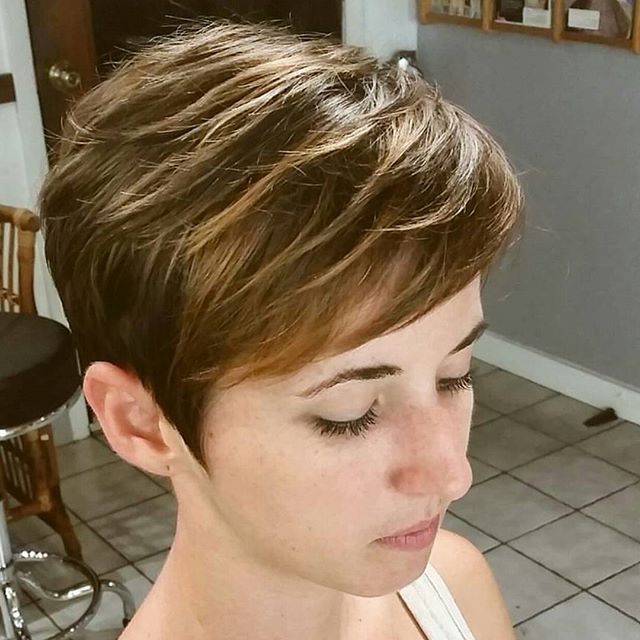 Cutesy and Sideswept Pixie
The volume of this haircut can definitely make it top in a list of pixie haircuts for round faces. Aside from that, the side-swept fashion can make you look more charming than ever. You'll need some hairspray though.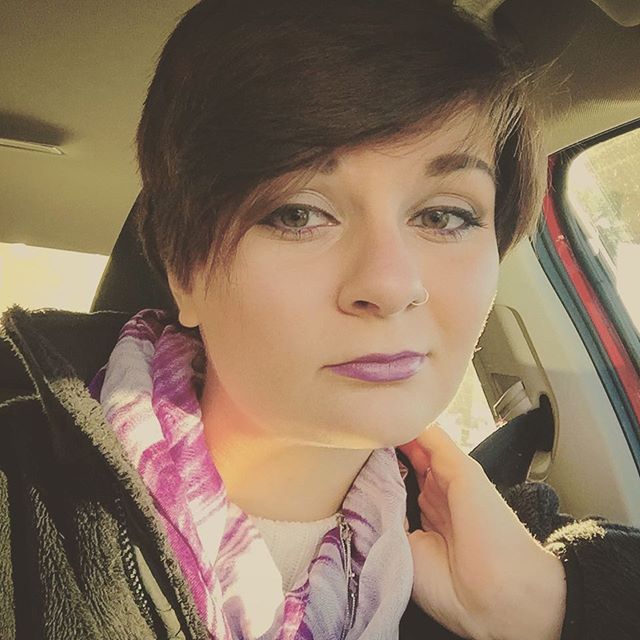 Simple Pixie in Jet Black
Sometimes, being simple can bring improvements to your appearance. This simple pixie haircut is elegant in its own way, and you don't even need to break a sweat when it comes to maintenance.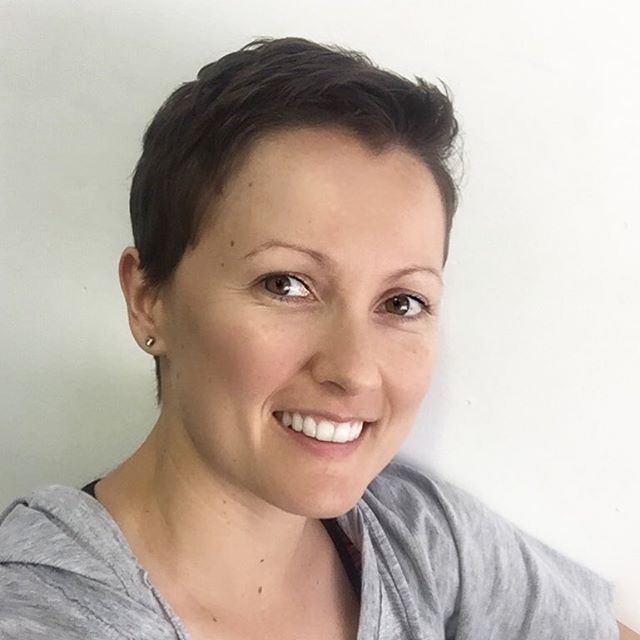 Brushed Up with a Touch of Grey
A brushed-up pixie cut can achieve a boyish look. If you dig this kind of style, then you'll look more confident and outgoing. The gray color is also effective in adding a glamour factor to the hairstyle.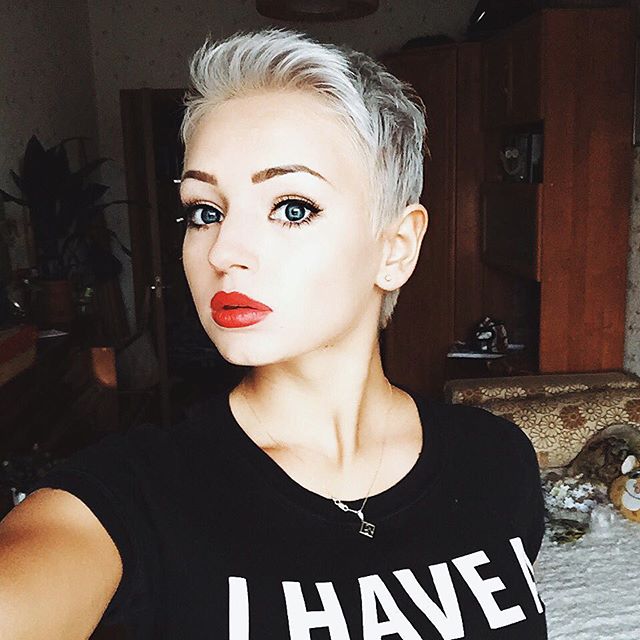 Smooth and Side-Flowing Pixie Cut in Wood Brown
Sexy is the word that can describe this hairstyle best. At one glance, it may appear that this cut is meant for a long face. However, the cut is versatile enough for a round face. This haircut can be considered as one of the sexiest pixie haircuts for round faces.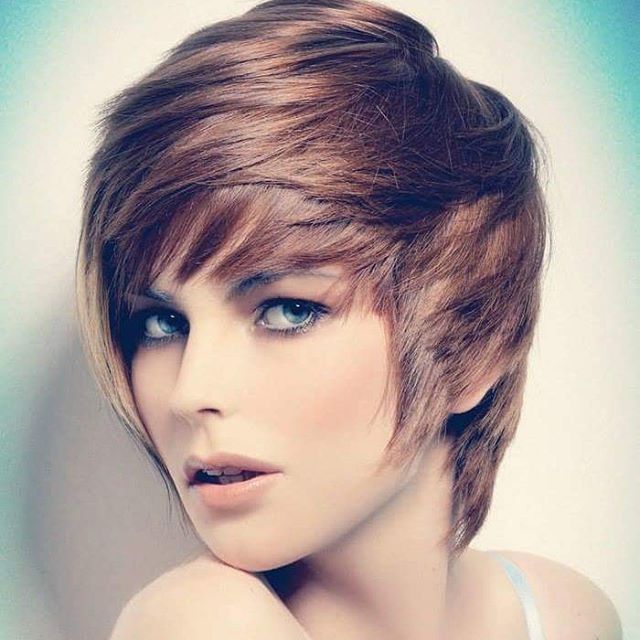 Heavily Side-Swept Cut in Plain Elegance
Your haircut is a strong factor in determining your mood. Now, with the heavily side-swept pixie cut, you'll always feel proud and self-confident. The side-swept fashion of the hair looks professional, especially if you can find a beautiful, matching dress.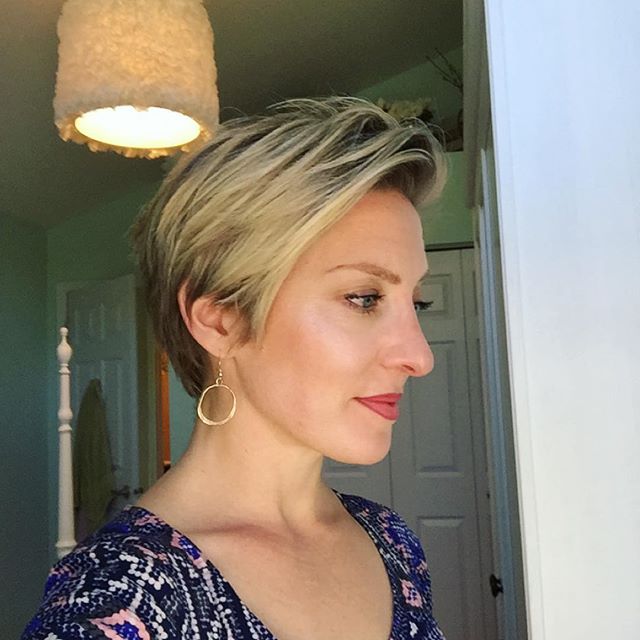 Youthful Layered Brown Pixie Cut
A pixie cut can make you younger by a couple of years. In this variation, the charm of youthfulness is undeniable. Additionally, the dash of light brown contributes a lighter feeling.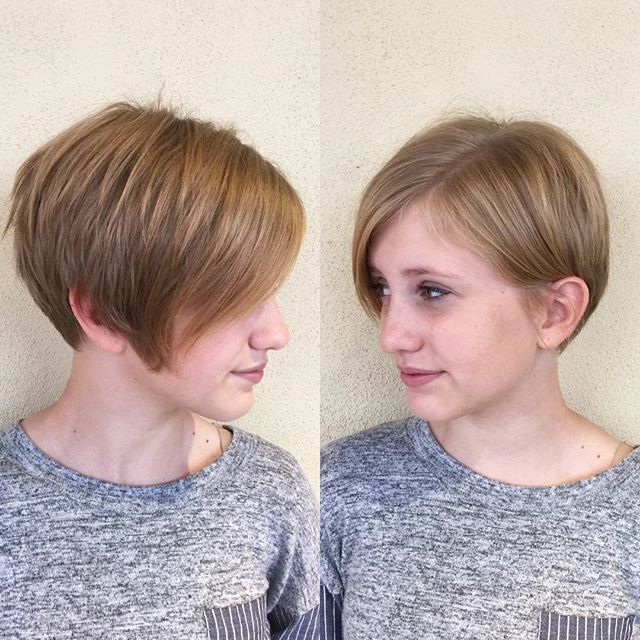 Office-Ready in Golden Brown
If you're looking for a new style in the office, you can check out this haircut. The golden brown strands are neatly combed and styled, giving you that professional look. To maintain this haircut, you need to have a reliable hair cream or natural wax in your bag.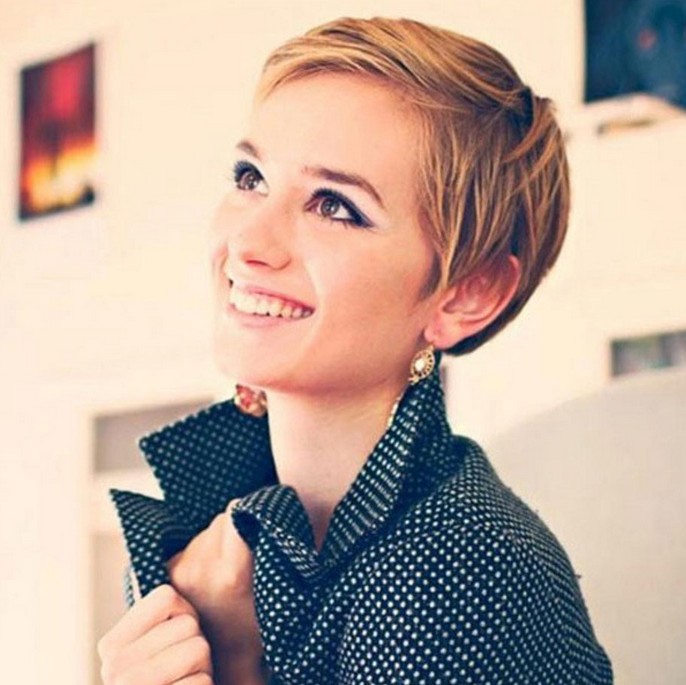 Layered Pixie in Platinum White
White resembles the color of purity and order. Once sported in a pixie cut, the result is a fashion masterpiece waiting to be unveiled. This dazzling haircut can increase your personal glow, and can also heighten your modern beauty.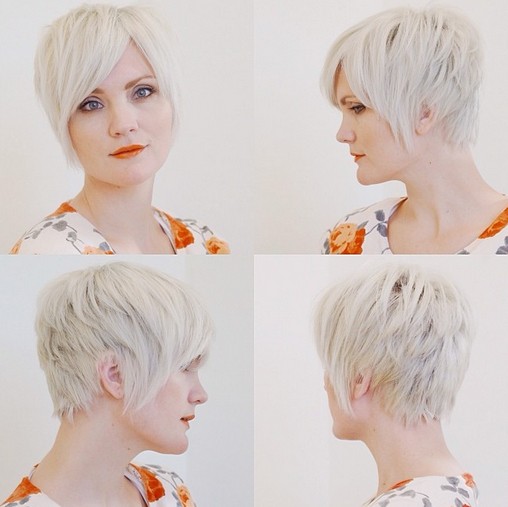 Regular Pixie with Swirling White Strands
Do you want to take the white pixie cut to a whole new level? Then try it out with swirling strands. Once you try on this cut, you'll notice how it can make you look more classy and contemporary at the same time. Take the world by storm now!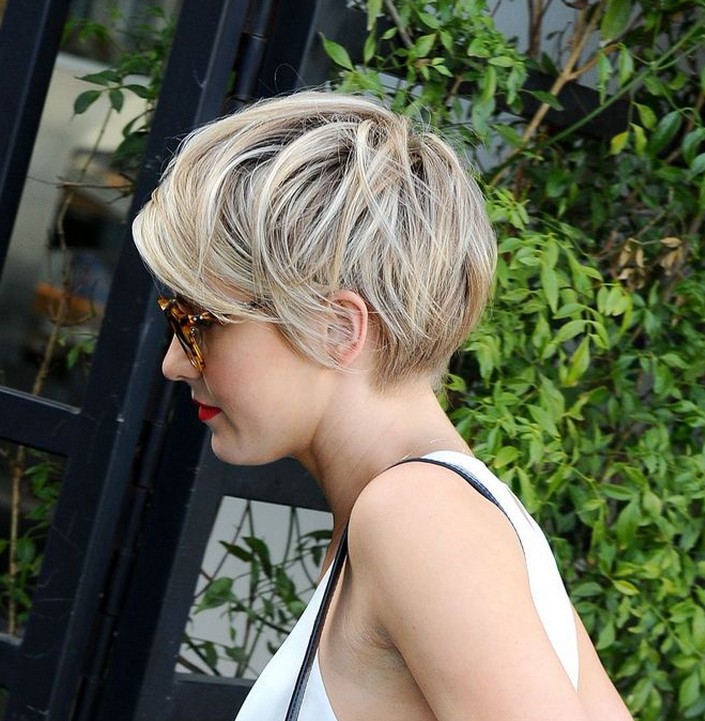 Wavy Blonde Cut
This wavy blonde cut reflects grace even in simple aspects. The strands of the hair wave accordingly, making the haircut symmetrical for your round face.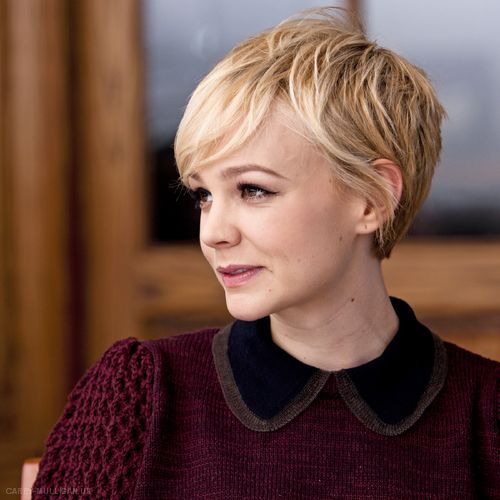 Simple Volumized Maple Pixie
Maple evokes the passion of youth, giving you that relative charm needed in social functions. The volume complements round faces better, rather than long faces.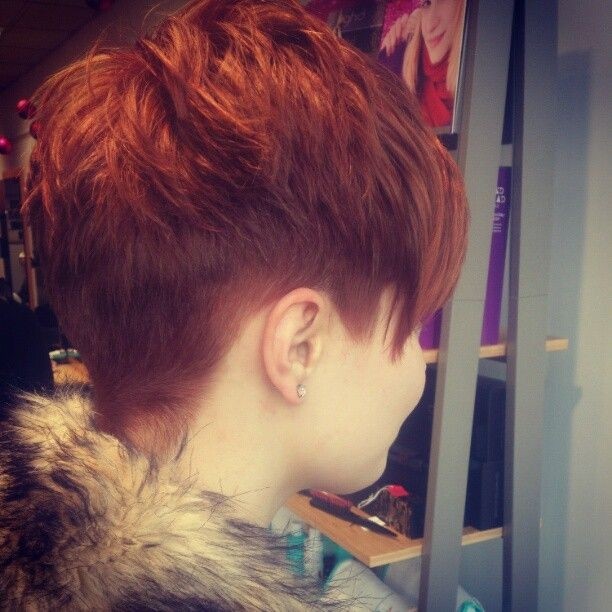 Jet Black Spikes
This cut is reminiscent of the punk-rock heydays, yet still very viable today. Among other pixie haircuts for round faces, this one has the most rugged approach. If you want to be seen as a strong woman, this style can do the trick.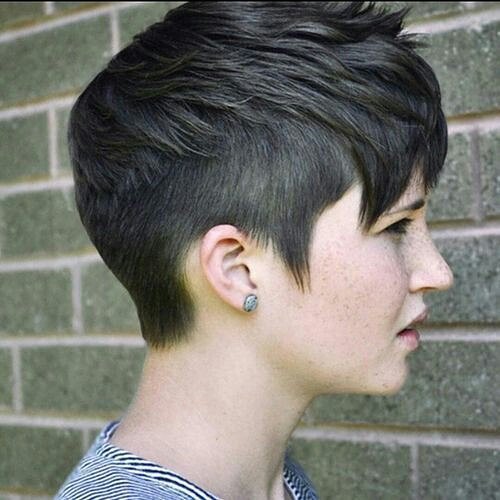 Side-Swept Bangs with Reddish Tinge
Side-swept pixie cuts are good in highlighting round faces. In this reddish pixie hairstyle, you'll look more radiant and elegant. If you can top this off with a great dress, your awesome meter will soar high.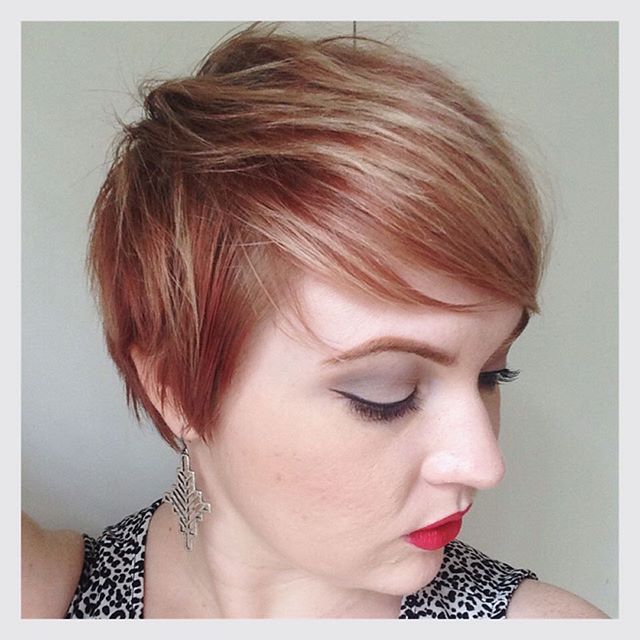 Pure Black with Sharp Strands
Probably one thing that you'll notice in this haircut is that it is also a side-swept version, albeit on the other side. Black is seen again with this style—ready to bring glamor and class to anyone. By sporting this cut, you'll feel like a celebrity ready to own the world.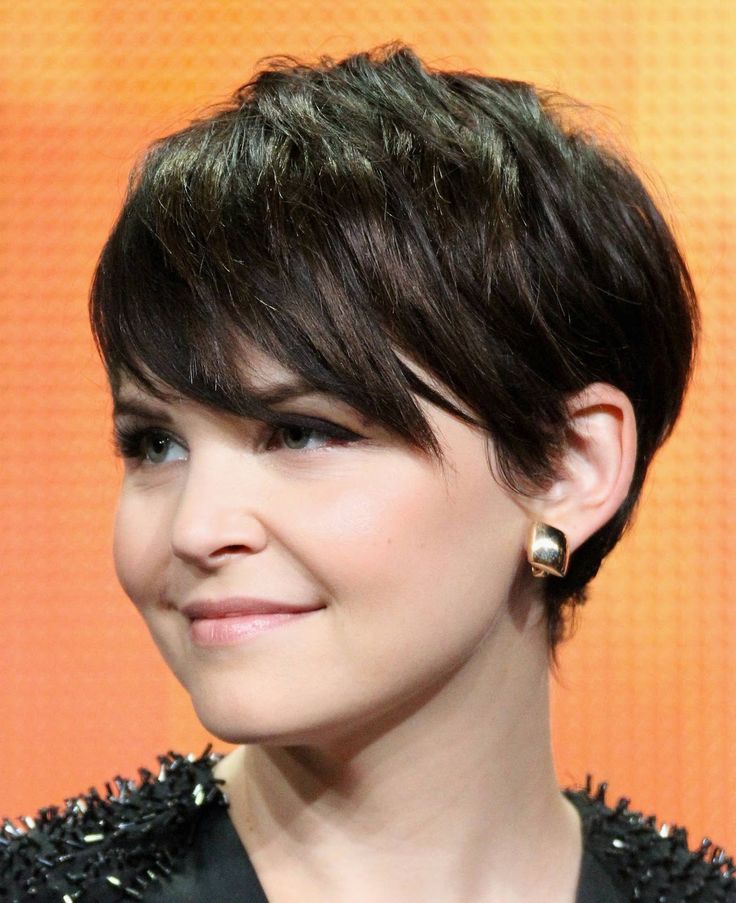 Lavishly Tidy Pixie Cut in Dark Brown
When it comes to hairstyle, brown is downright irresistible—perhaps next to black. This lavishly tidy haircut is neatly combed to perfection and can fit your choice well if you have a thing for pixie cuts.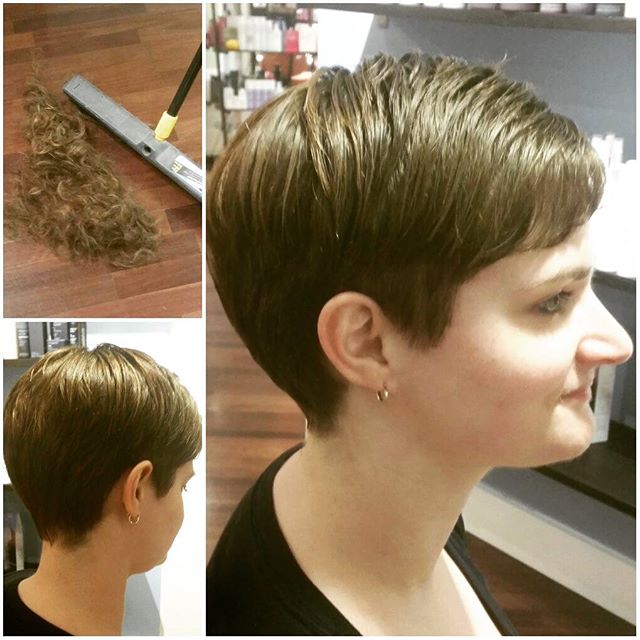 Jet-Black with Multi-Directional Strands
Almost considered messy, this pixie cut is a great choice for busy moms, since there's no hassle in maintenance. The strands shooting in different directions can evoke feelings of independence and 'silent rebellion.' Be sure to include this style in your selection of pixie haircuts for round faces.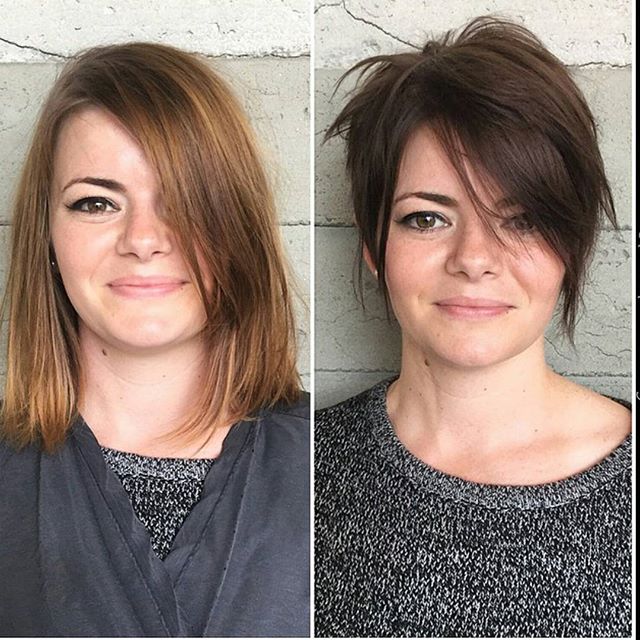 Blonde and Brown Synergy
Haircut combinations can be really hard sometimes. This style, however, fuses blonde and brown excellently—all thanks to neatly-cut sections. If you're highly independent and experimental, this haircut will suit you best.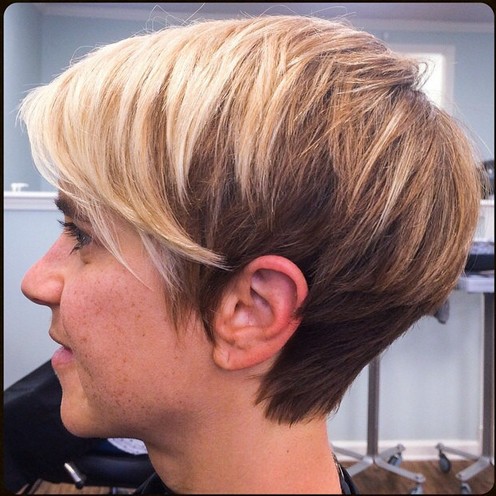 Smooth and All-flowing Pixie Cut
This pixie cut flows very smoothly. It can make anyone younger, and is also versatile enough to match your round face. Once you choose this style, it can enhance your beauty and magnify your charm.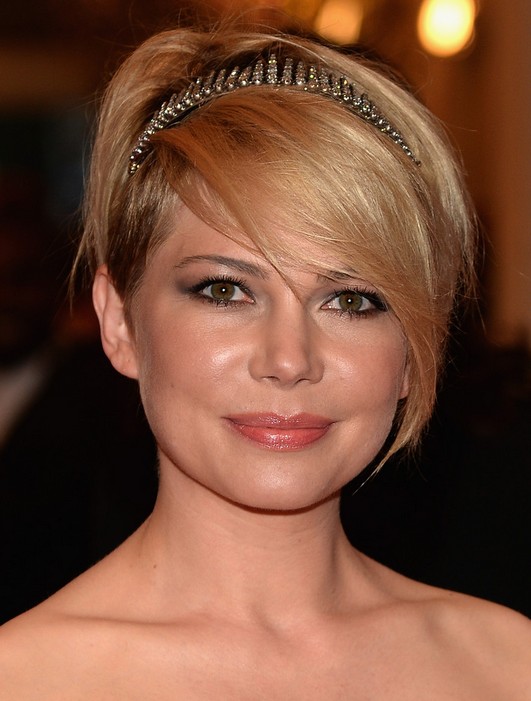 Evenly Combed and Graceful Pixie Cut
A pixie cut can be styled in numerous variations. In this style, the hair is almost evenly combed, making it graceful and alluring. You may want to try out this style if you're going to parties and special occasions.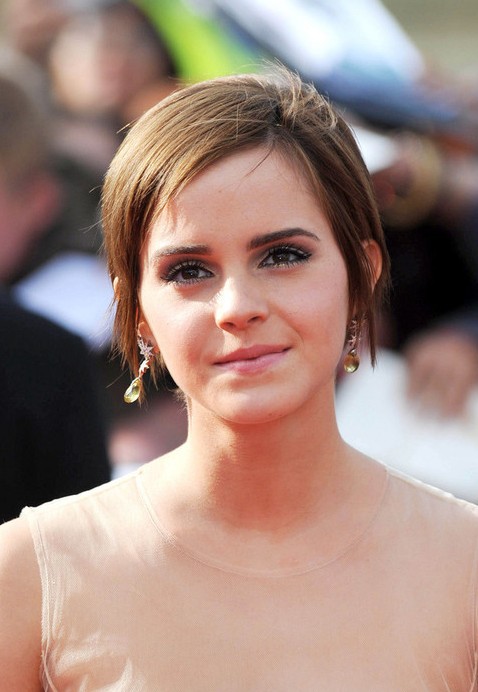 Clean Pixie Cut with Green Highlights
If you're thinking of additional style and class, then this clean pixie cut will fit your preference. This haircut is great for attending parties and night raves. The green highlights can also make you more appealing.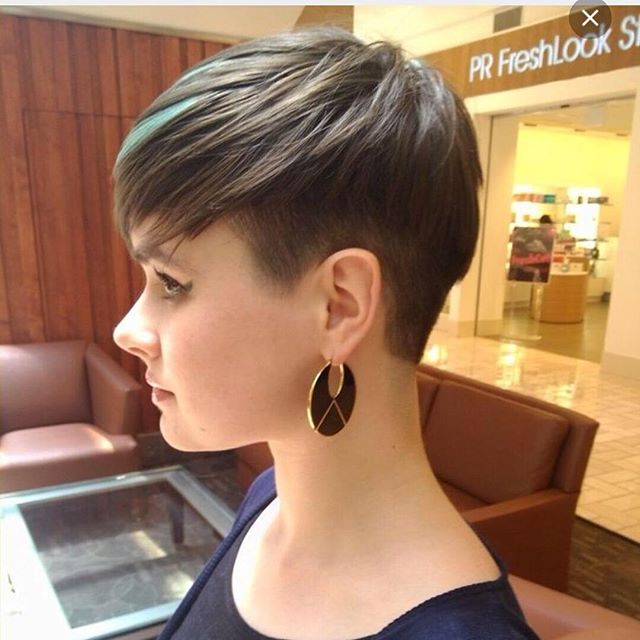 Are you satisfied with these popular pixie haircuts for round faces? Find your best style now and stand proud – rock it like you own it.