How to Get The Perfect Bomb Brows For Beginners
Great eyebrows frame your eyes and create a natural attractive focal point for your face. However, achieving stellar eyebrows can be a difficult feat to take on. It's easy to end up with brows that are too unnaturally dark and look witchy or brows that are pencil thin and cause you to look constantly surprised even when you're not. Applying product to your eyebrows can seem like a daunting and frightening task because, when you mess up your eyebrows, it is usually very obvious. However, perfecting your brows doesn't have to be the scariest part of your daily makeup routine. Instead, it can actually be quite simple and transform your look forevermore.
Read on to discover five great ways to achieve bomb eyebrows as a brow art beginner.
1. Prime Your Eyebrows
Priming your eyebrows is an important step of the eyebrow makeup process that is consistently overlooked even by makeup experts who put product on their brows every day. However, your eyebrows need to be primed just like your face and eyelids before you apply makeup to them. Priming your eyebrows before putting product on them ensures that the makeup will glide on smoothly and evenly and that there will be minimal fallout onto your eyelids and cheeks during the application process. Plus, priming your eyelids helps increase the lifespan of your eyebrow makeup and prevents it from fading and melting off and away as the day progresses.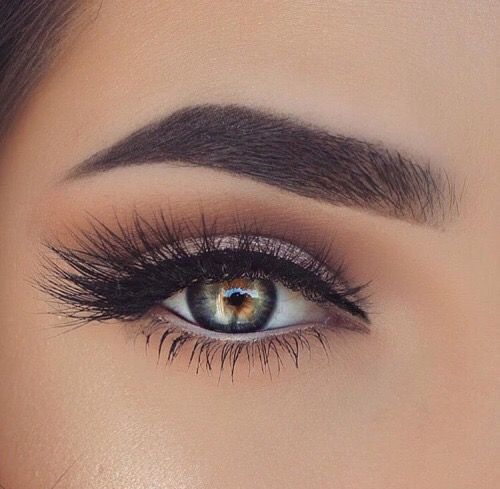 Disappointingly, there are not many eyebrow primers available on the market and those that are offered aren't especially popular or common. However, eyeshadow primers are abundantly available and many of them can be used on eyebrows, too. A great eyeshadow primer that doubles as an effective eyebrow primer is the Urban Decay Primer Potion in Original. The Original Urban Decay Primer Potion is clear and helps hold product in place all day. The other shades of Urban Decay primer potion are great as eyeshadow primers, but they are not as clear as the Original shade and can look unnatural when applied to eyebrows.
2. Pick Your Products
There are countless eyebrow products to choose from. Which products you use depend on your natural eyebrow thickness, color, and skill level. As a beginner, eyebrow powders and clear gels are a great way to go. Eyebrow powders are easier to use than liquid, tinted gel, or cream eyebrow products because it is easier to maintain control of them and it is more difficult to make your eyebrows too dark or thick when using a powder.
A great eyebrow powder is the Anastasia Beverly Hills Eyebrow Powder Duo . This powder is available in eleven shades for different eyebrow colors and each product comes with two shades of brow powder in one easily transportable compact. The powder is smudge-free and the two separate shades can be blended and combined together to create a perfect custom color to enhance your natural eyebrows.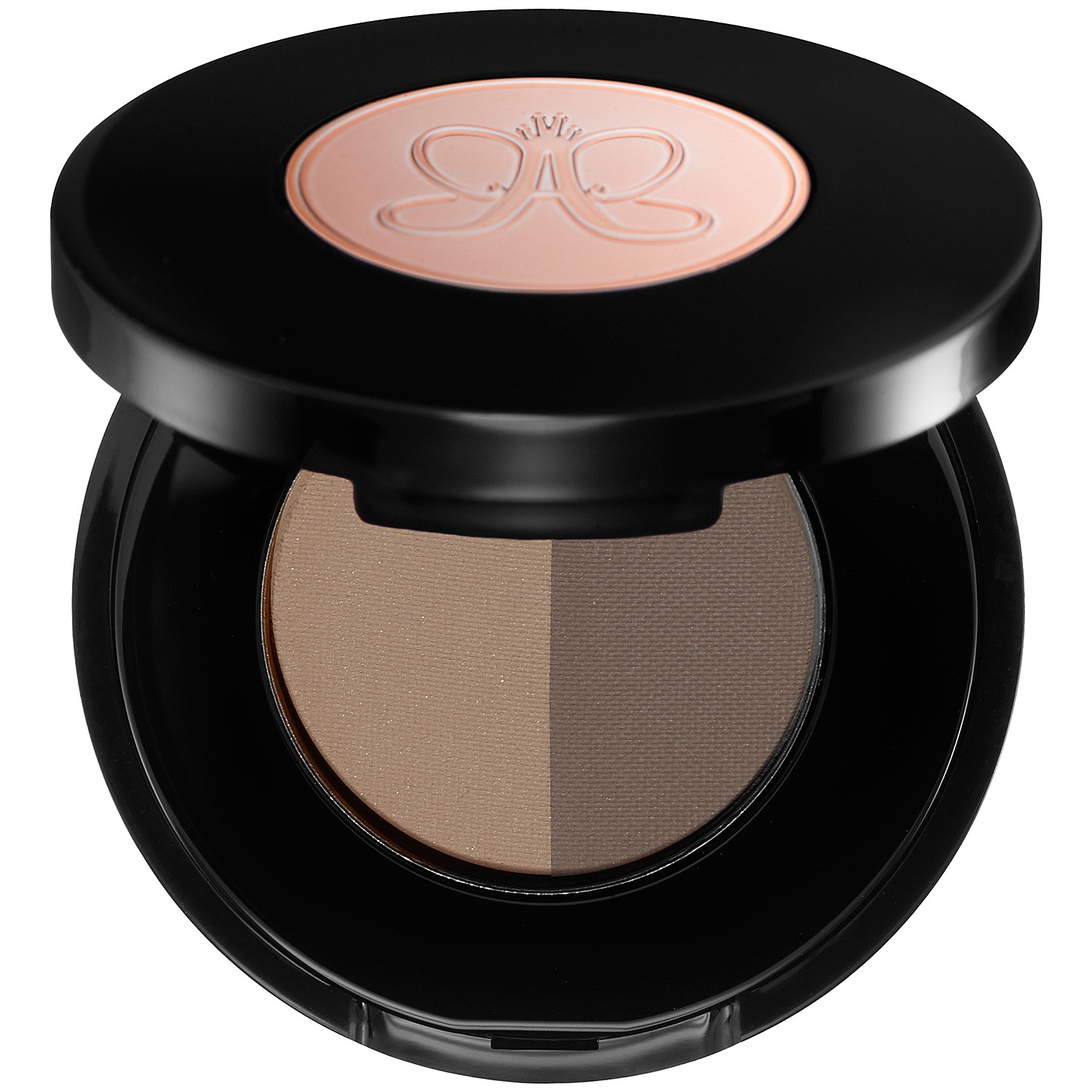 After you apply eyebrow powder, you should finish off your look with clear eyebrow gel to hold your hairs in place and seal in the product. An excellent eyebrow gel is the Anastasia Beverly Hills Brett Brow Arch-Control Gel ($18.00). This brow gel creates a smooth hold and slightly darkens your eyebrows for a perfect finish.
3. Find the Right Shade
If you apply the wrong shade of eyebrow products, your brows are likely to end up looking either much too dark or washed out and chalky. Fortunately, there are helpful rules of thumb for choosing the right shade of almost every eyebrow product.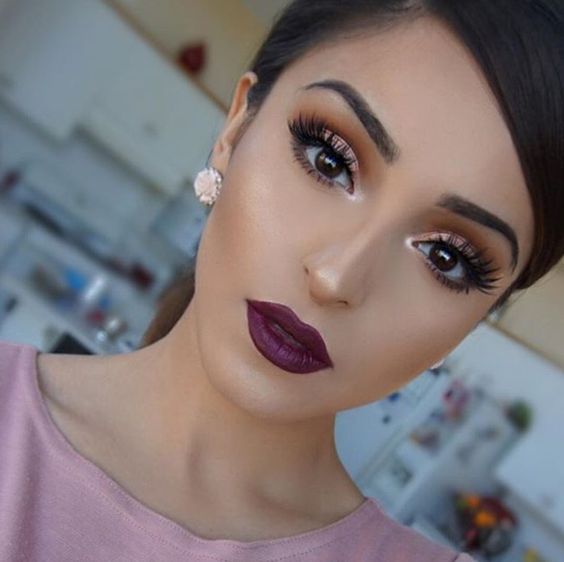 If you're using tinted eyebrow gel, you should always use a shade that matches your natural eyebrow color as closely as possible. For eyebrow powder, use a color that is two shades darker than your natural hair color to define and accentuate your brows. When using eyebrow pencil and cream, it is easy for your eyebrows to end up looking too dramatic or unnaturally dark. To prevent this from happening, choose a color that is one shade lighter than your natural eyebrow hair to create a softer, more natural look.
4. Surround with Highlight
Highlighting specific areas around your eyebrows is a great way to help define your brows and create a smooth contrast between your eyebrows and the rest of your skin to make them the focal point of your face. Highlighting your brows can also help showcase the precise shape and natural arch of your brows. Although highlighting the areas around your eyebrows does not actually include applying product directly to your eyebrows, it should be a part of your daily eyebrow makeup routine.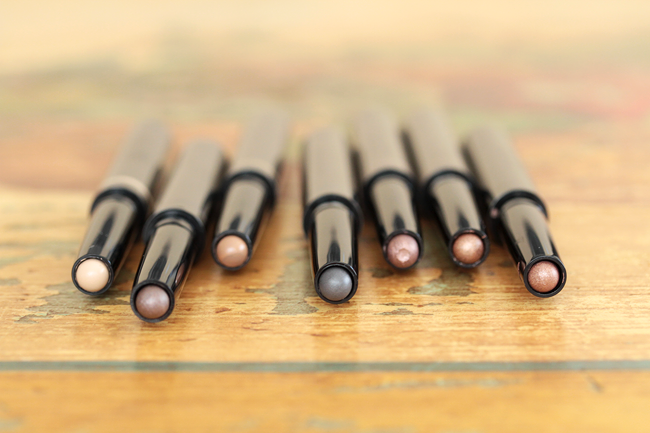 Use a liquid highlighter or a highlighter stick in a pearl shade to highlight the areas around your eyebrows. Swipe highlighter across your brow bone and trace it onto the area of your forehead that is just above your eyebrow. Make sure to blend the highlighter inwards toward your brow without getting the highlighter caught in your eyebrow hairs.
If you're in the market for a highlighter stick, a great one to use to highlight the areas around your eyebrows is the versatile Burberry Eye Colour Contour Sculpt & Smoke Pen  in Natural 100, a light shimmery pearl champagne hue.
5. Don't Forget to Blend
It is natural for your eyebrows to look fake and Barbie-like (not in a good way) after a thorough application of product. This unattractive fake look scares many people away from putting product on their eyebrows at all. It is extremely easy to fix, however. All you need is a little bit of blending to give your brows a more natural look while keeping the darker definition the makeup gives them.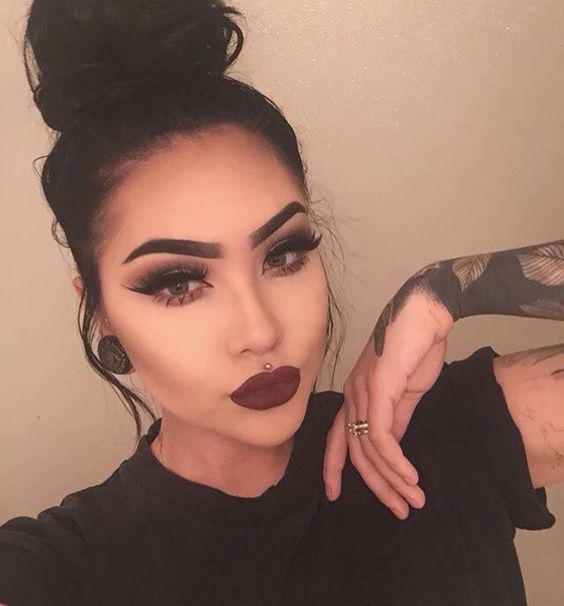 Your eyebrows should be lighter near the inner corner of your eyes and get darker as they get closer to the outer corner of your eyes. The common culprit for eyebrows that look fake is an excessively dark edge near the inner corner of your eye. If the area of your eyebrow that is directly above the inner corner of your eye and next to the bridge of our nose is too dark, it can create an unattractive, too-sharp contrast with the skin next to it that looks fake and unnatural. When blending your eyebrows, this is the area you want to focus on for best results.
Use an eyebrow spoolie brush to blend the inner edge of your eyebrows outward to lighten the color there and allow it to blend in more naturally with the skin next to it. An excellent eyebrow spoolie brush is the Benefit Cosmetics Angled Brow Brush & Spoolie ($20.00). This brush is dual-ended and also includes an angled brush that is excellent for applying liquid, cream, and powder eyebrow products.
6. Don't Stress the Symmetry
Your face is not symmetrical, and it is not supposed to be. The same reality applies to your eyebrows. Many beginners in brow makeup tend to freak out when they take a close look at their eyebrows and realize that one does not match the other. However, trying to use eyebrow product to make your eyebrows symmetrical is just going to end up making one of them (and most-likely both of them) look unnatural.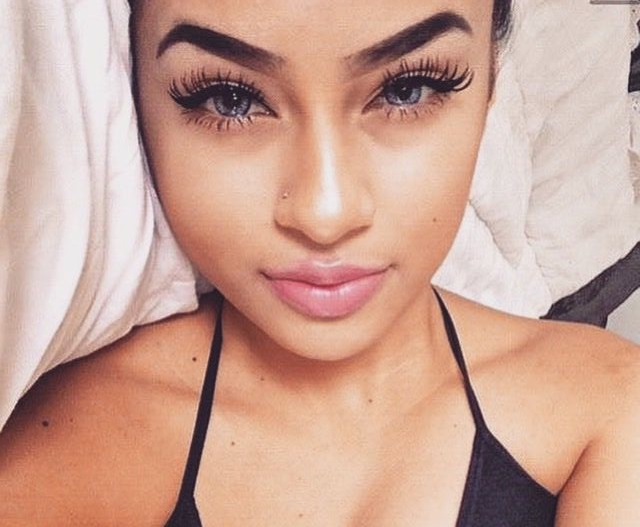 Instead of trying to force symmetry of your eyebrows, accept their differences and learn to embrace them. When applying eyebrow makeup, treat each of your eyebrows as their own separate entity. While it might take some getting used to for those who are used to spending hours in front of the mirror trying to get both sides of their eyeliner or contour perfectly even, it's important to let each of your eyebrows be what they are instead of trying to make them into something they're not.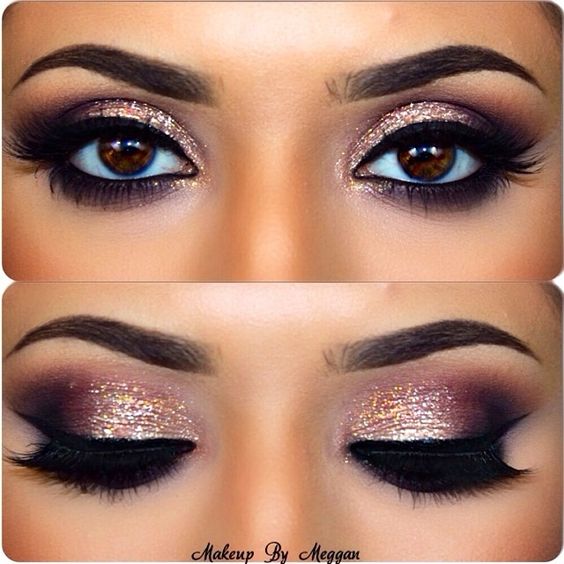 makeup by Meggan
When applying product to your eyebrows, follow the natural shape and thickness of each eyebrow, even if is not the same as that of your other brow. As long as your eyebrows look defined and natural, it does not matter if they don't appear symmetrical.
Doing your eyebrow makeup doesn't have to be so stressful. By using the tips in this post, you can transform your eyebrow makeup skills and create perfectly shaped and defined brows that look natural with minimal effort and zero frustration.
If you love this post, why not share it with your friends? And find more beauty tips on prettydesigns.com!
Bomb Brows  tutorial

BOMB BROWS How To Get Perfect Eyebrows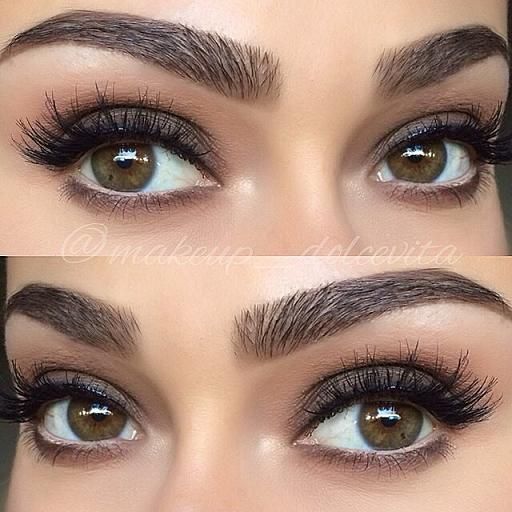 African American makeup ideas – the Bomb Brows