How to Shop Golden Globe Style – Margot Robbie's Crystal Embellished Winter-white Low Cut Gucci Gown
Are you still enjoying the Golden Globes red carpet video? Wanna wear the glamorous Golden Globes style? Follow us with the latest fashion trend with these stunning evening dresses and shop your own decent style for 2014!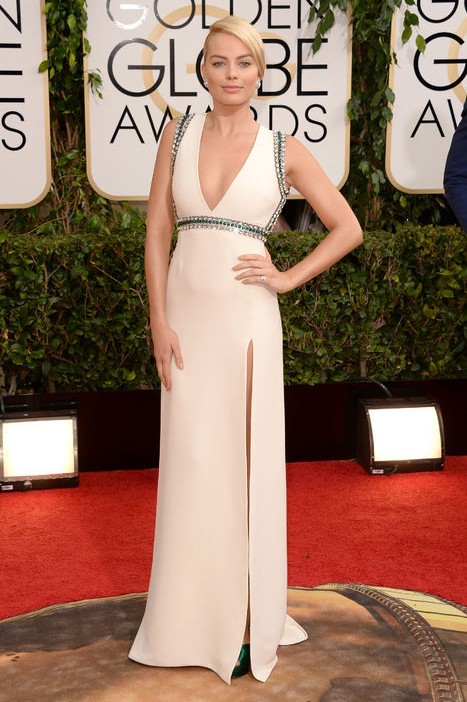 The Aussie actress Margot Robbie really stunned us with her dainty crystal embellished winter-white Gucci gown. Its straightforward and clean cut did impress us a lot. It is featured with the latest trend sign – the very seductive low-cut. And the two symmetric slips enhanced this effect to its perfection. At last, those glimmery embellished crystals made the bodice the center of attention immediately.