How to Shop Golden Globe Style –Amy Adams' Two-tone Color Low-cut Valentino Dress
Are you still enjoying the Golden Globes red carpet video? Wanna wear the glamorous Golden Globes style? Follow us with the latest fashion trend with these stunning evening dresses and shop your own decent style for 2014!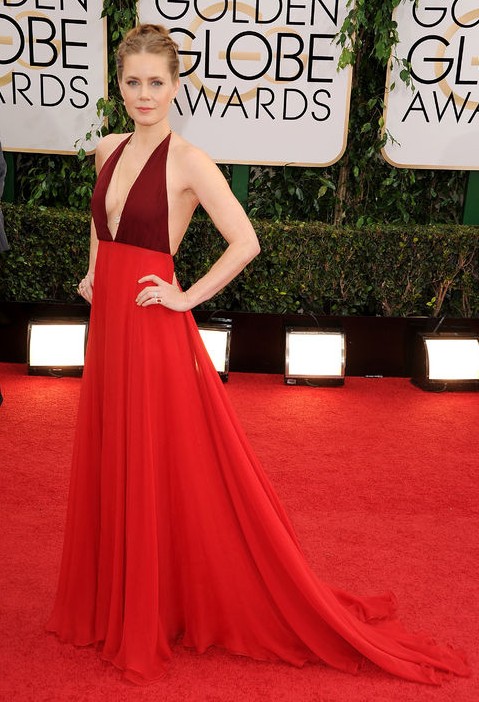 Here comes the American Hustle style again!
The best actress winner Amy Adams continued to show us her character style with an absolutely breath-taking low-cut Valentino dress. It evoked us of the faddish American Hustle immediately. To balance out the vintage 70s feel, the standing-out design two-tone of poppy and magenta make a quite modern-chic sense and give out a little warm in winter.