Harmony Santana's Tattoos – Lettering Tattoo on Forearm
Actress Harmony Santana showcased her enhancing forearm tattoo characters at the Independent Spirit Awards in Santa Monica, California.
Tattoos lettering can be a label on an image that you've tattooed on your body. When you choose lettering style, you are showing off your style, your personality, or even your chutzpah. Lettering on it's own, without an image, is powerful.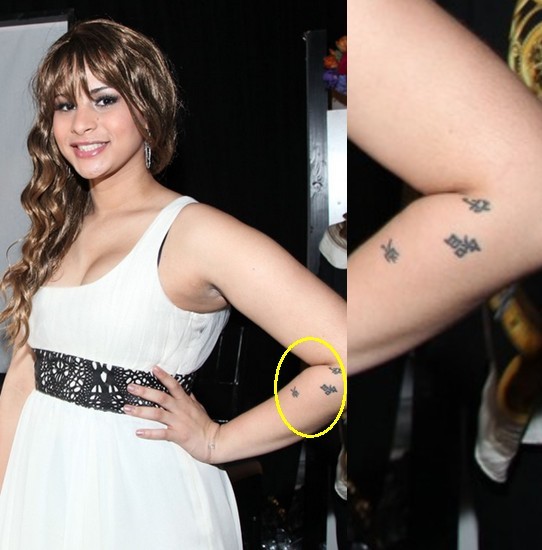 Why not choose one to capture people's attention? You can just use initials to abbreviate your message.  You can also use of creativity to create original and special arm tattoos.