Nicki Minaj's Tattoos – Lettering Tattoo on Upper Arm
Nicki Minaj has sleeveless dress that exposed a cool lettering tattoo Chinese charterer on her arm which means God is with me always.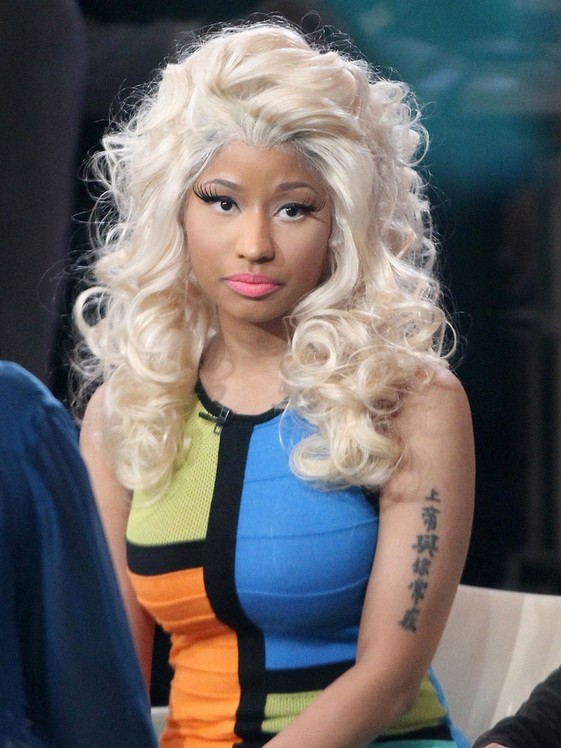 Shapes and words tattoo can convey the wearer's personal style. But sometimes there is more to say, and a word can be even more important than a picture. If you also believe God can bless you good luck and help you out of trouble, you can turn to the Chinese charterer which means God is always with you. The type of tattoo theme becomes quite popular that both female and male tattoo enthusiasts and the demands of this theme are increasing greatly.