Hayden Panettiere's Tattoos – Lettering Tattoo on Lower Back
Hayden Panettiere showed her cool sideway lettering tattoo in the slinky beaded mini-dress at the 46th annual CMA Awards at the Beidgestone Arena on November 1, in Nashville, Tennessee.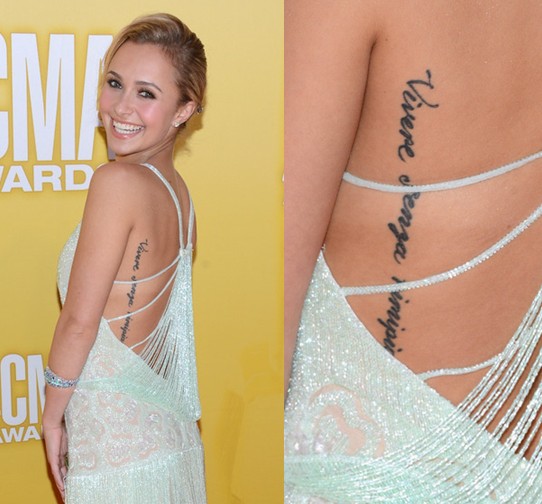 Tattoos can make you enhancing and special and it is a great way to express your personality and worldview. The sideway lettering tattoo can enhance the back perfect an offer people a charming and luscious look and feel.
If you desire the same effect, you can also follow Hayden Panettiere.