Miley Cyrus' Newest Tattoos – Guess Where?
Miley Cyrus got some new tattoos recently, I'm sure you can't guess where Miley Cyrus' latest new tattoos are!
Come on, guess! Any ideas? Yes! On her feet!!! If you followed her twitter or Instagram you may know that the signer Miley updated a picture of her latest new tattoo, you can see the lettering tattoo with the caption "RollingStone" at the bottoms of her feet!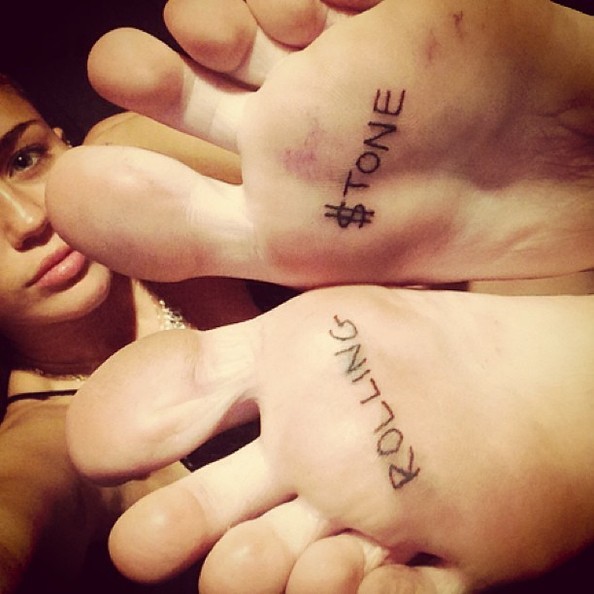 Do you love this sweet tattoo?
This appropriately comes after the release of Miley's Rolling Stone cover. See her latest tattoos, here. [Instagram]