Amazing H&M Wedding Dress for 2023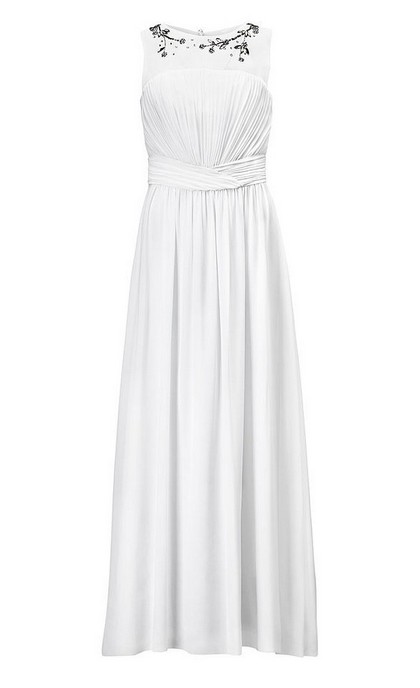 Here comes another budget-friendly item again for all fashionistas – the fantastic H&M wedding dress! And I should say it looks really amazing even it only costs you $99 this time. It's also being a big surprise for H&M fans too, as you can almost get everything here even for your important wedding day.
This simple wedding dress owns flattering draping in the front and pretty beaded detail at the neckline of '30s Hollywood glamour. Even if you've got your ideal white gown for your "big day", you can still consider buying it for your rehearsal dinner or reception party. At last, I should inform you that you can reach out for it later this month on H&M website. You won't miss it.