How to Wear Crop Tops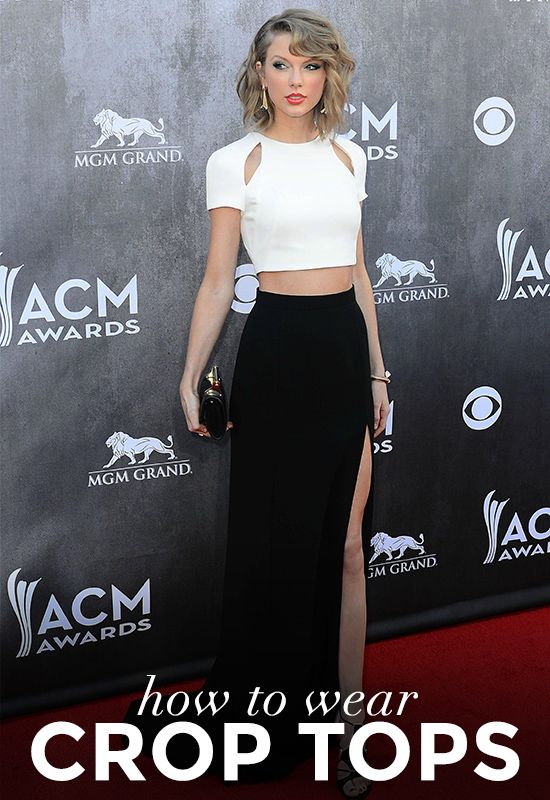 Yes. Here comes the how-tos again. Today prettydesigns will show you some guides to wear crop tops. From runways to streets, you can find thousands of crop tops. It seems that crop tops fit women who have flat and firm abs. Actually, an small belly can have right to have this staple for summer. Now, let's check out the following tips and learn how to show off your beauty.
1.There are many kinds of crop tops which are in different style as well as different length. You can choose a cozy one that can fit you well. If you worry about your little belly, you can pick up a waist length crop top; if you are confident about your abdominal muscles, you can choose a belly-button-length piece.
A Crop Top
A Crop Top and Painted Shorts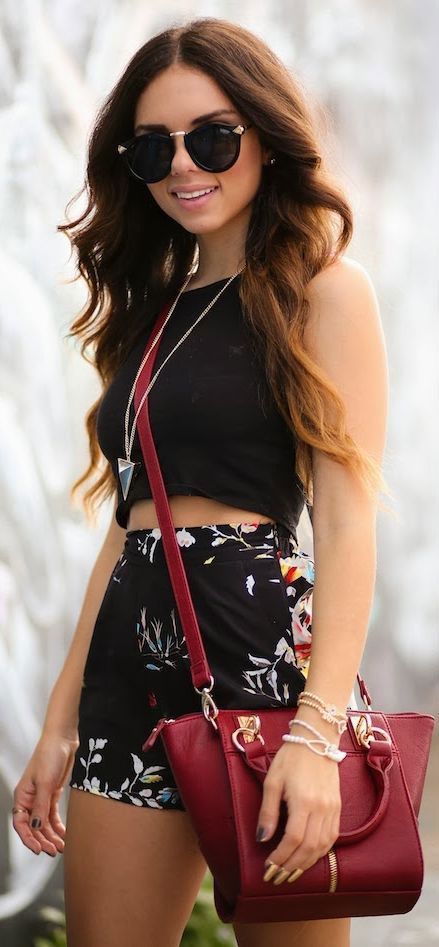 A Waist Length Crop Top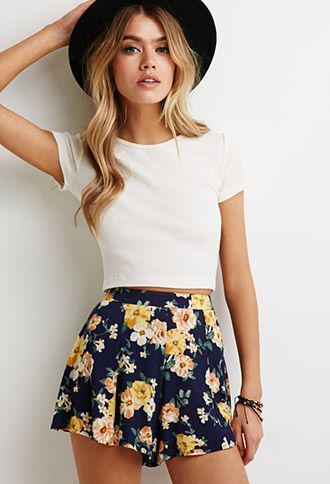 A Crop Top and a Skirt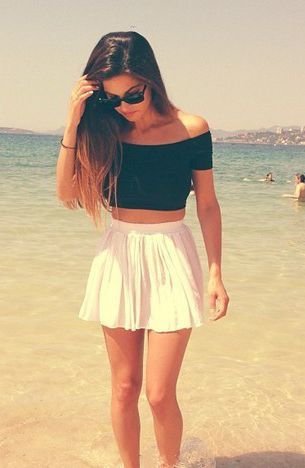 2.When you want to wear a too short crop top, you'd better pair it with high-waist jeans or long dress. The outfit can elongate your whole look. People will not focus on your waist only.
Dynamic Crop Top and Red Dress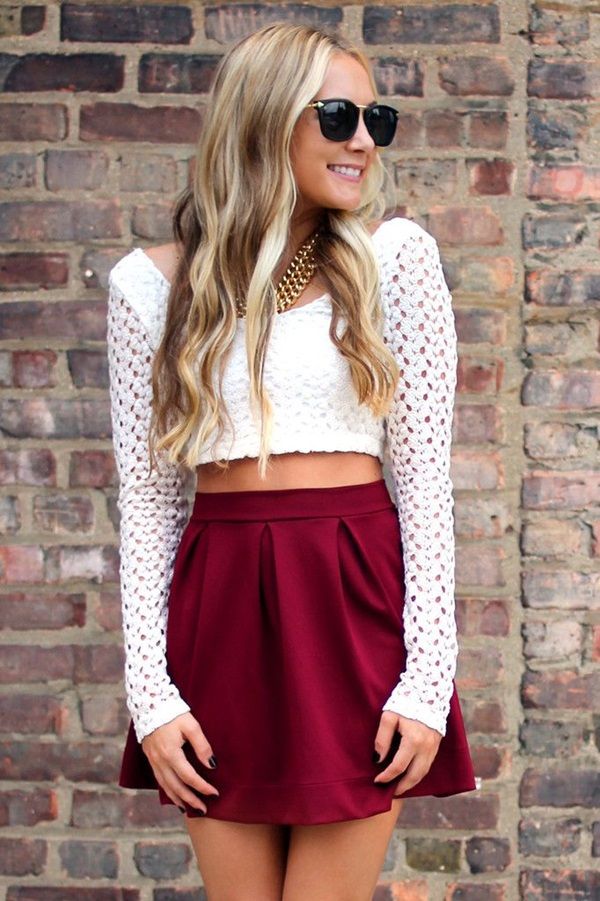 A Crop Top and Long Dress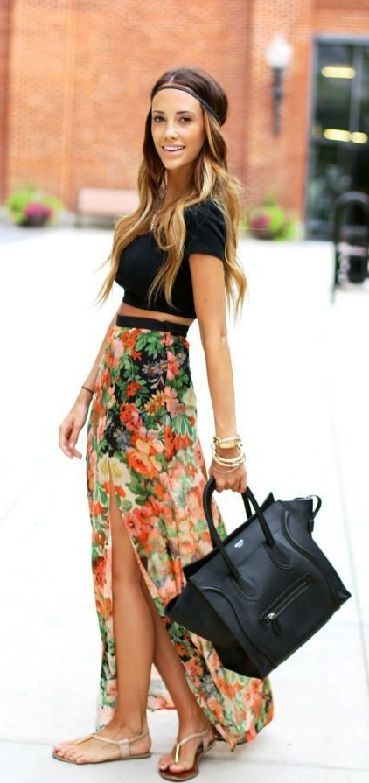 A Crop Top and Bandage Skirt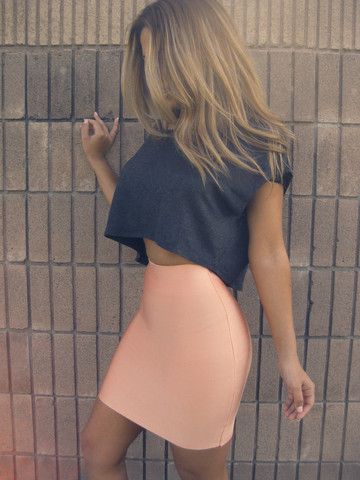 A Crop Top and Jeans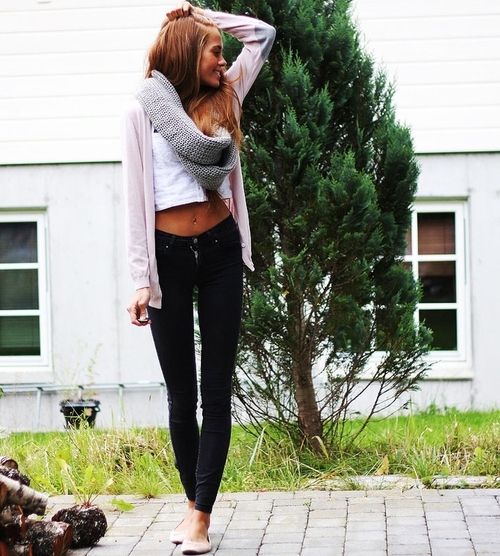 3.It would be so nice to pair your crop tops with the high-waist short dresses as well as the pencil skirts. The style which covers crop tops and pencil skirts can create a sexy but elegant look. Though these two summer staples are different in styles, they matches so well.
A Crop Top and Floral Skirts

Simple Crop Top and Burgundy Midi Skirt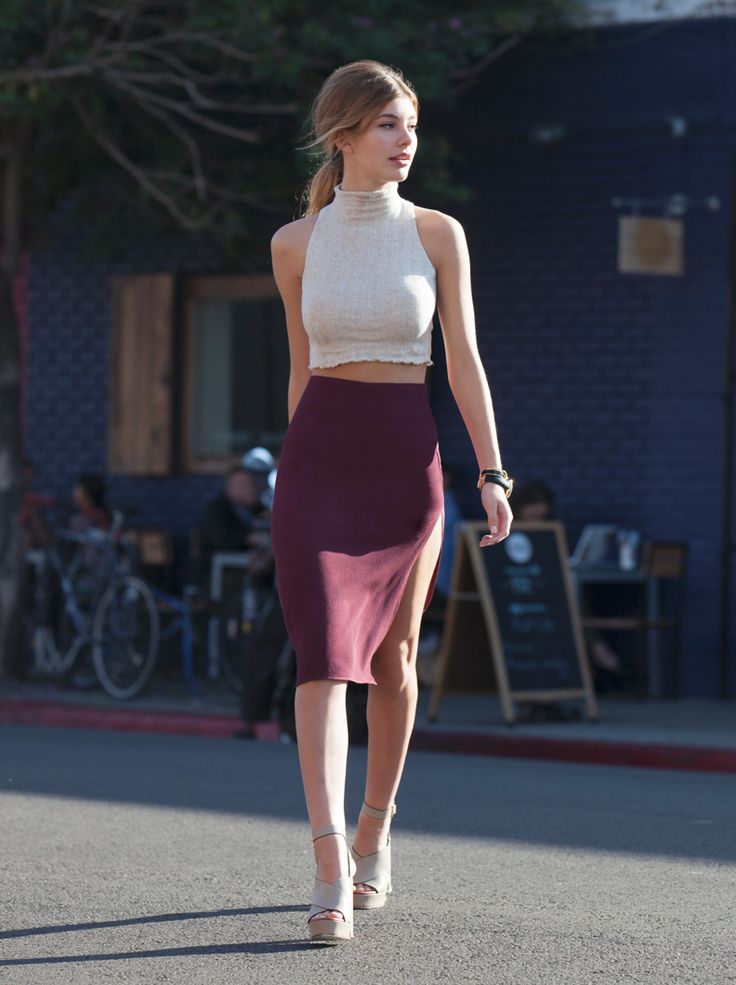 White Crop Top and Floral Print Skirt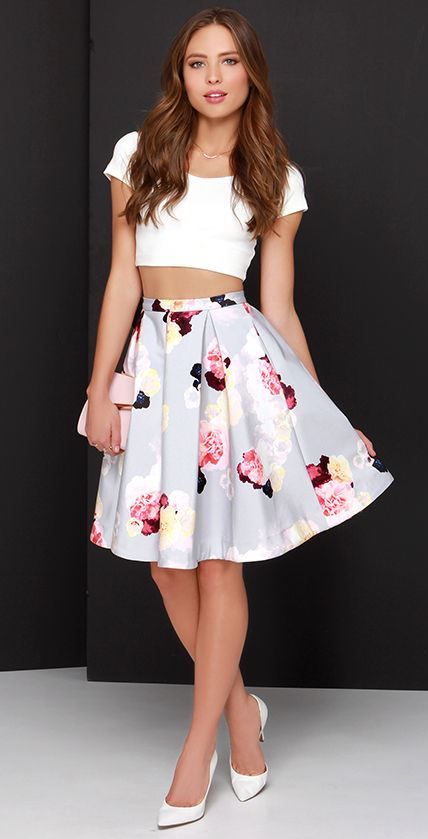 Pretty Floral Outfit