How to Wear Sequins — Dos and Don'ts
Who does not love sequins? These sparkly, eye-catching pieces of clothing are a great way to add some personality to any outfit! Who remembers the Dior dress that Jennifer Lawrence wowed in at the SAG Awards for Women 2014?!
With so many options available, it can be tough to figure out how to wear them in a stylish way. We have compiled a few tips and tricks so that you can incorporate sequins into your wardrobe the right way. As a result, we have come up with a few dos and don'ts that you should really consider the next time you think about wearing a garment that has a number of sequins on it!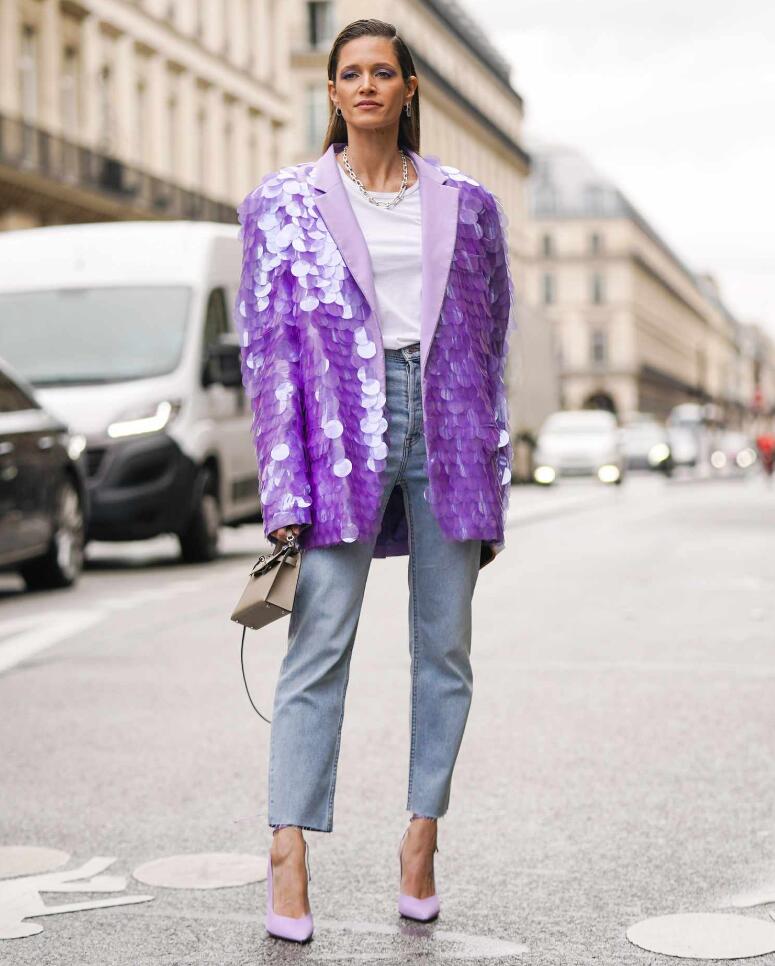 Do: Think About Your Fabric Choice
Sequins come in all shapes, sizes, and colors — but did you know that there are also different fabrics that they come in? Depending on what type of look you are going for, you will want to make sure to choose the right material. For a more formal look, opt for metallic or satin sequins; if you are looking for something fun and casual, try chiffon or jersey-style sequins.
Don't: Go Overboard
When it comes to wearing sequins, less is usually more! If you want to stand out without looking too flashy, try pairing one statement piece with other items that are toned down. For example, given that sequins dresses are very popular, it is important that if you choose to wear one that is covered, you keep your shoes and accessories simple. This will help ensure that your outfit looks balanced and polished.
Do: Choose the Right Occasion
Sequins can be worn year-round — but depending on where you live and what season it is, some occasions may be better suited than others. Try wearing a light jacket with sequined sleeves at an outdoor summer event, or bundle up with a cardigan featuring metallic trim during the colder months. Just remember that whatever occasion you choose should match the tone of the outfit.
Don't: Match Exactly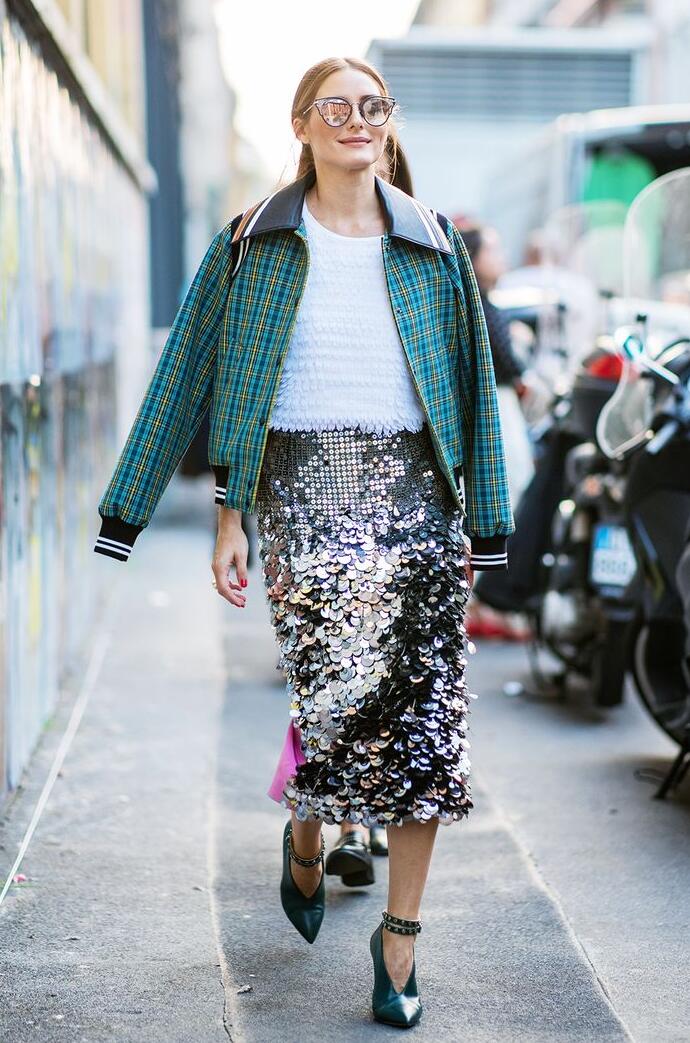 No matter how much we love matching sets – avoid matching exact colors when it comes to wearing sequins as this looks obviously artificial! Try coordinating different shades instead so that your ensemble looks more natural and effortless instead of too matchy-matchy.
Do: Accessorize Wisely
When it comes to accessorizing your sequined outfit, less is definitely more! Stick with simple jewelry — such as stud earrings or delicate necklaces — instead of bold statement pieces. To finish off the look, try adding a pair of classic pumps like white sneakers or strappy sandals in a neutral color like black or nude. This will help ensure that all eyes stay on your fabulous sequined ensemble!
Don't: Be Afraid Of Color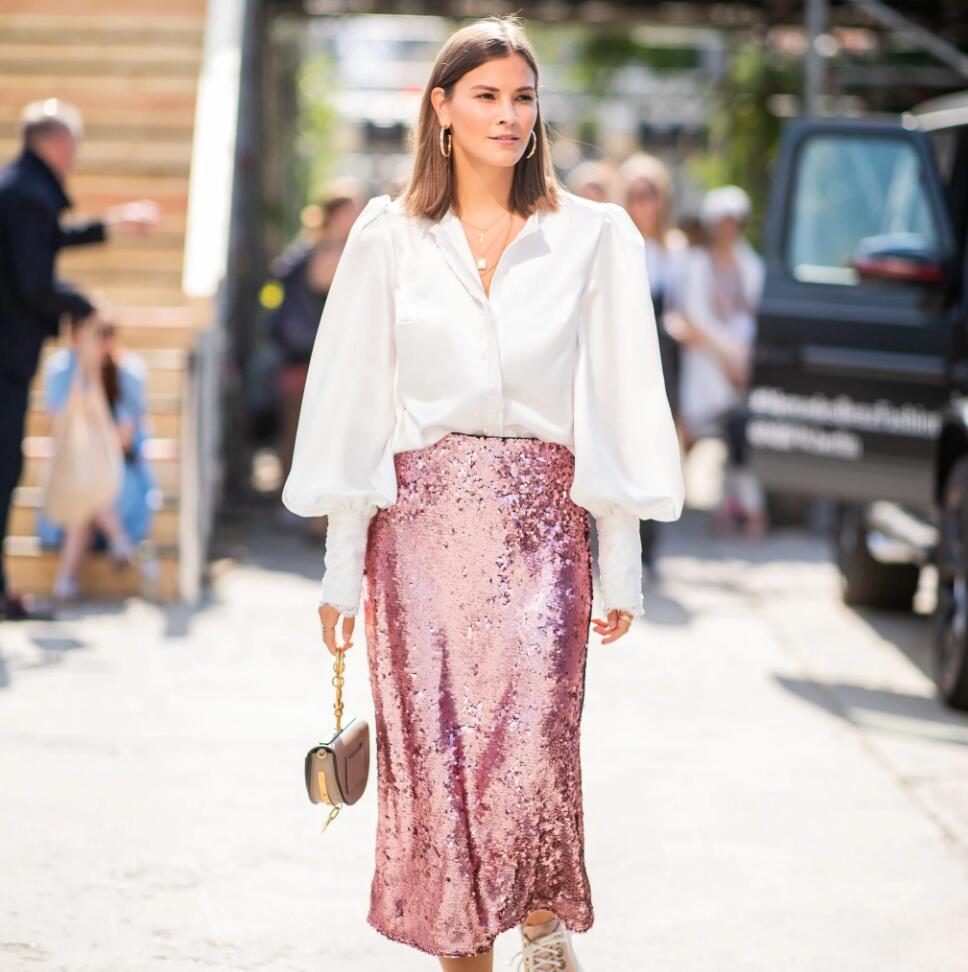 Sequins come in many different shades nowadays so do not limit yourself just to black or silver! Bold pops of color can really make an outfit stand out; try experimenting with jewel tones such as emerald greens, ruby reds, and sapphire blues for maximum impact!
Conclusion
Whether it is for an evening out like Jennifer Lawrence at the SAG Awards or just running errands around town, sequins can be the perfect way to add some sparkle and shine to any outfit! With these tips in mind, you will be sure to make heads turn wherever you go! Remember, it is all about balance, so do not forget when accessorizing that simple jewelry paired with classic shoes are key elements in making sure your shimmer stands out!