Jenny McCarthy's Tattoos – Beautiful Rose Tattoo on Foot
Foot Tattoos, nearly all people have a fever at it and it is a symbol of fashion and specialty. The foot tattoos can make your foot more eye-catching and enthralling. Hoverer, carving a foot Tattoo can bring you much pain since skin at the foot is short of subcutaneous fat and the bone is quite near to the skin. The foot tattoos can enhance your foot and they may be like the long-lasting make-up to hide flaws and skin discolorations.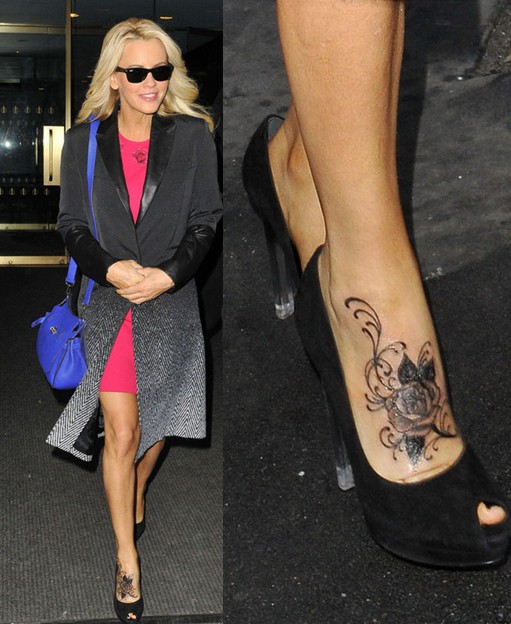 Every kind of flower has stunning charm and specialty, yet Rose is considered as the king of flowers since its incomparable and flawless grace. Therefore, the Rose tattoos enjoy high popularity among people. Jenny McCarthy carved a rose-on-the vine-tattoo after the 2013 Super Bowl in New York City. The rose tattoo makes her more awesome and glamorous.