Jessica-Jane Clement's Tattoos – Flower Tattoo on Upper Arm
Jessica Jane Clement created a charming flower tattoo at her arm at the lunch of Walker's What's That Flavour in London. The special red rose can offer you a romantic and cool look and feel.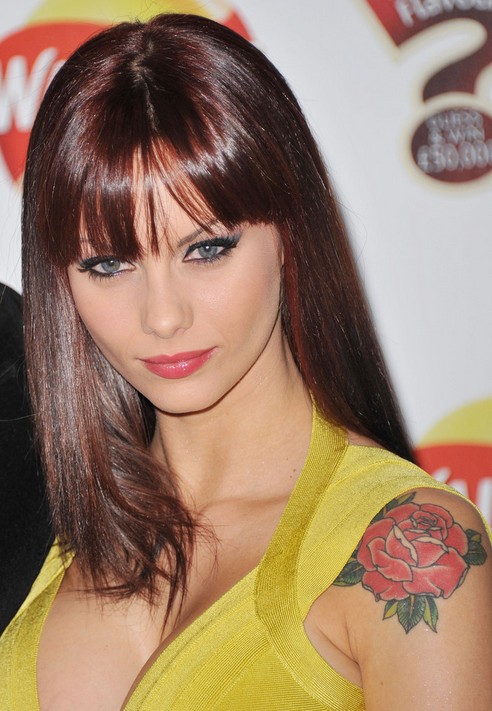 The vivid rose flower had red blossom and green leaves. The red and green colors conrtast each other greatly. If you also desire to gain a stylish and luacious effect, you can also choose one flower tattoo just like Jessica Jane Clement.