Kate Mestitz's Tattoos – Artistic Design Tattoo on Back
Kate Mestitz had a huge colorful back tattoo when she attended the 69th Annual Golden Awards at the Beverly Hilton Hotel in Beverly Hills, California.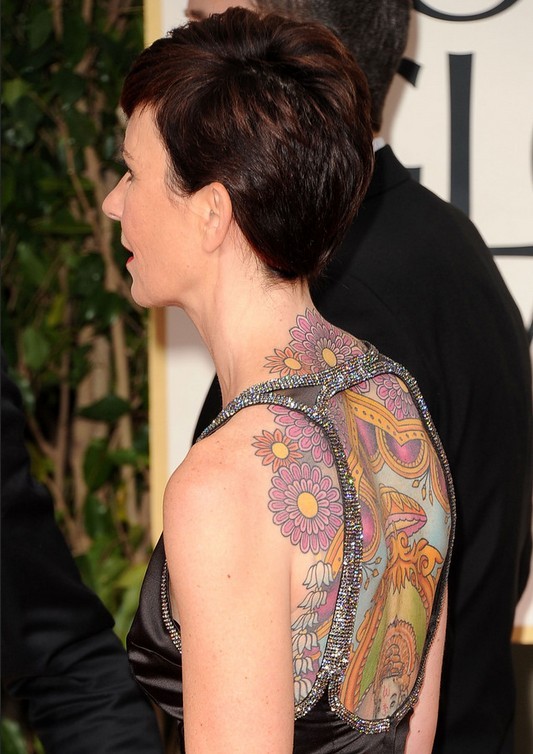 The large vivid and colorful back tattoo can expose greatly if you wear a backless dress. Today, women become increasingly interested in inking back tattoos which are considered to be rather sexy and acceptable for women. Back tattoos range from big one and detailed to the finer and smaller tattoos. The back tattoo looks attractive and sexy on the woman.
Back tattoos look enticing. So next time just create one to enhance your charm.