Katie Holmes' Fashion Week Looks for Your New Outfit Inspiration
We love Katie Holmes's role in Dawson's Creek so much and there's a good chance for you to appreciate her impeccable dressing skills this time. Let's take a look at some beautiful pictures of her showing at New York Fashion Week.
This is absolutely an ideal outfit idea for any girl who wants to go lady-like with such a dainty white coat. Her picked handle bag is really a classy choice too.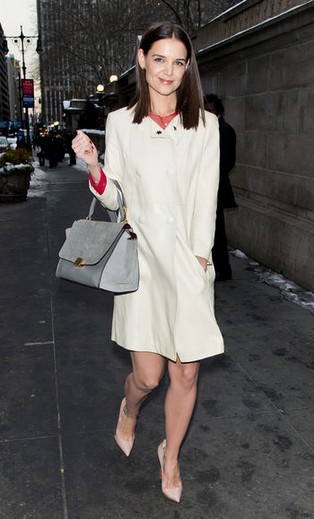 I believe every girl will look fantastic on a lace-all-over dress, especially in this amorous rose-red color. So does our darling Katie too.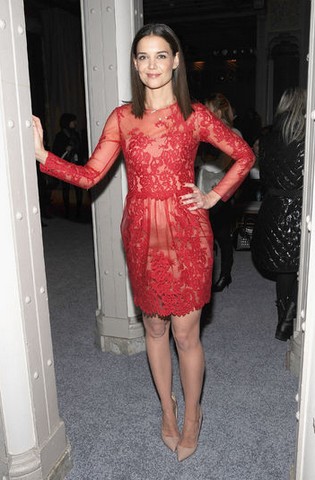 At the Donna Karan show, she showed up with an ultra cool black leather sleeveless top and ankle-length tulle dress combo and still looked fabulous this time.