Kym Lomas' Tattoos – Lettering Tattoo
If all people are seeking for a special tattoo, it is clever to pick out the chic and stunning tattoo font, even when you have craved the same words with theirs. Font tattoo looks particular and special. There are unbelievable number of people has a deep love for the font tattoos.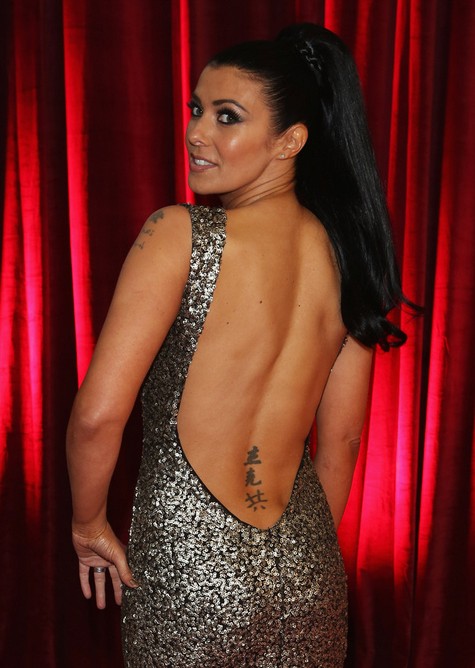 Actress Kym Lomas wore a smashing lettering tattoo impressed the British Soap Awards at Media City on May 18, 2013 in Manchester, England. The backless gown exposes the splendid Chinese character tattoo on the show greatly and left a deep impression on the British Soap awards.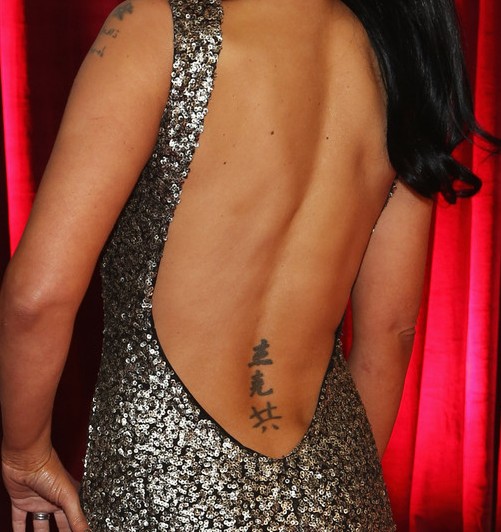 If you want others to know your life and love, you can turn to font tattoos which can express your personality and your outlook on life. You can carve your lover's name or your belief. Therefore, if you want to don a tattoo that makes other admiring, you can choose a special and ravishing tattoo font. Text tattoos can offer you a vibrant and vivid look and feel.