22 Layered Bob Hairstyle Ideas You Will Love!
Adding layers to a haircut is great because it can give your cut extra body, definition, and volume, and it can also thin out your hair a bit instead of leaving it as one thick mane. Here are the latest popular layered bob hairstyles and colours if you're stuck on coming up with one that suits your needs.
Light on the Curls, Please
If you have naturally wavy hair, leave it the way it is. Well, most of it. Only spruce up a little bit by adding one or two curls made by a curling iron. It's a cute and flirty look perfect for coffee or a lunch date without doing too much.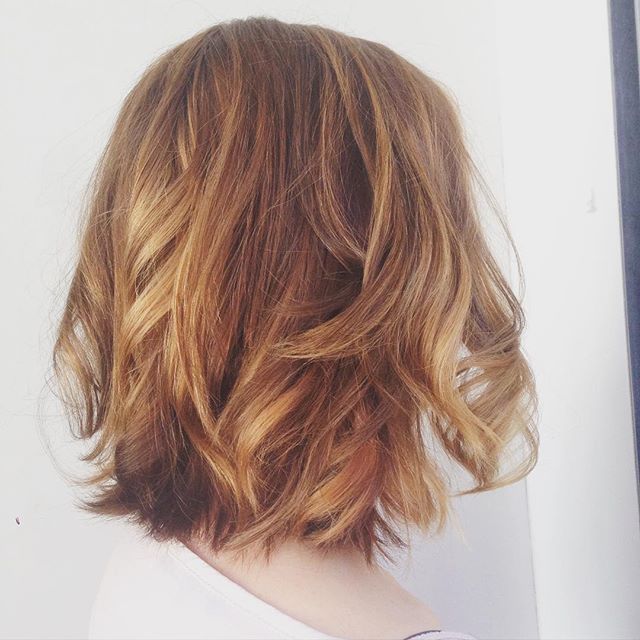 Quirky and Flirty
Another cute and flirty look would be this blunt bob with waves, curls, and balayage highlights. It's the perfect sunkissed look.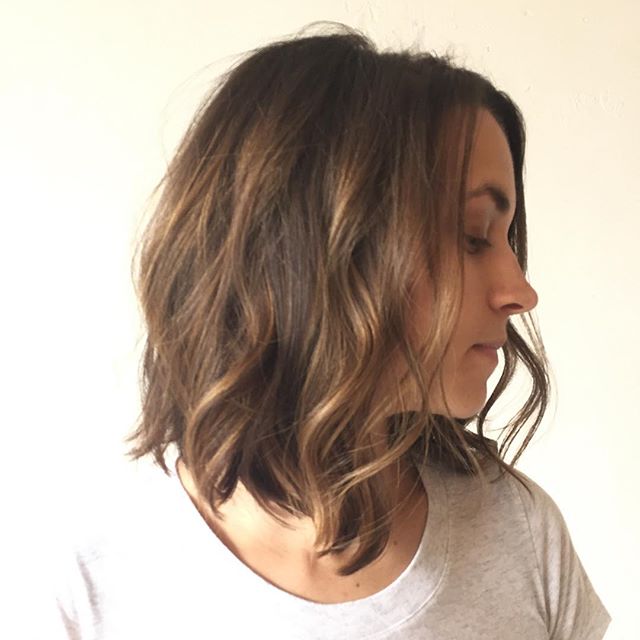 Blonde Tips
Add a little fun to your hair color by adding blonde tips to the ends.  It's such a subtle way of adding extra color to your look and it's appropriate for all settings.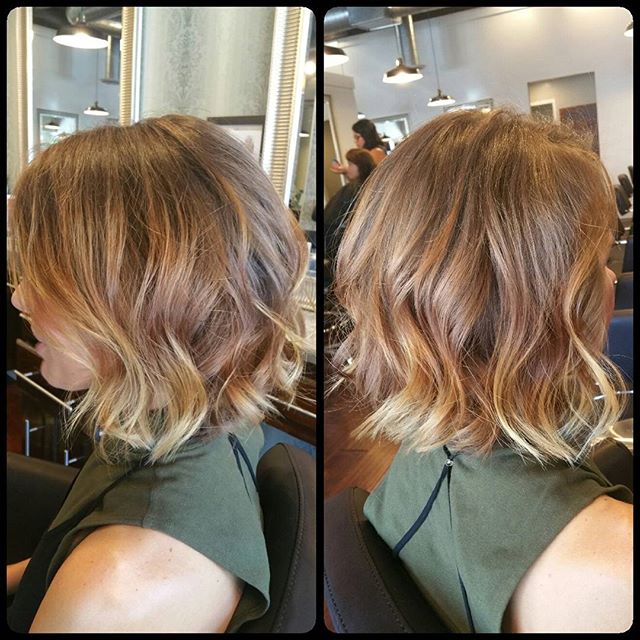 Grey Hair
Grey hair is obviously a natural color for older people and that's who you think of when you hear of grey hair. Most young people would never have thought that grey would be the "in" colour of 2015. But don't knock it until you try it! You might like it a lot more than you think.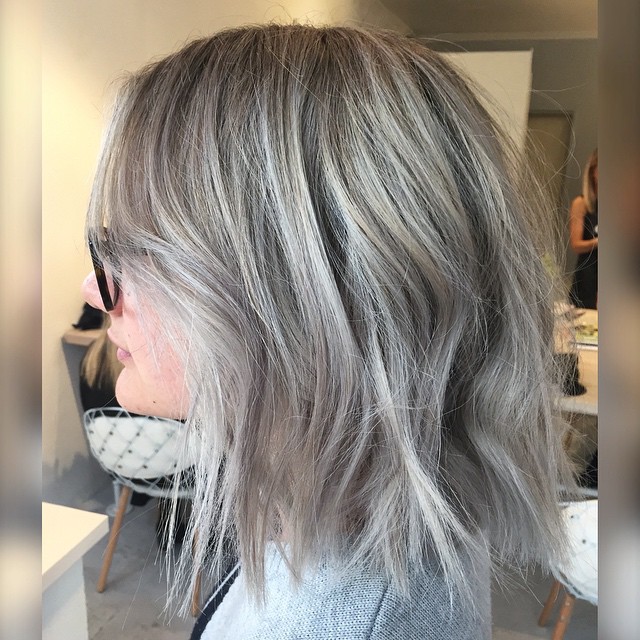 Double Trouble
Short hairstyle for women over 50: Being old should never be boring. And it doesn't have to be. Kick that grey do up a hundred notches by adding some bright color to the bottom half whether it's green, blue, pink, whatever. But if you want a color option picked for you, go with this auburn. It's in the natural color family, but it's still bold enough to add fun in your lives.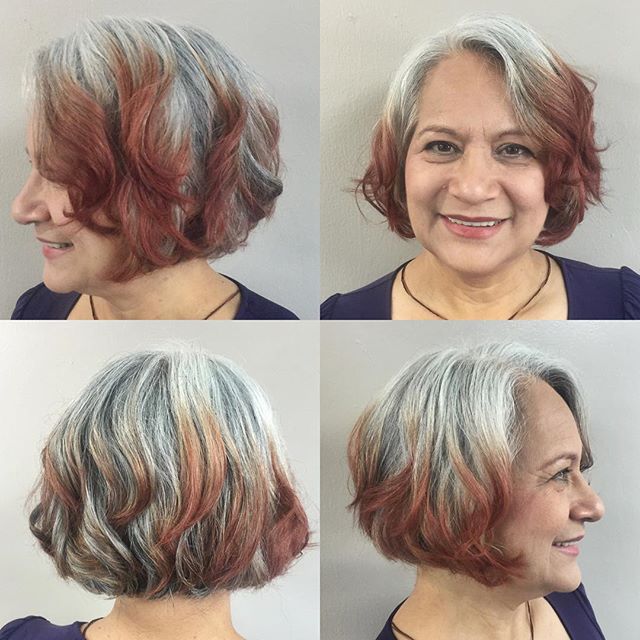 Slice of Chocolate
Show off a huge contrast by dying your hair platinum blonde, but leave an inch for a strong dark to make your look really pop.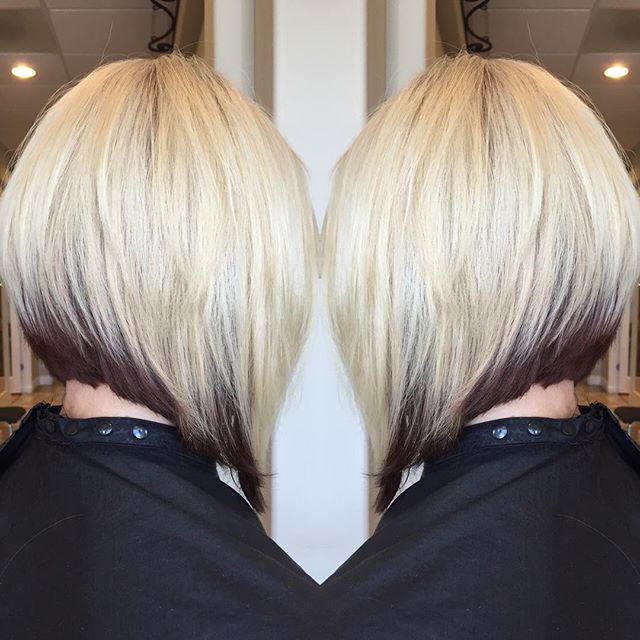 Curly A-Line
Medium length hairstyle idea: Most a-line bobs are straight and this is probably the first time you're seeing a very curly a-line bob. But they do happen. You want the top of your head to remain straight or slightly wavy and focus all the curls on the bottom half. This is a great look for a late night out with friends or going out to a fancy dinner.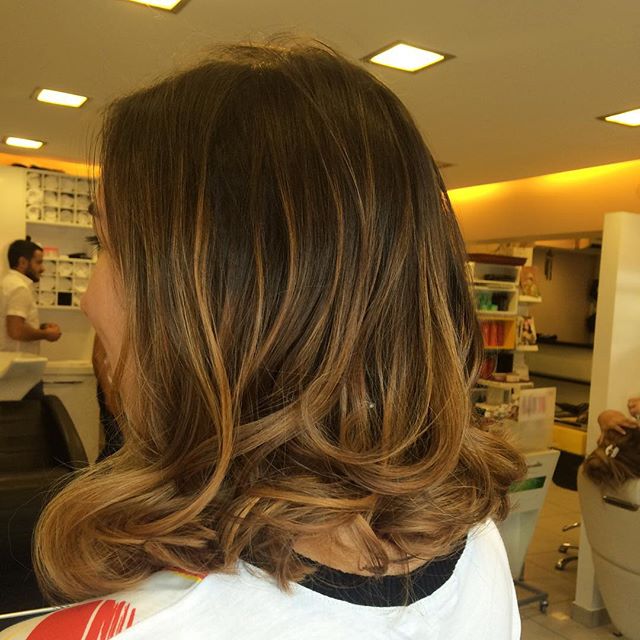 Highlighted Layers – Balayage bob hairstyle for women over 50
For the brunettes out there, get your blonde and your brown highlights on top of your dark brown hair. It's a common look, but a good one. For added definition to your layers, add some texture cream or add some sea salt texture spray, this is a great short haircut for elder women  over 50.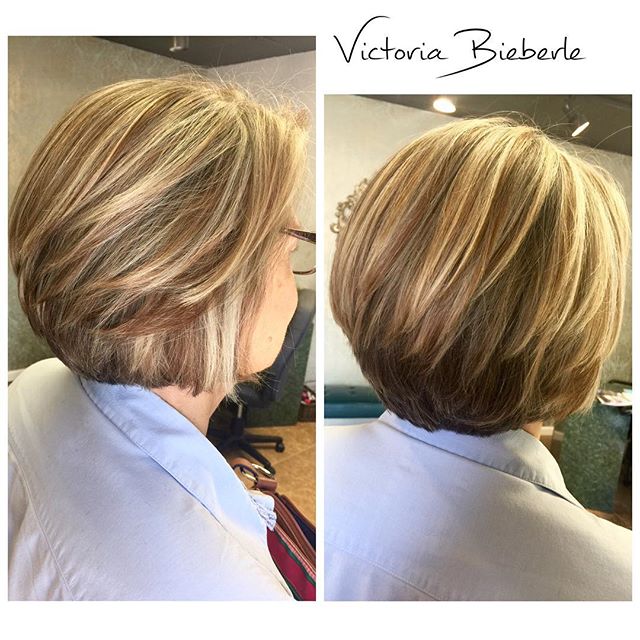 Straight and Layered
Add some layers to your shoulder length bob. If you move your middle part to a side part, you will get more volume and body in the direction that the majority of your hair and bangs are going. This is simple, effortless, and a go-to when you're on the go. It's definitely five minute hair. And you can find more styles like this on prettydesigns.com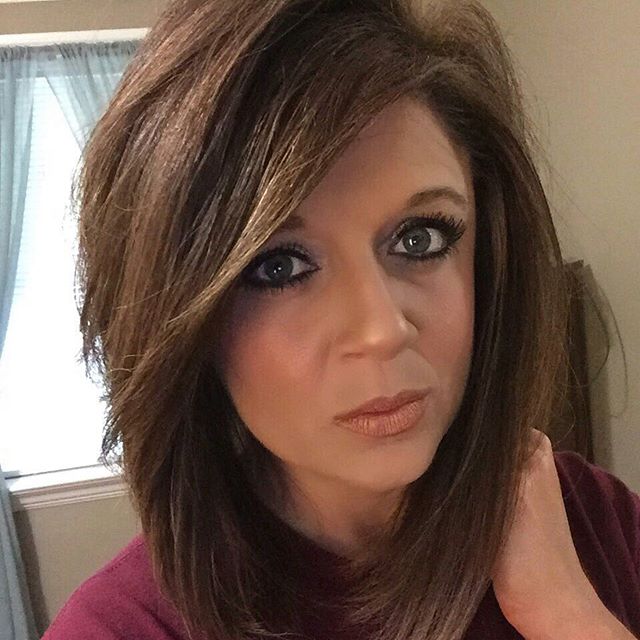 Front to Back Ombre
This is an interesting hair color. Instead of what would be a normal ombre that goes from top to bottom, this looks like a front to back ombre with the blonde in the front and the colour gradually becoming darker at the back. This is a unique twist for those of you that don't want the typical ombre look.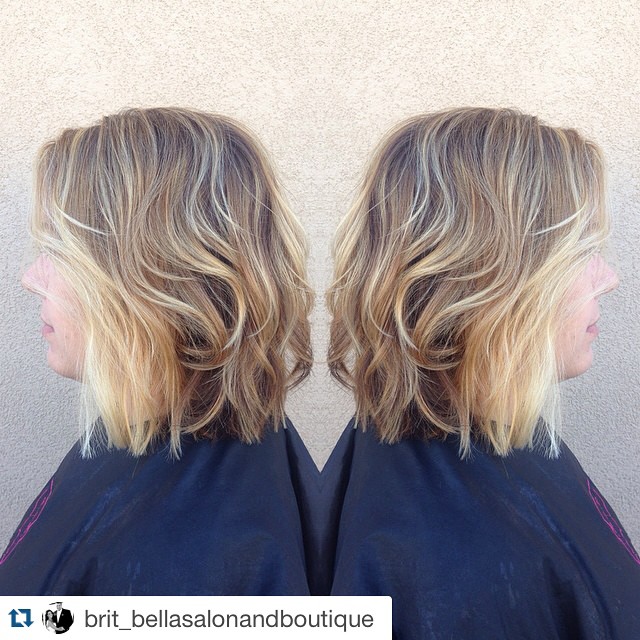 Neon Pink Graduated Bob
If you want your look to really say "POW!", you need this bright neon pink hair on your head. You most certainly will not blend into the card. It is an absolute show stopper. This color requires a lot of upkeep though so make sure to see your stylist regularly. Check out The Red head's Guide to Getting Through Summer!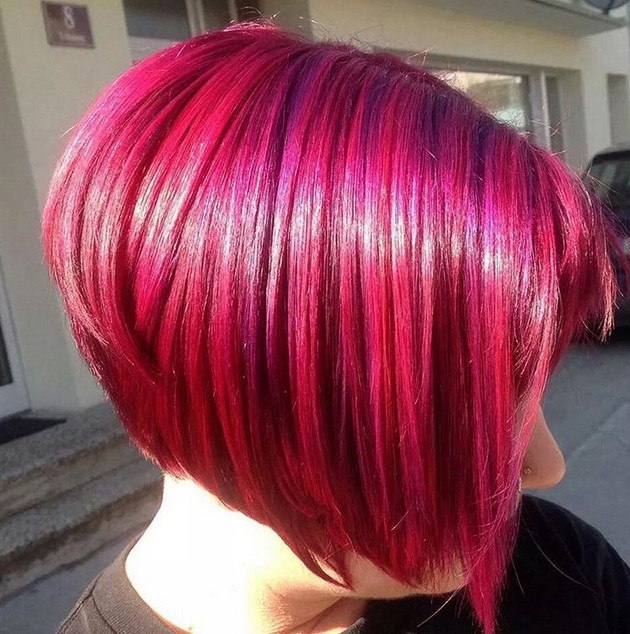 Galaxy Multicolor Bob
How cool does this look? It's perfect for Star Wars fans as it looks like you're going to hang out in Outer Space with this look. Ask your stylists for a chin length bob with lots of layers, but don't stop there! Put some purple, blonde, pink, and green in there for that space look. May the force be with you.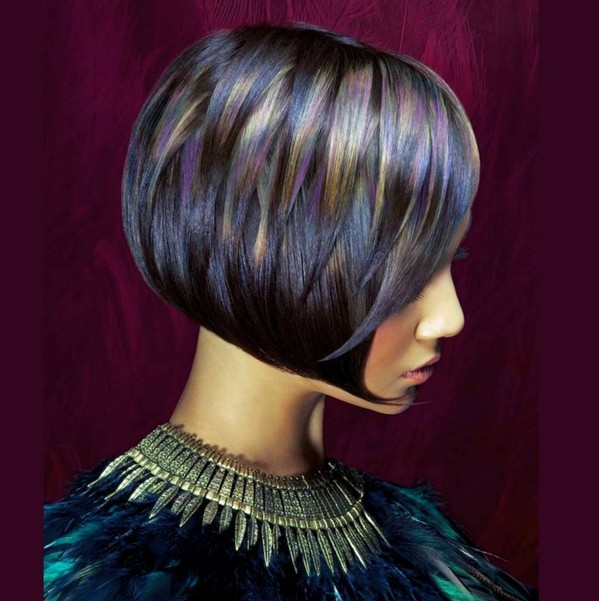 Teal Bob
Bobs are fun, but they're even more fun when you add bright colour to them. You can add any colour you want, but consider going for a teal. Teal is a popular color to add to dark hair right now.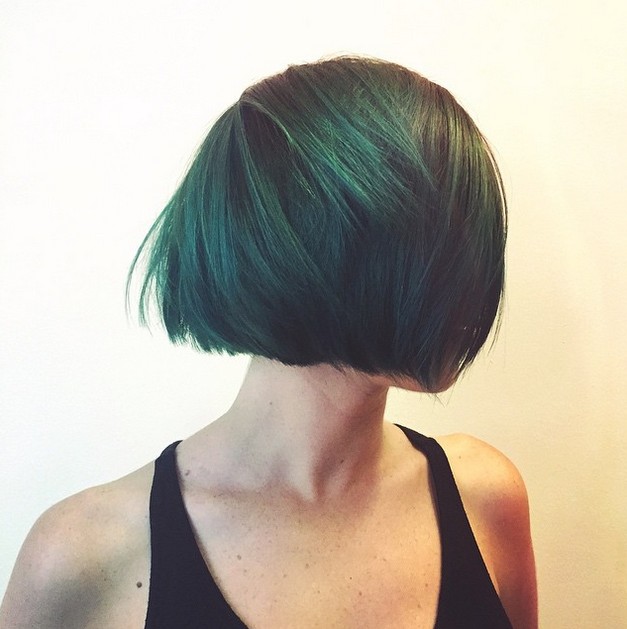 Curls in Multiple Directions
It's pretty when you curl your hair and you curl them all in the same direction, but it can get a little repetitive. Mix it up by curling strands in a different direction each other. Curl in, out, everywhere. Just don't curl it in the same direction two times in a row. Don't forget to put in your heat protectant before using a hot tool to prevent damage from the heat.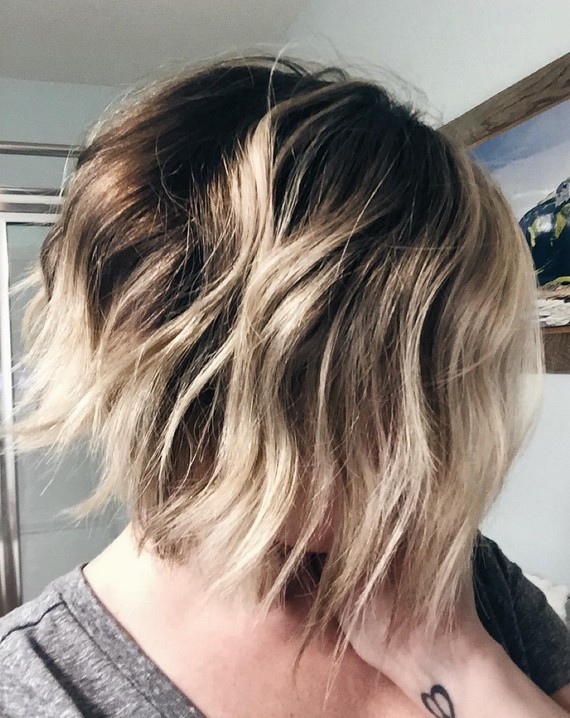 Brown Peekaboo Graduated Bob
Add lots of blonde highlights to your new graduated bob to complement the brown peeking from the bottom of your cut.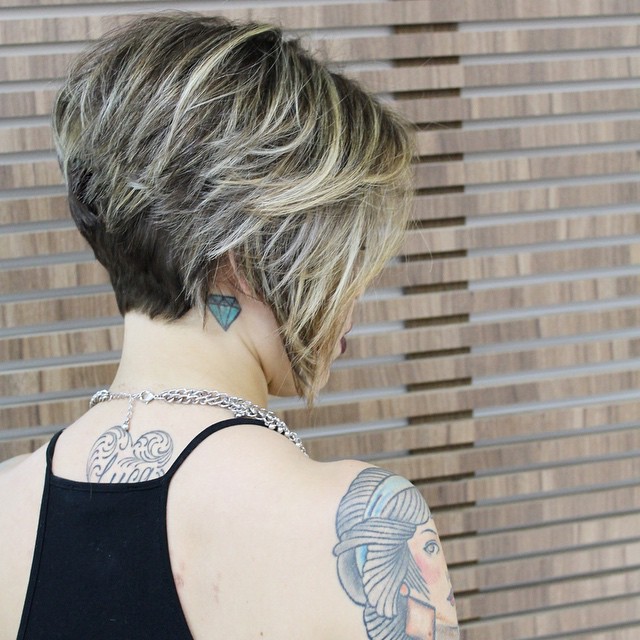 Longer Ends
This bob is interesting because it's not cut like a "normal" bob. The ends of the hair are longer, parted into little sections, and don't really blend into the bob like typical layers would. This is an unique way of taking on a bob if you're someone who doesn't like to blend in with the crowd.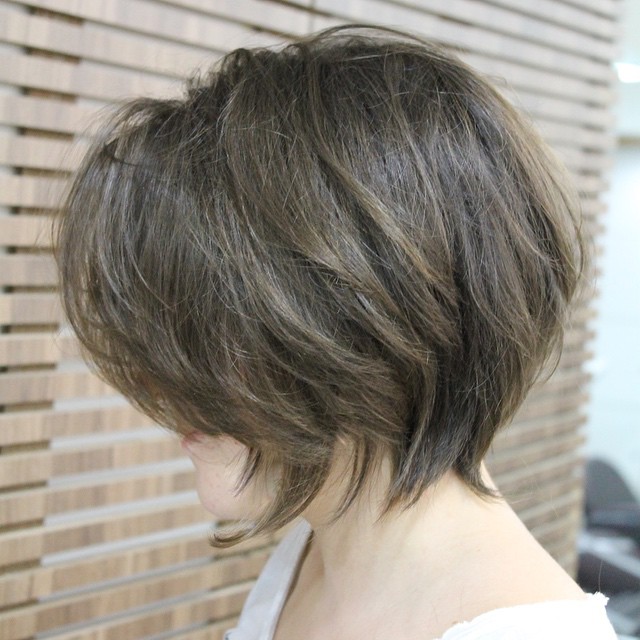 Kind of Pixie Kind of Bob
This cut is like the middle of the pixie world and bob world. If you're working on going shorter more and more, this would be the next step toward a pixie cut. The sides of the cut will be a little longer than a pixie cut, but layered. Leave most of the bounce to a top with a lot of layers.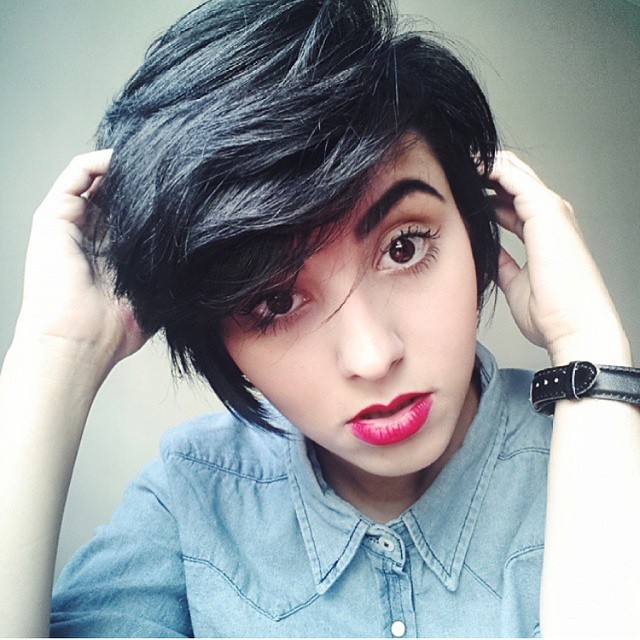 Office Friendly
If you work at a law firm or any other 9-5 job with a strict dress code, the previous style will not be for you. But you don't have to settle for something boring. This chin length graduated bob with lots of layers and highlights is neutral enough for the office, but still brings a little flair in your everyday life.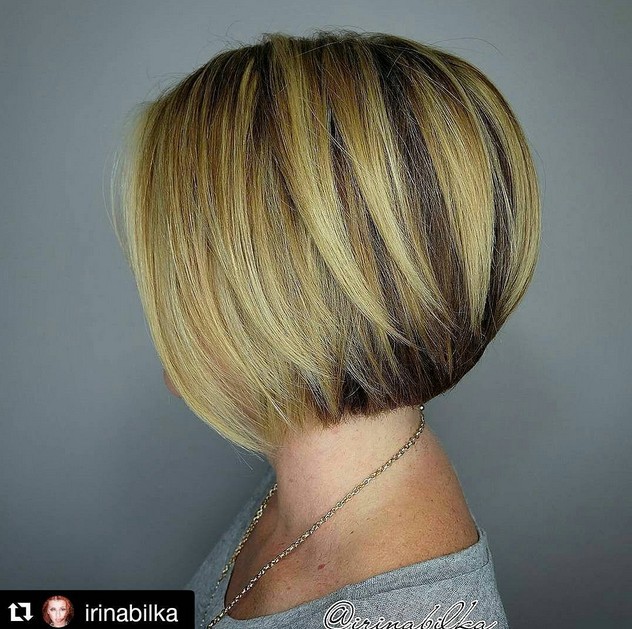 Chocolate Highlights
The 90s hair color trends are coming back. This look reminds us of chocolate and it may be making us a little hungry. Get these chunky blonde and chocolate brown highlights if you want to make a little throwback.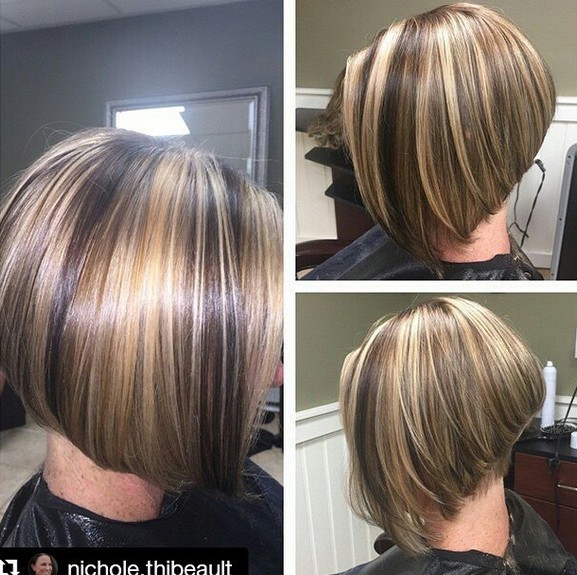 Messy Bob
Who has time to have perfect hair all the time? Some people will never be able to keep their hair frizz free no matter how many times they run a flat iron through their hair and how much anti-frizz creme or spray they use. It's time to embrace the the messy look. The "I woke up with this hair" look is in anyway, so do it and have fun.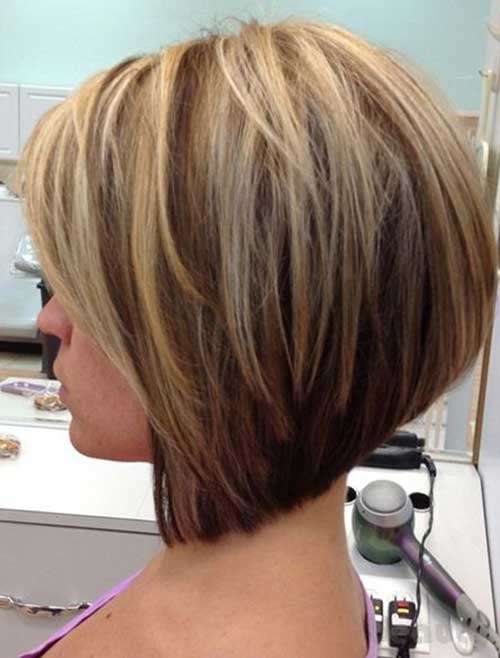 Sweet Bob
This haircut reminds us of our favorite teachers that we had when we were kids. It's sweet, innocent, and will give you that "I'm a very nice person and do good for others and the world" vibe. Add some highlights for a fresh look and sweep your fringe to the side for the youthful look.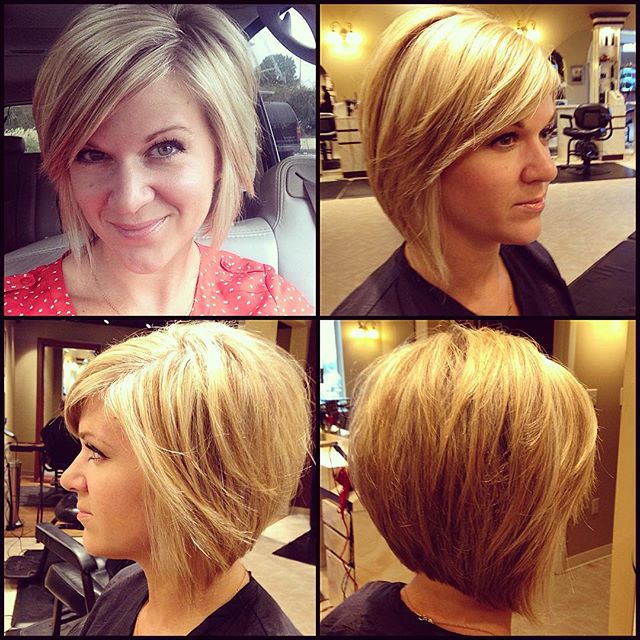 And here you have it – fabulous layered bob hairstyles to suit your needs whether they're calm or spunky. If your friends or coworkers need any inspiration in the future, be sure to send them to this article. If you love these styles, why not share with your friends?